Sony Xperia 1 II Review: A Beautiful Phone With Caveats
Sony Xperia 1 II Review: Software, Pricing, and Summary
Sony Xperia 1 II Software Experience
The Sony
Xperia 1 II
runs an almost stock build of Android 10. While it's clean and responsive, it's perhaps not as nimble as
OnePlus' OxygenOS
. Think of the Pixel or Moto user experience, and you're in the right ballpark. Frankly, we have no complaints here. Everything is exactly the way it should be, from the Google Discover feed to the app tray to the notification shade to the settings menu. This doesn't mean that Sony didn't sprinkle a few customizations here and there, but they're subtle and unobtrusive, if not downright useful and welcome.
Take the Xperia 1 II's gaming mode, for example. Many handsets offer such a feature these days, but the UI is often a gaudy mess. While we understand that the over-the-top gaming aesthetic comes with the territory, we appreciate Sony's simple and functional approach. You get a basic tiled view of games with a few global settings (like screen recording resolution), plus a handful of per game settings (to adjust performance, manage notifications, and disable features that might interfere with gameplay). It's simple yet effective.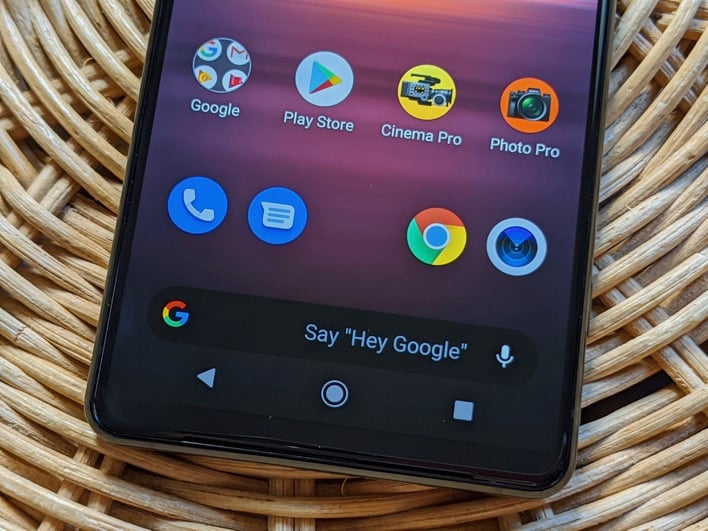 Other customizations include a one-handed mode, Side sense, which lets you access frequently used apps by double tapping the edge of the screen (similar to
Moto's Edge Touch
), and Xperia Assist, which provides tips, power management, and support shortcuts. Speaking of which, Sony also includes Battery Care -- a feature similar to OnePlus' optimized charging -- that learns when you usually charge your phone and lowers charging speeds during these times to reduce wear on the cell. You can also control this manually.
Another bonus is that the Xperia 1 II is mostly free of bloatware out of the box. You'll find Google's usual apps, a few Sony apps (like Photo Pro and Cinema Pro), plus Call of Duty, LinkedIn, Netflix, and Tidal preinstalled. Strangely, none of these apps can be uninstalled, but you can always disable them.
Sony Xperia 1 II Pricing and Competition
Here in the US, you can pre-order the Xperia 1 II (but only in black) for slightly less than $1200 from Sony, Amazon, B&H Photo Video, Adorama, and Focus Camera. Orders ship on July 24, and most of these retailers currently bundle Sony's fantastic
WF-1000XM3
noise cancelling true wireless earbuds ($180) with the phone for free, making the $1200 price tag a little easier to swallow. Still, this is an expensive flagship, especially since it lacks 5G support in the US -- not to mention there's plenty of 5G-enabled competition that costs less.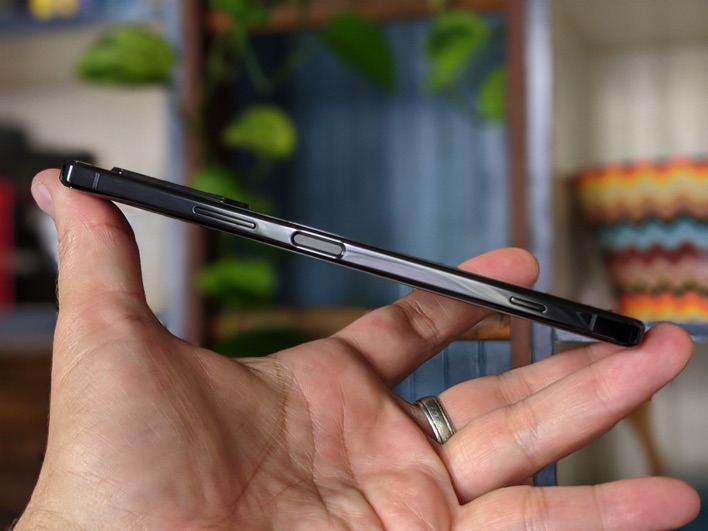 Exhibit A: the phenomenal
OnePlus 8 Pro
($900+), which lacks a headphone jack and microSD expansion, but packs a 120Hz display and larger battery. Next up:
Samsung's Galaxy S20 and S20+
($850+ and $1000+), which also skip the 3.5mm output for a 120Hz screen. Number 3: the
Moto Edge+
($1000), a Verizon exclusive that trades microSD support for a 90Hz display and a 5000mAh battery. If you don't need a telephoto camera, consider
LG's V60 ThinQ 5G
($700+) or the
OnePlus 8
($700+).
If you live abroad, there's a plethora of other choices, including Oppo's Find X2 and
Find X2 Pro
, Vivo's gimbal-tastic
X50 Pro
, Xiaomi's Mi 10 Pro, and Huawei's GMS-less
P40 and P40 Pro
-- to name a few. Combine any of these phones with the
Manual Camera app
for that Sony Alpha-like experience, and you're done.
Sony Xperia 1 II Review Summary
After using the
Xperia 1 II
for a couple weeks, we have no doubt it's Sony's best smartphone in a really long time -- and possibly ever. It offers a gorgeous 4K screen, competitive shooters, speedy performance, solid battery life, and even a headphone jack, all packed into a superb design. There's no software bloat thanks to a pretty stock build of Android 10, and with wireless charging and an IP rating, it checks all the right flagship boxes. We're also big fans of the Photo Pro and Cinema Pro apps, which offer an unprecedented level of control and creativity.
Despite all this, it's hard to recommend the Xperia 1 II. Other than the "Pro" camera apps and 20fps burst mode, it doesn't really bring anything outstanding to the table. It doesn't produce better photos or videos than the competition, and underperforms when taking selfies. The display is lovely, but it's only 60Hz. Most importantly, it doesn't support any
5G
bands for the US. And then there's the price tag: $1200 is way too much for this handset, even for Sony -- and especially during this global pandemic.
We really enjoyed our time with the Xperia 1 II, and we don't want Sony to stop making phones the "Sony" way. There's absolutely room in the market for niche products like this, but these devices need to nail the essentials first (like 5G), then deliver something truly special to justify the additional cost.
Beautiful 4K display


Excellent "Pro" camera apps


Stock Android

Lackluster selfie camera


No 5G US support

Related content