Oppo Find X2 Pro Review: Powerful, Super-Premium, Pricey
Oppo Find X2 Pro Software, Pricing, Verdict
Oppo Find X2 Pro Software
The Find X2 Pro runs ColorOS 7.1, Oppo's flavor of Android 10. ColorOS was pretty bad in the past, and Oppo's very proud of the changes it's made to bring version 7.1 closer to a standard Android experience. The company's skin is now lighter, faster, less ornate, and generally better suited to its increasingly global consumer base. Gone are the wild colors, strange notification overlay, and iOS-like quick settings, to name just a few of the worst offenders. It's not
OnePlus
-, Moto-, or Pixel-clean, but it's a huge improvement.
Here's what we like. ColorOS now feels quicker and more refined, and this polish also extends to the overall aesthetic of the UI. We think Oppo's done a fantastic job with the new icons in the settings app. Face ID is super fast, and -- while not as secure -- always beats the optical in-screen fingerprint sensor to the punch. Unlike the OnePlus 8 Pro, the Find X2 Pro also includes a proper always on display option. Hurray! Helpful screen capture and screen recording tools are available as well, like scrolling screenshots that we'd love to see on Pixel phones.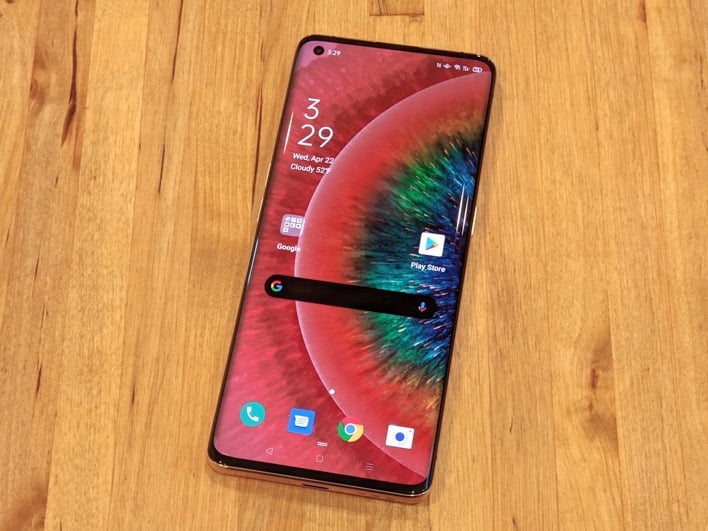 And here's what we don't like. You can only dismiss notifications by swiping from the left OR from the right (depending on a setting) -- not from the left AND from the right, like normal. It's super annoying. The default launcher is fine, but you'll probably want to replace it with Nova or something else that supports the Google Discover page to the left of the home screen. If you're averse to third-party launchers, you'll stick with Oppo's and enable Smart Sidebar, the company's version of OnePlus' old Shelf -- basically a poor facsimile of a Google Discover page. Avoid.
Honorable mentions go to Oppo Relax -- a nice little built-in breathing, relaxation, and meditation app. Game Space and Kid Space do exactly what you'd expect them to and are welcome additions. While our Find X2 Pro review unit came with less bloatware than past Oppo handsets we've tested, there was still more of it than we'd like. Most of these apps were easy to uninstall, except NetFlix, which strangely can't even be disabled. Granted, most folks probably don't mind having
NetFlix
pre-installed, but still.
Oppo Find X2 Pro Pricing And Competition
You can buy the Find X2 Pro from various online stores (like Amazon)
for about $1300
. That's a lot of money for a premium flagship that lacks wireless charging, especially if you live in the US, where this phone doesn't support 5G and doesn't come with an official warranty. Still, it might be worth the exclusivity, not to mention the impeccable design, gorgeous screen, and superior camera. Other noteworthy Chinese imports include Xiaomi's new Mi 10 Pro, and -- if you can live without GMS --
Huawei's phenomenal P40 Pro
.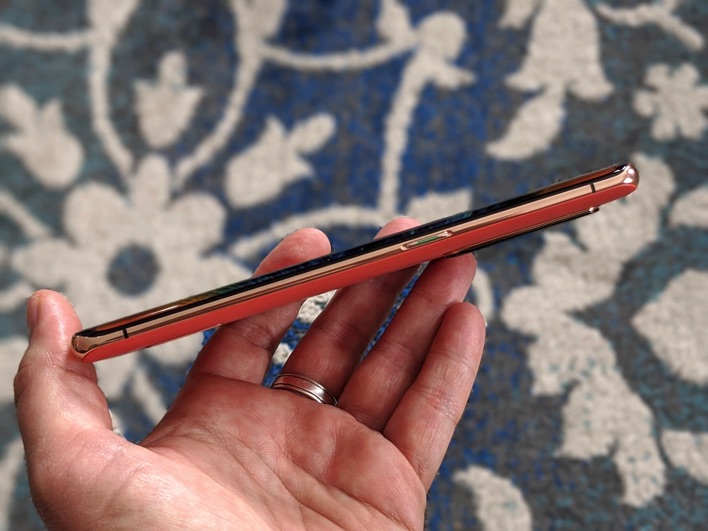 Oppo Find X2 Pro - The Verdict
There is no doubt the Find X2 Pro is a fine premium flagship. It's super polished all around, with great design, a gorgeous display, and a solid camera system. Performance and battery life are top notch, and even the audio is great (despite the lack of headphone jack). Oppo's also done a nice job cleaning up and speeding up ColorOS. If you're abroad and you're a baller, this might just be the right handset for you -- assuming you can live without wireless charging. Ultimately, this phone is different, but in a good way.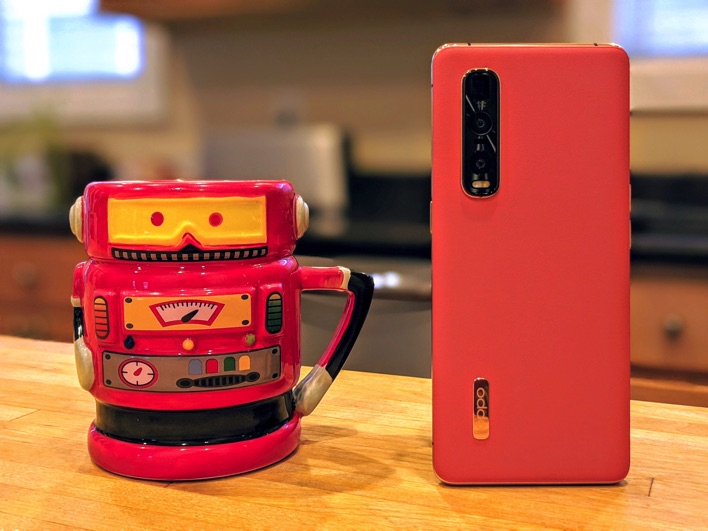 For shoppers in the US, it's a different story. The lack of
5G
support, limited 4G LTE connectivity (doesn't work on Verizon), and to some extent, the absence of official retail and warranty channels, throws a wet towel on this otherwise fantastic handset. If Huawei can support 4G LTE on Verizon, and low-band 5G on both T-Mobile and AT&T with the P40 Pro, why can't
Oppo
? While this isn't a problem for BBK Electronics, which sells the OnePlus 8 Pro in the US, it severely hampers those who want to import the Find X2 Pro. And that's a bummer.
| | |
| --- | --- |
| | |
| | |
Related content
Comments