Google Pixel 4a Review: Great Camera, Killer Android Value
Google Pixel 4a: Software, User Experience, Pricing, And Review Summary
Google Pixel 4a Software And User Experience
Google's take on Android has always been very clean and streamlined.
Pixel
phones run an almost stock build of Android 10 with a few minor (and welcome) tweaks -- much like handsets from OnePlus and Moto. The Pixel 4a delivers the same pleasant user experience as other Pixels, along with Google's usual assortment of helpful features, like Call Screen, Recorder, Now Playing, and Personal Safety.
Let's take a look at these features. Call Screen lets you screen callers you don't recognize using the Google Assistant. You get a live transcript of the conversation as it happens, and you can listen in, pick up, hang up, or mark the call as spam at any time. It's super helpful, and exclusive to Pixels. Ditto Google's Recorder app, which can transcribe voice recordings in-real time. Now Playing shows what music is playing around you on the lock screen.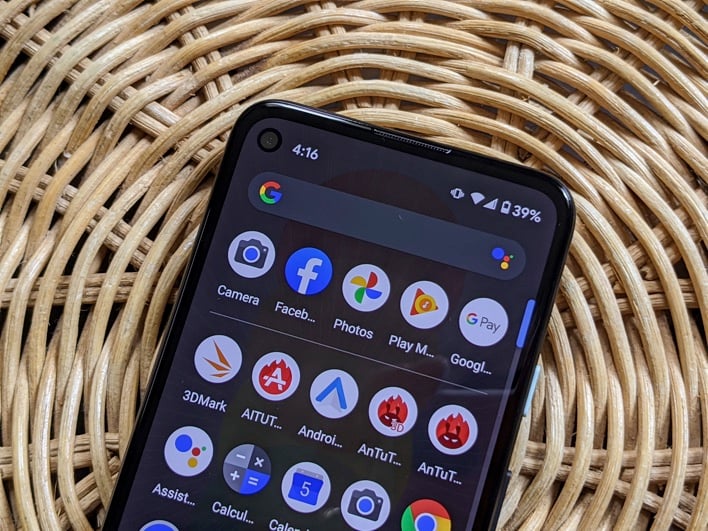 Personal Safety lets you enter emergency information for first responders to access when your phone is locked, get local emergency alerts, and contact emergency services automatically when your Pixel detects you've been in a car crash. There's also Safety check and Emergency sharing, which let you share your location with your emergency contacts if you don't mark yourself safe after a predetermined time -- which could be useful for blind dates.
Of course, other than Google's own suite of apps, the Pixel 4a doesn't come with any preinstalled bloatware. It's worth mentioning, though, that Play Store Auto Install detected our Verizon SIM during setup and installed a few Verizon apps without our permission. This was unexpected and annoying, but we just uninstalled these apps without any further issues. Still, we think this should be an opt-in feature.
Another bonus with Pixels is that Google promises a minimum of three years of OS and security updates. As such, the Pixel 4a will be one of the first phones to get
Android 11
.
Google Pixel 4a Pricing And Competition
Here in the US, the Pixel 4a (128GB, Just Black) is available unlocked for preorder now (shipping August 20) from Google, Amazon, and Best Buy for $349. The Pixel 4a is also coming to select markets abroad later this month, including Australia, Canada, France, Germany, Ireland, Italy, Japan, Singapore, Spain, Taiwan, and the United Kingdom. And while it's definitely a phenomenal handset for the money, there are other options.
If you aren't married to Android,
Apple's $399 iPhone SE
(64GB) is a worthy competitor. It doesn't look as modern with its 16:9 screen and bezel-tastic forehead and chin, and it lacks a headphone jack, but it makes up for this by sporting Apple's speedy A13 Bionic chip, a glass and metal build, wireless charging, and a proper IP rating. Then again, you'll have to spend $449 for the 128GB version, and the camera isn't Pixel 4a good.
For those of you abroad, the €399 / £379 / ₹27999
OnePlus Nord
(8GB / 128GB) is a no-brainer, especially if you want 5G. It packs a larger (6.44-inch) 90Hz display, slightly faster processor (
Snapdragon 765G
), and a whopping five shooters. There's no headphone jack, though, and the main camera isn't as nice as the Pixel 4a's. Still, it's quite the bargain, and definitely
HotHardware
approved.
Obviously, if you live in China, India, or SE Asia, you have a lot more selection in the $350-$450 price range, including devices like the Realme X3 (Snapdragon 855+, 120Hz screen),
to name just one of many
.
Google Pixel 4a Review Summary
Considering we've known about its existence for months, we're not quite sure why Google waited until now to release the Pixel 4a. It brings some much needed excitement and value during these challenging times. Perhaps there were supply issues related to the pandemic? No matter, the Pixel 4a is an outstanding phone for its $349 price tag. Like the
OnePlus Nord
, it punches way above its weight, and delivers much more than what you'd expect from a handset at this price. It's truly an excellent value.
We highly recommend the Pixel 4a, especially if you want a top notch camera or a smaller, more affordable phone that can deliver a quality experience, and don't need
5G
or wireless charging. The Pixel 4a display is very good, its stereo speakers sound nice, there's a headphone jack, performance and battery life are solid, and the software is Google at its best. Sure, we'd love to see other colors options, together with better materials and water resistance, but those things would all add cost.
Google's got something really special with the Pixel 4a, and we hope it continues this trend with future handsets. Flagship smartphones absolutely have their place, but they aren't the best option for many people, especially right now. The Pixel 4a proves that basic can be better, because it prioritizes affordability and accessibility without compromising key feature quality and usability. We can't wait to see what the
Pixel 4a 5G and Pixel 5
bring to the table.
Speaking of which, if you'd like something bigger with 5G, the Pixel 4a 5G is coming this fall for $499, and is rumored to have an additional rear camera. Stay tuned -- we'll be here for it!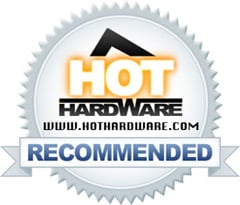 Good display


Solid battery life


Stock Android

Incredible value

Low-grade materials


Only comes in black


No water resistance

Related content
Comments