Intel 12th Gen Core Alder Lake Performance Review: Chipzilla Is Back
Intel Core i9-12900K & i5-12600K: Clock-For-Clock Tests And Our Verdict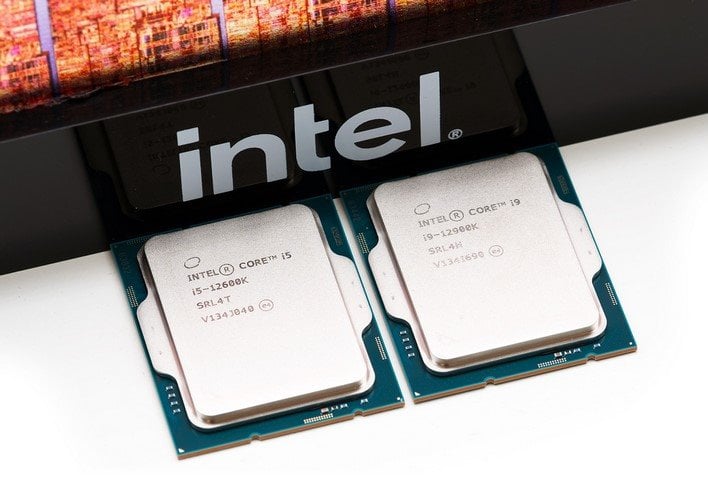 In its disclosures leading up to today's official launch, Intel had claimed that its new 12th Gen Core processors based on its hybrid
Alder Lake
architecture would offer an average IPC improvement of about 19% across a variety of workloads versus previous-gen processors. To put that claim to the test, we re-ran a few single-threaded benchmarks with the Core i9-12900K and Core i9-11900K with both locked to a peak 50x multiplier, or a cool 5GHz...
12th Gen. vs 11th Gen: Clock For Clock Comparisons



The three benchmarks we ran showed the 12th Gen Core i9-12900K outpacing its 11th Gen counterpart by about 21%, 8.7% and 23%, respectively. Average those three results and we get a mean improvement of approximately 17.6%. Not quite the 19% Intel claimed, but it's close enough. While this won't universally be true across every workload, the Performance cores used in the hybrid Alder Lake design clearly offer superior performance to Rocket Lake-S and older chips.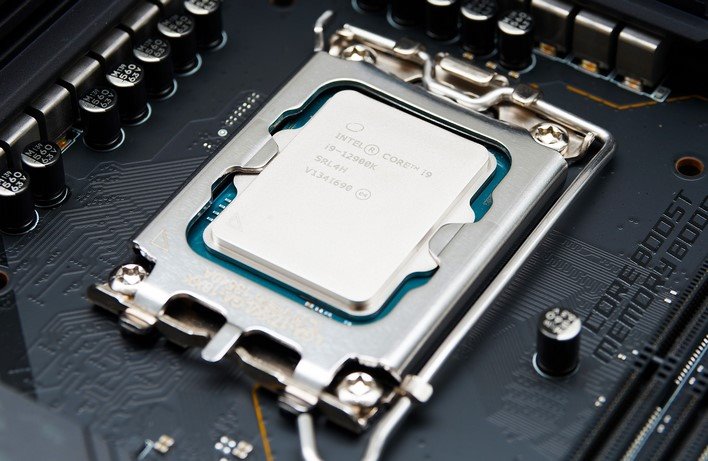 Intel 12th Gen Core Processors: Worth The Wait?
Over the last few months, speculation has been rampant regarding Intel's 12th Gen Core processors. Some thought a mix of Intel's "big" P-cores and "little" E-cores wouldn't compete particularly well with AMD's "all big" core designs, particularly at the high end. Others speculated, however, that the IPC improvements offered by the P-cores, in conjunction with the 12th Gen processor's higher clocks and
intelligent Thread Director
might make up for differences. It turns out both groups were right to some extent. The 16-core / 24-thread Core i9-12900K doesn't sweep the 16-core / 32-thread Ryzen 9 5950X across the board in multi-threaded tests, but it certainly competes very well and notches plenty of victories. In the lightly-threaded tests though, it's a much clearer win for Intel and gaming is an obvious strong point as well – Alder Lake's performance cores are as fast as they come. This isn't quite another "Conroe moment", but Intel is definitely turning up the heat on AMD with this launch.

Over and above absolute performance, this launch also puts Intel out in front of its rivals in terms of platform tech. 12th Gen Core processors and 600 series chipsets natively support all of the latest I/O goodness like PCIe Gen 5,
DDR5
, Thunderbolt 4, Wi-Fi 6E, etc. Intel also seems to be using somewhat of a different strategy in terms of pricing this time around. Whereas Intel has historically priced their processors above AMD on a per-core basis, the company is actually undercutting AMD's Ryzen 5000 series with this launch. Of course, there's some grey area when we say "per core" because of the hybrid P-core / E-core configurations of 12th Gen Processors, but the fact remains that the
$589 16-core Core i9-12900K
competes very well with the $750 16-core Ryzen 9 5950X and the $289 10-core Core i5-12600K has a lower MSRP than the $299 6-core Ryzen 5 5600X.
Street pricing in the current market will likely change the equation and Z690-based motherboards and DDR5 memory will certainly command a premium as well, but the value proposition for Intel's 12th Gen Core processors is on point. The Core i5-12600K in particular is a strong value; power and performance look great, especially when you consider
this $289 chip
outruns the previous-gen flagship Core i9-11900K more often than not. In light of its absolute performance, the Core i9-12900K also looks to be a relatively good value, but Intel is clearly pushing it somewhat to the edge right out of the box. Unlike the lower-clocked Core i5-12600K, which uses less power under load than its previous-gen counterparts, the Core i9-12900K consumes significantly more and ends up closer to the HEDT Core i9-10980XE than the 11900K.
In the end though, we can't help but be excited by the launch of these 12th Gen Core processors. These new chips put Intel back into the fight up and down its desktop CPU stack, regardless of workload. New 12th Gen Core CPUs are also priced competitively (at least in terms of MSRP), and the technology offered by this new Intel desktop PC platform is currently unmatched.
Excellent Single Threaded Performance
Strong Multi-Threaded Performance
Cutting-Edge Platform
16 PCIe Gen 5 Lanes Of The CPU
Competitive CPU Pricing
Increased Core Counts Up And Down The Stack

Premium Priced Motherboards And DDR5 RAM

Relatively High Power Consumption At The Top End

Related content
Comments