HotHardware's 14 Best Of CES 2023: Processors, Laptops, Displays, Mobile Tech And More
This year's
Consumer Electronics Show
in Law Vegas wrapped up over the weekend, and as always there were plenty of announcements and new tech on display, from refreshed processor lineups from AMD and Intel, to a dual-screen laptop from Lenovo. Some of it we saw in person and some we caught through keynotes. Regardless of how it was all presented, we've now had a moment to catch our collective breath, reflect on what was announced, and select what we feel earned best-of-show consideration. So, without further adieu, let's get into it (in no particular order).
Intel 13th Gen Raptor Lake Mobile CPUs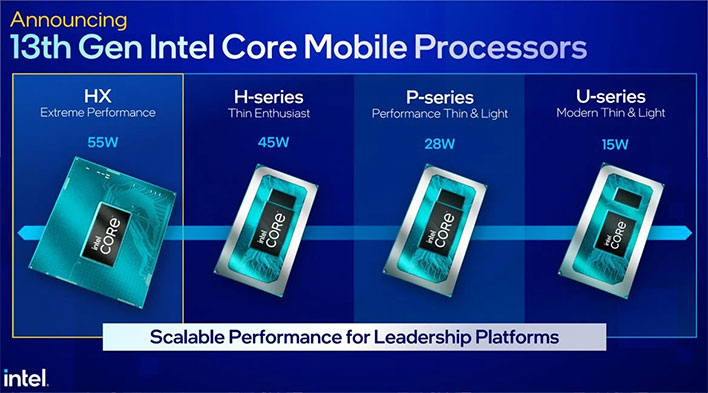 Following months of speculation and leaks, Intel officially unveiled its first mobile processors based on its 13th Gen Core Raptor Lake architecture. These are intended to power a new breed of Evo and gaming laptops, picking up where Alder Lake left off -- same as Intel has done on the desktop.
We won't rehash it all in detail here, but suffice to say,
Intel's mobile CPU lineup
looks strong with various levels of Raptor Lake SKUs for practically every type of laptop form factor. In a nutshell., Intel introduced dozens of mobile processor lines including HX models (55W+) for extreme performance laptops, H-series SKUs (45W) for thin enthusiast laptops, P-series chips (28W) for performance-oriented thin and light notebooks, and U-series CPUs for modern thin and light productivity laptops with lower power profiles.
AMD Ryzen 9 7950X3D And X3D CPUs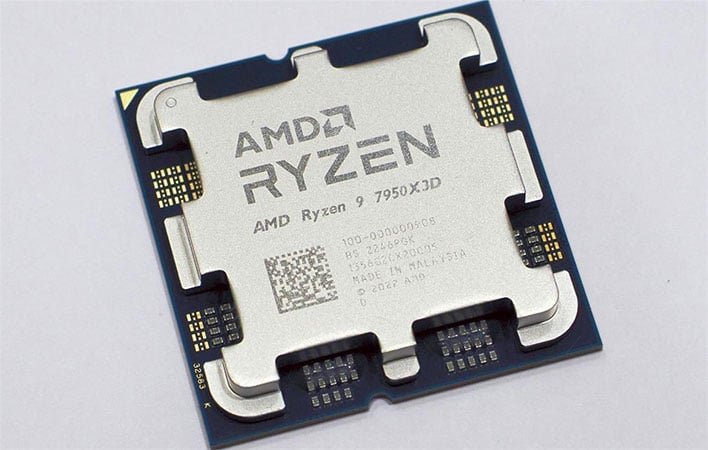 Before CES, AMD's flagship desktop CPU was the
Ryzen 9 7950X
, a burly 16-core/32-thread processor based on Zen 4 with up to a 5.7GHz boost clock and a chunky 64MB of L3 cache. Now, however, that distinction belongs to the
Ryzen 9 7950X3D
, which is also a 16-core/32-thread part with up to a 5.7GHz boost clock, but it has an additional 64MB of L3 3D V-Cache bolted on for 128MB total, and 144MB of L3+L2 (versus 80MB on the regular 7950X).
That in and of itself is exciting (we're anxious to see how the 7950X3D tips the scales in gaming performance compared to Intel's best), but AMD took things a step further this time around and announced two other Zen 4 chips with 3D V-cache, those being the Ryzen 9 7900X3D and Ryzen 7 7800X3D. No pricing details have been shared, but AMD deserves recognition for expanding its 3D V-cache offerings to include multiple SKUs instead of just one like last round.

NVIDIA GeForce RTX 40 Mobile GPUs
It's been around four months since NVIDIA introduced its GeForce RTX 40 series for the desktop and three months since they hit retail. At CES, NVIDIA rolled out its first
Ada Lovelace GPUs for mobile
, with the promise of bringing desktop-class gaming performance to laptop systems. Even better (or at least equally so), NVIDIA introduced an entire product lineup rather than just two or three higher-end SKUs. This means more gamers will have access to NVIDIA's latest architecture and related technologies like
DLSS 3
.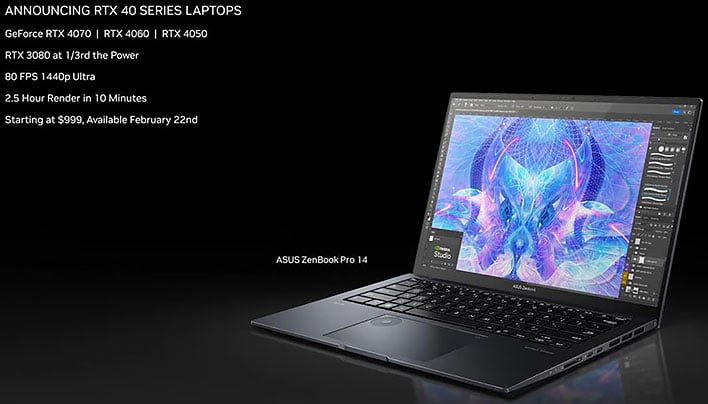 There are five mobile GPUs in total, starting with the GeForce RTX 4050, working all the way up the stack to the mighty GeForce RTX 4090. As with previous generations, NVIDIA's hardware partners have a range of specifications to configure these GPUs, depending on their power and performance targets, and as part of NVIDIA's 5th generation Max-Q implementation.
Lenovo ThinkPhone By Motorola
If you're familiar with our recent reviews of Lenovo's ThinkPad X1 Carbon series of laptops, you'll know that these durable, thin and light workhorse machines have perennially ranked high in our ratings for their premium build quality, excellent component configurations and some of the best notebook keyboards in the business. A surprise showing at this year's CES, however, was the Lenovo ThinkPhone, designed and built by the company's subsidiary Motorola.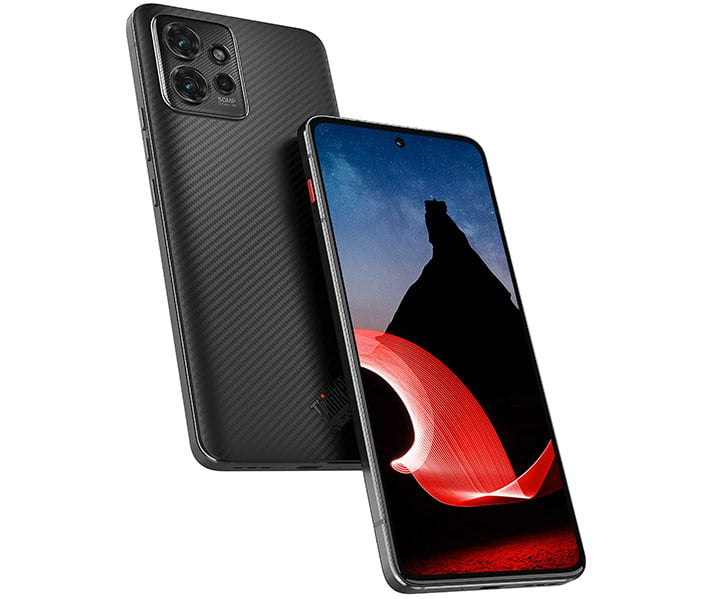 This 6.6-inch 144Hz OLED-equipped beauty is strapped with Corning Gorilla Glass Victus and, you guessed it, the rear has a weaved aramid fiber back that pays homage to the styling and finish of Lenovo's sleek ThinkPad X1 Carbon laptop. This device will be powered by Qualcomm's potent
Snapdragon 8+ Gen 1
mobile platform SoC and also sports a 5000 mAh battery with 68 Watt fast wired charging and 15 Watt wireless charging.
And being the mobile tech powerhouses Lenovo and Motorola are, the dynamic duo didn't stop there. The ThinkPhone is also setup with a wealth of software integration called Think 2 Think. Users can pair the phone to a laptop via this app, and it'll capture the phone's clipboard and integrate it with your PC's. It also enables hotspot sharing, and lets you use the handset as a webcam. In addition, the ThinkPhone offers enterprise ready features like a separate Moto KeySafe security chip, and an app called Moto Secure that allows IT departments to remotely manage the devices.
Alienware x16 And m18 Gaming Laptops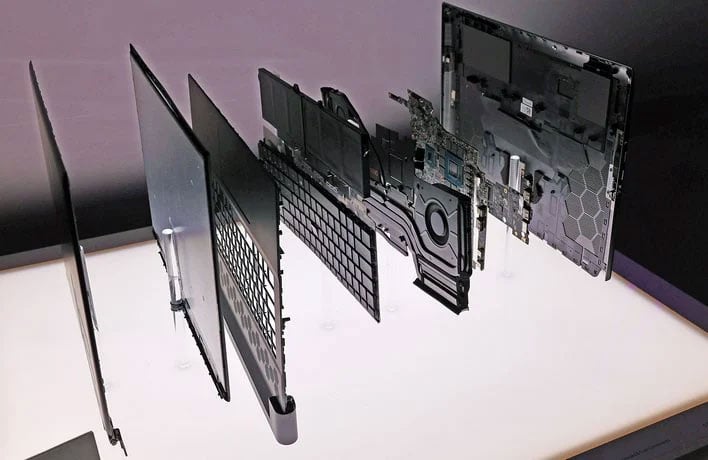 Alienware X16 Components And Thermal Solution Exposed
It never takes OEMs long to incorporate the newest CPU and GPU hardware into their product stacks, and Dell's Alienware division is no exception. In particular, the
Alienware x16
stands out with an upgraded Legend 3.0 design language that puts a bigger focus on cooling, which is of critical importance in performance laptops. It pairs Intel's newly unveiled 13th Gen Core processors in mobile form with NVIDIA's also-new GeForce RTX 40 series laptop GPUs, both of which benefit from Alienware's Element 31 thermal interface material, which is comprised of a gallium-silicone matrix. And for configs that employ a GeForce RTX 4090 or 4080 GPU, vapor chamber cooling is part of the package too.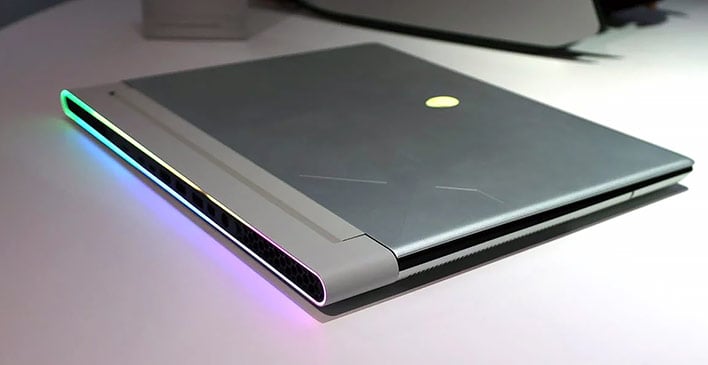 Alienware x16 Gaming Laptop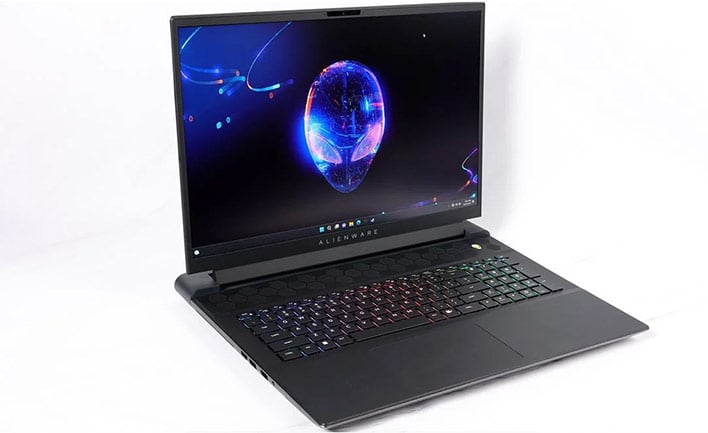 Alienware m18

The Alienware m18, meanwhile, is aimed at gamers who prefer big and bold gaming laptops. We also like that its bodacious ways allowed Alienware to shoehorn in a pair of DDR5 SO-DIMM slots, versus using soldered LPDDR5. Alienware's new m18 is Dell's largest, most powerful gaming laptop ever, with beastly 18-inch 16:10 format display. The Alienware m18 also features all of the latest mobile platform technologies, including Intel 13th-Gen HX mobile CPUs and NVIDIA's RTX 40 series GPUS, or alternatively all-AMD Ryzen and next-gen Radeon graphics configurations will be available as well.

The m18 also can sport an optional Cherry MX mechanical keyboard, and either 165Hz QHD or 480Hz FHD display options. What a savage machine.
Lenovo Yoga Book 9i Dual Screen Laptop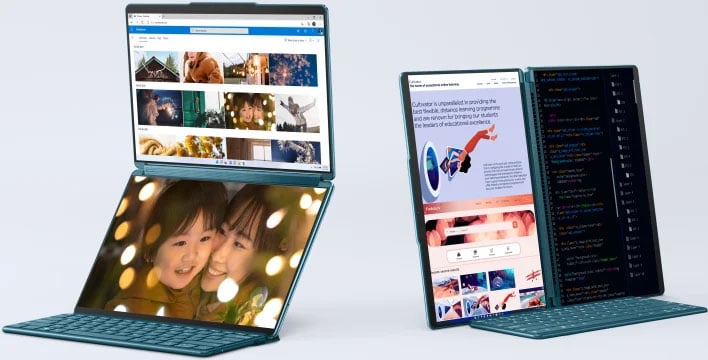 Over the past several years, laptop makers have broken out of their (clam)shells to experiment with new form factors, and this year Lenovo went wild with the
Yoga Book 9i
, a dual-screen 'foldable' laptop that we managed to spend some hands-on time with at CES.
The Yoga Book 9i sports two 13-3-inch OLED displays, each with a 2.8K resolution, 60Hz refresh rate, and 400 nits of brightness. They also boast 100 percent coverage of the DCI-P3 color space for more accurate details, and a 360-degree rotating hinged equipped with a Bowers and Wilkins soundbar.
Samsung Odyssey Neo G95NC 57-Inch Mini LED Monitor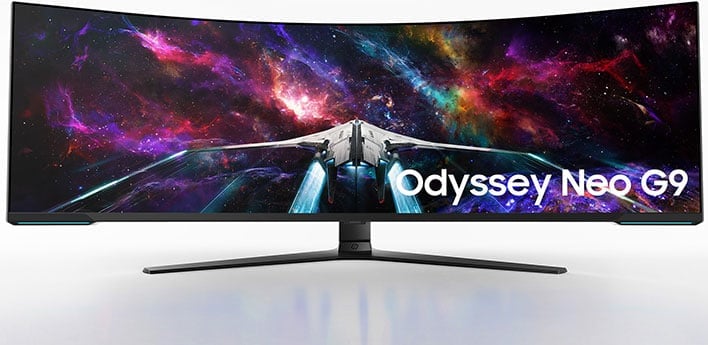 If the idea is to go big or go home, Samsung left little doubt about which one it chose. Adding to its already-big and expanding Odyssey monitor lineup, Samsung announced the
Neo G95NC
, a monstrous 57-inch gaming display that is a full two inches larger than its beastly 55-inch Odyssey Ark.
The sheer size and mini LED backlighting are enough to get our attention, but this thing also rocks an 8K resolution (7680x21260) with a 32:9 aspect ratio, an impressively fast 240Hz refresh rate, and DisplayPort 2.1 connectivity. It certainly screams excess, though there's a future-proofing element that applies as well, considering that most people tend to keep their monitors for a very long time.

Sony Project Leonardo Controller For PS5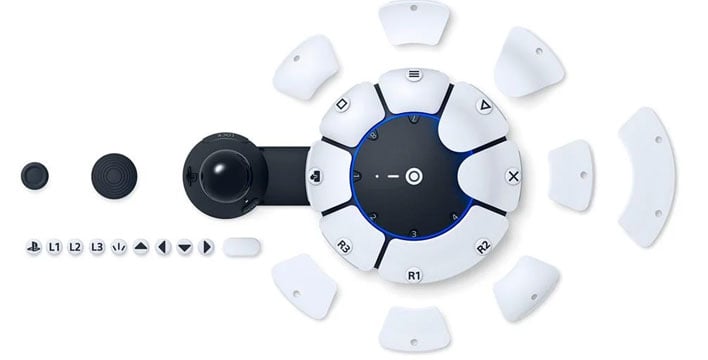 It took a minute, but Sony has finally developed an official accessibility controller that it is calling
Project Leonardo
. Akin to Microsoft's
Xbox Adaptive controller
, Project Leonardo enables gaming on the PlayStation 5 for people with limited mobility.
Sony collaborated with charity organizations like AbleGamers, SpecialEffect, and StackUp to design a controller that would be suitable for anyone with limited motor control, addressing roadblocks like difficulty holding a controller for long periods, accurately pressing small clusters of buttons or triggers, and/or the inability to position thumbs and fingers on a standard controller.
Frore Systems AirJet Cooling Technology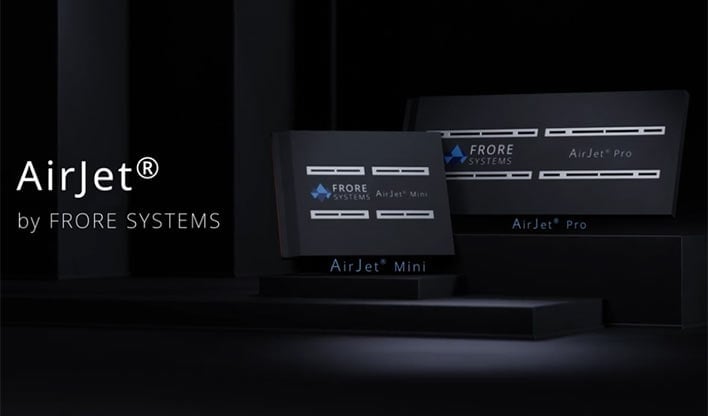 You may not have heard of Frore Systems before today, but the company (which is an Intel and Qualcomm partner) had a presence at CES this year where it rolled out some seriously (and
literally
) cool tech. More specifically, its
AirJet cooling scheme
aims to replace twin-fan setups while offering a "2x improvement in device performance while operating in silence."
It sounds like magic, but what's really involved is the use of pulsating jets to move air and remove heat from the heatspreader at the bottom of the AirJet. The apparatus consists of a slim black rectangular slab, with tiny membranes that vibrate at ultrasonic frequencies to generate high-velocity pulsating jets. Color us intrigued.
Qualcomm Snapdragon Satellite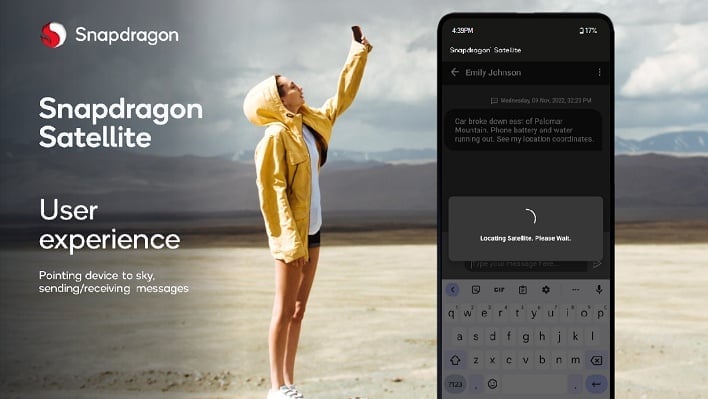 It's easy to take connectivity for granted if you live in an area with access to decent broadband, but not everyone is so fortunate. That's where technologies like Musk's Starlink and Qualcomm's
Snapdragon Satellite
come into play. While similar in their initiative, these are for two very different things.
Introduced at CES, Snapdragon Satellite is the world's first satellite-based solution capable of supporting two-way messaging for premium smartphones and beyond. It's also a joint venture between Qualcomm and Iridium, which aims to bring satellite-based connectivity to next-generation premium Android smartphones, with Garmin eventually adding support for emergency messaging.
Snapdragon Satellite will be powered by Snapdragon 5G Modem-RF Systems and supported by the fully operational Iridium satellite constellation. The solution for smartphones uses Iridium's weather-resilient L-band spectrum for uplink and downlink.
Adata XPG PCIe Gen 5 SSD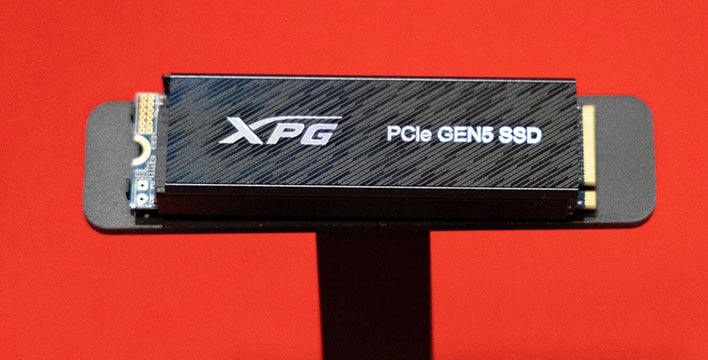 Now that both AMD and Intel offer platforms with support for cutting-edge PCIe Gen 5 SSDs, where are all the storage offerings? Well, they're definitely coming, as evidenced by a small selection of blistering fast SSDs shown off at CES. One that stood out is Adata's XPG model. It's rated to deliver up to 14,000MB/s of sequential read performance with 12,000MB/s sequential writes, nearly doubling the speeds offered by the fastest PCIe Gen 4 models currently on the market.

Speed is only half the story, though. Keeping SSD controllers cool is of critical importance for sustained performance and to stave off throttling, and the XPG drive we saw was sporting a metal heatsink and a tiny cooling fan. It's also purportedly the world's first SSD heatsink to feature a surface crystallization treatment for better temperature control. Cool stuff (see what we did there?).

ASUS ROG Rapture GT-BE98 Wi-Fi 7 Router And ProArt StudioBook 16 3D OLED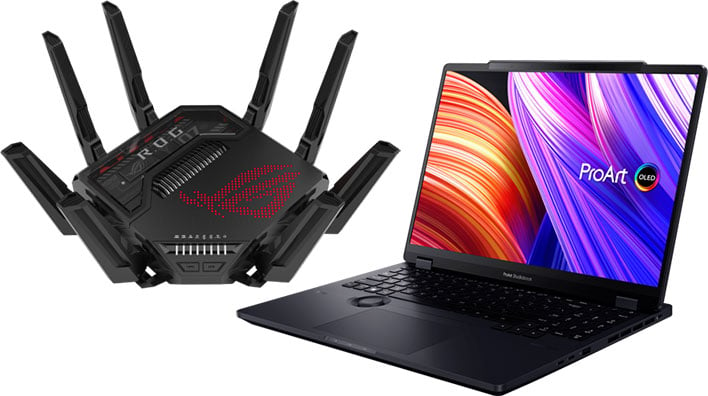 ASUS had some cool stuff on display as well, like an Xbox Series X|S controller with a built-in OLED screen and a 540Hz gaming monitor, but there were two products in particular that made our list. The first is its ROG Rapture GT-BE98 wireless router based on Wi-Fi 7. Sure, we're still getting our feet wet with Wi-Fi 6 and
Wi-Fi 6E
, but technology never stalls out. As part of the Wi-Fi 7 standard, the GT-BE98 adds support for new 320MHz bandwidth, along with four wireless bands rated to deliver cumulative speeds of up to 25,000Mbps and no less than three 10G LAN ports.
The
ProArt StudioBook 16 3D OLED
, meanwhile, gives away the juicy highlights in its model name—it's a 16-inch laptop that rocks a 3D-capable OLED screen. What's cool about this is it gives game developers, 3D artists, animators, architects, product designers, visual FX artists, and others the ability to see their work in 3D with ASUS' Spatial Vision Tech.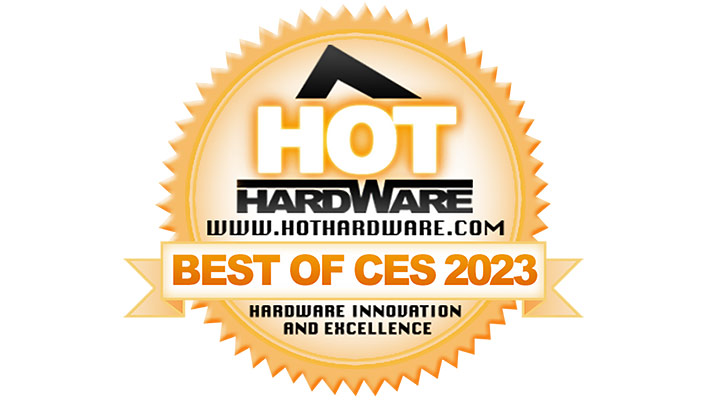 That wraps up our list of the 14 best of
CES 2023
! Don't mistake that to mean there was nothing else on tap worthy of digging into. Be sure to visit our homepage and check out our full coverage of the event.