OnePlus 8 Pro And OnePlus 8 Review: Disruptive 5G Flagships
OnePlus 8 Pro And One Plus 8 Battery Life And Review Summary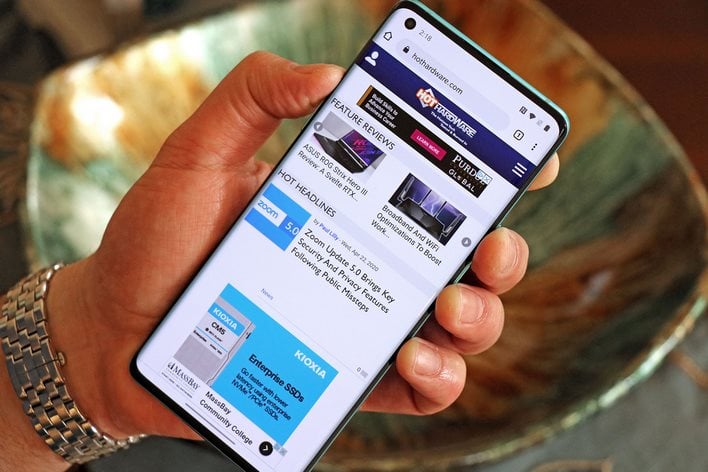 Futuremark's
PCMark
for Android Work 2.0 Battery test takes workloads from the benchmark itself (image and video editing, email and web browsing) and scripts them in a loop that runs until battery levels drop below 20 percent. This test is more real-world in terms of its setup, because we calibrate display brightness on all devices to 200 Lux
with meters
, and the test then locks that display brightness in for the duration. In these tests, Bluetooth connectivity and Location services are disabled, though Wi-Fi and mobile data is left enabled as part of a traditional use case workload.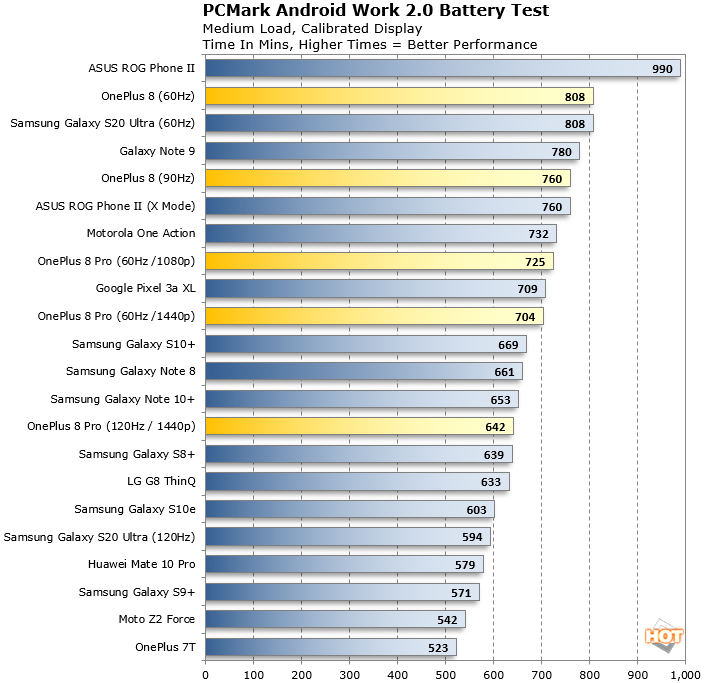 There are a lot of data points here to consider and for the most part, the OnePlus 8 and 8 Pro offered excellent battery life results with this always-on mixed workload test. The OnePlus 8 Pro, even with its highest 1440p resolution and 120Hz refresh was able to hold up for well over 10 hours. Dropping its refresh to 60Hz got us nearly 12 hours and 60Hz @ 1080p (the best case scenario for its display power consumption) gave us over 12 hours of up-time. We think the sweet spot for the 8 Pro is 1080p at 120Hz but there's no question, typical all day, mixed on-off use will yield plenty of juice for most users, with a super-fast wireless charging option to boot. The OnePlus 8's battery life results were even stronger, offering 13.5 hours at its most power-friendly config and tying for second place with
Samsung's Galaxy S20 Utlra
and its 5000 mAh battery. If battery life is critical for you, the OnePlus 8 is king.
5G, Call Quality And Acoustics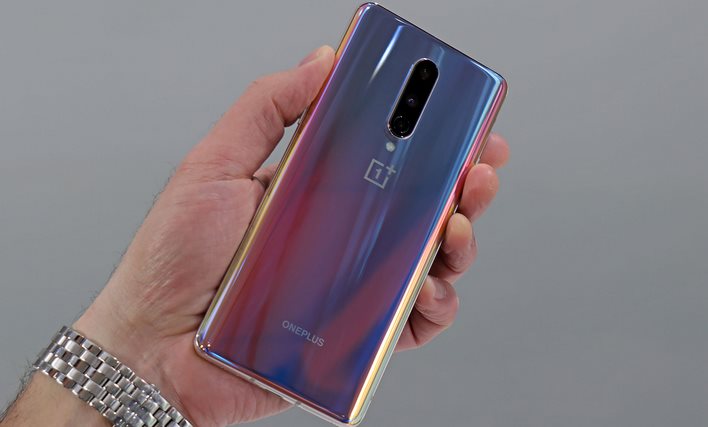 We hope to return here shortly with some
5G
-enabled speed tests, but we have to travel to a 5G enabled area in this unprecedented time of #StayHome, so keep an eye on this space for updates. However, you can rest assured other basic phone functions are solid here with both devices, including top shelf call audio quality and decent, loud but thin audio output from their stereo speaker setups. You can't expect much bass response from virtually any phone and the OnePlus 8 and 8 Pro are no different in that regard. In the meantime, there's a lot to consider with these two new 8th generation OnePlus phones, so let's wrap...
OnePlus 8 And OnePlus 8 Pro Review Summary
The OnePlus 8 and OnePlus 8 Pro share a similar design language, both have fantastic displays, and are based on identical mobile processing platforms, but that's where the similarities end. These are very different devices in many respects, and certainly with different price points. OnePlus tried to strike a balance here, but still command higher price points for their devices versus previous generations.
Starting at $699 unlocked and off contract, the OnePlus 8 is a solid value with its base 8GB of RAM and 128GB of storage, but at $800 for its 12GB and 256GB storage it's a tougher sell in our opinion. Not that much tougher, but when you consider you're basically getting the previous gen OnePlus 7 T's camera and still no wireless charging or official IP68 support, the pluses for the OnePlus 8 amount to its updated Snapdragon 865 SoC, a 500 mAh larger battery, 5G connectivity, and WiFi-6. Even the display is basically the same (6.55" 90Hz AMOLED), except for the teardrop notch for its selfie cam. 5G is a cost-adding feature that is still maturing in the market, as is WiFi-6, but you can consider yourself future-proofed with this phone for that $100 up-charge. If only its camera was the same as the OnePlus 8 Pro, it would be a slam-dunk. Again, you'll have to make the call.
We're far more enamored with the OnePlus 8 Pro, though starting at $899 for 8GB RAM/128GB storage we're back into flagship price-points with OnePlus. That said, its camera performance now competes in the big leagues in every meaningful way, and that's something we've been asking for from OnePlus for a long time. The OnePlus 8 Pro also ticks a few more critical check boxes that will appeal to a wider audience, including fast 30 Watt wireless Warp Charge, IP68 water and dust resistance, and of course 5G and WiFi-6 capabilities. If you're looking to "never settle," the OnePlus 8 Pro is a no compromise device that, while still expensive (especially for a OnePlus phone), is still a good value, when you consider pricing for competitive flagships like Samsung's Galaxy S20 family that starts at $1K for a 128GB of storage variant.
are on sale starting today
, with a few discount promos and trade-in deals going on, so keep an eye for the best deals.
OnePlus 8 Pro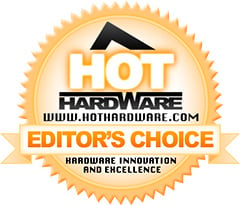 Great Build Quality And Ergonomics

Killer 120Hz OLED Display

Exceptional Camera Performance

Great General Performance
Clean Android Software Setup

Wireless Charging And IP68

Pricey, Especially For OnePlus

Middling Battery Life At 120Hz
No Headphone Jack
No Storage Expansion
OnePlus 8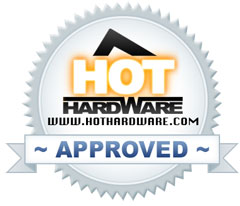 Great Build Quality And Ergonomics

Gorgeous 90Hz Display

Exceptional Battery Life

Top-Notch Performance

Spotty Camera Issues
No Headphone Jack
No Wireless Charging
No Storage Expansion
No IP68 Protection
Related content
Comments