GTA V Crowned Best-Selling Game Of The Decade, But Call Of Duty Dominates Top 10 List
The new decade has everyone feeling a little bit reflective, including fans of video games. The NPD Group, Inc. recently released a ton of information about the gaming market over the last ten years. This information included the best selling games of 2019 and the best selling games between 2010 and 2019. Grand Theft Auto V was the best selling game of the decade across all platforms, but the Call of Duty franchise truly won the 2010s.

The NPD Group, Inc. is a New York-based market research company that tracks twenty different industries. Mat Piscatella, a video games market research analyst, recently posted on Twitter the information that the company has gathered both over the last year and over the last decade. Grand Theft Auto V, with an estimated 110 million copies sold. However, the Call of Duty franchise may be the true MVP of the decade. Ten out of the fifteen most popular games in the 2010s were Call of Duty games. This includes the most recent addition to the franchise, Call of Duty: Modern Warfare. The best selling Call of Duty game was Call of Duty: Black Ops. The game was originally released in November 2010 for Microsoft Windows, the Nintendo DS, PlayStation 3, Wii, Xbox 360, and OS X and was later released on mobile. There may
even be a reboot
in 2020.

Several of the other best selling games of the decade are not a surprise. These games include Red Dead Redemption II, Minecraft, Elder Scrolls V: Skyrim, Mario Kart 8, Battlefield 1, Battlefield 4, Destiny, The Legend of Zelda: Breath of the Wild, Star Wars Battlefront 2015. All of these games made a splash in the 2010s and some even inspired memes and their own cult followings.

The NPD Group, Inc. also released information about consoles. The Playstation 4 was the best selling console of the 2010s, while PS4 Dualshock 4 wireless controller in black was the best selling accessory. However, the Nintendo Switch dominated 2019. It was the best selling console of the year and Switch Pro controller was the best selling accessory.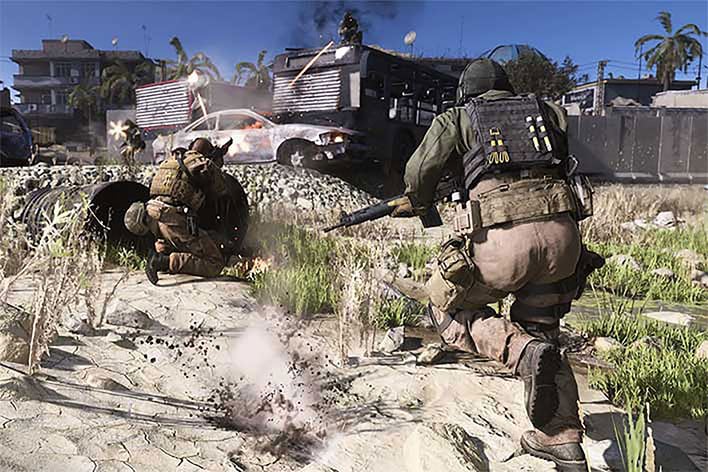 Call of Duty: Modern Warfare (2019)


The best-selling games of 2019 were a little more shocking. Call of Duty: Modern Warfare was unsurprisingly the best selling game of 2019, but it was followed by NBA 2K20 and Madden NFL 20. They beat out games such as Borderlands 3, Kingdom Hearts III, and the Outer Worlds which were games that were generally better reviewed and received more hype.Games from series like NBA 2K and Madden NFL appear to have a strong, consistent fan base.

What can the numbers from the 2010s tell us about the video game industry? There have been a variety of interesting games that have come out in the last decade, but the most popular genres appear to be first person shooters and action adventure games. It also seems that many video game fans were drawn to the "open world" concept. Will these preferences continue to reign throughout the 2020s? NPD Group, Inc. reported that that video game spending in general declined in 2019, but it is still a major industry. What do you think HotHardware readers? What video game trends will be the most popular in the 2020s?