OnePlus Nord N10 5G Review: A Solid Phone If You'll Settle
OnePlus Nord N10 5G: Software, Pricing, And Review Summary
OnePlus Nord N10 5G Software And User Experience
As you probably guessed, the OnePlus N10 5G runs OxygenOS 10.5, OnePlus' mildly customized take on Android 10. It's almost stock, and it's a pleasure to use. You can read more about it in
our OnePlus Nord review
. While we're happy with OxygenOS 10.5 / Android 10, it's a bit strange that OnePlus didn't grace the N10 5G with OxygenOS 11 / Android 11, considering it just shipped on the
OnePlus 8T
.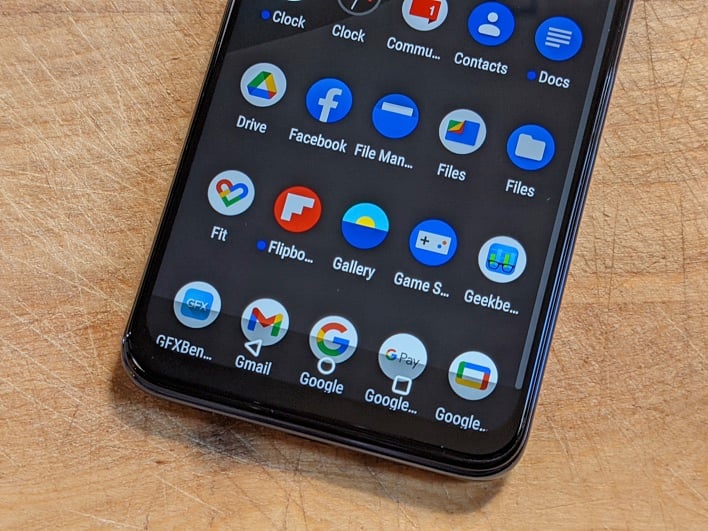 Then again, we can't complain. Despite the pedestrian specs, OxygenOS remains clean, slick, and refined here, and still delivers that unique and high-quality OnePlus experience. Considering this phone's generic hardware, OxygenOS is what elevates the N10 5G from a run-of-the mill mid-ranger to a device we believe folks will actually enjoy using. If there was ever any proof that software really matters, this is it.

OnePlus Nord N10 5G Pricing And Competition
For now, the OnePlus Nord N10 5G is only available in Europe (€349) and the UK (£329), in one color (Midnight Ice) and one configuration (6GB / 128GB). But it's definitely coming to North America at some point -- details TBD. Since the
Snapdragon 690
lacks mmWave 5G support, the N10 5G will probably land in the US unlocked or on T-Mobile. And perhaps Verizon gets a mmWave 5G variant with a
Snapdragon 750G
?
If you live abroad, we strongly suggest you spend a little more and buy the original
OnePlus Nord
(8GB / 128GB) for €399 or £379 -- it's a superior device. Those of us in the US are better off waiting for official pricing and availability. Until then, also consider the
$450 Moto One 5G
on AT&T, $400 REVVL 5G on T-Mobile,
$400 TCL 10 5G UW
on Verizon, or $359 LG K92 5G on ATT, Cricket, and US Cellular.
OnePlus Nord N10 5G Review Summary
The
OnePlus Nord N10 5G
is a polarizing device. For most consumers, it's going to be a solid, affordable 5G mid-ranger with decent specs. It offers a beautiful 90Hz display, superb audio performance, and outstanding battery life. Most importantly, OxygenOS continues to stand out and provide a great user experience. Looking past the cheap-feeling plastics, frumpy chin, and so-so cameras, this
is
a good phone.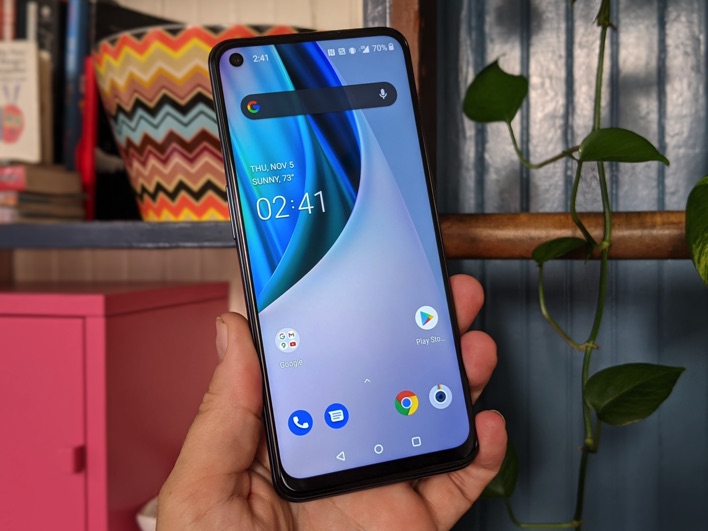 But if you're already familiar with OnePlus' other products, the N10 5G may not elicit much excitement. It requires many compromises, and doesn't live up to the company's "Never Settle" slogan. The device's performance doesn't stand out, its value proposition isn't particularly stone, and where's the alert slider?
The N10 5G leaves out too many of the details that helped differentiate other OnePlus handsets. And we don't think OxygenOS is enough to pick up the slack all on its own.
Affordable 5G

Stereo speakers and headphone Jack

Impressive battery life and fast 30W charging

Delightful user experience

Almost stock Android


Looks and feels kinda cheap
Related content
Comments