Build A Great Rig With HotHardware's PC Components Buyer's Guide, Just In Time For Black Friday
$1250 Gaming PC Sweet Spot, $1600 Even Sweeter
Our middle of the road "sweet spot" PC build represents a significant uptick in performance on both the CPU and graphics fronts, and also sprinkles in a dab of extra features that make the upgrade from the Budget Gamer worthwhile.
To start out, we selected another Zen 2 processor, but this one has eight cores instead of six. The
Ryzen 7 3700X
hits a maximum turbo speed of 4.4 GHz for excellent lightly-threaded performance, and has sixteen total hardware threads for handling ultra-wide workloads. Again, the bundled cooler really helps add to the attractiveness of an AMD system, as the Wraith Prism should keep this octo-core-beast cool, too. However, once we get into this price range, some folks might be interested in aftermarket CPU cooling, so keep reading to find out about that, too.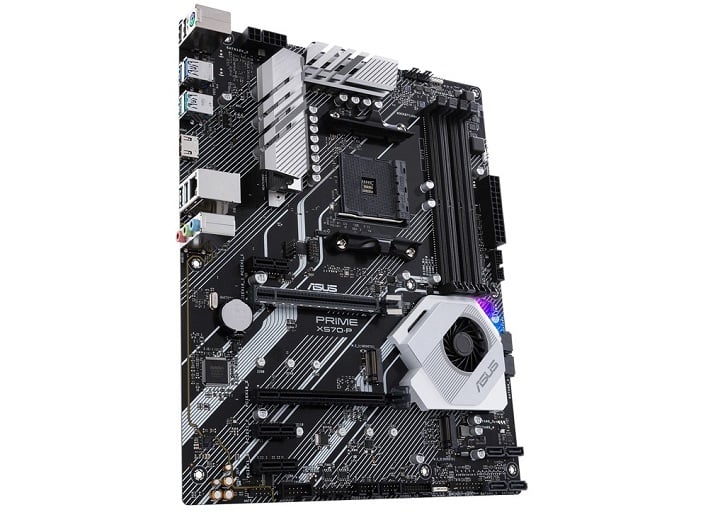 Along with Ryzen 3000, AMD launched the X570 chipset this summer to much fanfare. PCI Express 4.0 connectivity along with all of the overclocking and multi-GPU options of its predecessor, the X470, make this the high-end chipset for high-end AMD PCs. We selected
ASUS' Prime X570-P
. This motherboard has a series of no-nonsense heatsinks along the voltage regulation circuitry, four DIMM slots, and a pair of M.2 slots with PCIe 4.0 connectivity. There's also two-way Crossfire and SLI support across the pair of x16 PCIe slots, plenty of
SATA
, and a high-end Realtek S1200A audio codec on tap.
Memory and storage are holdovers from the previous build. Thanks to constantly-plummeting SSD and RAM prices, it's very easy to get high-quality hardware for a budget-friendly price, and we saw no reason to stray from a pair of tried-and-true components. The GSkill Ripjaws V 16 GB
DDR4
-3200 kit will still keep the Ryzen 7 3700X well-fed, and the Corsair Force MP510 NVMe
SSD
is still awfully darn quick.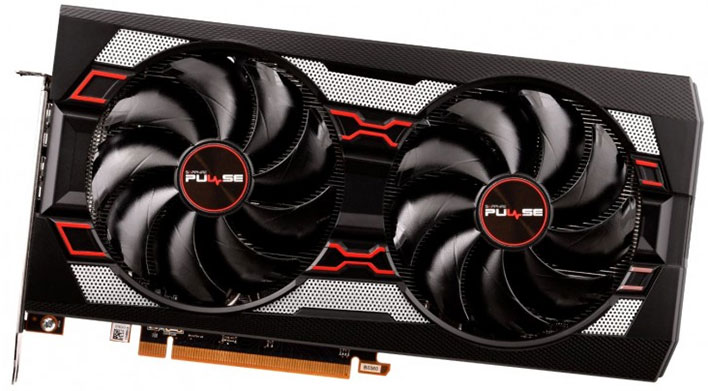 Our graphics card choices get interesting at this level. This summer, AMD released its RDNA based Navi GPUs in the form of the
Radeon RX 5700XT
and vanilla RX 5700. At the same time, NVIDIA revamped its whole GeForce RTX lineup with the introduction of the 2060 SUPER (and faster cards) alongside a price-dropped RTX 2060. For the main build, we selected Sapphire's
Pulse Radeon RX 5700
. This card has a nice dual-fan design, a 1,700 MHz Game Clock and 8 GB of fast GDDR6 VRAM. These cards performed very well in our benchmark suite. If you're interested in NVIDIA options with hardware-accelerated ray tracing, check a little lower.
To complement our main Corsair SSD, we could also expand our storage with a platter-based hard drive.
Seagate's IronWolf
5,900 RPM hard drives aren't the very fastest thing on the block, but for storing videos, music, and even the occasional game, they do a really nice job. They carry a three-year warranty and come with vibration sensors and a one-million hour mean time between failures, which means these drives should be pretty robust and last the life of your system. Putting a pair of these in RAID-1 can also add some redundancy and failure recovery if you want to stretch the budget a bit, too.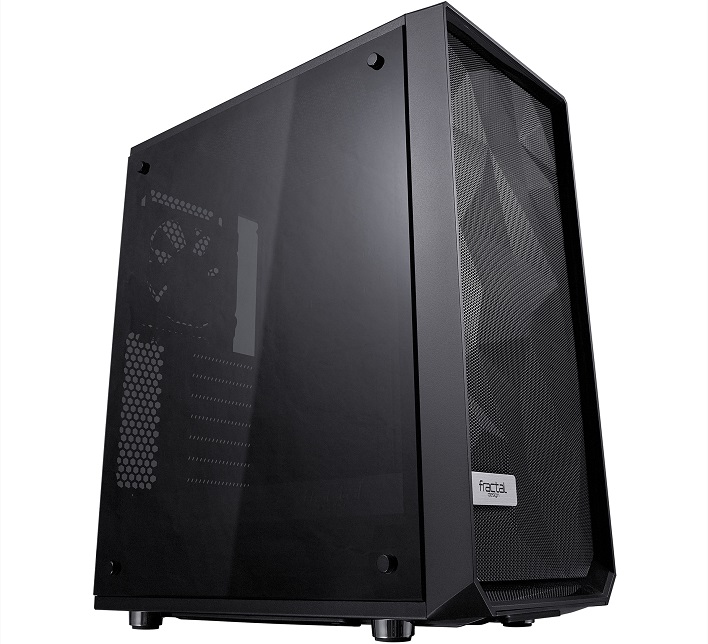 Our sweet PC deserves a sweet case, and
Fractal Design's Meshify C
fits the bill nicely. This ATX midtower has a tempered glass window with or without optional dark tint, a generous front ventilation intake system, and removable air filters. There's also room for 315-millimeter long graphics cards, three SATA SSDs or 2.5" hard drives, and a pair of 3.5" hard drives like our IronWolf selection. A bottom power supply cover will help with cable management, too. For the $90 asking price, this case has plenty of expandability and good looks for the average enthusiast, though if you want to turn it into a NAS you might come up a little short.
A nicer build and a bigger budget also makes room for a nicer power supply.
EVGA's 600 GD
600W 80-Plus Gold modular power supply certainly fits that build. On top of being more energy-efficient than the 80-Plus Bronze units we've picked so far, this power supply has completely modular cabling. While you'll always need the standard ATX motherboard connection, having a modular connection makes cable runs easier to navigate while building, so we see it as a bonus.
Gaming PC Sweet Spot Alternatives
As we mentioned earlier, there are plenty of options for a build in this price range, so let's take a look at some alternate choices.
The
Radeon RX 5700
is a pretty fast card in the $350-360 price range, but AMD's Navi architecture doesn't have hardware-accelerated ray tracing support. While we've found that the GeForce RTX 2060 is not quite as fast at traditional rendering techniques, the added visual fidelity of DXR can help negate that. If you're interested in those enhanced titles,
MSI's GeForce RTX 2060 Ventus 6G OC
is a good choice for a card that can show them off. MSI gave this card a nice dual-fan cooler design and a maximum 1,710 MHz boost clock, which is a fair bit faster than stock. It's not the cheapest
GeForce RTX 2060
around (that honor goes to the EVGA model we discussed earlier), but the improved cooling solution does make it a solid choice.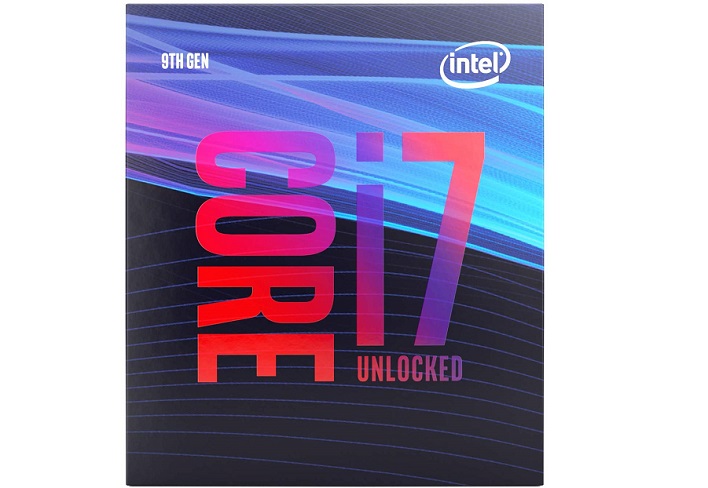 The other option we have open to us is an
Intel
CPU. While our testing shows that Zen 2 is a beast, Intel still has a slight advantage over AMD in the performance per clock arena. The
Core i7-9700K
's maximum turbo boost of 4.9 GHz makes it one of the fastest CPUs around for lightly-threaded loads. If you're into high refresh rate gaming at lower resolutions or e-sports titles that need crazy high frame rates, Intel's CPUs will do a little better at those tasks than the competition.
Unfortunately, the
Core i7-9700K
doesn't come with its own cooler like AMD's processors do, so buyers will need to shell out for an aftermarket model. For basic cooling needs and even a bit of overclocking,
Cooler Master's Hyper 212 Black Edition
120-millimeter tower will do a nice job. At $37, this cooler also represents a nice value.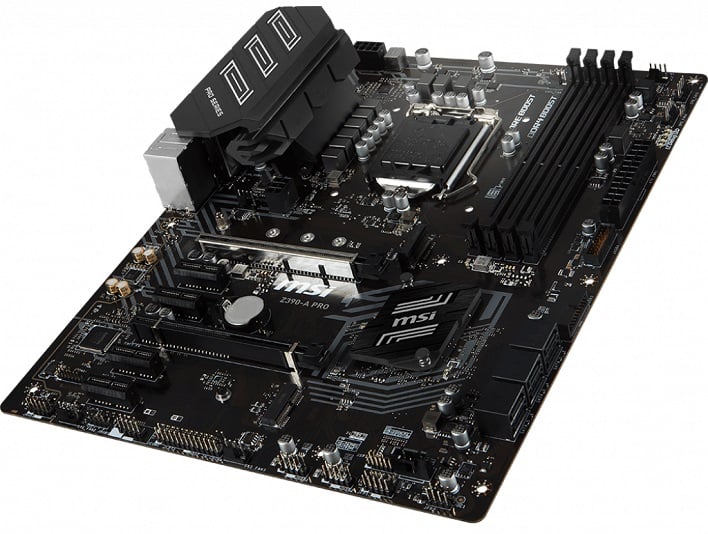 Since the 9700K won't go into an AM4 motherboard, we needed another option there, too.
MSI's Pro Z390-A
doesn't quite have all the bells and whistles of the ASUS X570 board we chose, but we needed to make up some ground on the budget. Still, this board has four DIMM slots, a pair of M.2 slots, and enough USB and SATA connectivity to go around.
Gaming Rig Sweet Spot Stretch Goals
Our stretch goals for the Sweet Spot are very straightforward.
If you've got around $120 extra to spare, the best place to put that cash is in both an upgraded graphics card and SSD. When it comes to graphics, both the Radeon RX 5700XT and GeForce RTX SUPER represent nice boosts over the vanilla versions for around $60 extra.
EVGA's GeForce RTX 2060 SUPER SC Ultra
has a nice dual-fan cooler with a beefy heat sink, 1,610 MHz boost cock, and 8 GB of GDDR6. Meanwhile, Gigabyte's
Radeon RX 5700 XT
Gaming OC should again be slightly faster than the equivalently-priced GeForce (as we found when we gave it
our Recommended award
), but it lacks those ray tracing features. We love this card's big beefy cooler and triple-fan setup, though.
As we get into faster and faster CPUs, it might be time to start looking at aftermarket coolers. We're big fans (heh) of enthusiast cooling solutions, especially when overclocking.
Corsair's H100i Pro RGB
closed-loop cooler has a pair of 120 millimeter fans on a spacious 240 millimeter radiator which should keep the Ryzen 7 3800X from getting too hot under the collar. This should also make overclocking much more feasible, if you're into wringing out whatever free performance boost you can get.
Once again, we'd love to stretch into the 1 TB range for our boot SSD, and Corsair's Force MP510 960 GB still fits that bill quite nicely. At just $60 more than the 480 GB version, this one is a no-brainer if you want to install a bunch of games on fast storage for quicker loading times, and since both our standard and alternate motherboards have a pair of M.2 slots, a pair of these will fit nicely.
PC Gaming And Content Creation Even Sweeter @ $1600
If the sweet spot build hung out at the lower end of the ideal performance curve, this build runs right up to the line where price premiums start to overshadow the performance gains being offered by a particular component. This build is encroaching on high-end territory, but without branching into excess.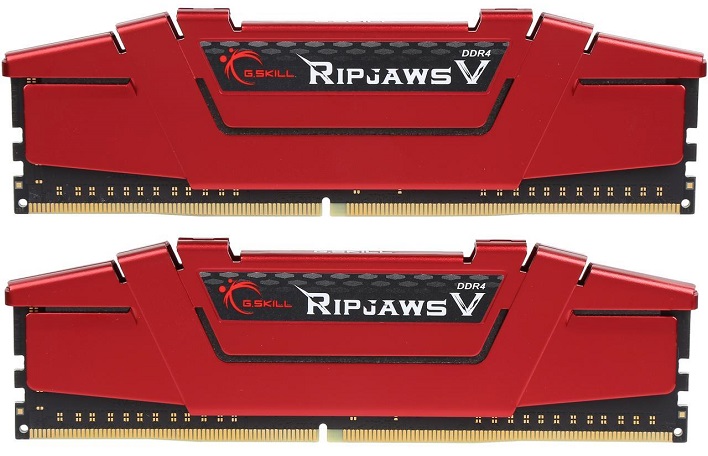 We'll start with what remained the same over our previous build. We stuck with the same memory and primary storage of our previous build, although we opted for the 960 GB drive as standard rather than an option. Both the GSkill Ripjaws V DDR4-3200 memory and the
Corsair
Force MP510 SSD are excellent choices in any price range. Their lower prices gave us more breathing room in other areas that matter, too. We also stuck with the Sweet Spot's ASUS Prime
X570
-P motherboard because of its mix of features and cooling, too.
For the processor, we chose a slightly speed-bumped model. AMD's Ryzen 7 3800X does everything the 3700X can, but just a little bit faster thanks to a 4.5 GHz maximum boost speed. You're still getting eight cores of Zen 2 processing power in a 105W TDP. The Wraith Prism cooler should do just as nice a job here as before, too. If you're interested in some aftermarket cooling, check our recommendations later on.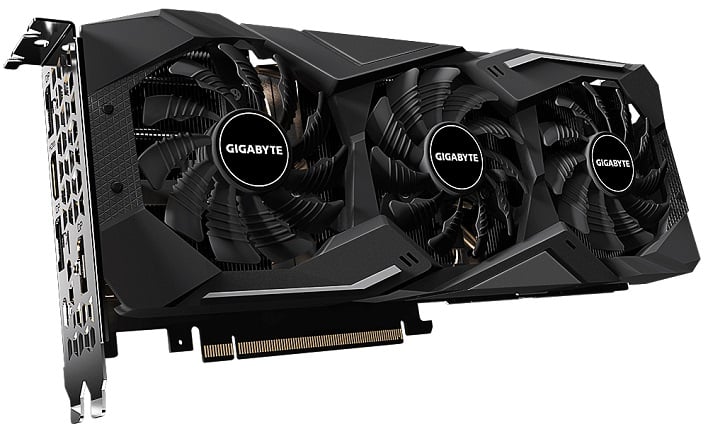 Gigabyte's
GeForce RTX 2070 SUPER Windforce
represents a nice performance boost over our previous options. When we dug into ray tracing performance, we found that DXR titles could run quite well at 1440p with all of those effects turned on, so the GPU has the chops to justify its price. Gigabyte's triple fan cooler design should keep this puppy purring along without getting too hot under the collar, too.
Secondary storage gets a big bump from having a bigger budget. Instead of a 5,900 RPM 4 TB hard drive, the 6 TB version of
Seagate
's IronWolf drive gets a faster 7,200 RPM spindle speed and some extra read cache, along with a 50% capacity boost over the previous build. This is a big performance gain all around.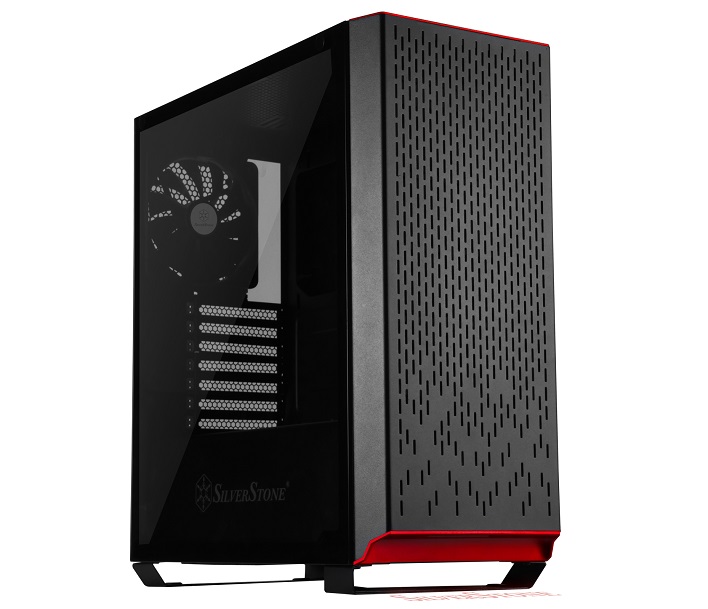 Silverstone is a name with a very long history in PC hardware, and the company's Primera line has some excellent, understated designs. Our Gigabyte
GeForce RTX 2070 Super
is 290 millimeters long and
Silverstone's PM02
has more than enough capacity to swallow it whole without being cramped. Silverstone outfitted this thing with plenty of expandability for most folks and a nice tempered window, too. There's even a USB 3.1 Type-C port on the front for good measure. For the power supply, Silverstone's
Essential ET650
650W has an 80-Plus Gold rating, a quiet 120-mm fan, and modular cabling at a very attractive price.
Even Sweeter Performance PC Alternatives
As prices increase, we don't get quite as many alternative options. AMD doesn't have anything that competes with the GeForce RTX 2070 Super, for example.
| | | | |
| --- | --- | --- | --- |
| Slot | Product Name | Amazon Price | Newegg Price |
| CPU | Intel Core i7-9700K --AND-- | 359.00 | 364.99 |
| Cooler | Cooler Master Hyper 212 Black --AND-- | 36.99 | 38.99 |
| Motherboard | ASUS Prime Z390-A Socket 1151 Motherboard | 177.99 | 189.99 |
Intel's
Core i7-9700K
still fits the bill nicely as an alternative, however. Intel's eight-way processor has some serious per-core performance, but it's still an alternate here because the extra hardware threads in Zen 2 plus the bundled cooler help negate that. The same Cooler Master Hyper 212 Black Edition retains alternate status, too, as it does a good job keeping processors in the safe thermal zone.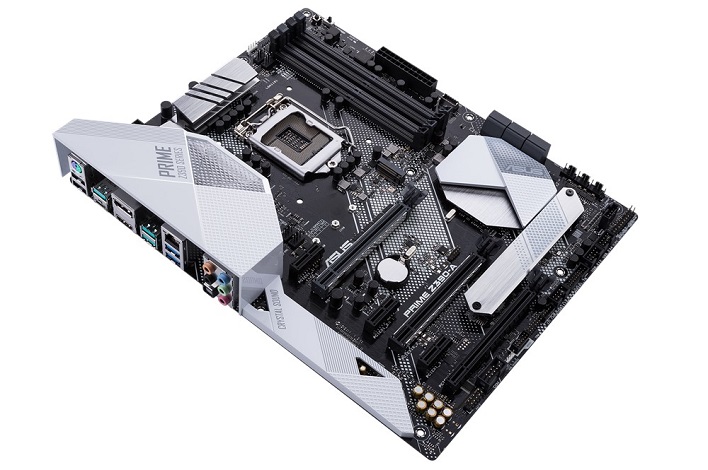 What's different here in our Sweet Spot alternatives is the motherboard.
ASUS's Prime Z390-A
has some additional features that didn't fit our previous budget. Most importantly, this motherboard has some big, beefy heat sinks which cover all the voltage regulation hardware. Realtek's high-end S1200A audio codec is here, too. Otherwise, there are still four DIMM slots, a pair of M.2 slots, and metal-reinforced PCI Express x16 available for expandability. ASUS typically has some of the best fan speed controls around as well, so keeping the system quiet when fans don't need to be cranked up should be a cinch.
Sweeter Still Performance PC Stretch Goals
Stretch goals this time around boost the number of available CPU cores and the amount of fast NVMe solid state storage.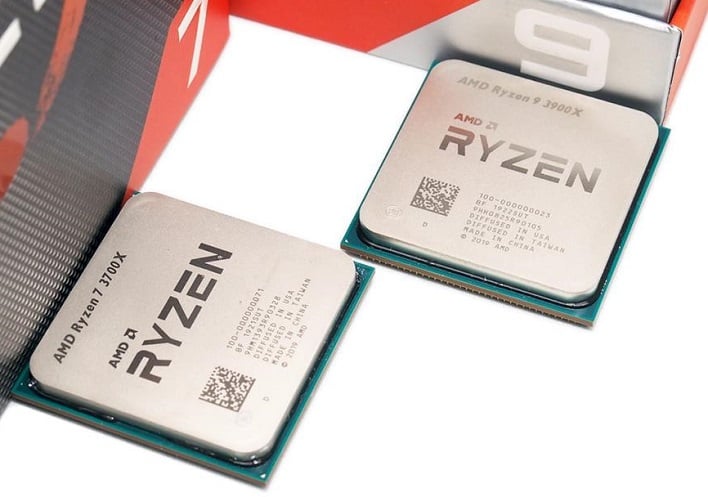 On the CPU front, the
Ryzen 9 3900X
is one of the fastest beasts around. Thanks to 12 cores and 24 threads, there aren't too many loads wide enough to make this CPU cry for mercy. Maximum boost speeds keep creeping upwards, too, as this baby can hit a max of 4.6 GHz. We think this is well worth the price premium for certain loads, but may not make sense for everyone.
Again
Corsair
's H100i Pro RGB cooler is a stretch goal. A high-powered CPU really deserves a high-powered cooling solution. This cooler's big 240 millimeter radiator should do an excellent job. The
Silverstone PM02
case we've selected has room for even bigger radiators, but this will still do an admirable job.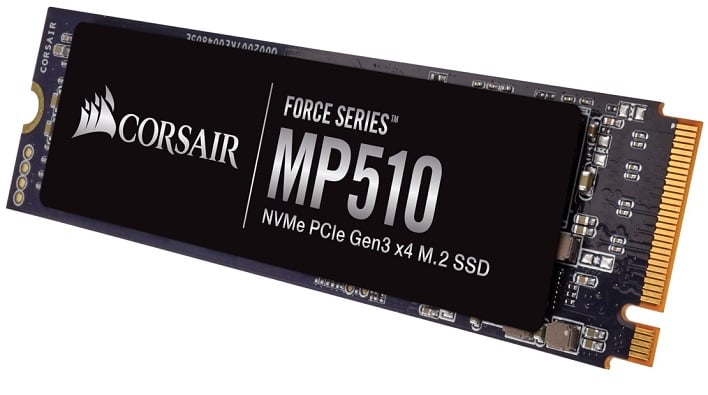 If a 960 GB SSD is plenty big as a boot drive, then the
Corsair Force MP510 1,920 GB
version should be twice as nice. This drive is still incredibly fast like the others in the MP510 lineup, and having twice the storage space means adding a lot more games and apps to fast-loading NAND. The price is extremely attractive for the capacity and performance on hand, too.
Next up, it's time for the Big One, and we'll talk about other things we need to use our new PC build.
Related content