Build A Great Rig With HotHardware's PC Components Buyer's Guide, Just In Time For Black Friday
PC Build Guide Basics: The $550 Entry Level PC, $800 Budget Gamer PC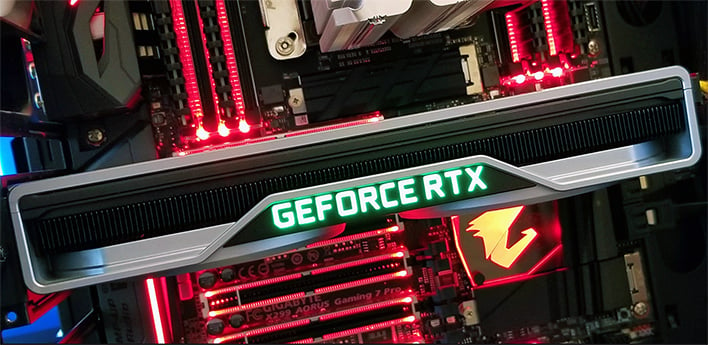 Welcome to HotHardware's PC Component Buyer's Guide, where we help prospective system builders pick out just the right collection of
components
to build the rigs of their dreams -- or at least the rig which makes the best use of your budget. We've picked out the best bang for the buck in processors, graphics cards, storage, and more in an effort to assemble some truly drool-worthy
gaming
PCs at a variety of price points.
From top to bottom, rest assured that we've done the hard work of balancing price and performance in a way that gets the most performance possible from a given budget. Because budgets tend to be moving targets, we've also found what we think is the best way to utilize any amount of allocated funds, not just the arbitrary cutoffs that we chose. That means it's time to pull the cushions out of the couch and start feeling around for loose change because a few extra dollars here and there can occasionally go a long way to boosting performance.
2019 has been a wild year in PC hardware, too. July alone saw the release of a bevy of graphics cards from both NVIDIA and AMD, as well as the Red Team's much-anticipated
Zen 2
processor architecture. Memory and SSD prices continue to stabilize, too, so even our lowly $550 entry level system gets ample RAM and a speedy solid state drive.

Tons of stores sell PC components, but one of the things we learned early on is that we had to limit the scope to simplify things. As a result, you'll see prices in here from Newegg and Amazon. That doesn't mean you're limited to those sites, though. If you find a better deal on a component elsewhere -- the holiday shopping season is a volatile time for pricing, after all -- feel free to share it in the comments.
Our builds are focused on PCs that the HotHardware editorial staff would build for ourselves. That means we're not going for any bargain basement power supplies or
motherboards
, since those can be the source of instability and other random weirdness even in new builds. Where we've reviewed a component (or in the case of graphics cards, one built on the same
GPU
) in a build, the name in the build's table will take you to that review. Maybe the best way to illustrate is to get started, so without further ado, let's take a look at some tasty build options...
The Entry Level Desktop PC - $550
Our festivities begin at the lower echelon of build budgets, which for us is $550. We'd initially targeted this machine to ring in at $500 or under, but it became apparent early on that sticking to that budget would result in a few too many compromises, which we'll get to in a bit. First let's take a look at the sample build.
The real highlight here is that
Ryzen 5 2600
. Thanks to an abundance of Ryzen 2000-series fire sales in the wake of Ryzen 3000's availability, we managed to get a six-core, 12-thread CPU into a $550 entry-level gaming PC. The only way to get the price down to $500 involved replacing that with a Ryzen 3 2200, which has just four cores and four hardware threads, as well as sticking to a motherboard with just two DIMM slots. We think that extra $50 is well-spent here.
AMD
bundles its very serviceable Wraith Stealth cooler with this CPU, which saves us from buying aftermarket cooling, too. It's just a killer deal.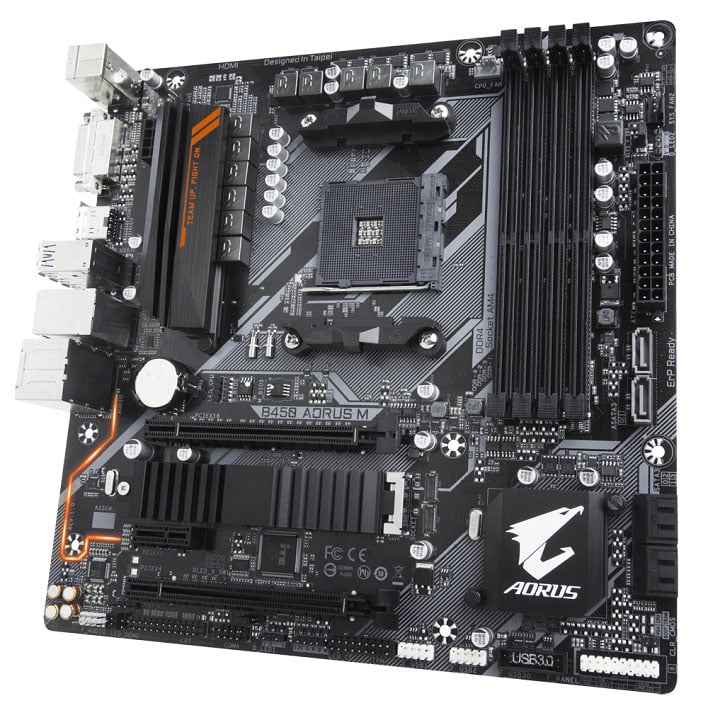 To round out the heart of the system, we selected the
B450 Aorus M
from Gigabyte. This Socket AM4 micro-ATX motherboard has four DIMM slots for RAM expansion down the road, a heat-shielded M.2 2280 slot, and enough PCIe, SATA, and USB connectivity to keep most users quite happy. The B450 chipset allows for overclocking too, so you might also be able to wring a bit of extra performance out of the Ryzen 5 2600. Down the road, this board will happily accept Zen 2 upgrades, too.
For memory, we kept it fairly simple. Patriot's
Viper Elite
memory has some nice heat spreaders attached without getting too "out there" in terms of its industrial design. Primary storage would be provided by Kingston's A400 480 GB SATA III solid state disk. This budget SSD should be plenty quick as a boot drive and have enough space to accommodate a decent selection of games, depending on their install sizes.
The budget graphics card realm has been in a bit of flux lately, but new contenders from both
AMD
and NVIDIA have come forth in recent weeks. The
Radeon RX 5500
is a trimmed-down RDNA-based GPU with a 128-bit path to GDDR6 memory. Unfortunately, this card hasn't hit retail yet. On the
NVIDIA
side, the
GeForce GTX 1650 SUPER
boasts huge gains over its non-SUPER predecessor. Either of these GPUs should be capable of pushing recent game releases at 1080p with most of their settings intact. Several of these are trickling into retail, and
EVGA's GeForce GTX 1650 SC Ultra Gaming
should be a good representative of both price and performance.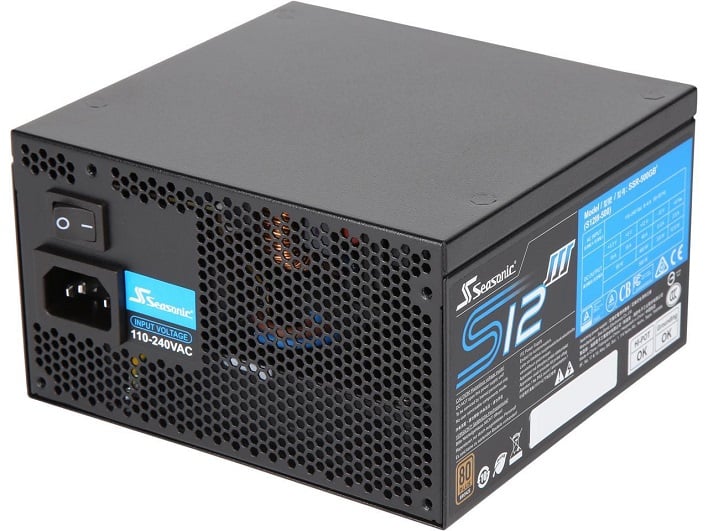 For case options, we wanted something with plenty of cooling capacity and enough room to work in. Cooler Master's
MasterBox Q300L
should fit that bill nicely, and its acrylic window lets everybody see what's inside. To keep debris out of the system, Cooler Master equipped this case with magnetic dust filters, which is a really nice touch for a PC case that only costs $45. For power, Seasonic is a trusted name in power supplies, and the company's
S12III series
of 80+ Bronze units should run cool and quiet. 500 watts is plenty of power for a build like this, too.
Entry Level Desktop PC Stretch Goals
Stretch goals are just what they sound like. If you can stretch your budget by roughly 10% to 15%, this is what we'd recommend buying instead of the component from our list above. We've got three areas of this system that can use a little extra oomph: RAM capacity, storage capacity, and graphics processing power. Pick the one that's the highest priority.
If you have a little bit more cash available, there are some inexpensive ways to make this system really shine. If you find 480 GB of storage somewhat limiting, or would prefer an M.2 drive, check out
WD's Blue
3D NAND 1 TB M.2 SSD. This drive still uses the AHCI protocol of our SATA III drive, but tucks into the B450 Aorus M's M.2 slot and provides twice the storage space. The extra space will run $110 rather than the Kingston drive's $53, but the extra room may very well be worthwhile.
On the memory front, it's pretty cheap to upgrade RAM these days. GSkill's Ripjaws V DDR4-3200 16 GB kit not only doubles the amount of memory available, but also kicks the speed up a few notches for better system performance. If you can find an extra $40 in the budget, system performance will thank you.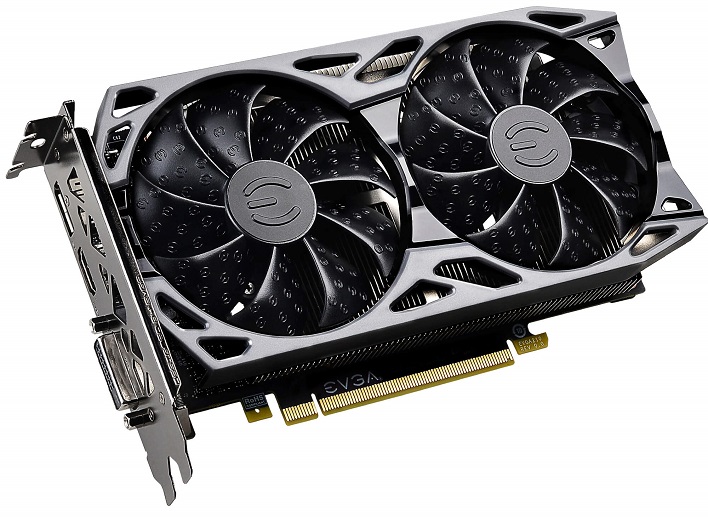 For graphics, the next rung up the ladder from the GeForce RTX 1650 SUPER or Radeon RX 5500 is the
GeForce 1660 Super SC
at $229. You're looking at around $70 extra for this upgrade. On the other hand, we found performance of the 1660 SUPER to be, well,
super
for the price. The specific model we picked out is
EVGA's SC Ultra Gaming
take on the GPU. This particular model has a maximum boost of 1,785 MHz, 6GB of GDDR6 memory, and a pair of fans to keep its hulking heat sink cool. EVGA backs the GeForce 1660 SUPER SC Ultra Gaming with a three-year warranty, too.
The Budget Gamer PC - $800
Next up we'll climb the ladder a bit to hit our next budget target. Here, we'll be focused on getting 60 frames per second at 1080p and try to eliminate the compromises we were forced to make at the lower budget. That build is good, but this one is better for sure.
When we have a bigger budget to play with, we can fix the biggest flaws of our entry level system. Specifically, the Zen+ architecture is nice and offers good lightly-threaded performance, but Zen 2 and the
Ryzen 5 3600
CPU offers a big lightly-threaded boost. Back in July, we started ogling Zen 2 CPUs and thanks to AMD's aggressive pricing, these processors offer some amazing value. That performance improvement comes at a monetary cost, but we think it's well worth it to slip into the current generation. Again, the Wraith Stealth does a pretty nice job of keeping AMD's 65W CPUs cool, and this model is no exception. There's also three months of Xbox Game Pass on tap for Ryzen 3000 buyers to sweeten the deal at the moment.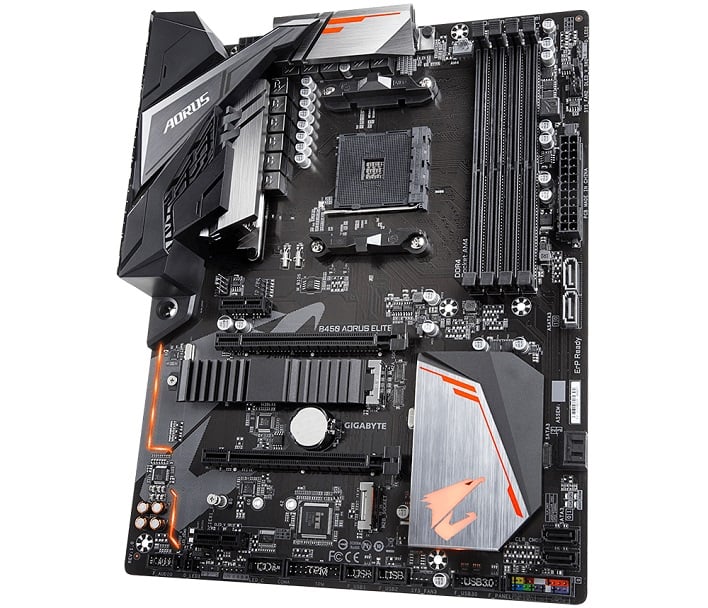 For our motherboard, we stepped up to a full ATX model, Gigabyte's
B450 Aorus Elite
. This board has a pair of M.2 slots to go with four DIMM slots, six SATA ports, and enough PCI Express and USB to keep just about everyone happy. Just like before, this motherboard has plenty of overclocking options available, too.
We took our previous RAM and graphics stretch goals and made them part of the build proper. A pair of 8 GB GSkill Ripjaws V DDR4-3200 DIMMs should keep the Ryzen's cores well fed. EVGA's
GeForce GTX 1660 SUPER
SC Ultra Gaming is back, too, and this card should push high-quality 1080p graphics with little trouble.
On the storage front, we went with Corsair's Force
MP510 NVMe SSD
in its 480 GB capacity. For an asking price of just $70, this NVMe SSD is hard to beat the performance. There's four lanes of PCIe 3.0 connectivity available with reads and writes at 3 GB per second. I have the 960 GB model in my personal rig, and it's extremely fast.
Our case selection is another Cooler Master, the
MasterBox Q500L
. This is the grown-up full sized ATX big sibling to the Q300L. Like the mATX version, this case has an acrylic side window and magnetic dust covers to keep all the parts clean. This time, power comes from
Corsair's CX550M
, a 550W 80-plus Bronze PSU. The Seasonic unit from the budget build would probably do fine, but here we have a little extra room to play, so we opted for a unit with semi-modular cabling for a cleaner look and easier cable management.
Budget Gamer PC Stretch Goals
It must be the 7th inning, because it's once again time to stretch. Let's take a look at how we can improve this build a bit if you can find some room in your budget to grow.
The
Ryzen 5 3600X
is just about $40 more than the non-X version of the processor. For that $40 you get some higher clocks, including a maximum boost speed of 4.4 GHz, and a larger 95-watt TDP to match. The good news is that this upgraded processor comes with an upgraded cooler, AMD's Wraith Spire. That should help dissipate extra heat generated by the processor. True, you could probably overclock the
Ryzen
5 3600 to hit these speeds, but overclocking would probably require an aftermarket cooler, and at that point you might as well just buy the faster processor to begin with.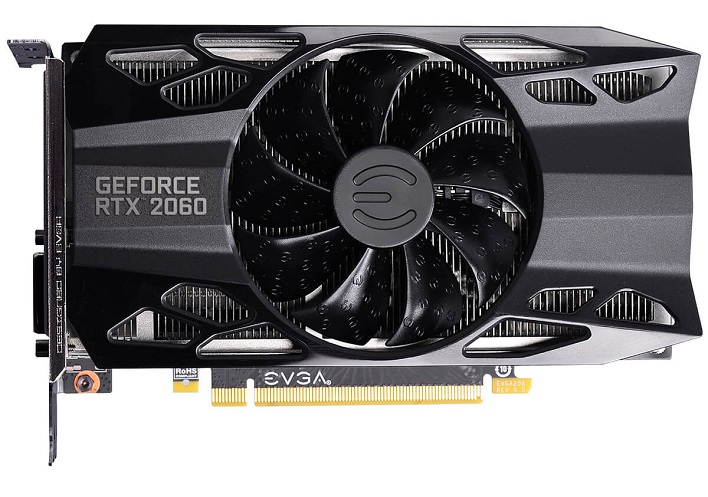 Our stretch goal for graphics is a GeForce RTX 2060. We found recently that at 1080p, several games are very playable with maximum settings including DirectX Ray Tracing (DXR) on the smallest RTX-enabled Turing graphics cards. If you're looking forward to checking out
Control
,
Call of Duty: Modern Warfare
, or any other DXR-enabled game, this is a great way to do it. The
EVGA GeForce RTX 2060
model we've picked here is one of the least-expensive 2060 cards available and comes with a code for
Call of Duty: Modern Warfare
, so you can sprout yourself an instant DXR game collection.
As far as storage stretch goals go, the
Corsair Force MP510 960 GB
drive is probably a little unimaginative, but it's certainly practical. While we haven't officially tested this drive, it has informally stood the test of time as a boot drive in my personal rig and has shown no signs of stopping. For just $65 more than the 480 GB model, it represents a nice linear increase in capacity while maintaining great performance.
Don't go away; the fun's just getting started. Next up we'll take a look at the sweet spot of the price-to-performance curve and see what $1250 or $1600 can buy.
Related content