Build A Great Rig With HotHardware's PC Components Buyer's Guide, Just In Time For Black Friday
Performance Desktop PC Build: $2500 Big One, Operating Systems, and Accessories
The Big One - $2,500
Our final build is meant to be best in breed without embarking into overt excess. We needed (or let's be real, wanted) an extremely powerful PC that can handle any load or job that we could think to throw at it. At the same time, we're compelled by the law of diminishing returns to not just go on the internet and pick out the most expensive of every component and call it a day. While the budget is higher, the component selection still focuses on value.
To kick things off, we selected the
Ryzen 9 3900X
. Thanks to AMD's discrete "chiplet" manufacturing plan, this 12-core behemoth gets a pair of Zen 2 modules with eight cores a piece, each with two cores dormant, and a hefty 64 MB of L3 cache. With a maximum turbo boost of 4.6 GHz, you're not limited in lightly-threaded prowess, either. Our testing has shown it's consistently one of the the fastest processors under $1,000 by quite a margin.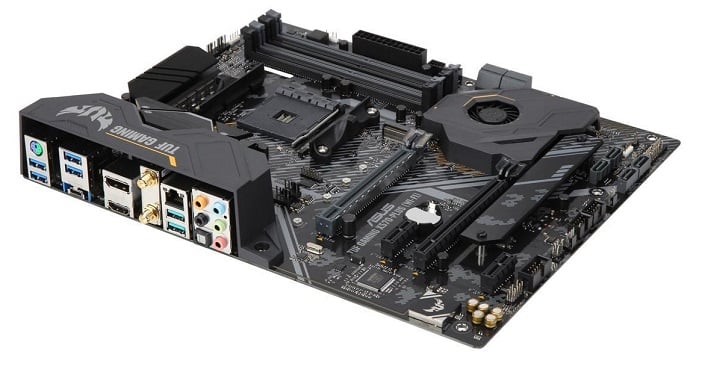 Our motherboard selection needed to be tough (*cough*) enough to meet the power draw requirements of our big CPU, and also needed to have plenty of other features befitting our relatively high budget.
ASUS' TUF Gaming X570-Plus
fits that bill thanks to its hefty VRM heatsink setup and lots of connectivity. This board has Realtek's 8200 Gigabit Ethernet, an Intel 2x2 802.11ac wireless adapter with built-in Bluetooth 5.0, Realtek's S1200A high-end audio codec, Crossfire and
SLI
support, a pair of M.2 slots, four DDR4 DIMM slots, and plenty of SATA sockets to go around.
With a CPU this powerful, you won't be getting any stock coolers. While we could have slapped our 240 millimeter Corsair H100i recommendation into this puppy and called it a day, our selected case (more in just a moment) has room for a bigger 280 mm radiator on top. For this reason, we stepped up to
Corsair's H115i Platinum
, which has a pair of 140 millimeter spinners, which should move even more air than our previous setup without getting overly loud.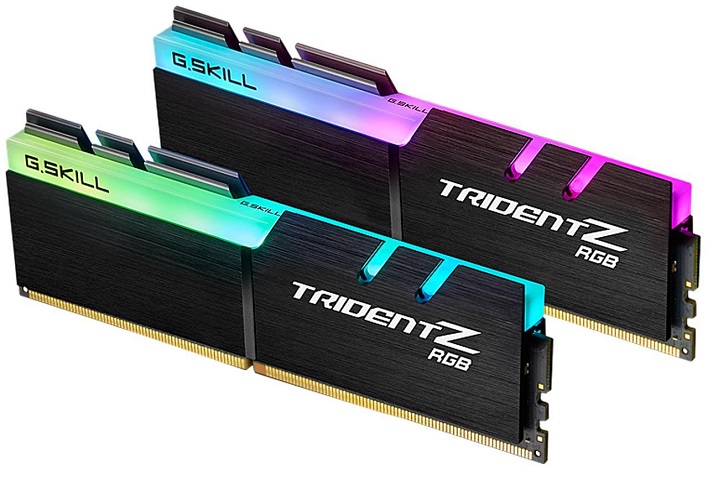 Everybody knows that Ryzen gets the most performance out of Samsung B-die memory, so we hit up the
B-die finder
and found a kit that's worthy of a machine like this. This time around, 16 GB is pretty pedestrian, so it was time to step up to
GSkill's Trident Z RGB
DDR4-3200 kit with a CAS latency of just 14 cycles. This mix of lower latency and what should be pretty overclockable chips should help get the very best out of our
Ryzen
9 3900X. Also, that Amazon price is not a typo—you can really save $100 over Newegg's pricing right now.
For high-end graphics, NVIDIA is really the only game in town right now. In our budget range, the
GeForce RTX 2080 SUPER
is about as good as it gets.
Gigabyte's GeForce RTX 2080 Super Gaming OC
has an impressive three-fan cooler and a maximum boost speed of 1,845 MHz. This is just about as fast as it gets for a 2080 SUPER, and with that beefy cooler, temperatures should stay quite safe, too.

Samsung's SSDs are some of the fastest models around, and the company's
970 Evo Plus
is no exception. This 1 TB M.2 2280 solid state disk has four lanes of PCI Express connectivity. Our
testing has shown
this to be a top-tier performer, too. As far as boot drives go, we think you won't find any better in this price range. For secondary storage, the Seagate IronWolf lineup is back, this time in 8 TB form. 7,200 RPM and 256 MB of cache make this a very speedy drive for the money.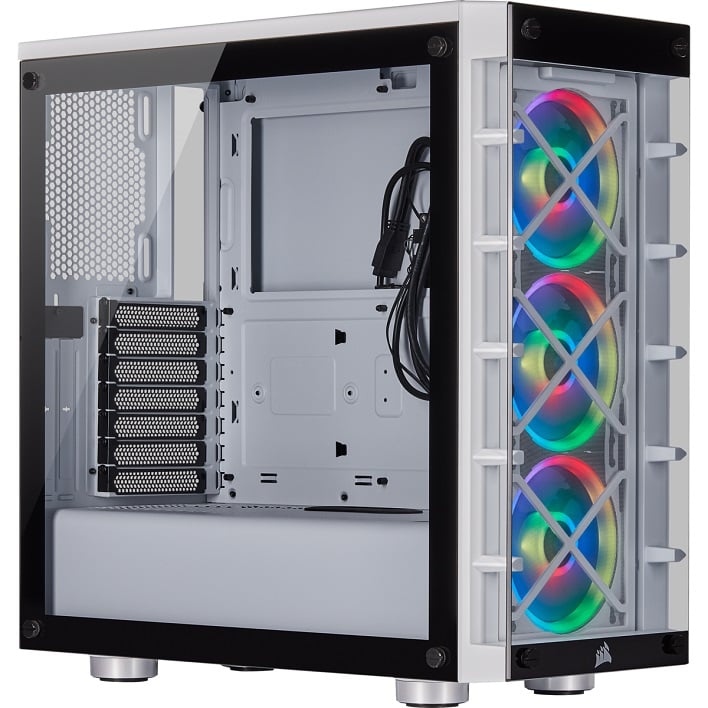 Our case this time is
Corsair's Crystal iCUE 465X
, an ATX tower with plenty of cooling capacity. Three of Corsair's
LL120
120-millimeter fans line the front of this case as intake fans. The top has room for our huge 280-millimeter radiator without moving any of those fans, too. The bottom covered bay hides the power supply, four 2.5" drive bays, and a pair of 3.5" slots. The frame is made from steel, and tempered glass front and side panels let builders admire their handiwork.
For power, we selected
Corsair's RM 750X
80-Plus Gold power supply. This unit has fully modular cabling and a semi-silent operating mode where the fan shuts off until it's needed to keep the power supply cool. 750 watts of power may be a little overkill for this PC, but most power supplies tend to hit their peak efficiency at closer to 50-60 percent capacity.
The Big One Alternates
Suffice it to say there's no shortage of high-end PC case, power supplies, RAM kits, and graphics cards. However, there are a few options that stand out from the pack.
If Corsair's Crystal iCUE 465X is a little bling-y for your tastes, take a look at
Fractal Design's Define R6
. The Define R series has long been one of the best quiet, understated, monolithic cases around. The R6 is no different, and will feel familiar to those familiar with earlier iterations. This enormous case has room for six 3.5" drives and a pair of tucked-away 2.5" SSDs, so buyers looking for plenty of storage space will find it here. There's even a 5.25" drive bay for those of us still clinging to an internal optical drive.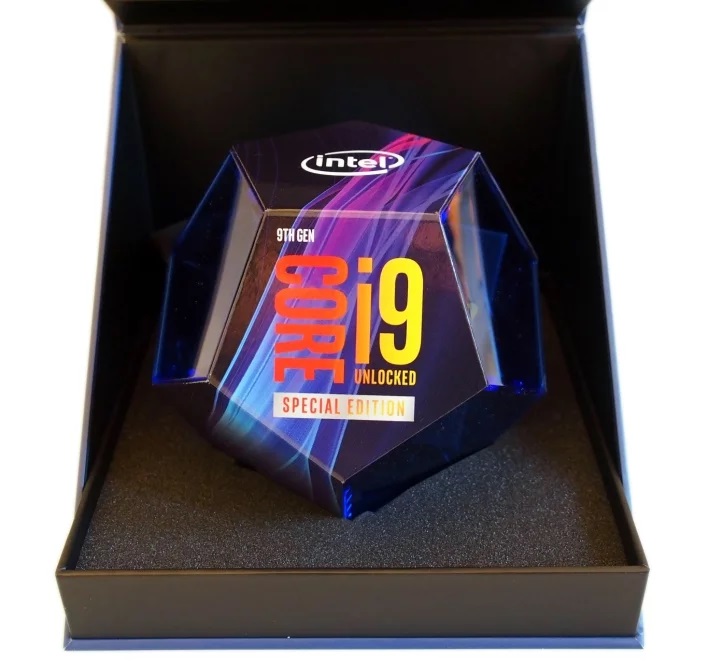 The Ryzen 9 3900X is an extremely well-rounded processor. However, if you're looking for something more gaming focused, the Core i9-9900KS
the fastest gaming processor around
thanks to an all-core max turbo boost of 5 GHz. If you're a competitive e-sports athlete or just need as many frames to get to a 144Hz display as possible, the
Core i9-9900KS
can do that. It'll blow our budget by a few dollars, but at this budget range it's just 2% so it doesn't really qualify as a stretch goal. ASUS's ROG Strix Z390-E Gaming motherboard is the perfect complement to such a rig, too.
Lastly, if you're looking for a little extra "oomph" from your GeForce RTX 2080 SUPER, or just an interesting conversation piece, EVGA has you covered with its
hybrid liquid-cooled FTW3
edition. This card not only has a fan on its shroud to keep voltage regulators cool, but it's also tethered to a 120 millimeter radiator and fan, which can mount in the rear of the system to exhaust heat directly out of the case.
The Big One: DIY Gaming PC Stretch Goals
At a base budget of $2,500 there's not a whole lot to stretch into, but there are a pair of products that might be worth a few extra hundred bucks if you've got it laying around.
The
GeForce RTX 2080 Ti
is the single-fastest consumer oriented GPU on the planet...unless the
rumors of a SUPER edition
turn out to be true. Still, that's in the future and the present is now, and the GeForce RTX 2080 Ti is the card to beat. For a specific model, we don't think you could do much better than EVGA's GeForce RTX 2080 Ti Black Edition. This card has a maximum boost speed of 1,545 MHz and keeps cool with a dual-fan setup on a gargantuan heat sink.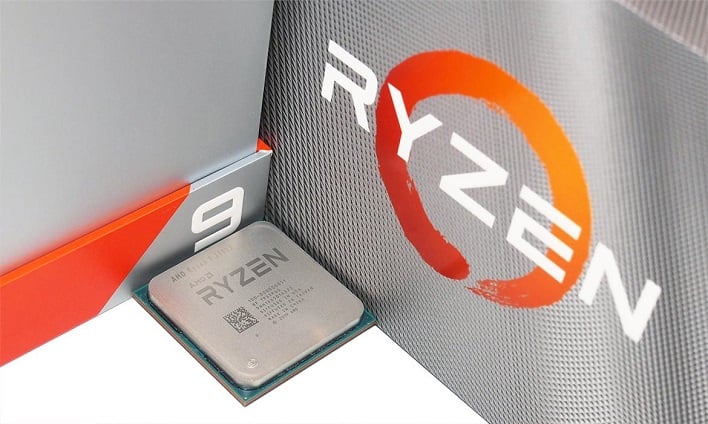 As far as CPUs go, AMD has a big release on the horizon. The
Ryzen 9 3950X
is a 16-core, 32-thread centerpiece, and the price blows us away in a very good way. $750 has never been able to buy so much CPU power. In our testing, this processor routinely thumped even the mighty $2,000 Intel Core i9-9980XE, but it hasn't quite hit retail just yet. Keep your eyes peeled if you're interested.
Lastly, multi-GPU setups need a little more power than the 750W unit we chose earlier. If you're looking at dual GeForce RTX 2080 SUPER (or 2080 Ti if you have the funds) cards in an SLI configuration,
EVGA's SuperNOVA 1000 G+
power supply should be on a short list of capable units. There's tons of fully modular connectivity in this unit, so running cables AND powering all that hardware should be a breeze.
Operating Systems
If you're gaming on the PC in 2019, there's really only one choice for your primary operating system:
Windows 10
. The latest version of Microsoft's evergreen operating system is the only place you'll find DirectX 12 and the vast majority of big-budget AAA titles that'll make all this hardware work really hard.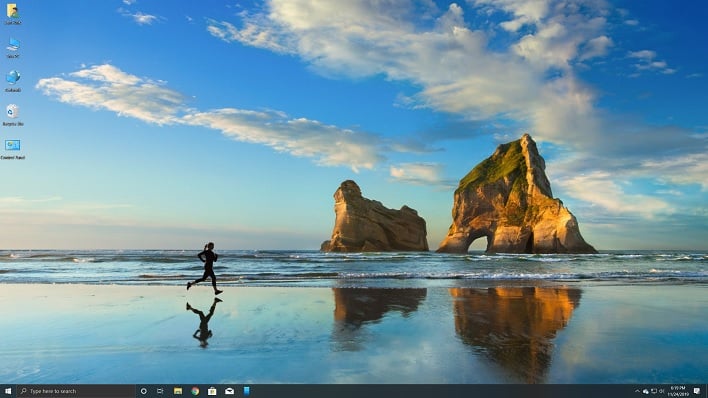 That doesn't mean there has to be an added expense on top of your hardware purchase, though. These days, the Windows installer
will validate a retail Windows 7, 8, or 8.1 key
and activate like normal, though if you're transferring a retail license you might need to give Microsoft a quick five-minute phone call.
| | | | |
| --- | --- | --- | --- |
| Slot | Product Name | Amazon Price | Newegg Price |
| Operating System | Windows 10 Home OEM | 99.95 | 99.99 |
| Operating System | Windows 10 Pro OEM | 139.99 | 144.99 |
On the other hand, if you don't already have a valid Windows license to transfer, you can install and run Windows 10 without a license and it'll run in perpetuity with some caveats, like a nag in the lower right and the inability to customize the interface. We do recommend picking up a license if you don't have one already. The cheapest way to get a valid license is the OEM version.
Windows 10 Home
OEM will cost $99 whether it's from
Newegg
or
Amazon
. While that license isn't technically transferrable, Microsoft has been very permissive in reactivating those licenses on new hardware.
If you don't know if you need Windows 10 Pro or not, we recommend going with Home. Both versions deliver the core Windows experience without any compromises. However, Microsoft maintains a
handy list of features
to help compare and contrast the two editions. If you have access to a
PC
the OEM version is all you need, because you can download the Windows installer directly from Microsoft and create a USB thumb drive for installation. You'll need a 16 GB drive, but if you don't have any handy the full Windows 10 license includes one ready to go out of the box. USB drives are also cheap and plentiful online.
DIY Performance PC Build Accessories
How we interface with PCs is a very personal decision, but if you don't know where to start, we can help. This includes keyboards, mice, monitors, and headsets. There are tons of options out there and we can't cover them all, but here are a few in a variety of price points. By the way, in 2019, there's no excuse for using a rubber membrane keyboard, since mechanical units are hitting the $35 range. We're not going to go quite that low, however, since a good keyboard or mouse can survive multiple builds. Treat yourself right, we say.
Our picks are loosely grouped into "good, better, and best", but there's so much out there that this just scratches the surface of what's available.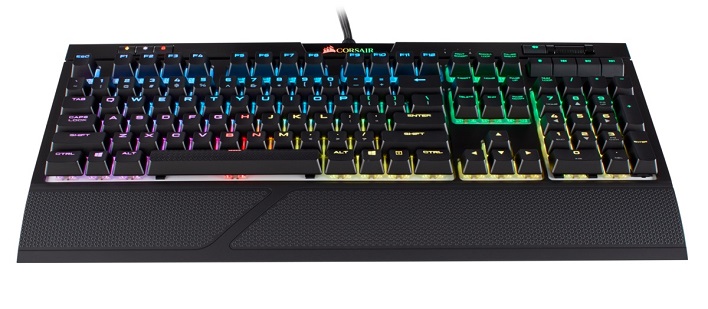 There's no shortage of mechanical keyboards on the market at a variety of prices. To start with, we selected
Logitech's K840
mechanical keyboard with Logtech's own Romer G switches. These keys have a very light, linear feel and are fairly silent. For those who prefer to stick with tried and true Cherry MX switches, we have a couple of options. If you prefer Cherry MX switches, we have two options.
Cooler Master's CK550
is a no-frills backlit keyboard with a very compact footprint, perfect for those who just want to use a keyboard.
Corsair's Strafe RGB Mk.2
has a few extra bells and whistles, including a volume roller and on-device lighting management. We loved the both the Strafe and the similarly-endowed K70 when we reviewed them, and still feel strongly about these boards today.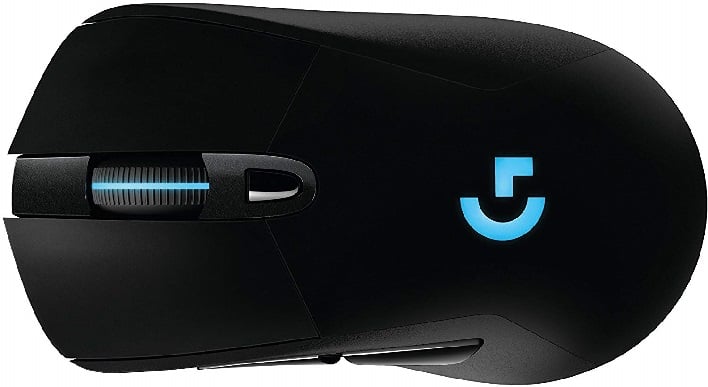 Gaming mice are just about everywhere from a huge variety of manufacturers. Several options continue to have popularity with gamers, though.
Razer's DeathAdder Elite
is an incredibly well-known mouse with a very attractive price.
Corsair's M65 RGB Elite
has additional features for its higher price tag, including a very handy sniper button that puts the mouse into a temporary low DPI mode for fine-tuned accuracy. For those who enjoy wireless freedom, Logitech's Lightspeed series, including the
G703 Lightspeed
limits input latency and extending battery life.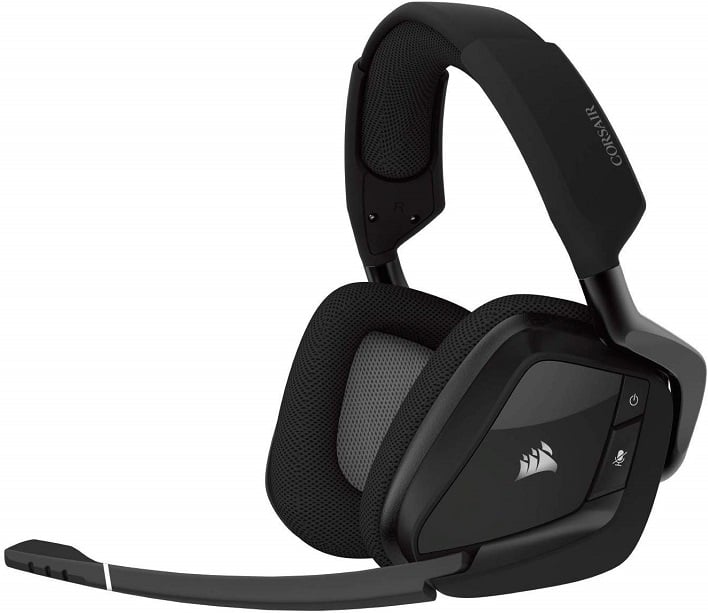 We'd originally wanted to pick out three headsets, but
Corsair's Void RGB Pro
wireless virtual 7.1 headset made sure that wasn't necessary by pricing itself into the same range of many USB options. I have the USB version of this headset on my desk and use it all the time. It sounds great and has stood up to the test of time. If you don't want to spend that much, though,
Logitech's G332 SE
has a pair of 1/8" jacks for the standard front-panel jacks found on most PC cases. This uses the PC's built-in audio rather than its own codec, though, so make sure the PC is up to the task.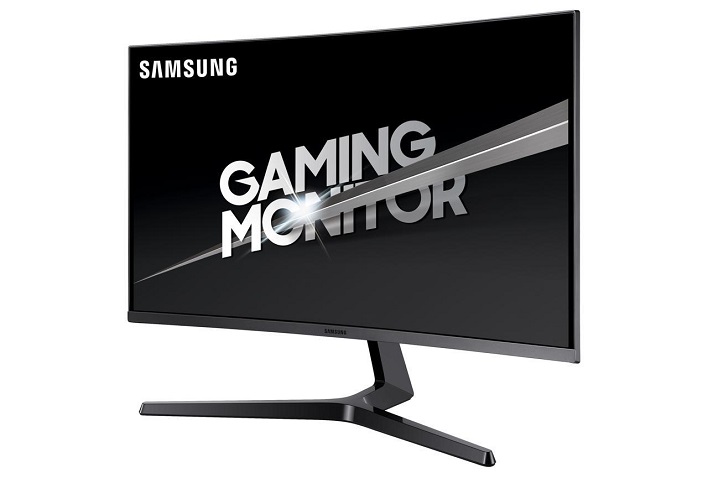 Our entry level monitor,
BenQ's GW2480
, is a basic 1080p display with an IPS panel with a very affordable $110 price of entry, is a fine example of many monitors in this range. To step up to a higher refresh rate, we selected
Pixio's PXC273
, which retains the 1080p resolution on a somewhat bigger panel great for sitting back and play games, and the 144 Hz refresh rate with FreeSync compatibility suits just about any build in this guide. If you need more pixels, Samsung makes some excellent curved 27" VA high refresh panels, and so we went straight to the source for the
C27JG56
. This model has the same 144Hz refresh rate of the Pixio, but bumps the resolution up to 2560x1440 making it a perfect match for a
GeForce RTX 2080 SUPER
or 2080 Ti.
DIY PC Build Guide Conclusions
There has not really better time to build a PC than
right now
. Pretty much every big release is out the door while AMD, NVIDIA, and Intel start to gear up for their next launches in 2020. Thanks to every-dropping SSD and RAM prices, excellent competition in the CPU market, and lots of choices in graphics, there's something here for everyone. We hope you enjoyed this guide, and invite you to share your own build ideas and any deals you find in the comments.
Related content