Google Pixel 4a 5G Review: Big Screen, Great Camera And Value
Pixel 4a 5G: Audio Quality, Performance, And Battery Life
Pixel 4a 5G Audio, Data, and Call Reception
We used an AT&T 5G sim in the Pixel 4a 5G and had no trouble with data or call reception, while audio on the device sounds surprisingly good. In-call audio quality was on-par with other devices we've used, but speaker quality on the Pixel 4a 5G was a notch above most other devices. You're not going to get booming bass from the small drivers in a a smartphone, but the audio quality emitted from the Pixel 4a 5G's speakers is surprisingly rich and full. 5G data speeds (~21Mb down / ~11Mb up) were nothing to write home about due to what we believe are artificial limits put on the towers in our area (Connecticut), and Wi-Fi is limited to 802.11ac. That said, when connected to our Wi-Fi network via an
ASUS
router, the Pixel 4a 5G was able to completely saturate our available broadband bandwidth (~300Mb down / ~35Mb up).
Pixel 4a 5G Performance
We've already reviewed some handsets with Qualcomm's Snapdragon 765G (including the
OnePlus Nord
and
LG Velvet
), so we already had an idea as to how the Pixel 4a 5G would perform. With 6GB of RAM and a clean, fresh installation of Android 11, however, we were expecting good things. As you'll see, the Pixel 4a 5G is competitive with devices powered by the same platform, but there are some caveats...
Futuremark PCMark For Android

General Purpose Pocket Computing Performance Metrics
Futuremark's PCMark for Android is an excellent suite of tests if you want to benchmark a wide range of tasks on any handset -- things like image and video editing, as well as lighter-duty, everyday workloads such as email and web browsing. When you see the test running live, it's clear the scripted application tests are carefully selected and tuned to make use of the each mobile platform in a very controlled way...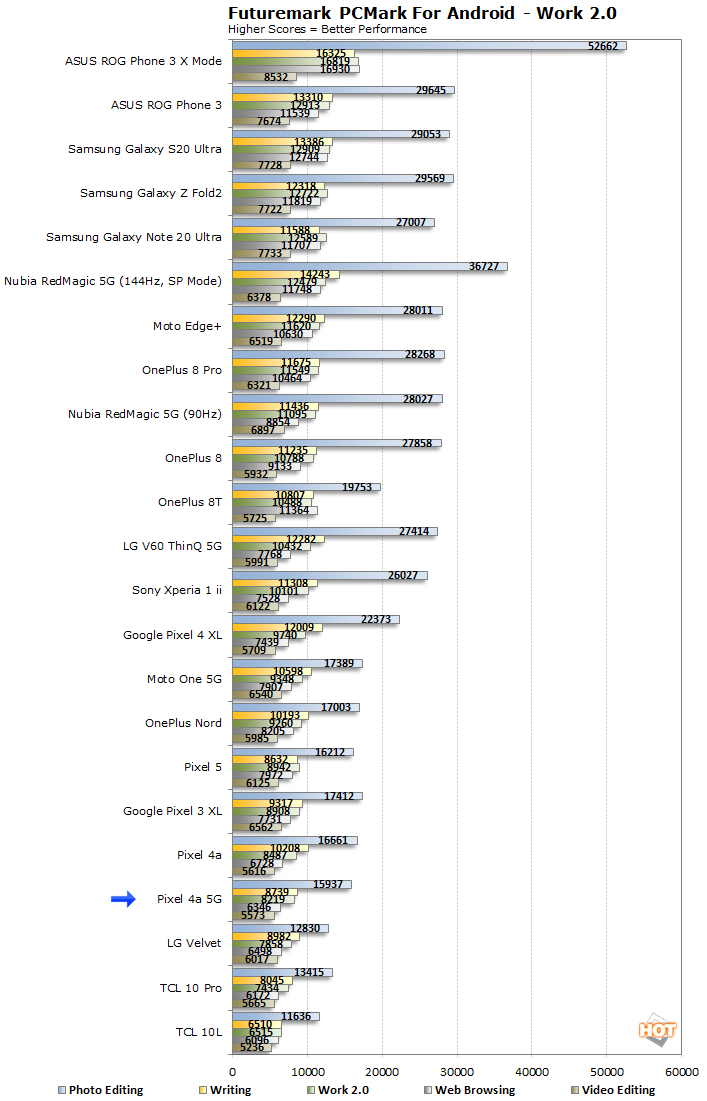 The Pixel 4a 5G finished this test a fair bit ahead of the LG Velvet, but actually trailed the older Pixel 4a and ended up slightly
behind the Pixel 5
. Versus much more expensive flagship devices, however, the Pixel 4a 5G falls way down the stack.
Geekbench 5

Single And Multi-Threaded Performance
Geekbench is a cross-platform benchmark that simulates real world processing workloads in image processing and particle physics calculation scenarios. We tested all of the smartphones featured here with Geekbench's single and multi-core workloads.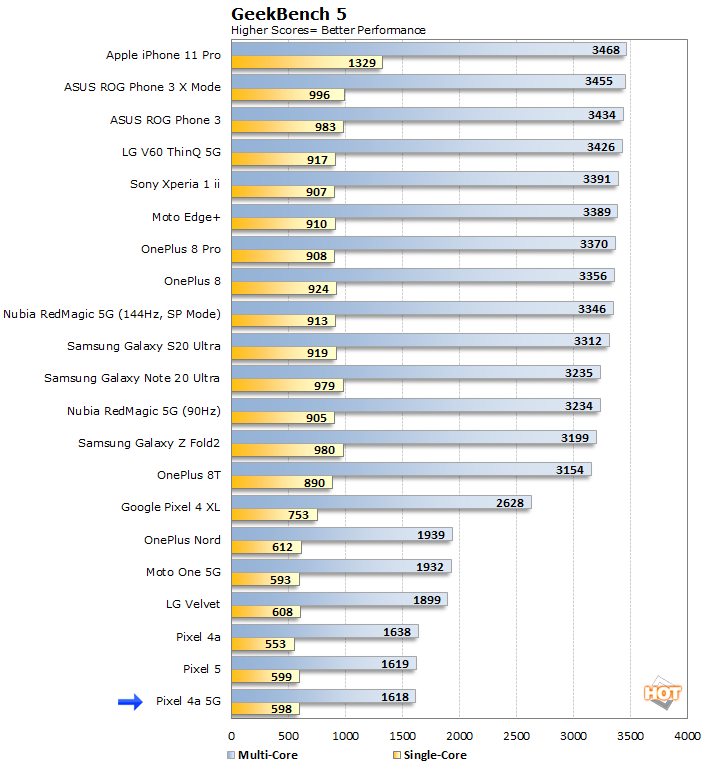 The new Pixel 5 and Pixel 4a 5G end up trailing every other device we tested in Geekbench 5, which was somewhat surprising. We should point out, however, that we've noticed some performance decreases with Android 11, which we believe is dragging down the multi-threaded score here. We're not quite sure what the cause of the degredation is just yet, but you can see the difference between Android 10 and Android 11 performance on a couple of
Pixel devices right here.
AnTuTu 8 And AITuTu

Platform Benchmarks
AnTuTu's latest benchmark returns a number of metrics ranked with somewhat nebulous scores, rather than frame rates or time to complete. Here we're running the latest version of AnTuTu across multiple Android devices. AnTuTu returns four top level performance results which are all included here: CPU, RAM, 3D, UX (or User Experience), along with a total score...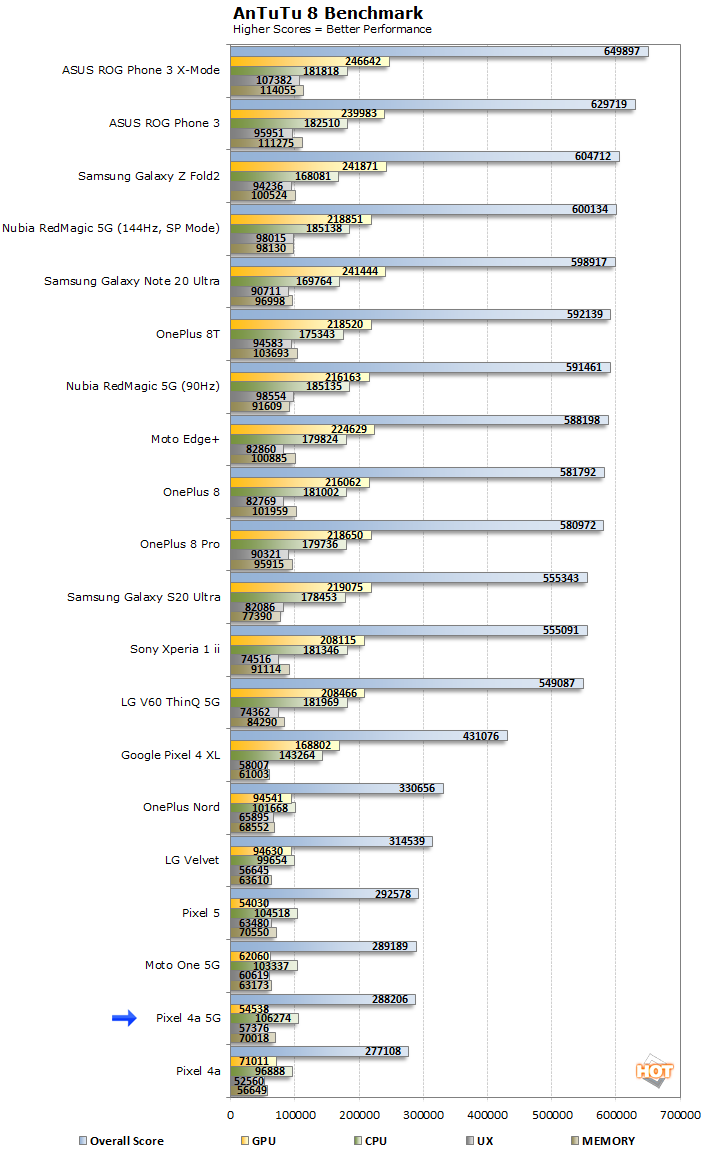 Once again we see the Pixel 4a 5G trailing most devices, though it was able to edge out the previous-gen,
"non-5G" Pixel 4a
. Most of the other mainstream devices aren't too far ahead, though. The older Pixel 4 XL represents a significant bump in performance, however.
AITuTu evaluates the AI performance of a device by leveraging two mainstream neural network models for machine learning and
AI
-- Inception v3 for Image Classification and MobileNet-SSD for Object Detection. The benchmark determines the device's accuracy and speed when inferring data from each workload.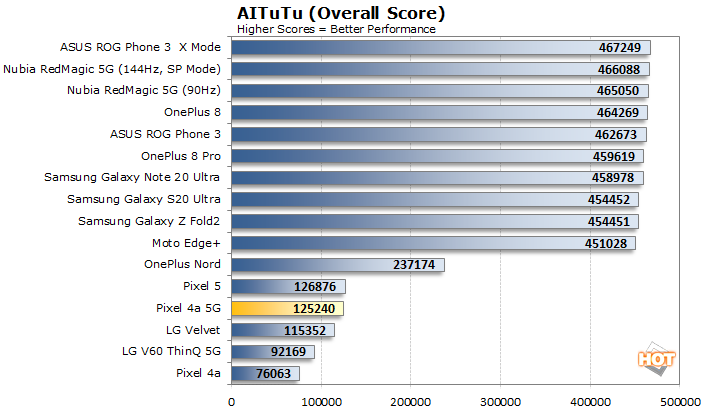 The Pixel 5 and Pixel 4a 5G just barely edge out the LG Velvet here, but offer roughly half of the performance of the OnePlus Nord, which features the same processing platform. Flagship devices with the more powerful
Snapdragon 865-series mobile platform
, however, clearly top the charts here.
3D Graphics Benchmarks: 3DMark And GFX Bench

Pushing The Pixels
Next we're going to see how the Pixel 4a 5G compares to some other devices in GFXBench, which has been one of the standard mobile graphics/gaming performance benchmarks for years. To ensure that display refresh (v-sync) and resolution aren't limiting factors, we're comparing off-screen test results here. GFXBench tests OpenGL ES graphics workloads and we're specifically testing OpenGL ES 2...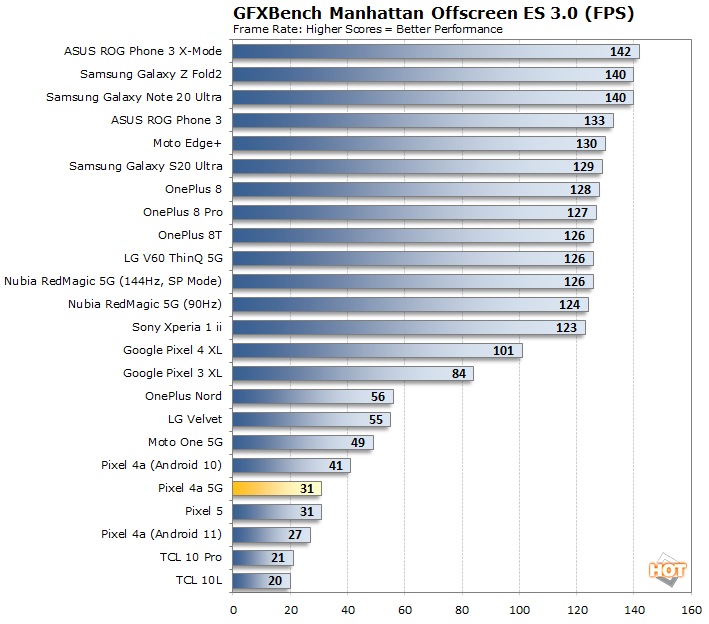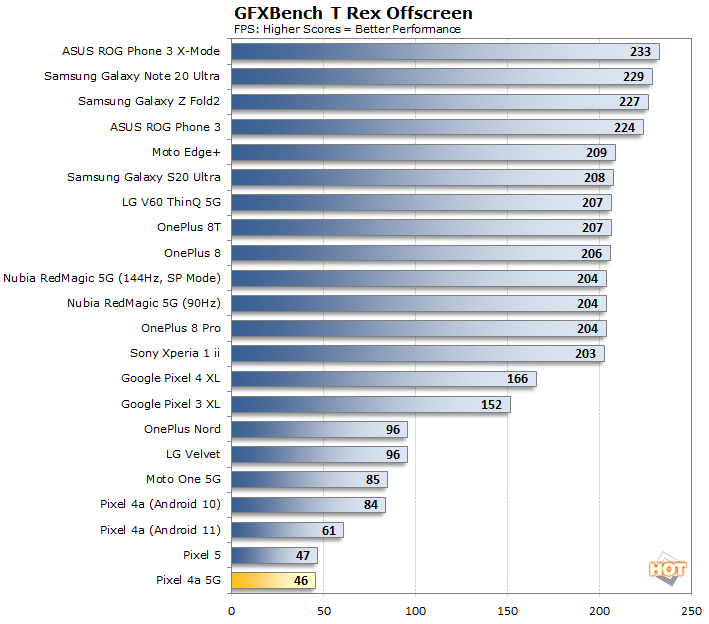 The Pixel 5 and Pixel 4a 5G end up at or near the bottom of the charts here. Once again though, it's worth noting, that a similar platform (Snapdragon 765G) running Android 10 (i.e. the LG Velvet and OnePlus Nord) offered much better graphics performance. We suspect some driver optimization may be necessary to wring maximum performance from the 765G
on Android 11
.
3DMark Sling Shot is a newer benchmark module that's been added to the 3DMark mobile suite. Unlike previous gen 3DMark mobile tests, Sling Shot is a much more advanced OpenGL ES 3.1 and Metal API-based benchmark that employs more advanced rendering techniques, like volumetric lighting, particle illumination, multiple render targets, instanced rendering, uniform buffers and transform feedback.
3DMark Sling Shot Extreme Benchmark

We're running this test in off-screen mode once again to remove display resolution differences from the equation. This lets us compare cross-platform results more reliably...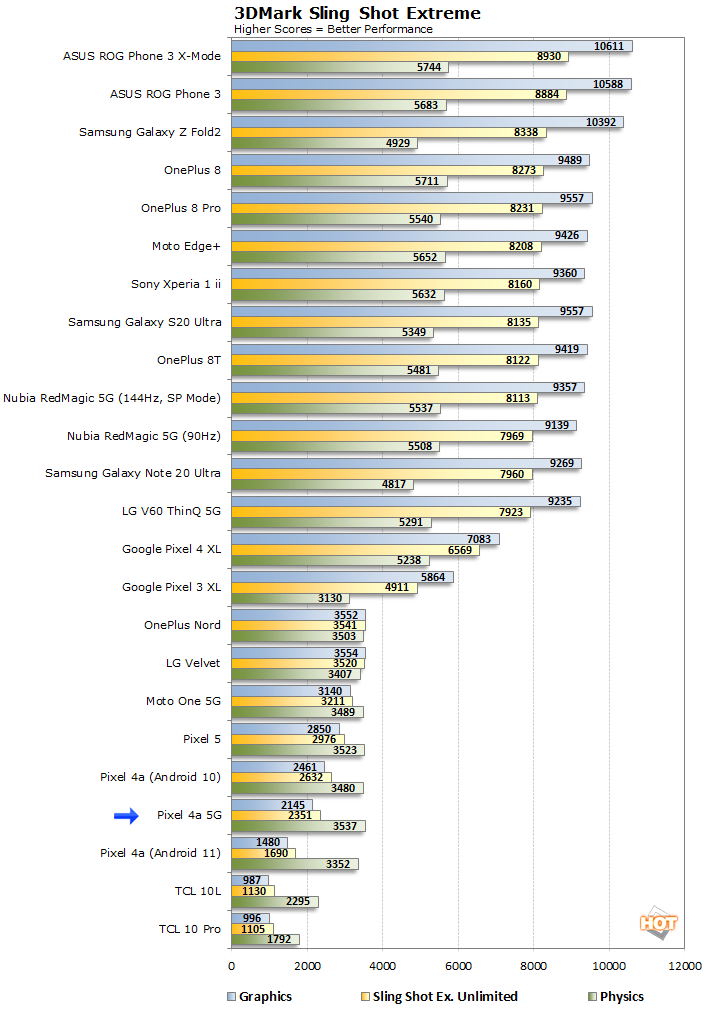 3DMark SlingShot tells essentially the same story as GFX Bench, but we have an added wrinkle for you here (and in the GFX Bench charts above). Notice we ran the original Pixel 4a with both Android 10 and Android 11. The performance decrease that came by way of the OS update caused the previous-gen Pixel 4a to fall behind the newer Pixel 4a 5G. But when running Android 10, the tables turn. Also notice
the Pixel 5
ends up being faster than the 4a 5G, despite the similar the platform. Needless to say, there's quite a few anomalies as it relates to graphics performance with Android 11 at this point in time. We've reached out to Google and Qualcomm to try and get to the bottom of it though, and will update this space as necessary.
Pixel 4a 5G Additional Features and Battery Life
Some additional features of the Pixel 4a 5G include Wi-Fi 5 (802.11ac, with MU-MIMO), Bluetooth 5 (LE), NFC, and A-GPS/GLONASS/Galileo, QZSS and BDS, plus the usual collection of sensors (accelerometer, gyroscope, proximity, ambient light, and compass) and a fingerprint sensor on the back.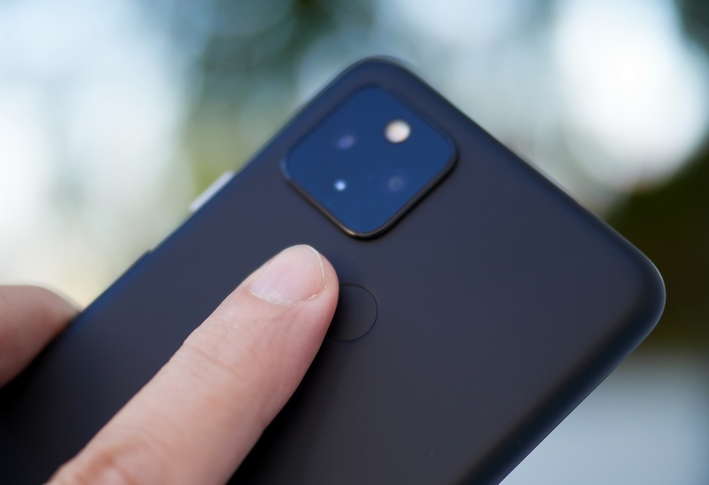 The rear-mounted capacitive fingerprint sensor is surprisingly fast and reliable, and is significantly more accurate and dependable than the in-display fingerprint sensor on the Galaxy Note 10+, which is my current daily driver.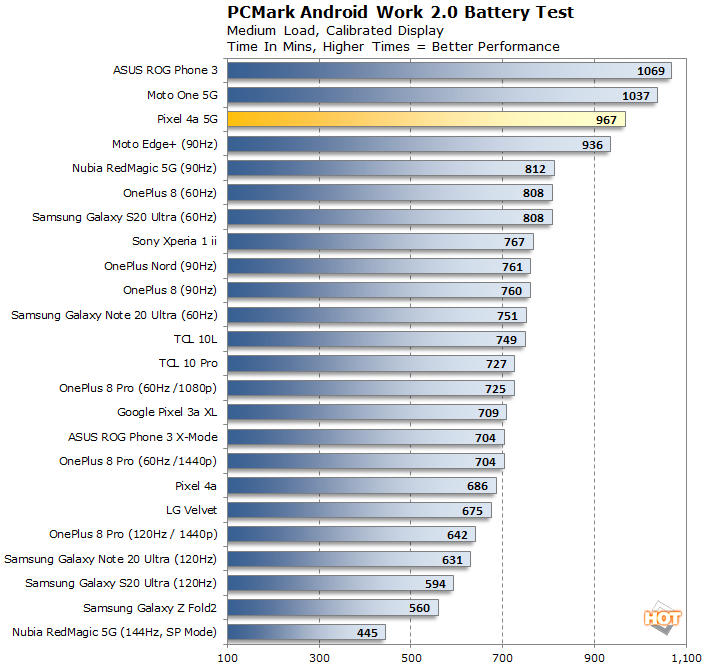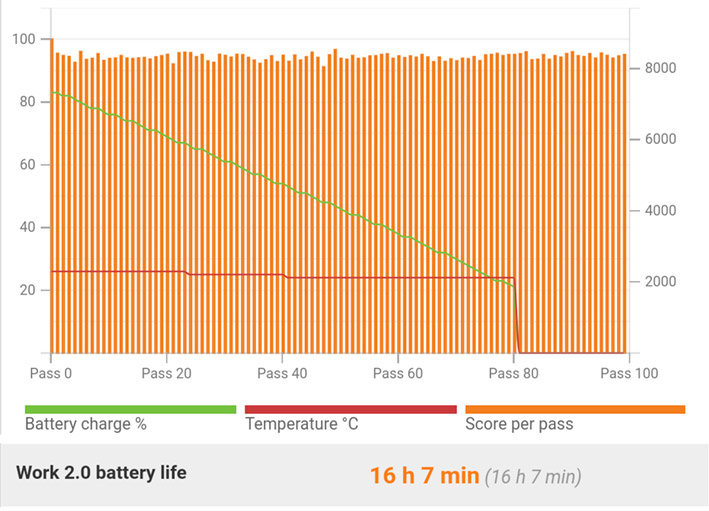 In terms of battery life, the Pixel 4a 5G is excellent. It didn't quite top the charts, but it lasted just a hair over 16 hours in the PCMark Android Work 2.0 test, which was good enough for third place in our chart, just ahead of
the Moto Edge+
. And keep in mind, this test runs constantly, with the screen always lit. For the average user, getting two days of normal use of the Pixel 4a 5G is a definite possibility. Smartphone consumers that crave battery life will not be disappointed with the Pixel 4a 5G.
Related content
Comments