Dell XPS 15 9500 Review: A Case Study In Laptop Excellence
Dell XPS 15 9500: Battery Life And Final Thoughts
Our Battery Life testing is performed using a custom 1080p video loop test we developed here at HotHardware. We conduct the tests with
Windows 10
Quiet Hours / Focus Assist enabled and the display's brightness calibrated as close to 115 lux on our meters as possible. Brightness calibration is vital to ensure a fair comparison with other notebooks in our group, since it greatly affects battery life.
However, every notebook has different brightness ranges, so it is critical to rely on
a light meter
, instead of a Windows brightness setting percentage, to level the playing field on brightness output. The high quality display of the Dell XPS 15 9500 only required about 37 percent brightness level in Windows to achieve ~115 lux.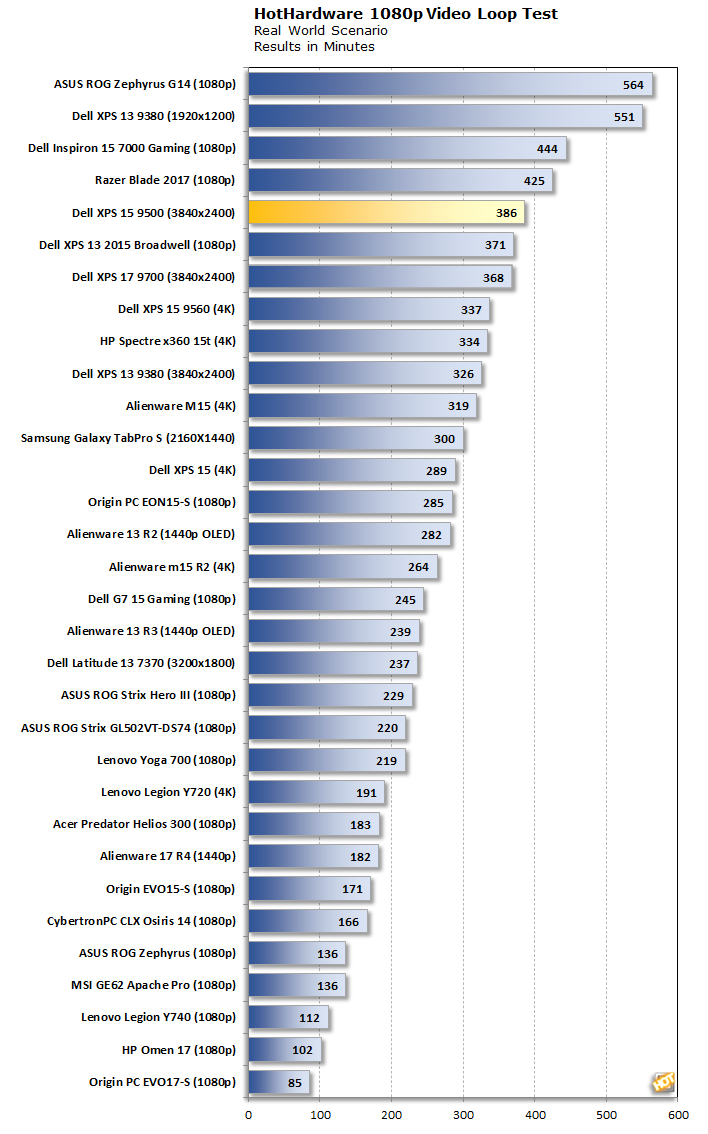 We can't speak to the non-touch XPS 15 with its 56 watt-hour battery, but on touch configurations with a beefier 86 watt-hour battery, run time is excellent. Our test system lasted 386 minutes—nearly six and a half hours—in our video loop battery test, placing the XPS 15 in the upper quadrant of our graph. That is a big improvement over last year's model, which lost consciousness after 289 minutes. When we dropped the resolution to 1920x1080, it lasted 450 minutes—or seven and a half hours—which would put in in the top three. Though keep in mind, the 1920x1080 image is still being scaled up to fill the 4K display. Had the machine been fitted with an actual 1080p panel, battery like would likely be even longer.

Naturally, your mileage will vary depending on how you use the XPS 15 and what level of brightness you prefer. Generally speaking, though, you should be able to squeeze out a full work day of lightweight tasks, like web browsing and basic productivity tasks. On the flip side, if you plan to play games, it would be a good idea to stay close to an outlet.
Dell XPS 15 9500 Cooling And Acoustics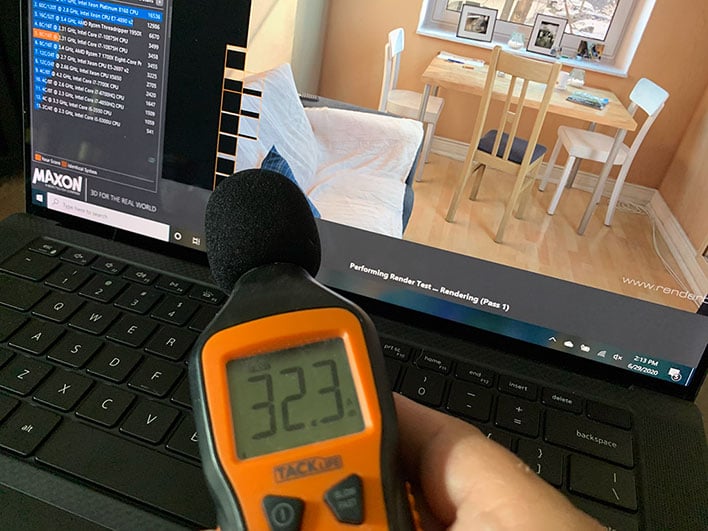 The XPS 15 is a quiet laptop when sitting idle or performing lightweight tasks, like web browsing and knocking around Windows. Naturally, stressing the CPU eventually causes the cooling fans to kick on, but even then, all you hear is a light whir. It was not until we ran Cinebench R20 and 3DMark's Time Spy test simultaneously (i.e., stressed both the CPU and GPU) that the fans spun into high gear. However, the noise level typically stayed between 50-53 decibels—noticeably audible, but well short of sounding obnoxiuos.

Final Thoughts & Conclusion
Conventional wisdom says when you are on top, the only way to go is down. Don't buy into that philosophy.
Dell
certainly did not—the new XPS 15 9500 builds on what is arguably the best 15-inch productivity laptop on the market and kicks things up a notch. Several notches, actually, because there is more to the latest XPS 15 than just faster hardware.
It has that too, of course. As configured, the latest XPS 15 rides into town with Intel's
10th generation Core i7-10875H
processor, which is a muscular 8-core/16-thread processor suited for virtually any task, from the mundane (web surfing, TPS reports) to more demanding jobs, like
gaming
. And while not available at time of this writing, Dell says it plans on offering Intel's Core i9 CPUs for even more horsepower.
On the graphics side, the option to have an
NVIDIA
GeForce GTX 1650 Ti is a welcome one. Granted, this is a lower end Turing chip without any
RTX amenities
, like support for real-time ray tracing. But it gives the XPS 15 a definite boost in graphics performance over Intel's integrated solutions, and can maintain 60 frames per second in a wide assortment of games.
Beyond the core hardware, however, we are impressed with the subtle refinements Dell made to the XPS 15. Wider keys improve the typing experience compared to last year's model, and the stretched out touchpad is simply awesome.The latest XPS 15 also bumps up the screen real estate with narrower bezels, and a 16:10 aspect ratio.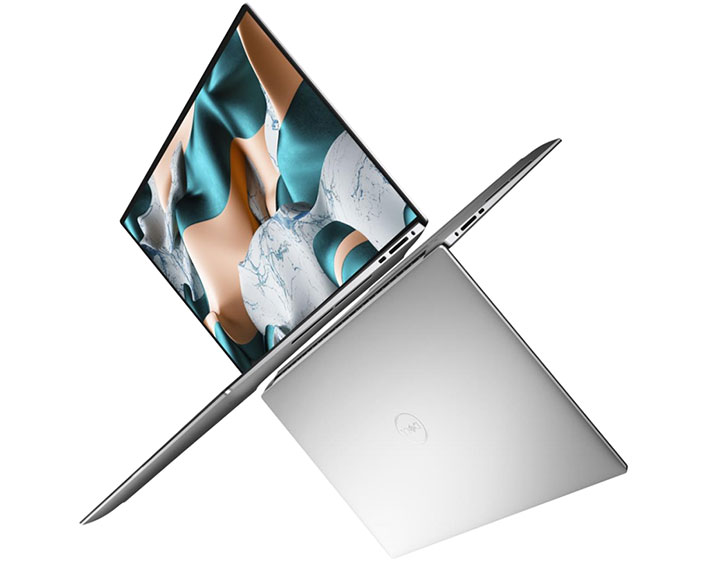 This all comes wrapped in a thinner package that offers appreciably better battery life than last year's version. What more could you ask for? Not much, though there are some things that push this laptop out of perfect territory.
Some people will inevitably bemoan the absence of any USB Type-A ports. Dell thoughtfully includes a USB-C to USB-A dongle with every XPS 15 (and XPS 17), and that is great, though it is not as convenient as having one built into the laptop. We understand the decision, but at the same time, the vast majority of USB devices on the market (new and old) have Type-A connectors.
The other minor gripe is the quality of the 720p webcam. Its performance in low light situations leaves a bit to be desired, though at least it is placed at the top of the display, where the webcam gods intended.
Overall, the new XPS 15 9500 is an excellent laptop with way more hits than misses. The build quality continues to be best in class, it's faster and more fully featured than previous iterations, and is an easy recommendation. It's just not cheap, at least as configured.
Priced at $2,299.99
, all this luxury commands a premium over run-of-the-mill laptops. However, you certainly get what you pay for with the XPS 15 9500, which is a superb laptop experience in nearly every way.
Premium build quality and sturdy design

Thinner than last year's model

Fast CPU and discrete GeForce GTX 1650 Ti option


Wider keys and a ginormous touchpad


Gorgeous 4K display


Excellent battery life

No USB Type-A ports (though a dongle is included)


720p webcam struggles with low light

Expensive (as configured)

Related content