Build A Great Gaming PC With HotHardware's 2020 DIY System Guide
DIY PC Builds: Basic Rigs For Entry-Level And Budget Gamers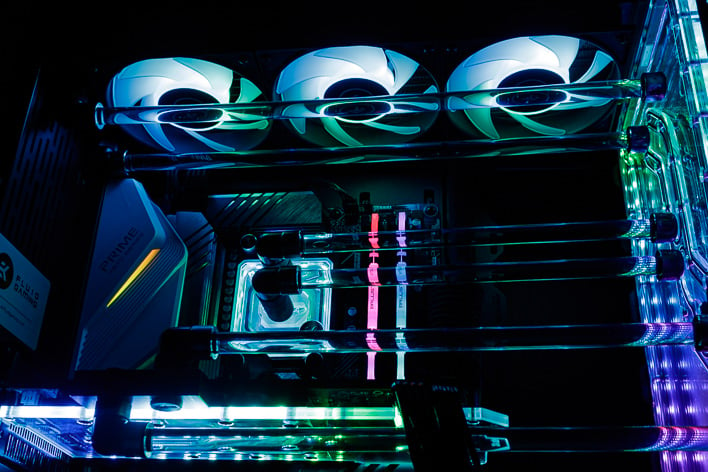 Welcome to HotHardware's PC Component Buyer's Guide, where we help prospective
DIY
system builders pick out just the right collection of components to build the rigs of their dreams -- or at least the rig which makes the best use of your budget. We've picked out the best bang for the buck in processors, graphics cards, storage, and more in an effort to assemble some truly drool-worthy gaming PCs at a variety of price points.
From top to bottom, rest assured that we've done the hard work of balancing price and performance in a way that gets the most performance possible from a given budget. Because budgets tend to be moving targets though, we've also found what we think is the best way to utilize any amount of allocated funds, not just the arbitrary cutoffs that we chose. That means it's time to pull the cushions out of the couch and start feeling around for loose change, because a few extra dollars here and there can occasionally go a long way to boosting performance.
2020 has been a crazy year. Thanks to the COVID-19 pandemic, everybody who possibly can do their jobs from home has been doing just that. And because so many vacation and travel plans have been taken off the table, it seems like demand for everything related to gaming has been going through the roof. The few months of 2020 has been full of hardware releases from all of the major players. NVIDIA, AMD, and Intel have all pushed new hardware out the door, and unfortunately, just about all of it is sold out. However, if you're patient and
follow some strategic steps
, it's still possible to get the hardware of your dreams at reasonable prices without forking over a huge premium to some scalper on eBay.
To recap: AMD and NVIDIA refreshed their high-end GPU lineups. Unfortunately there's nothing new in the sub-$500 price bracket just yet, although rumors have been swirling pretty heavily. Still, both vendors now support hardware-accelerated raytracing in their newest GPUs. First NVIDIA raised the bar with its Ampere-based GeForce RTX 3070, 3080, and 3090 graphics cards. AMD punched back and marked its re-entry to the high-end with Big Navi and
the Radeon RX 6000 series
.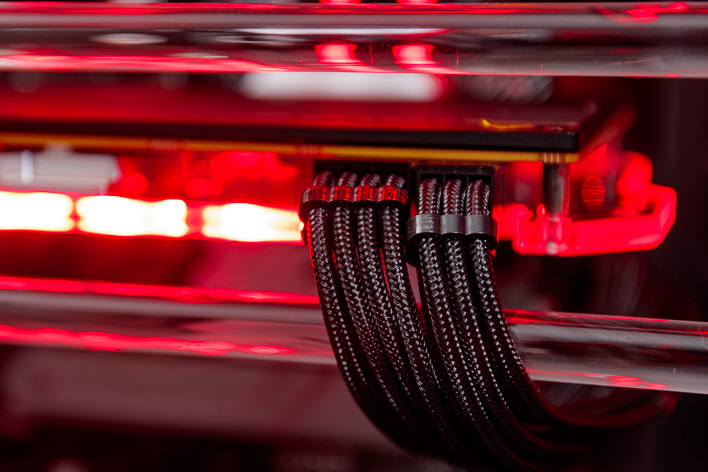 At the same time, the Red Team also introduced its
Zen 3 Ryzen CPUs
: the Ryzen 5 5600X, Ryzen 7 3800X, and Ryzen 9 5900X / 5950X. AMD's CPU performance for single or lightly threaded applications is phenomenal, and the company still ships its CPUs with tons of cores and hardware threads. Last year, Ryzen CPUs were incredible values on top of just being really fast. In 2020, AMD made some big pricing shifts. It's no longer
just
the value champ; it's the overall champ and the company knows it. As a result, CPUs have fewer cores at the same price point as last year, but the overall performance is still improved due to the increased throughput from each core.
Our builds are focused on PCs that the HotHardware editorial staff would build for ourselves. That means we're not going for any bargain basement power supplies or motherboards, since those can be the source of instability and other random weirdness even in new builds. We're also including some alternate hardware choices in case your budget falls in between our pre-determined price points. We call them "stretch goals", which will make the build all the better if there's a little room to stretch the old budget. Maybe the best way to illustrate is to get started, so without further ado, let's take a look at some tasty build options...
The Entry Level Desktop PC - $550
Try as we might, getting this system down to the magical $500 mark required a lot of sacrifices that we weren't willing to make. Still, this system should be an excellent performer in the vast majority of games with the settings turned up and the resolution set to 1080p.
My, how the tables have turned. Instead of AMD, it's now Intel that's the value leader on the low end. The Core i3-10100 is a quad-core CPU with Hyper Threading and 6 MB of L3 cache. Its base clock speed of 3.6 GHz and maximum turbo boost of 4.3 GHz should be plenty fast to keep the graphics card rolling along in just about any game. This CPU does battle with the Ryzen 3 3200G and should win every time thanks to better single-threaded performance and the aforementioned Hyper Threading. The included stock cooler should be plenty to keep the processor's temperatures manageable, too.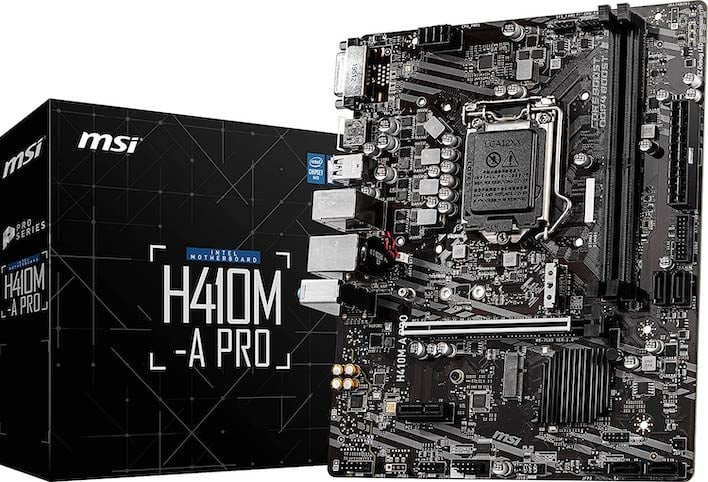 The motherboard we selected is MSI's H410M Pro micro ATX board. This motherboard only has a pair of DDR4 DIMM slots, but unlike the budget build we constructed last year, this system has 16 GB of memory. That means not having extra DIMM slots is a lot less important. There's also an M.2 slot for a speedy NVMe SSD down the road, and onboard Gigabit Ethernet and audio. Speaking of memory, we selected TEAMGROUP's T-Force Vulcan Z DDR4-3000 kit. For storage, we picked Kingston's A400 480 GB SATA SSD, which is one of the larger cheap SSDs around. It's not a ton of space for all the games in your Steam collection, but it'll hold what you're actively playing. Our alternatives have a bigger option if the budget allows.
Our selected graphics card is ASRock's Challenger D edition of the Radeon RX 5500 XT with 8 GB of VRAM. As
we saw in our review
, the Radeon RX 5500 XT is a pretty worthy contender for 1080p graphics cards and had no problem pushing past 60 fps in our test suite. This ASRock model is factory overclocked and has a pretty beefy cooler to keep the littlest Navi nice and comfortable under load. This card is a far sight faster than the GeForce GTX 1650 Super that competes with it, and that NVIDIA GPU only ever ships with 4 GB of memory, a definite no-no in 2020.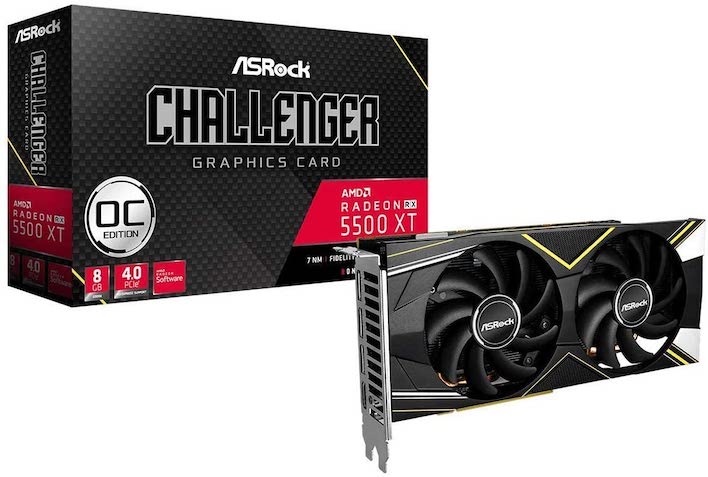 The case and power supply are a strong pairing with plenty of power and ventilation. Cooler Master's MasterBox Q300L is a stout micro ATX case for not a lot of money. I have one of these housing my HTPC and it's far more sturdy than its asking price implies. The magnetic filters do a good job of catching dust before it makes its way into the system, too. Meanwhile, EVGA's 500BR is a 500 Watt 80-Plus Bronze certified power supply with more than enough juice to keep the Core i3-10300 and Radeon RX 5500 XT happy. It's also plenty for the graphics card in our stretch goals, too.
Speaking of which, let's take a look at the stretch goals if your budget allows a hundred or so extra dollars.
Budget Gamer Stretch Goals
The Core i5-10400 is one and a half Core i3s. Two extra cores while retaining hyper threading makes this CPU a budget beast for just $65 or so more than the Core i3-10100. There are faster Core i3 CPUs in the 10th-gen family, but we'd rather get the extra cores instead. It still ships with Intel's stock cooler, and there's no reason to get anything beefier than that. Like the Core i3 before it, the Core i5-10400 is multiplier locked, so serious overclocking isn't a consideration. The H410 chipset doesn't support that, anyway, and so there's no reason for a bigger cooler.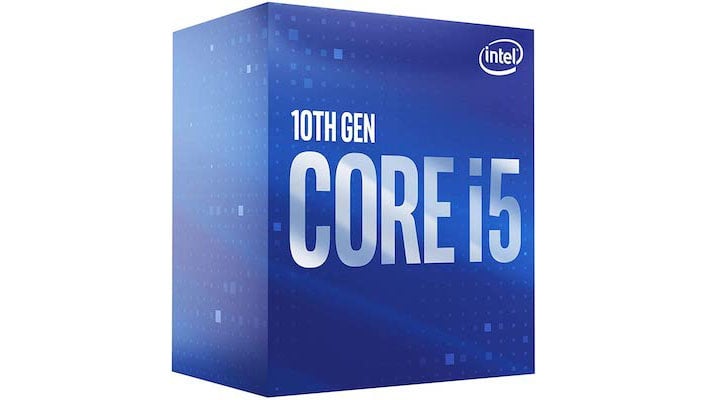 If you really need to kick up the frame rates, especially if you've got a 1080p monitor with a higher refresh rate or a standard 60 Hz 1440p display, the Radeon RX 5600 XT THICC II Pro from XFX fits the bill. This graphics card uses a trimmed-down version of the Navi 10 GPU in the RX 5700 family with a 192-bit memory bus and 6 GB of GDDR6. While the amount of VRAM is less than the 5500 XT, we don't think it's a big deal at 1080p, and the extra rendering resources will push the frame rates much higher. This GPU was a
top-notch 1080p solution
earlier this year, and it remains the case today.
Last but not least is WD's Blue SN550 1 TB M.2 SSD. If the 480 GB drive from Kingston just isn't big enough, stepping up to a 1 TB drive is the next step. Despite being found in an M.2 2280 gum stick, this is the cheapest 1 TB SSD we can find from a well-known, reputable brand. That's pretty great value if you can swing it, as it'll not only hold more games or apps, it should also launch all of them a bit faster than the SATA drive.
The Budget Gamer - $850
Stepping up from an entry-level system, the Budget Gamer takes the very few corners we cut in the Entry Level system and rectifies them. Everything here is just a little bigger, faster, and just a touch more flashy. Again, this system will perform its best at 1080p, with the idea that it'll push frame rates well north of 60 fps. A FreeSync-compatible high refresh display is certainly on order as a complement to this rig.
To start off, everything we wish we could have fit in the Entry Level system is here. That means the Core i5-10400 with its six cores and 12 hardware threads. Compared to the Core i3 in the Entry Level build, the Core i5 has twice the L3 cache, 12 MB up from the previous 6 MB. The base clock is actually a bit lower at 2.9 GHz, but the maximum turbo clock of 4.3 GHz is unchanged from the cheaper CPU. That means single-threaded performance will likely be about the same, but multi-threaded performance will see a major kick from the extra CPU cores.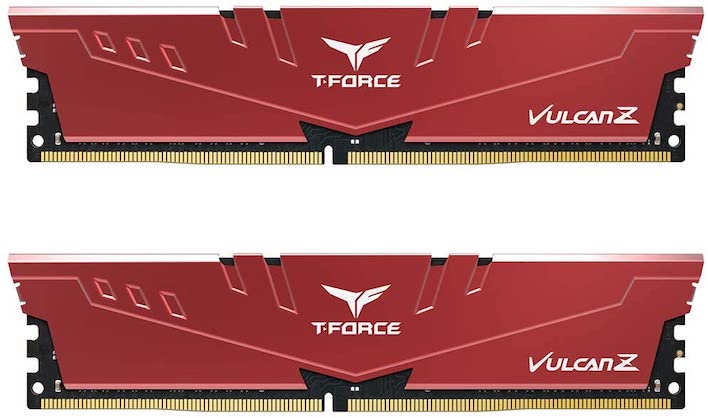 Our selected motherboard is a huge step up from before. The ASUS Prime H470-PLUS/CSM has multiple M.2 slots, USB 3.1 gen 2 Type-C ports, and addressable RGB lighting. The board is attractive without being overly bling-y, too. For memory, we brought over the TEAMGROUP T-Force Vulcan Z DDR4-3000 kit from the Entry Level build, which should be both plenty of RAM and fast enough to not be a bottleneck.
XFX's Radeon RX 5600 XT Thicc II Pro is a big step up from the RX 5500 XT. As we mentioned before, it uses the same Navi 10 GPU as the Radeon RX 5700 and 5700 XT, just trimmed back some on the compute units and other resources. The memory bus is 192-bits wide with 14 GT/s GDDR6 VRAM and that big, beautiful cooler that still only takes up a pair of PCIe slots. In our review, the RX 5600 XT could handle every game in our test suite right at 60 fps at 1440p, and up over 80 fps, with some games pushing much higher, at 1080p. The only downside is that there's no DirectX Raytracing on hand. We'd have liked a GeForce RTX 2060 as an alternate or a 2060 SUPER as a step up, but supplies of both have completely dried up.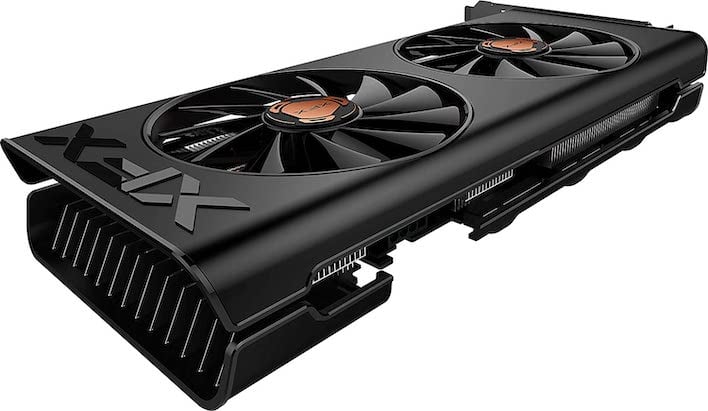 For storage, we brought forward the WD Blue SN550 M.2 SSD from our previous stretch goals. This should be enough storage to keep a decently large number of games installed, and speedy enough to load them quickly. This is the only drive in this class that peeks its head under the $100 mark, which means it represents pretty great value.
The case and power supply is once again potent enough to push all of this hardware to its potential without breaking the bank. NZXT's H510 is a handsome, roomy budget ATX midtower with some nice trimmings. For example, there's a USB 3 Type-C connector in addition to the Type-A connector mounted on the top front. There's a 120-millimeter exhaust fan and room for CPU coolers up to 165 millimeters in height. The power supply is the epitome of "don't mess with success." EVGA's 500BR is back from the Entry Level build, and this 500 W 80-Plus Bronze unit is still carrying plenty of power for all the components inside.
Budget Gamer Stretch Goals
Our stretch goals cover a wide variety of components. Some of them are going to be difficult to find, since the high-end components are in such demand. Such is the case with AMD's Ryzen 5 5600X processor. Its six cores and 12 hardware threads have the fastest single-threaded performance of any desktop CPU today. It's definitely the best $300 CPU around right now. To go with that you'll need a Socket AM4 motherboard with a 500-series chipset, and one of the better midrange ones is ASUS's Prime B550-Plus. This has AMD's midrange B550 chipset with a pair of PCIe 4.0 M.2 slots, lots of PCI Express connectivity, onboard audio and Gigabit Ethernet, and ASUS's excellent fan control software.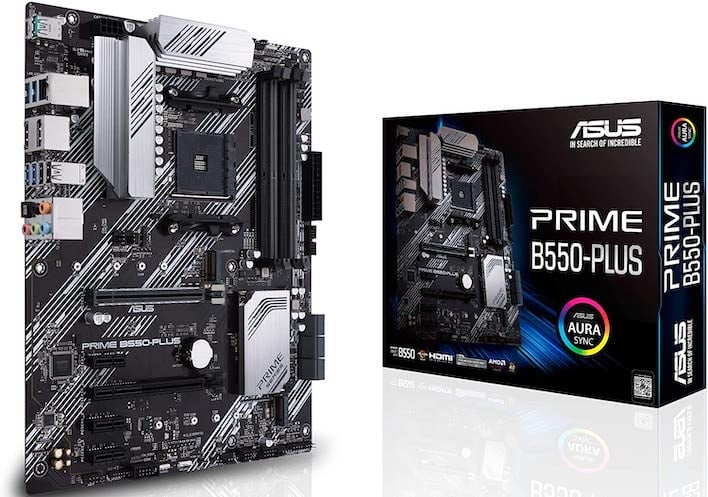 A couple of step-up options you'll see on the next page come from our more expensive builds. If you've got a little extra coin for them, they'll improve performance for sure. Gigabyte's AORUS NVMe Gen4 M.2 SSD is the cheapest PCIe 4.0 drive around today, and its very high bandwidth will help get game levels load quicker and the system to boot in less time. Meanwhile, MSI's Radeon RX 5700 XT Mech OC is one of the least-expensive Navi 10 XT cards around. It'll handle any game you want at 1440p and even allow dabbling in 4K gaming with lesser details.
Next up let's take a peek at some bigger, badder builds...
Related content