Build A Great Gaming PC With HotHardware's 2020 DIY System Guide
Unbridled DIY Desktop PC Build Excess In The High-End, And Peripherals Suggestions Too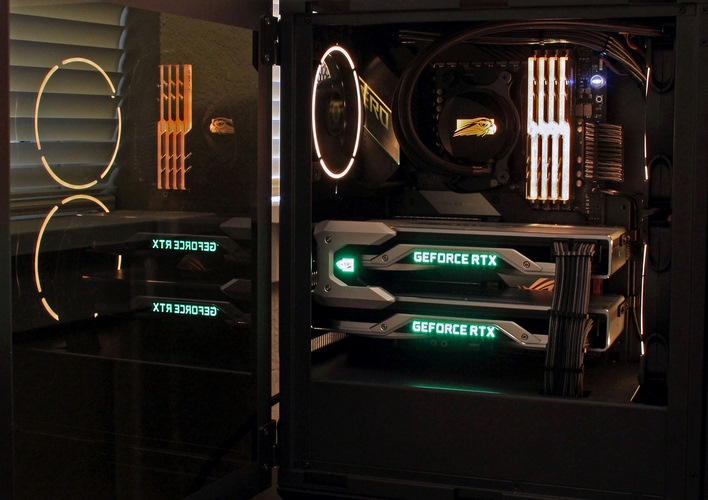 This is it: the big one. We're going for the beefiest PC builds we can muster, but we're still not wasting money and choosing parts wisely. Everything here is designed to get the most horsepower for the dollar, but the budgets are pretty high.
The Gaming PC Big One: $2600 to $4000
| | | |
| --- | --- | --- |
| Slot | Product Name | Amazon Price |
| CPU | Ryzen 9 5900X | 549.99 |
| Motherboard | ASUS ROG STRIX X570-F Gaming | 299.99 |
| Liquid Cooling | Cooler Master MasterLiquid ML240R | 114.99 |
| Memory | 32 GB Corsair Vengeance RGB Pro DDR4-3600 | 154.99 |
| Graphics Card | ASUS TUF Gaming NVIDIA GeForce RTX 3080 | 759.99 |
| Storage | Gigabyte AORUS NVMe Gen4 M.2 1 TB SSD | 199.99 |
| Storage 2 | Seagate Iron Wolf 8 TB 7200 RPM w/ 256MB cache | 197.00 |
| Case | Phanteks Enthoo Pro 2 Tempered Glass | 128.79 |
| Power Supply | Corsair RM850x 850W Power Supply | 219.95 |
| Total | (Without tax or shipping) | $2,586.68 |
You might have noticed we didn't just pick the biggest of everything and call it good. Instead, we've started with an almost tippy-top build and we'll push it into full-blown excess with the alternates. Nothing personifies that goal better than the
Ryzen 9 5900X
. AMD's second-fastest desktop CPU has 12 cores and 24 hardware threads with all that Zen 3 goodness that we found in our review of both it and its bigger sibling, the 5950X, with a top speed of 4.8 GHz. We also carried over our liquid cooler from the last set of alternates, the Cooler Master ML240R. It's still a great cooler and should have no problems with this CPU.
The motherboard is from ASUS's ROG STRIX flagship lineup of motherboards. The
ROG STRIX X570-F Gaming
has all of the benefits of AMD's X570 chipset that we covered before, and pairs it with an outstanding power delivery system. There's a 12+4 stage power delivery system with plenty of cooling which should unlock all the potential, whether relying on AMD's Precision Boost Overdrive or manually tuning clock speeds. There's also 2.5 Gigabit Ethernet, 802.11ax Wi-Fi, and SupremeFX audio with DTS Sound Unbound certification. There's also dual M.2 slots and USB 3.2 Gen 2 external connectivity. In short, there's no shortage of capabilities on display.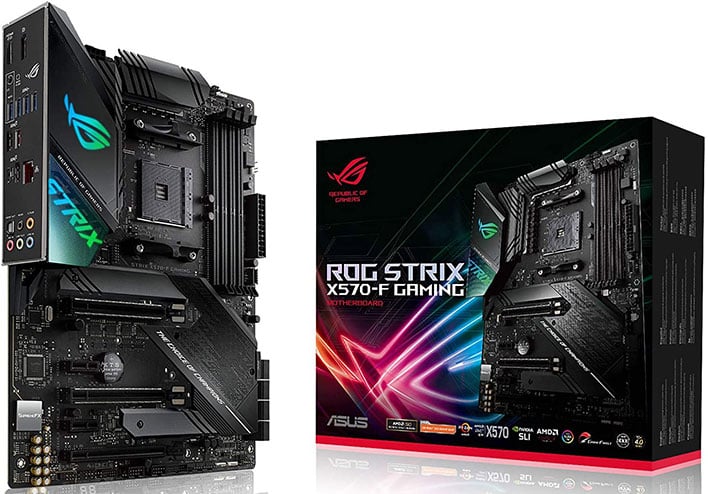 For memory, we went with twice as much capacity as our previous builds in Corsair's Vengeance RGB Pro DDR4-3600 memory. This 2 x 16 GB kit found its way into one of our own testbeds, and it's been nothing short of fantastic. While games rarely need more than the 16 GB we specced our other systems with, the Ryzen 9 5900X is a mutli-tasking monster. It only makes sense to add more capacity rather than hamstring serious work the CPU is capable of doing. On the storage front, we brought back the AORUS NVMe Gen4 SSD and Seagate's Iron Wolf hard drive, which is still more than capable.
When it comes to graphics cards, we could spend anywhere from $649 for the Radeon RX 6800 XT to $1,499 for the GeForce RTX 3090. Both of those are fine options, but we landed in the middle with the
GeForce RTX 3080
10 GB. ASUS TUF Gaming NVIDIA GeForce RTX 3080 has three big fans to pull heat away from the GPU and keep the system cool. If you want to spend more (much more!) on a graphics card, hang tight.
Our case and power supply are serious business. Corsair's RM850x power supply is a fully-modular 850 W 80-Plus Gold unit. It's efficient and it delivers plenty of power for the most awe-inspiring systems, so it's a great fit for this build. Meanwhile, Phanteks Enthoo Pro 2 has an open-air front panel design and enough space to swallow a whole bunch of fans. It's also got a cage for up to four hard 3.5" hard drives and a hybrid space for either four front cooling fans or four 2.5" drives while keeping a pair of fans. In short, it has all the air movement and expandability options we want in a high-end case and a handsome tempered glass window, so we can admire our handiwork.
The Big One: Alternates and Stretch goals
| | | |
| --- | --- | --- |
| Slot | Product Name | Amazon Price |
| Graphics Card | EVGA GeForce RTX 3090 FTW3 24 GB (various) | 1,499.99 |
| CPU | Ryzen 9 5950X | 799.00 |
| Graphics Card | Sapphire Radeon RX 6800 XT (various) | 649.99 |
When it comes to a high-end PC build like this, there's just not much we can do for alternates. However, we can stretch to the highest points of excess with any funds left over. That's why NVIDIA's BFGPU, the
GeForce RTX 3090
is down here. The single fastest graphics card on the planet has 24 GB of GDDR6X VRAM and more raytracing hardware than anything else around. At least, that'll be true until the Radeon RX 6900 XT starts shipping sometime in December, but we'll wait for the review before crowning a new champion, if that even proves to be the case.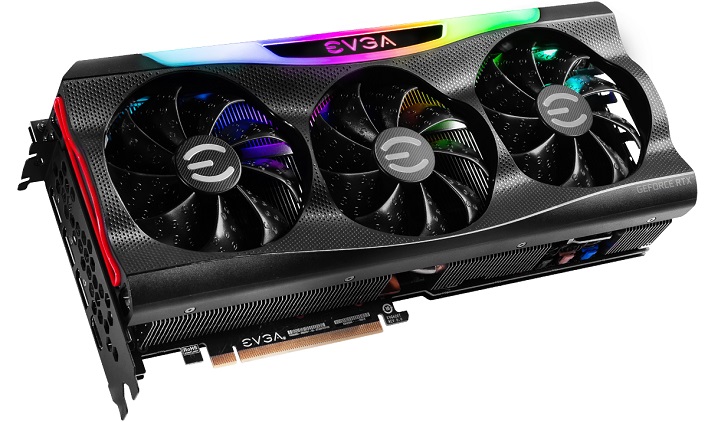 Meanwhile, the AMD camp provides us with the
Radeon RX 6800 XT
, which is also an excellent graphics card and in some games it trades blows with the RTX 3080. It's got 16 GB of GDDR6 VRAM, which might come in handy for games that thirst for 4K gaming, too. Lastly, we have the
Ryzen 9 5950X
. This is the single-fastest consumer grade processor on the planet currently. It's got a pair of fully-configured Zen 3 chiplets that add up to 16 cores, 32 threads, along with 64 MB of L3 cache and can reach boost speeds up to 4.9 GHz.
DIY Performance PC Build Accessories
How we interface with a desktop PC is a very personal decision, but if you don't know where to start, we can help. This includes keyboards, mice, monitors, and headsets. There are tons of options out there and we can't cover them all, but here are a few in a variety of price points. By the way, in 2019, there's no excuse for using a cheesy rubber membrane keyboard, since mechanical models are hitting the $35 range. We're not going to go quite that low, however, since a good keyboard or mouse can survive multiple builds. Treat yourself right, we say.
Our picks are loosely grouped into "good, better, and best", but there's so much out there that this just scratches the surface of what's available.
Slot
Product Name
Amazon Price
Keyboard
Logitech K840 Mechanical Keyboard with Romer G
59.99
Keyboard
Cooler Master CK550 with Cherry MX Brown
89.99
Keyboard
Corsair Strafe RGB Mk.2 with Cherry MX Red
124.99
Mouse
Razer DeathAdder v2
49.99
Mouse
Corsair M65 RGB Elite
39.99
Mouse
Logitech G703 Lightspeed Wireless
59.99
Headset
Logitech G332 SE Stereo Gaming Headset
69.99
Headset
Corsair Void Elite RGB Wireless virtual 7.1 headset
143.61
Basic Desktop Monitor
BenQ GW2480 24" 1080p IPS 60 Hz monitor
119.99
High Refresh Rate Monitor

ASUS TUF Gaming VG278QR 1080p 165 Hz 27"

249.99
1440p Gaming Monitor
1440p Gaming Monitor

Gigabyte G27Q - 1440p, 1500R curved, 165 Hz VA Display
ASUS TUF Gaming VG27WQ1B 27" curved, 165Hz HDR10

319.99
329.99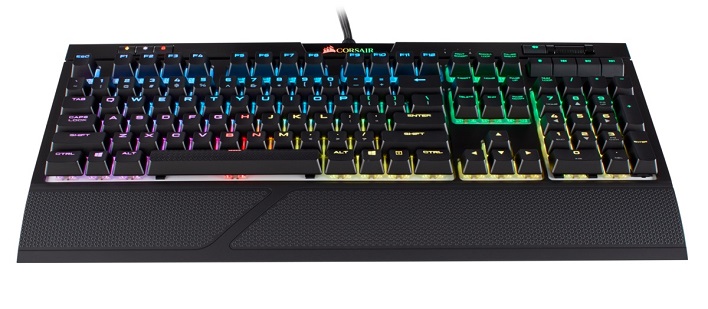 There's no shortage of mechanical keyboards on the market at a variety of prices. To start with, we selected
Logitech's K840
mechanical keyboard with Logtech's own Romer G switches. These keys have a very light, linear feel and are fairly silent. For those who prefer to stick with tried and true Cherry MX switches, we have a couple of options. If you prefer Cherry MX switches, we have two options.
Cooler Master's CK550
is a no-frills backlit keyboard with a very compact footprint, perfect for those who just want to use a keyboard.
Corsair's Strafe RGB Mk.2
has a few extra bells and whistles, including a volume roller and on-device lighting management. We loved the both the Strafe and the similarly-endowed K70 when we reviewed them, and still feel strongly about these boards today.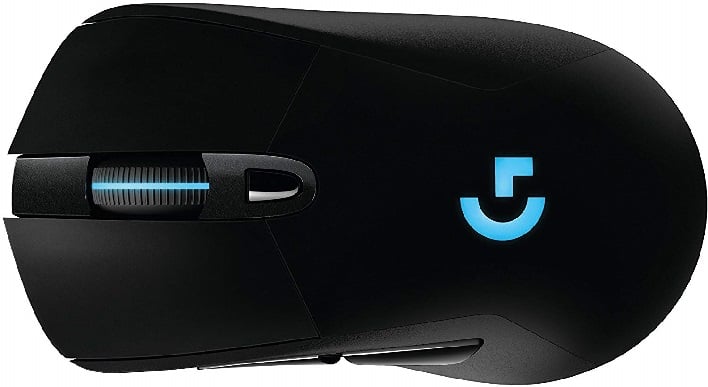 Gaming mice are just about everywhere from a huge variety of manufacturers. Several options continue to have popularity with gamers, though.
Razer's DeathAdder Elite
is an incredibly well-known mouse with a very attractive price.
Corsair's M65 RGB Elite
has additional features for its higher price tag, including a very handy sniper button that puts the mouse into a temporary low DPI mode for fine-tuned accuracy. For those who enjoy wireless freedom, Logitech's Lightspeed series, including the
G703 Lightspeed
limits input latency and extending battery life.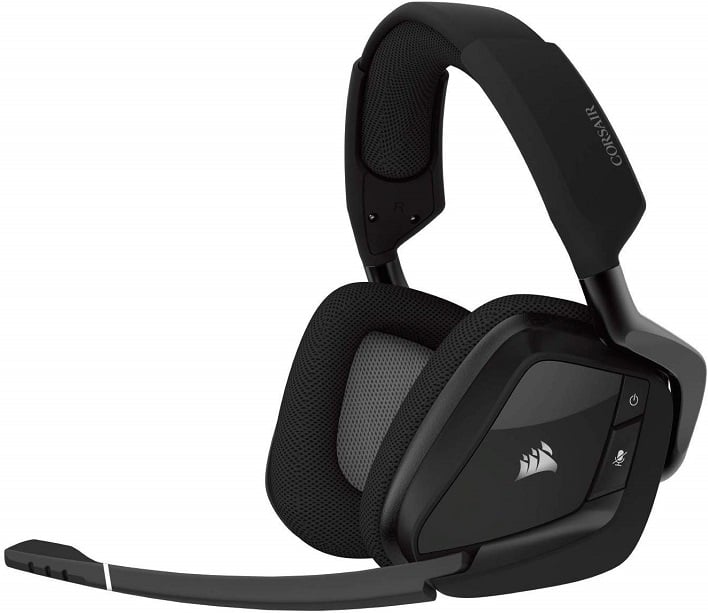 We'd originally wanted to pick out a mix of wireless and wired headsets, and
Corsair's VOID Elite RGB Wireless
virtual 7.1 headset is more one of our favorite untethered options. I have the USB version of the Corsair Void RGB Pro headset on my desk and use it all the time. It sounds great and has stood up to the test of time. If you don't want to spend that much, though,
Logitech's G332 SE
has a pair of 1/8" jacks for the standard front-panel jacks found on most PC cases. This uses the PC's built-in audio rather than its own codec, though, so make sure the PC is up to the task.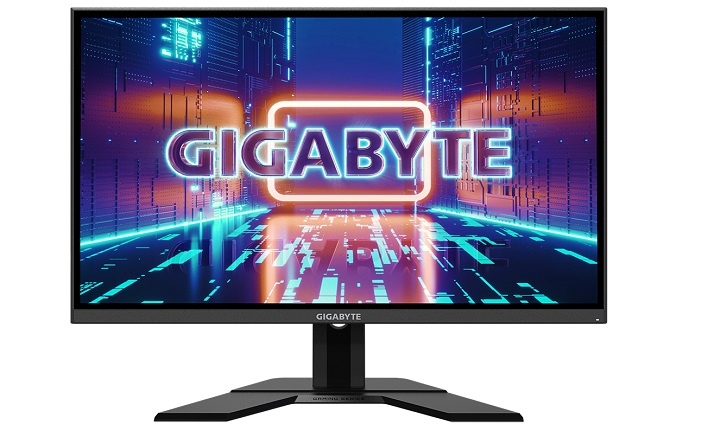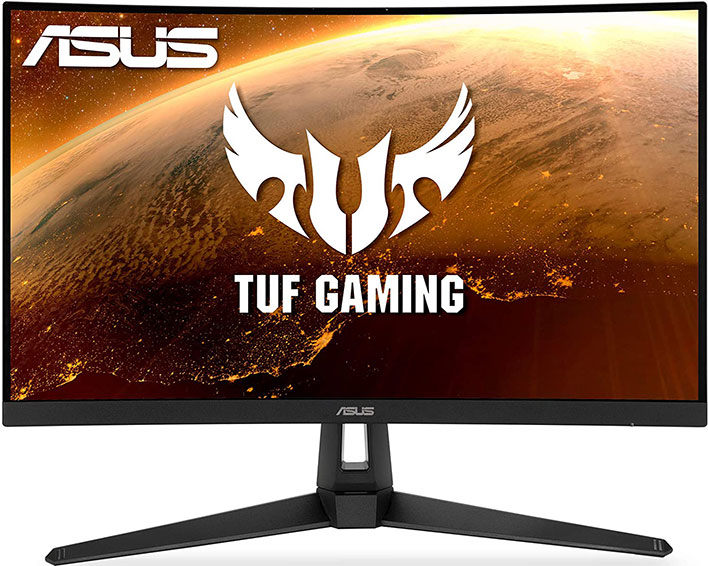 Our entry level monitor,
BenQ's GW2480
, is a basic 1080p display with an IPS panel with a very affordable $119 price of entry, is a fine example of many monitors in this range. To step up to a higher refresh rate, we selected ASUS's TUF Gaming VG278QR gaming monitor, which retains the 1080p resolution on a bigger 27" panel great for sitting back and play games, and the 165 Hz refresh rate with FreeSync and G-Sync compatibility suits just about any build in this guide. If you need more pixels, there's a wide variety of curved 27" VA high-refresh panels, and we picked Gigabyte's G27Q. This model has the same 165Hz refresh rate of the ASUS, but bumps the resolution up to 2560x1440, making it a perfect match for a GeForce RTX 30 series or Radeon RX 6000 series card. If you want to stay in ASUS' camp for a 1440p, high refresh HDR10 display, the
ASUS TUF Gaming VG27Q1B
curved 27-inch panel is also an excellent, highly rated option.
DIY Gaming PC Build Guide Conclusions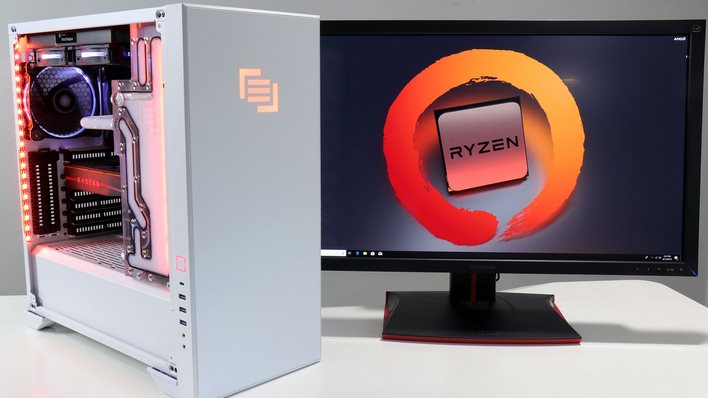 2020 has been full of challenges, and the year looks like it's going to close out with PC gaming components in incredibly high demand. Still, patient buyers should be able to get their digits on the components they desire with a little patience, and some handy tips that we've outlined previously. Demand out-stripping supply might last into sometime in 2021, but component OEMs are working hard to keep up until then.
The second half of the year has been full of exciting technology releases, which means it's an excellent time to build a new PC. It's not likely that any of our high-end builds here will be surpassed in terms of price / performance ratio for a while. We hope you enjoyed this guide, and invite you to share your own build ideas, tips and any deals you find in the comments. Happy building!
Related content
Comments