Build A Great Gaming PC With HotHardware's 2020 DIY System Guide
Great DIY Gaming PC Build Component Selections For $1300 to $2000 Budgets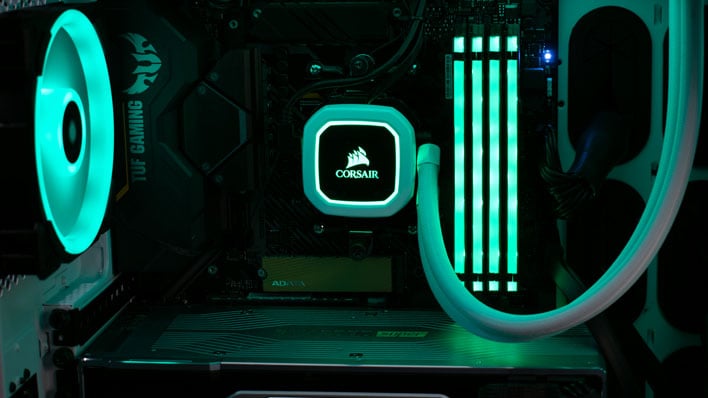 My PC has many of the parts in this guide, including Corsair's H100i and an ASUS TUF Gaming motherboard
Getting the most performance for your dollar is a fun thought exercise and a great way to go about almost any purchase. If you have a more to spend, or even if you don't but love to daydream a bit, this next list is full of more serious gaming horsepower for bigger budgets that are still focused on value.
The DIY PC Build Sweet Spot - $1,400
Our sweet spot hits a great point on the performance to price curve, getting the most performance possible without giving into excess. That starts with AMD's amazing Ryzen 5 5600X processor. This Zen 3-based CPU sports AMD newest CPU core architecture for single and multithreaded dominance. It takes six cores and 12 hardware threads and rips through workloads for what we think should be the perfect combination of performance and price in a gaming rig. The $300 asking price might be a bit higher than last year's Ryzen 5 3600X, but the per-thread execution prowess makes up for it. The included Wraith Stealth cooler adds to the value, too, since we don't have to splurge on an aftermarket cooler.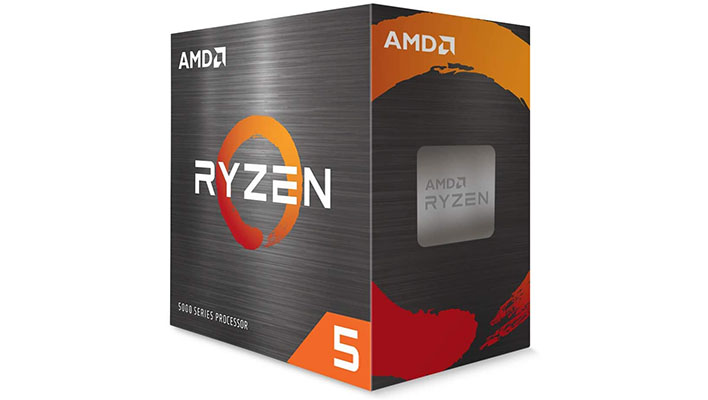 We matched the Ryzen 5 5600X with ASUS's TUF Gaming B550-Plus. This motherboard has plenty of features, including a USB 3.2 Type-C connector on the back, ASUS's SupremeFX audio based on Realtek's S1220A codec, and dual M.2 slots—one of which has four lanes of PCIe 4.0 connectivity. ASUS gave it an 8+2 VRM layout which should allow for some overclocking, and definitely won't hold the processor back when it comes to boost clocks. Like most higher-end
X570
motherboards, the TUF Gaming B550-Plus has passive cooling on its chipset, too. I have the X570 version of this board in my own system and it's been a champ for a year now.
For memory we kicked things up a notch to
GSkill's Ripjaws V DDR4-3600 memory
. This kit represents one of the best values in PC memory, as going for a faster kit commands a big premium while anything slower typically doesn't net much savings. GSkill equipped it with some handsome heat spreaders that don't draw too much attention but should still keep heat wicked away from the DRAM chips. On the storage front, we paired Sabrent's Rocket Q 1 TB NVMe PCIe SSD with a Seagate IronWolf 4 TB as mass storage drive. The way these things are priced so closely together, one could opt instead for dual SSDs for 2 TB of faster flash storage if that's all the space that's required, too. Just don't opt for dual spinning hard drives, because that'll have an appreciable impact on boot and application load times, among other high throughput requirements.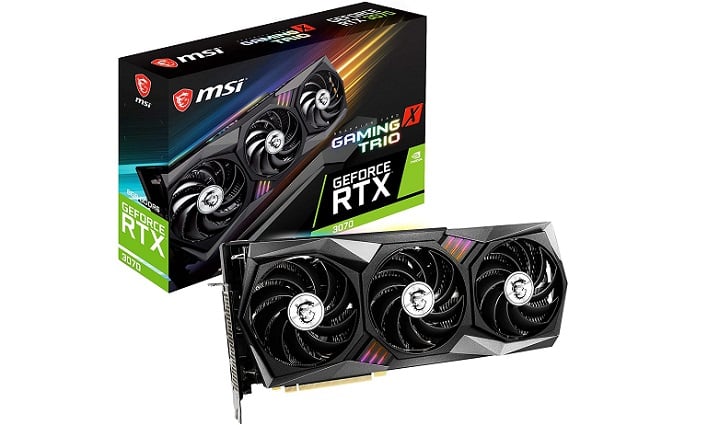 NVIDIA's
GeForce RTX 3070
is just too good and too tempting to leave out of even a mid-priced gaming PC build. This card features roughly the same performance as the Green Team's previous top-end GeForce RTX 2080 Ti for less than half the price. MSI's Gaming Trio X doesn't sport a big price premium over base models, assuming it's available, and we were able to just
barely
squeeze it into this build. We think it's absolutely worth making sacrifices elsewhere if you need to, especially for those with 1440p displays. This is a great sweet spot when it comes to DirectX Raytracing performance, too.
The case we picked is Fractal Designs Meshify C, which favors an open air flow over tempered glass, but that means everything inside should have plenty of fresh, cool air to keep heat at bay. There is a tempered glass window on the side, however, so builders can admire their handiwork. On the other hand, builders that want to save a few bucks could opt for a windowless version, too. There's room for a pair of 3.5" or 2.5" drives and it can accommodate graphics cards up to 13" long. The PSU shroud will make sure that our selected
EVGA
600 GD 80-Plus Gold power supply and cabling stays out of view, too. Speaking of which EVGA's PSU boasts up to 90% efficiency, and while it doesn't have modular cabling, we don't see much need when it can be tucked away behind a shroud. Power supply prices have been higher than normal all year long, so we'd personally rather sacrifice modularity than quality to fit our budget.
DIY PC Build Sweet Spot Alternatives and Stretch Goals
Our Sweet Spot makes room for an Intel alternative, if that's what you'd prefer. The Ryzen 5 5600K is the fan favorite right now, but Intel's Core i5-10600K is actually available. This processor has the same six cores and 12 threads via Hyper Threading that the Ryzen does, but it's based on Intel's Comet Lake 14-nanometer architecture. It doesn't come with its own heat sink, so we relied on Cooler Master's
faithful Hyper 12 cooler
. This 120-millimeter heat sink has a massive fin array and has been around forever, mostly because it does a great job at a low price. In fact, this wouldn't be a bad upgrade for a Ryzen 5 5600X, either. To go with the Intel CPU is a Z490 version of ASUS's TUF Gaming lineup, which includes Wi-Fi 6, as well as many the features of its AMD counterpart, except for PCIe 4. We went with the Z490 chipset so that builders can overclock a bit more robustly, if they're so inclined.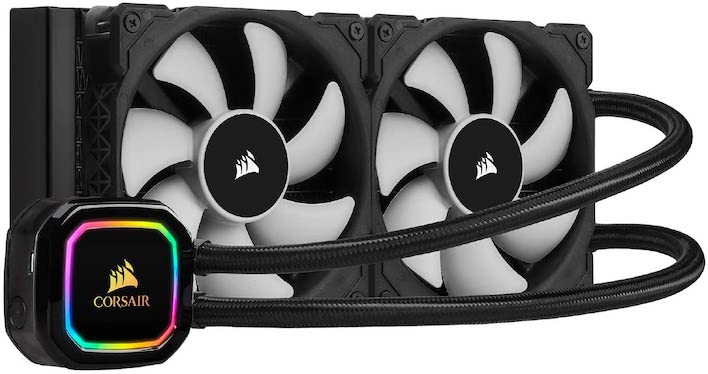 Folks who are inclined to overclock might also opt for a bigger closed-loop liquid cooler. Corsair's
H100i RGB Platinum RGB
is a great option for a bit more money, as we found in our review. However, the H100i Pro delivers the same performance, since it merely trims back on the full-RGB fans and extra lighting controller to save around $50. This 240-millimeter radiator with liquid cooling has a pair of 120-millimeter Corsair fans will do an excellent job of keeping power-hungry CPUs satisfied. There's plenty of RGB lighting on display in the block, which can be fun in a windowed case, or turned off entirely if preferred.
Lastly, ADATA XPG SX8200 Pro 1TB 3D NAND NVMe Gen3x4 PCIe M.2 2280 Solid State Drive is on of the least-expensive PCIe 3 SSD around, and it's pretty darned speedy. Better yet, at just $99 currently, it's more cost-competitive than premium PCIe 3.0 drives like
Samsung's 970 EVO series
.
Even Sweeter, The Serious Gamer - $1,800
From here on up, we're looking for a no-compromise experience. Lots of CPU horse power, plenty of graphics oomph, lots of storage, and room to grow are the name of the game. Thanks to the latest graphics tech from both AMD and NVIDIA, these are also the first builds to feature hardware support for DirectX Raytracing effects in lots of games, from Remedy's
Control
to
newer releases like Watch Dogs: Legion
.
You could say that this build is our serious gamer sweet spot and these components make everything a little sweeter. It starts with AMD's Ryzen 7 5800X, the eight-core masterpiece built on Zen 3 technology. This CPU has a full eight cores and 16 hardware threads with best-in-class single-threaded and multi-threaded performance. Once again, AMD has the best processors around currently at these price points. This chip costs a bit more than last year's Ryzen 7 3800X but its performance gains are worthwhile in our eyes. Unlike the Ryzen 5 5600X, this CPU ships sans cooler, so the previously-mentioned Cooler Master Hyper 212 Black goes from optional to mandatory. Good thing it's such a solid performer at a competitive price.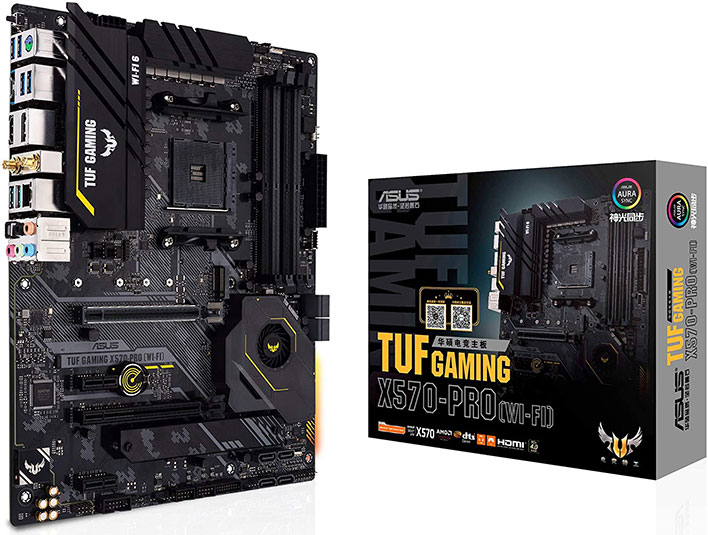 That processor goes into a pretty darn fancy ASUS TUF Gaming X570-PRO Motherboard motherboard. AMD's X570 chipset is the top dog with plenty of PCI Express 4.0 connectivity, so it only makes sense that it would go into our high-end builds. ASUS' variant has a pair of PCIe 4.0 M.2 slots, 802.11ax
Wi-Fi 6
, four DIMM slots, and more USB connectivity than you can shake a stick at. There's also some fun on-board ASUS Aura Sync RGB lighting, and the company's own take on clean onboard audio based on Realtek's S1220A codec. In short, it should have everything this system needs, and a little bit of extra just for fun. For memory, we stuck with GSkill's Ripjaws V DDR4-3600 kit. This is still a great place to be on the price to performance scale. We're not into excess, after all.
Storage once again comes in the form of an NVMe M.2 drive and a companion spinning disk. However, in this build we wanted to take advantage of the extra PCI Express bandwidth, so that means Gigabyte's AORUS Gen4 drive. 1 TB is a good amount of fast flash storage, and this is one of the fastest and most affordable drives with PCIe 4.0 connectivity. On the mass storage front, Seagate's IronWolf drives are still reliable and quick, and the 6 TB model's 7200 RPM spindle speed should help close the performance gap a bit. As before, however, buyers that want more SSD storage should feel free to drop this drive in favor of a second or a larger SSD.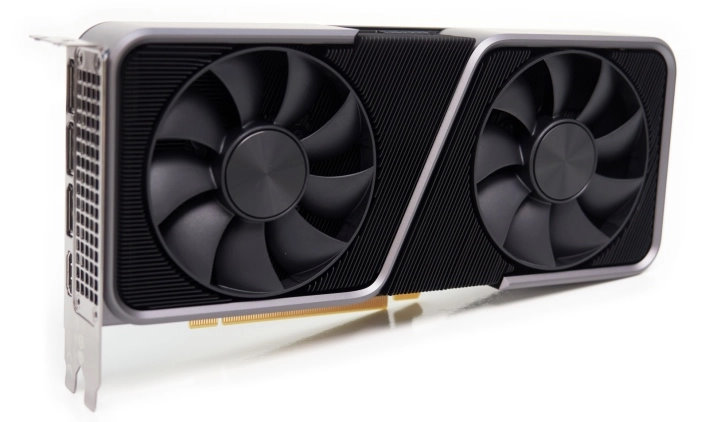 Once again, nothing will do but NVIDIA's
GeForce RTX 3070
, though this build gives us a little more room in the budget. When it comes to rasterized graphics performance, this GPU is right on par with AMD's new hotness, the Radeon RX 6800. When it comes to DirectX Raytracing, though, NVIDIA's currently-smallest Ampere GPU has a decided advantage. Throw in DLSS 2.0 support in most DXR games, and the performance advantage only increases. In particular, ASUS's Dual series has a pair of big fans pushing air through a beefy heat sink. Ampere loves the watts, and this cooler should be up to the task.
All that hardware needs somewhere to live and a power supply to drive it. For this build we picked a bigger power supply, EVGA's fully-modular 750W G5, an 80-Plus Gold unit with plenty of power for just about any graphics card. The case is Cooler Master's MasterBox MB511, which has a trio of addressable RGB fans up front and plenty of build capacity. We've got one of these cases at home, and it does a wonderful job. The build quality and finish is nothing short of fantastic, and the built-in dust filters make sure to keep all our powerful hardware clean.
Sweeter Spot Alternates and Stretch Goals
For our stretch goals, the Ryzen 9 5900X and Gigabyte AORUS NVMe Gen 4 2 TB SSD are just like the base build, but
more
. Our chosen CPU adds four more cores for a total of 12, and buyers that can use all those threads would be wise to upgrade. It's just $100 over the 8-core model to add 50% more hardware, so it seems almost like a no-brainer if not for the budget. To keep it cool, we picked out Cooler Master's MasterLiquid ML240R, which is an RGB equal to the Corsair we recommended on the previous page. It's a great pairing in the MB511 that we have, a perfect fit with room to spare. On the storage side, the 2 TB drive has twice as much storage as the 1 TB model, and it leaves one of those PCIe 4.0 M.2 slots free for even more NAND down the road.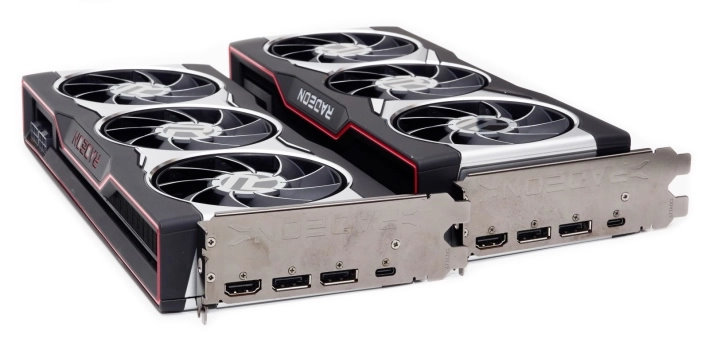 Left: Radeon RX 6800, next to the bigger and pricier RX 6800 XT
For graphics,
AMD's Radeon RX 6800
is a very speedy GPU. AMD has made its way back to the high end on the graphics side of the house, and we're all for it. Just like the good old days when both AMD and NVIDIA were firing on all cylinders, the Radeon RX 6800 and GeForce RTX 3070 traded blows in our gaming benchmarks with AMD generally taking the upper hand. AMD's still working out some of the software on these cards, in particular their upscaler technology that will compete with NVIDIA's DLSS, so we're eager to check it out. Still, these cards are already fast and should only improve when that day comes.
Lastly, those who just cannot wait for
Zen 3
CPUs to get back into stock in order to build a PC could take a look at Intel's Core i7-10700K. This eight-core, 16-thread CPU should be a solid competitor to AMD's Ryzen 7 5800X. The cooler is still a necessity, since Intel's unlocked processors don't ship with a heatsink. To house that CPU, MSI's MPG Z490 Gaming Edge motherboard is a nice, high-end take on Intel's top-end consumer chipset with plenty of M.2 slots, DDR4 DIMM sockets, and lots of other expansion options. You just might want to swap out the SSD for
the previously noted ADATA model
for a bit less, since again Intel's platform won't support the full bandwidth available for PCIe 4 SSDs, the AORUS SSD is Gen 3 backwards compatible of course.
Turn the page one more time, and we'll unload the mother of all builds on ya...
Related content
Comments