TCL 10 Pro And 10L Review: Sleek, Budget-Friendly Androids
TCL 10L And TCL 10 Pro Software Setup, Pricing, And Review Verdict
TCL 10L and 10 Pro Software
The
TCL
10L and 10 Pro run identical builds of Android 10. While not as stock as what Google, OnePlus, and Moto bring to the table, TCL's skin is reasonably fast, lightweight, and unobtrusive. The launcher provides various sorting options for the app tray, and includes the Google Discover feed. By default, the
Android
navigation buttons are swapped (just like on Samsung's handsets), and we all know that's not right. Also, the battery and notification settings live in the Smart Manager app for some reason, which isn't ideal.
Smart Manager is TCL's version of a checkup tool, a type of app -- common on Chinese phones -- that monitors your phone and offers suggestions to optimize performance and battery life. This tool isn't really necessary, and we're not big fans -- especially when it hijacks the battery and notification settings. We like the programmable Smart Key on the left side of each handset, though. You can assign an app or action to a single press, double press, and long press. It's a great way to quickly launch
Google Assistant
or the camera app.
Both phones support face unlock, but obviously, this isn't as secure as using the fingerprint sensor. There's also a game mode and driving mode. Super Bluetooth is another interesting feature. It lets you connect up to four Bluetooth audio devices simultaneously for synchronized playback -- fun at parties! TCL has managed to keep bloatware to a minimum, which we applaud. Beyond the standard collection of Google apps, Netflix comes preinstalled, along with a few TCL apps like a file sharing utility, compass, and note taking app.
TCL 10L and 10 Pro Pricing And Competition
Both phones are heading to Amazon on May 19, as well as Best Buy and Walmart later this month. The
TCL 10L will be available for $250
in Mariana Blue, and the
TCL 10 Pro will come in Ember Gray for $450
. Here in the US, the
Moto G Power ($250)
is the 10L's most obvious rival. It offers less RAM (4GB) and lacks NFC, but features a larger battery (5000mAh) and excellent stereo speakers. Other handsets worth considering include the Nokia 6.2 ($250) and
Samsung's Galaxy A51
(currently ~ $280). If you're abroad, check out
Redmi's Note 8 Pro
as well ($210).
As for the 10 Pro's competition, last year's
Moto Z4 ($500)
and Google
Pixel 3a (~ $365)
have similar specs and are often on sale. Google's
upcoming Pixel 4a
will probably be worth waiting for. Another great option is the awesome
OnePlus 7T
(currently just $500). It packs a full-on 2019 flagship experience thanks to a Snapdragon 855+ and an extra (telephoto) camera. Finally, there's the iPhone SE ($400), which delivers impressive performance for the money -- assuming you can live with iOS and Apple's ecosystem lock-in.
TCL 10L and TCL 10 Pro - Review Verdict
TCL has done a very good job with the 10L and 10 Pro. Both handsets provide a well-balanced set of features at their respective price points. The 10L offers a lovely display, great performance and battery life, plus a headphone jack and NFC (something that's often missing from the competition -- hello, Moto). If you can look past the all-plastic build, the dim screen in direct sunlight, and the lackluster ultrawide camera, the TCL 10L is a solid buy. We'd love to have stereo speakers for a more immersive video watching experience, though.

iPhones
, and discounted OnePlus flagships. We're impressed with the build quality and materials, the beautiful display, the excellent performance and battery life, and its headphone jack. But its shooters need more tuning to stand out. And for this kind of money, we'd like to see stereo speakers and some level of water resistance (a nano-coating, maybe?)
Ultimately, the 10-series is a great second effort from TCL, and we can't wait to see what the TCL 10 5G brings to the table!
Update 7/13/2020:
The TCL10L and 10 Pro are now available in Canada as well. Pricing for the TCL 10L is $350 CAD (Monthly: $13.17) and for the TCL 10 Pro is $700 CAD (Monthly: $25.23) at Bell, and $345 CAD (Monthly: $13) for the 10L and $665 CAD (Monthly: $26) for the 10 Pro at Telus.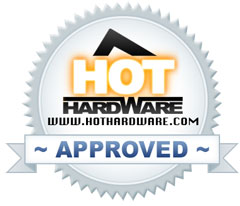 TCL 10L

Solid performance


Great battery life
Headphone jack
NFC


Cheap plastic build


Display could be brighter


Poor ultrawide camera


Mono speaker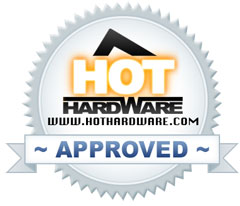 TCL 10 Pro

Solid performance


Headphone jack


Cameras need tuning


Mono speaker


No water resistance

Related content
Comments