How To Play Baldur's Gate 3 And Diablo IV Now On Mac With Crossover 23
How To Play Diablo IV On Mac, More Gaming Tests And Our Conclusions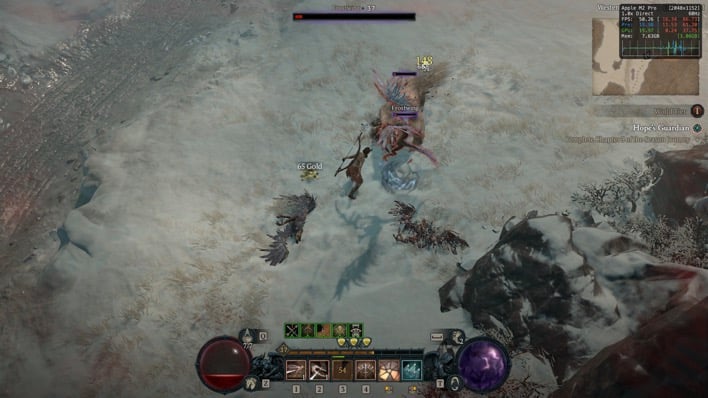 Crossover 23 Brings Diablo IV To The Mac
From its very beginnings, Blizzard was one of the premier Mac developers. Going all the way back to the original WarCraft, the studio has built Mac versions of its games and. As a result, Diablo, WarCraft, and StarCraft are part of Mac gaming lore from the 90s into the 2010s. Unfortunately, all of that came to a screeching halt after parent company Vivendi merged with Activision. Since then, Overwatch, Overwatch 2, Diablo II Resurrected, and Diablo IV all skipped macOS. On StarCraft Remastered has appeared as a new title on the platform. The only current Blizzard game that ships with Arm64 binaries is World of WarCraft. It's a shame given the company's legacy, but not a surprise as chasing console gamers has been much more profitable than catering to a niche like the Mac platform. Fortunately, Codeweavers has worked to right this wrong.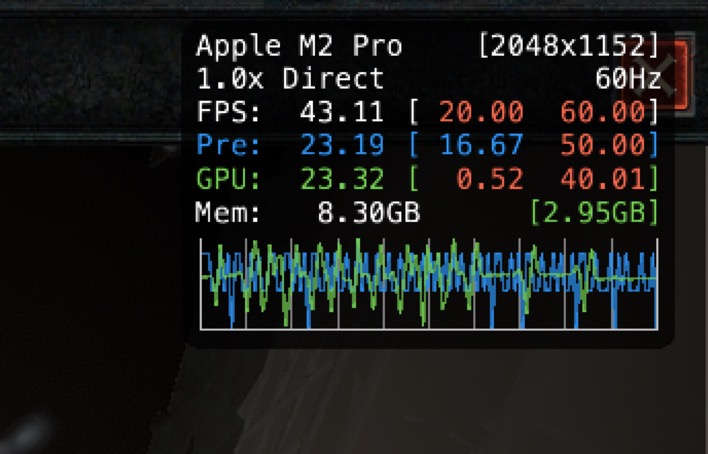 As the first fully-supported DirectX 12 game to run on macOS, of course we had to take
Diablo IV
for a spin on Crossover 23. Performance was playable on medium settings with FSR enabled back in June via the Game Porting Toolkit, but we had high hopes that it was
more
playable on M2 Pro in a fully-supported retail format. At the very least,
Diablo IV on Mac
is much easier to set up now than it was in June. To start with, it runs on the current official release of macOS Ventura, and has a very nice graphical interface. One the Battle.NET application is installed, the rest of it is just a matter of downloading 90 GB in the app and then using either the app or Crossover's menu shortcut to run it -- no terminal required.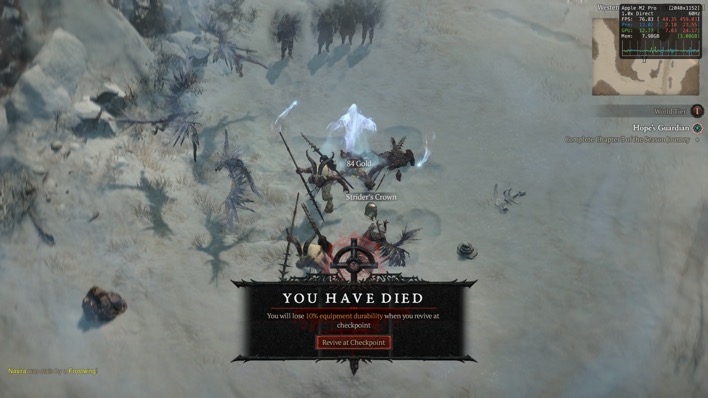 Crossover is definitely not magic, but
Diablo IV
isn't particularly hard on modern CPUs since its
system requirements
are relatively modest. To play the game on low settings, you need either a seven-year-old midrange graphics card, or apparently a Mac from 2023. Unfortunately, performance isn't nearly as smooth as even what we saw with the Game Porting Toolkit a few months ago. We could use the same settings (Medium with Quality FSR) to get what the Metal HUD claimed was a smooth frame rate if we stood still in town. But as soon as the screen started moving and new objects came into view, the game would hang for half a second or a full second while it loaded things up.
Compared to Apple's tools -- or maybe compared to technology improvements underlying macOS Sonoma -- this is a substantial step back. But it's a start, and we believe that Codeweavers will work to bring performance up to a playable position. Codeweavers said in its announcement that
Diablo IV
is "running well" but
Diablo IV
was frustrating and not at all fun. We died over and over in combat as new effects appeared as we used skills. This isn't running well, in our view, at least not yet.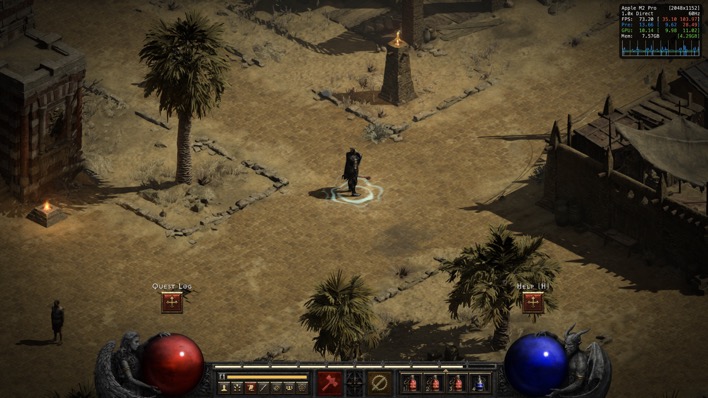 Diablo II Resurrected, Street Fighter V And More Games Tested On Crossover For Mac
Things got better when we moved on to Diablo II Resurrected. Another DX12 title, and another game that Codeweavers called out specifically as supported by Crossover, it seemed fair to give that title a spin. It's a bit lighter on the graphics requirements, and it actually runs quite smoothly. At the same 2,304 x 1,152 resolution used by the other titles we tested, we could play the game on High settings at a very steady 65 fps, or on Medium at over 80 fps. Mac gamers nostalgic for this Blizzard title that hasn't run on macOS since the introduction of OS X 10.5 Leopard in 2007 can dive back into the game once more.
We also took a couple of other titles that Codweavers called out for a spin.
Street Fighter V
and
Tekken 7
were both extremely playable. Perhaps because most fighting games don't require a sprawling world and tend to focus on just two characters, these games were some of the better experiences we had with the software. At the same 1152p resolution, they locked into 60 fps and just stayed there the entire time we played, without any issues with glitches or missing elements that made them unplayable before. We did have to put SFV in Windowed mode to capture any screenshots for some reason; the Cmd + Shift + 3 shortcut for macOS did not register. On the flip side,
Street Fighter 6
doesn't run at all, instead choosing to crash at startup.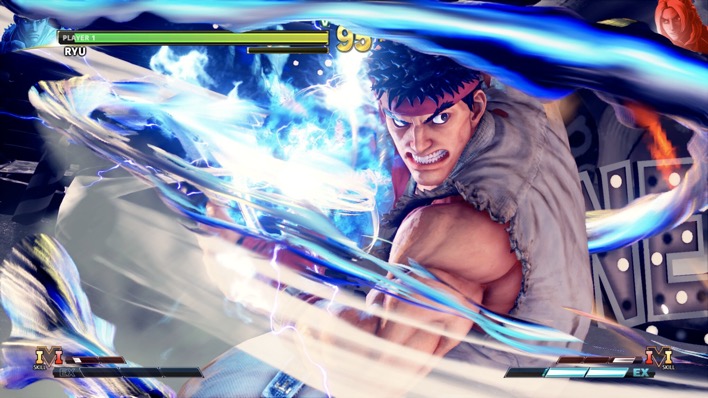 It's worth pointing out that some of these fixes require certain settings within Crossover. The front-end has options for using DXVK for titles that run on DirectX 9 through 11. However, in the release notes for Crossover 23, Codeweavers says this should explicitly be turned off for games that need geometry shaders, as the wine3d graphics backend is where this support was added. That means in
SFV
and
Tekken 7
, we still saw missing graphics and black screens with DXVK.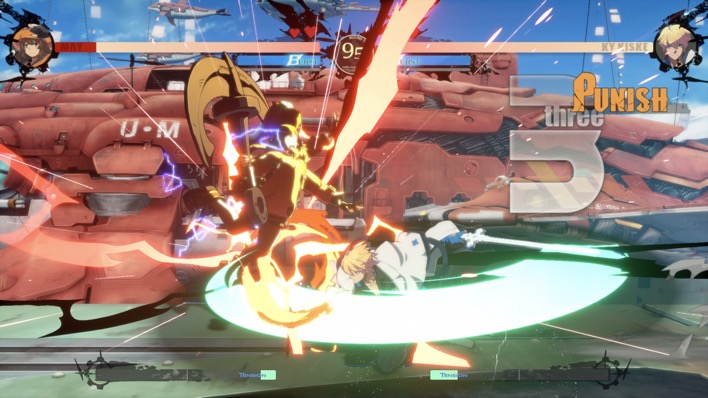 It wasn't all roses, however. The 2019 port of
Samurai Shodown
could not get to the main menu.
Dragon Ball FighterZ
refused to run at all, crashing before it even showed an introduction screen. Another Arc System Works title, Guilty Gear Strive, wouldn't work with our Dual Shock 4 at all, instead taking screenshots every time we pressed a button. Only when swapping to an Xbox controller were we able to play this game. In fairness to Crossover, Windows 10 and Windows 11 have very minimal support for non-Xbox controllers built in, so it could just be that Microsoft controllers will provide the best experience when simulating Windows.
2D Gaming In Crossover 23
Simpler titles with 2D graphics and less fancy GPU requirements are a prime target for Crossover, only to have our hopes dashed over and over. To be sure, several titles did run really well, but we had expected better compatibility than what we achieved with a cursory pass through the 2D titles in our Steam library.
Teenage Mutant Ninja Turtles: Shredder's Revenge
is a simple-looking pixel art game that's tons of fun, but it also won't start.
Street Fighter 30th Anniversary Collection
and several NeoGeo ports in the
King of Fighters
family all similarly refused to start up.
We had high hopes for Blizzard's re-release
StarCraft Remastered
. Unfortunately, it refuses to run even a little bit. While this is a native macOS title, there have been mouse issues that have plagued the Mac port of the game for three-plus years, and Blizzard hasn't seen it worth their time to fix any of those problems. As a result, clicking the mini-map in one location will randomly and frequently result in scrolling to the top-right or top-left of the map in the main window. It just doesn't detect where in the mini-map we click, and the Blizzard forums are full of reports like this.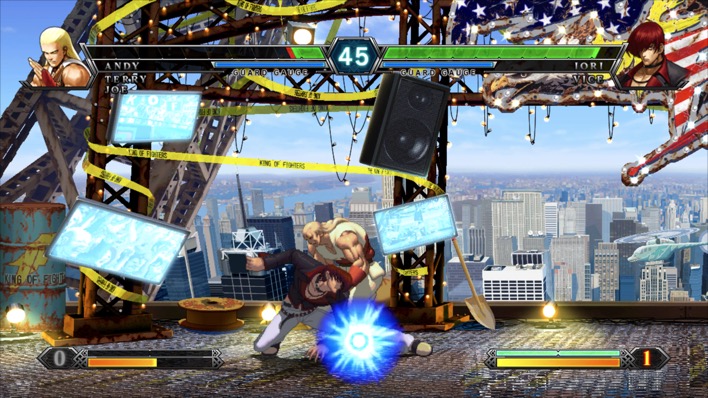 Fortunately there were several games we tried that started up without issue.
Hades
has a native Mac version that runs flawlessly on Apple Silicon, so there's very little point in playing it via Crossover, but it actually does run well. Smaller indie titles like
The Binding of Isaac
and
Celeste
run great as well. Even
The King of Fighter XIII Steam Edition
ran well on Crossover 23, and that's a game that has always refused to run for me under Proton on Linux.
Crossover 23 Conclusions: Showing Promise But A Long Way To Go
Crossover for the Mac, along with full-virtualization solutions like
VMWare Fusion
, has been around since the dawn of x86 Macs more than a decade and a half ago. Over time, the compatibility has increased, though Apple has thrown up additional roadblocks, like a stagnant OpenGL stack, proprietary Metal graphics API, and abandoning x86 hardware. Yet the company takes these setbacks in stride and builds software for a dedicated niche of gamers that cling to the Mac platform.
Our brief time experimenting with Crossover shows that it's capable of bringing a playable experience to a good number of games. But for every successful attempt like
Baldur's Gate 3
or
Diablo II Resurrected
, there's a rough experience like
Diablo IV
or a game that just flat-out won't run like
Street Fighter 6
. Mac gamers should rejoice because every single title that's playable via Crossover today is a game that's not playable on the Mac platform at all without Windows. And without x86 hardware, Apple has shut itself out of Boot Camp.
In the end, should you spend $75 (one year of updates) to $500 (lifetime support and updates) to buy Crossover? We have to say it depends on what you want to play. If you want a great experience, the title selection seems to be limited. Fortunately, Codeweavers has an online database of titles and performance information available to peruse. You should assume that if a game is absent that the game will not run, as was the case with
Samurai Shodown
. If the titles you want to play are there and has a good rating, there's relatively little risk.
We do want to mention that Codeweavers offers a 14-day trial that gives full access to the software until it expires. As a result there's little harm for Mac users in trying out Crossover. You can download the trial and upgrade directly
on the Codeweavers website
. We do hope the DirectX 12 experience will improve over time, as Diablo II Resurrected shows what's possible. Game compatibility is not at the same point with the Mac that a growing number of Linux gamers are with Proton just yet, but we like the promise that Crossover provides. As far as Mac gaming goes, until Apple manages to woo more developers, it's the only hope the platform has.
Related content