Google Pixelbook Go Review: A Premium Chromebook Experience
The Pixelbook Go: Experience, Design, and Build Quality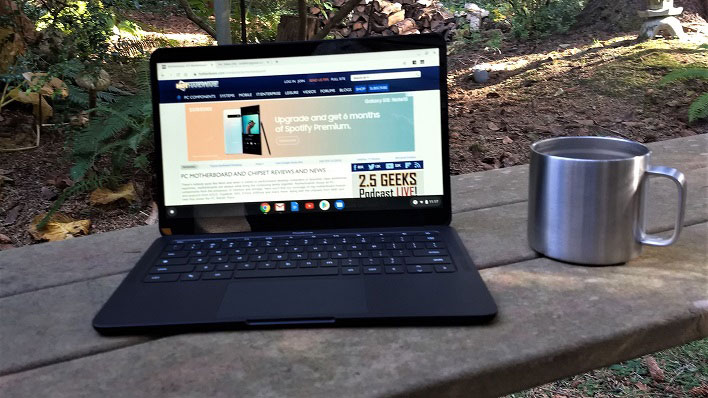 With the introduction of Google's new Pixebook Go, we now have a much more affordable version of the company's
Chromebook
offering. This is Google's least expensive Chromebook, but it's not
cheap
in any sense of the word. It's a well-built, beautifully-designed device, crafted of magnesium to help keep the weight down, and it offers most of the bells and whistles mainstream users want in a laptop. it's not perfect of course, and there have been compromises made to keep both the price and the weight down. That said, is the Pixel Go the kind of machine you could live with as a daily driver? Perhaps; let's explore.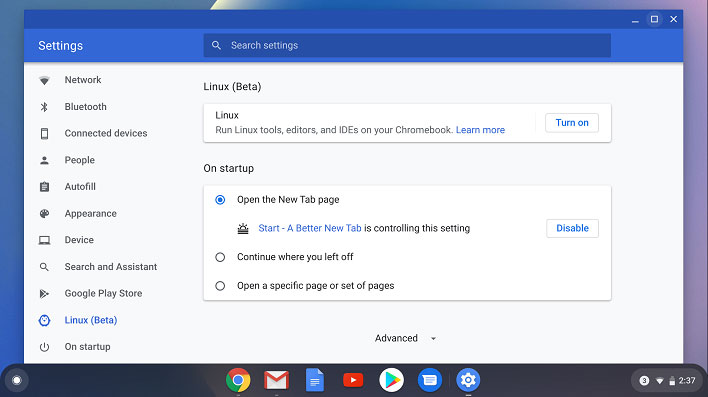 First, the setup, such as it is. One of the advantages of a Chromebook is that there's almost nothing for you to do during setup (Or for virus protection configuration, or for updating. All that stuff is taken care of automagically.) The "instruction manual" consists of a slip of paper that tells the user to 1) plug in the device, 2) connect to a Wi-Fi network, and then 3) follow the onscreen instructions. If you already have a Google account of some sort --
Gmail
, Google One, etc. -- you literally just enter your sign-on info and you're finished. If you have to create a new account, it only takes a minute longer. From that point on, the Pixelbook Go, like all Chromebooks, boots up near instantly. It's very fast in that regard. Note that it is during this setup procedure that you'll receive any special offers, including the opportunity to sign up for 100GB of free storage on
Google One
; obviously, this is a good deal, especially considering the limited storage on the device itself.
If you enable Smart Lock during or after setup, you can link the Pixelbook Go to your phone. That way, if Bluetooth is on and your phone is in range, it will automatically log you in when you crank up the machine.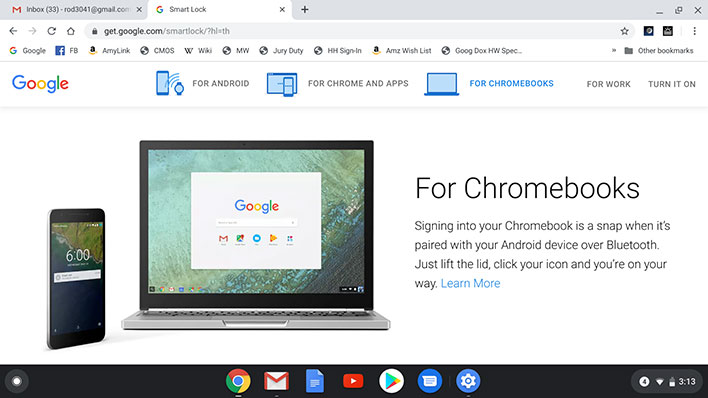 All of the Pixelbook Go configurations utilize Y-series Intel Core processors in order to remain completely fanless products. This helps cut down on the weight and the size and, not at all incidentally, reduces cost and makes the machine completely silent. For those of us who desire a thin, light, quiet system, this is a big plus, but it also highlights one of the compromises Google had to make: when the chip begins to thermally saturate (which it will under a heavy load), it simply throttles back, reducing the processing speed and slowing things down a touch. Will you notice the performance degradation? Not really, not on the things for which most users might employ on Chromebooks. In theory, it could introduce a stutter in a video stream, though to be honest, we streamed lots of videos via both
YouTube
and Netflix and never noticed even a hint of lag.
So, yes the processor on board the Pixelbook Go won't perform like some higher-end machines, but that's a purposeful decision the designers made -- it's a tradeoff that allows you to have a slim, light, fanless design. Even the top-of-the-line Core i7 Pixelbook Go will throttle back if the CPU gets too warm, as virtually all traditional laptop PCs do. Again, though, in most real-world scenarios, you're not going notice it.
Because it's magnesium instead of machined aluminum, like many premium laptops, you may get the idea that the design of the Pixelbook Go is not as sleek, sturdy, or somehow not as sophisticated as, say, a
MacBook
or
Lenovo
Yoga
series machine. That would be an inaccuracy, however. The Pixelbook Go boasts a fit and finish as fine as we've seen on some of the more expensive traditional laptops. It's light, but with no flex to its clamshell at all. You can open the machine by lifting the display with one finger and the keyboard won't lift off your desk. Tapping its touchscreen does not, as with some ultra-lightweight machines, tilt the entire device. This thing is light (2.33 lbs.), but solidly made and well-balanced with good ergonomics.
The Pixelbook Go features a 1080p glossy touchscreen that more than does the job: it's plenty sharp, with accurate color reproduction even in the lightest and darkest areas. Some have complained about the relatively thick bezels, especially at the top of the display, but after a while, you really don't notice them; they were a non-issue for us. Serious content creation types may choose to opt for the $1,400 configuration, which includes a 4K display, but that's a niche' audience as the number of professional content creators working on a Chromebooks is likely a very small segment of the market. There is, however, reasonable app support in this area, surprisingly, with tools like Adobe Spark for example. Here's a good resource for
creative tools on Chromebooks
, if this interests you.
Pixelbook Go Battery Life - All Day And Then Some
One major selling point for the Pixelbook Go is battery life. Google maintains that the machine can get "as much as" 12 hours of battery life, and actually we'd offer that, refreshingly, that number is not far off from reality. We easily got through an entire day of browsing, Facebooking, writing, and watching very important, totally work-related YouTube videos, and still had battery to spare. From our (admittedly subjective) tests, it looks as if constant heavy-duty, all-day streaming binges could easily knock that down to eight or nine hours, but these are still awfully good up-time results.

A Top-Shelf Keyboard And Quality Audio
Two more things about the Pixelbook Go deserve special mention: First, the keyboard is excellent. Google has carried over its backlit "Hush Keys" keyboard over to the Pixelbook Go, and it's a wonderful implementation. The keys give definite tactile feedback, but without being noisy or "clacky." You'll be able to type all day on this keyboard, and enjoy doing it with little learning curve. In addition, the trackpad is large and responsive; between that and the Pixelbook Go's touch display, you'll have no trouble getting around the machine's user interface and entering data with ease.
And then there are the speakers - little, top-firing speakers. They're way too small to sound this good, but they do. Really. For the size of their drivers, these speakers are great with plenty of treble, but not nearly as tinny as most other speakers, and with way more bass response than you'd expect. They're not going fill a room with bangin' beats, but they'll more than do the job if you're watching a movie or listening to your Spotify playlist sans headphones.


Android App Support - It's In There
And speaking of
Spotify
(notice the clever segue), rather than running the Spotify web app, we've been running the Spotify
Android
app on the Pixelbook Go. It works great, and you can now resize Android app windows on a
Pixelbook
. In fact, we ran a ton of Android apps on the Pixelbook Go, using them for work and play: MS Word, OneNote, Instagram, SoundHound, Adobe Lightroom, and more all worked fine. Sure, we could have just used the web versions of some of those apps, but where's the fun in that? Of course, not all Android apps worked: Yelp, for instance, just kind of sputtered, trying manfully to come to life, but finally crashing. It's a bit of trial and error but for the most part running Android apps were a fairly successful effort for us.
All in all, working on the Pixelbook Go is a relative breeze. Chromebooks are not yet near application support parity with traditional Windows or Mac platforms but the state of Chromebook software continues to improve. Regardless, the Pixelbook Go feels good, looks good, and performs well overall. You're likely not going to find a better Chromebook experience in other devices.

Related content