Google Pixel 5 Review: Refined And Feature-Rich With Caveats
Google Pixel 5: Software, Pricing, And Review Summary
Google Pixel 5 Software, Features And User Experience
We've always been big fans of Google's clutter free, polished, and speedy approach to Android. The Pixel 5 continues this trend, and comes with an almost stock build of Android 11 out of the box, enhanced by a bunch of delightful Google-y additions -- like Call Screen, Recorder, Now Playing, and Personal Safety. We suggest you read our
Pixel 4a review
for more detail on these awesome features. Since we've covered them in the past, we won't do so again here.
But the Pixel 5 gains a few cool new tricks (shared with the
Pixel4a 5G
). Hold For Me does exactly what it implies -- it lets Google Assistant wait on the line for you whenever you call a number and are put on hold. No more listening to crappy elevator music or wasting your time. Duo now supports screen sharing in HD, and Recorder now allows you to edit audio by highlighting the transcribed text, which is great.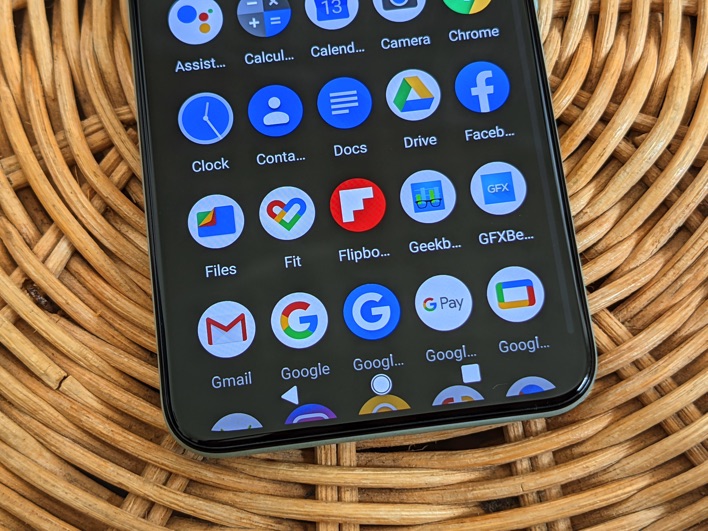 Other than Google's app suite, there are no pre-installed apps to worry about here. The Pixel 5 is devoid of annoying bloatware -- other than whatever Play Store Auto Install downloads based on the SIM detected during setup. You can avoid this by setting up over WiFi, without a SIM installed. Like with other Pixel phones, Google promises a minimum of three years of OS and security updates, which is another plus.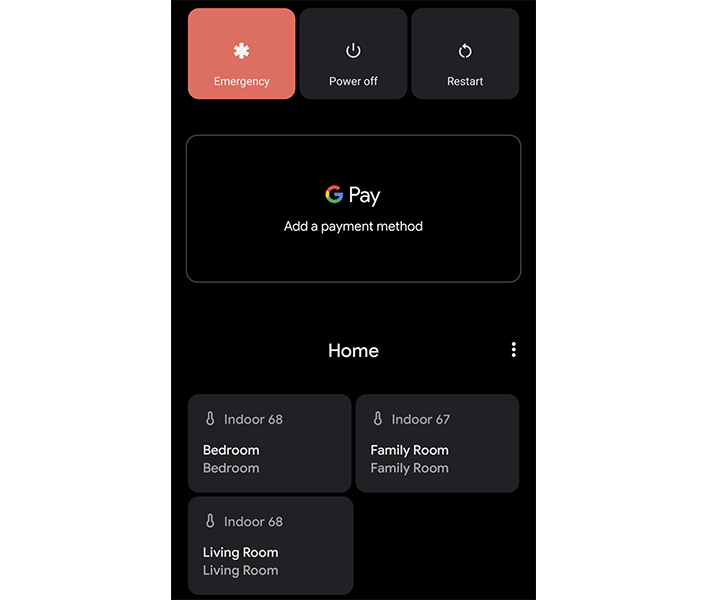 Then there's the new Android 11 power menu screen, which now doubles as both an integrated smart home control (note Nest devices above), as well as contactless payment integration. It's a really nice touch for further integration with the IoT and even streaming devices like NVIDIA Shield.
Google Pixel 5 Pricing And Competition
You can preorder the Pixel 5 (128GB, unlocked) in Sorta Sage or Just Black from
Google, Amazon, and Best Buy for $699
. It ships October 29 in the US and Canada, but is already available in other markets (Australia, France, Germany, Ireland, Japan, Taiwan, and the United Kingdom). Outside of the US, the Pixel 5 avoids the
"mmWave tax"
(it's sub-6GHz only), making it more affordable: £599, CAD$799, and AU$999.
You'll find a lot of competition in that $600-$750 premium mid-range/affordable flagship price range, but only a few Pixel-worthy choices. First there's OnePlus, with the new
$749 OnePlus 8T
(for the RAM/storage) and the almost identical
$599 OnePlus 8
(for the value) -- both lack wireless charging, though. If you can live with 6GB of RAM, consider Samsung's
$700 Galaxy S20 FE
. As a bonus, these three handsets come with a more powerful
Snapdragon 865
SoC.
The other Snapdragon 765G-equipped phones in this category -- like the
LG Velvet
and
Moto Edge
-- make too many compromises to qualify. Apple's $599 iPhone 11 and
$729 iPhone 12 mini
are also in the running, but if you're reading this review, you're probably an Android user. Ultimately the Pixel 5's main rival is Google's own
$499 Pixel 4a 5G
. If you don't need wireless charging or water resistance, it's a no-brainer, and offers a larger screen and audio jack.
Google Pixel 5 Review Summary
In a vacuum, the Pixel 5 is a fantastic
5G
handset. The design stands out, the screen is lovely, the rear cameras are superb, the real-world performance and battery life are strong for most workloads, and -- most importantly -- it delivers a wonderful Android user experience. It's also super-efficient, in terms of its overall size, making the most out of its 6-inch display with minimal bezel. Regardless, we don't live in a vacuum. $699 is a lot of money for a
Snapdragon 765G
-equipped "flagship" -- especially when you're paying for mmWave 5G whether you want it or not. Then again this definitely delivers some future-proofing and wider network compatibility as well.
What's more vexing is that Google decided against offering a Pixel 5 XL this year, leaving many potential customers in a difficult position. Do you buy the
Pixel 4a 5G
for the larger display, but give up 2GB RAM, the 90Hz refresh rate, wireless charging, and water resistance? Or do you spend more on the Pixel 5 and live with a smaller phone? For $600, we'd pick the Pixel 5 for sure, because its additional features and benefits easily justify the somewhat higher price. However, as it stands, we'd probably choose the Pixel 4a 5G and save a few bucks if we were coming from a larger, previous-gen Pixel XL-sized device.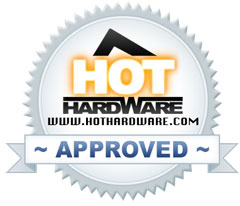 | | |
| --- | --- |
| | |
| | Middling speakers |
Related content
Comments