Dell XPS Desktop Special Edition 8940 Review: A Sleek Gaming Rig
Dell XPS Desktop Special Edition: Final Thoughts And The Verdict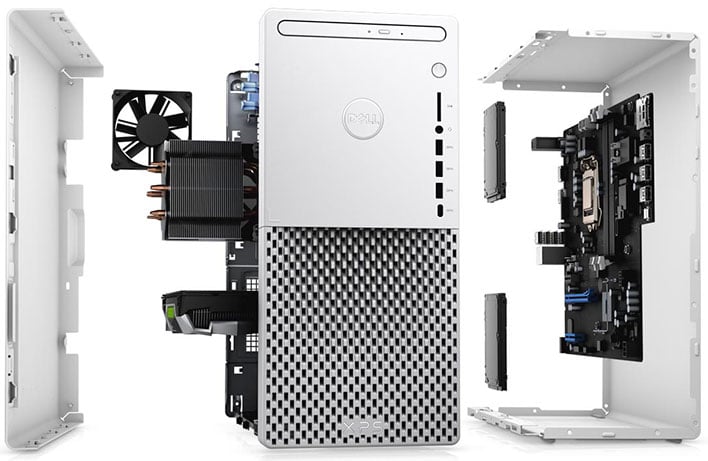 The tricky part about evaluating a mass-produced, OEM desktop is we only get a snapshot of performance, based on whatever configuration gets sent to us. Sometimes companies aim for value while in other cases they go hog wild to showcase what a fully loaded version is capable of doing. In this case,
Dell
struck a balance between price and performance, and what we ended up with is a jack of all trades.
Armed with an Intel 10th Gen Core i7-10700K processor and an NVIDIA
GeForce RTX 3070
GPU, the XPS Desktop Special Edition predictably carved through our benchmarks like an electric knife on a Thanksgiving turkey. On more than one occasion, the desktop averaged more than 100 frames per second in our gaming tests. And with 32GB of RAM coming along for the ride, with a fast SSD to boot, this XPS is A-OK for content creation, productivity, and general computing chores as well, as evidenced its performance in PCMark 10 and Cinebench R20.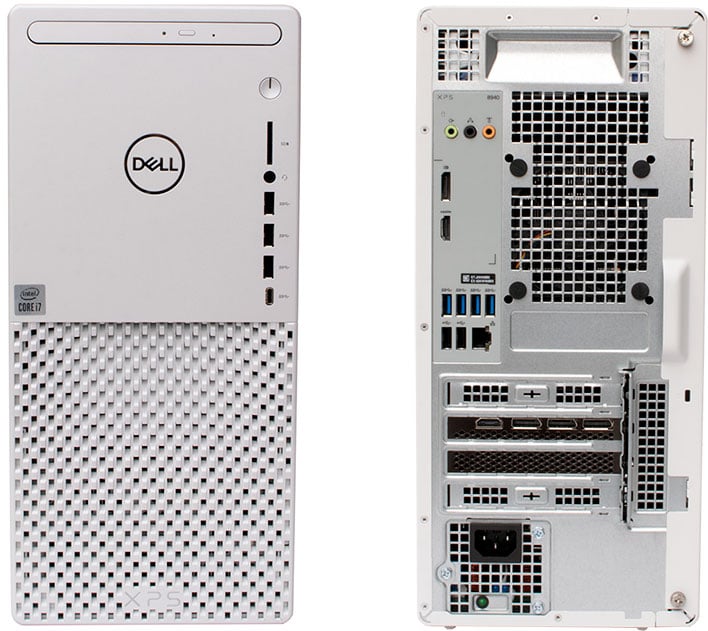 Of course, different configurations will yield different results than what we observed in our testing. This can sometimes be tricky to navigate, because not all hardware options are available in each baseline selection. Tricky as it may be, however, there is a wide range of configurations to choose from, starting below $1,000 to north of $3,000.

As it arrived, however, the XPS Desktop Special Edition impressed us with its attractive chassis, relatively small footprint, and capable component selection. It's been updated inside and out, with a modern vibe and overall minimalist aesthetic. It's also compact for such a powerful multi-purpose desktop PC, especially one that unabashedly serves up an optical disc drive, for those who have not fully embraced the digital era. Whether you want to spend upwards of two grand on a PC is up to you, but there are certainly cheaper configurations available.
To that end, one of the baseline setups, for example, pairs a Core i5-10400 processor with an AMD Radeon RX 5600 graphics card, along with 16GB of RAM, and a 256GB SSD + 1TB HDD for storage duties, priced at just over $1,100. And there are a handful of other starting points, each one customizable to a certain extent.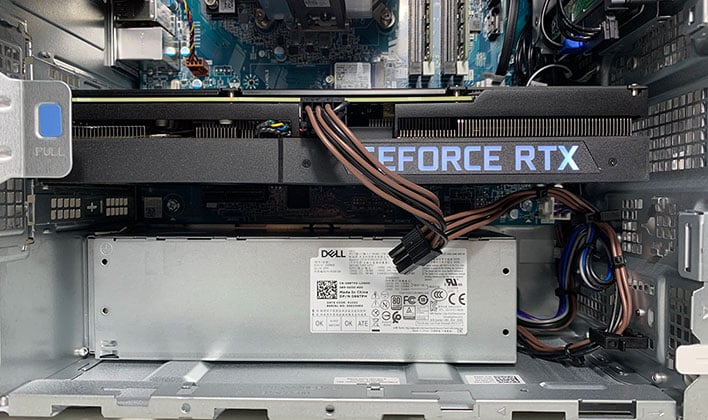 There is a separate price for this modern refresh, however, and that is the non-standard power supply. The higher-end option is a 500W model that is 80 Plus Platinum certified. It proved capable of handling the GeForce RTX 3070 our review system shipped with, though, so we won't begrudge it too much. Just be aware that this limits your GPU upgrade path (even though you may not be itching for one anytime soon).

Overall, the Dell XPS Desktop Special Edition is a stylish system that punches well above its weight class. Content creators, gamers, and anyone looking for an attractively designed and powerful PC should check this one out.

Strong all around performance


GeForce RTX 3070 for 4K gaming


Relatively compact and quiet


Tool-less entry


Relatively tidy cable management
Attractive exterior design
Lots of front I/O connectivity


USB 3.x ports are all Gen 1 (5Gbps)

Wi-Fi 6 should come standard vs a $20 upgrade

Non-standard 500W PSU limits the upgrades
Basic cooling solution

Related content
Comments