ASUS ROG Phone 3 Review: Fastest Android On The Planet
ASUS ROG Phone 3: Battery Life And Our Review Verdict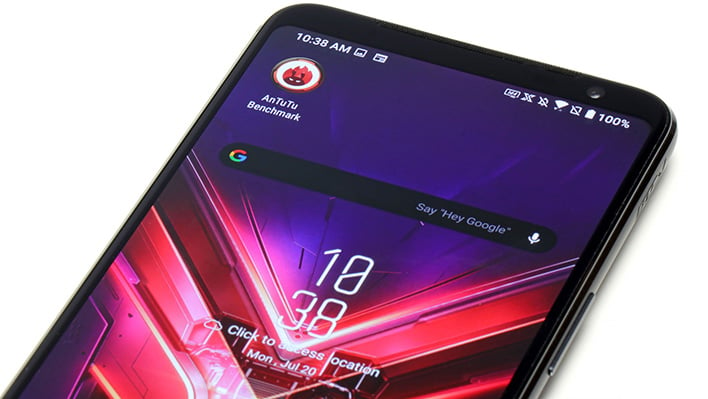 Futuremark's
PCMark
for Android Work 2.0 Battery test takes workloads from the benchmark itself (image and video editing, email and web browsing) and scripts them in a loop that runs until battery levels drop below 20 percent. This test is more real-world in terms of its setup, because we calibrate display brightness on all devices to 200 Lux
with meters
, and the test then locks that display brightness in for the duration. In these tests, Bluetooth connectivity and Location services are disabled, though Wi-Fi and mobile data is left enabled as part of a traditional use case workload.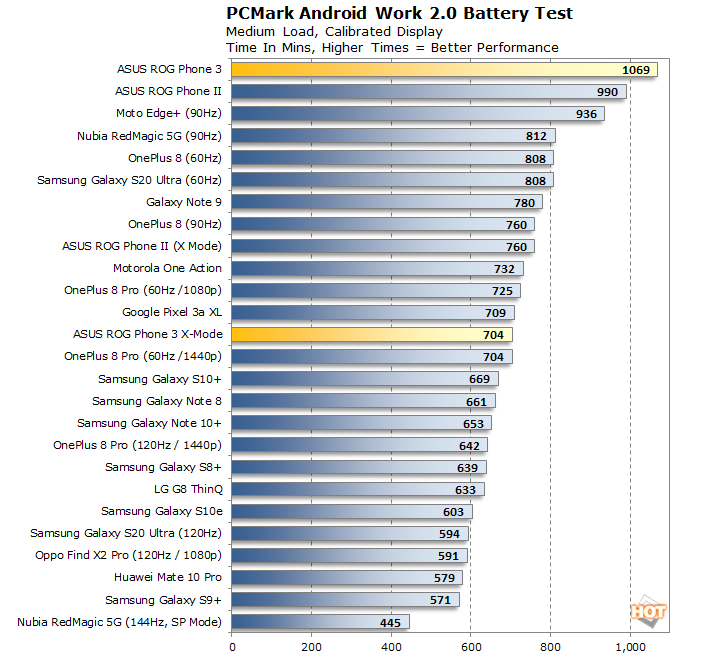 There are a multitude setting combinations we could have used to test the battery life of the ROG Phone 3. After all, it offers five different refresh rate options (Auto, 144Hz, 120Hz, 90Hz, and 60Hz), or six if you count the hidden 160Hz mode, and three different X-Mode levels, plus the option of disabling it and running at stock. What we settled on were two data points—Auto refresh rate at stock, and auto refresh rate with X-Mode on Level 1.
Left at stock settings, the capacious 6,000 mAh battery delivered an insane 1,069 minutes of battery life, or 17 hours and 49 minutes. That. Is. Crazy. It lasted more than an hour longer than last years ROG Phone II, which itself offered impressive battery life.
When we turned on X-Mode, battery life dropped 704 minutes, or 'only' 11 hour and 44 minutes. That's on par with the
OnePlus 8 Pro
at 60Hz and 1440p. Not too shabby.
Simply put, this phone is a battery life beast. Yes, gaming will drain the battery faster than the above metrics. But for daily usage, this thing brings plenty of juice to the party, and does it without being overly cumbersome.

ASUS ROG Phone 3 Review Summary
Simply put, the ASUS ROG Phone 3 is what a gaming phone should be, from its aggressive (but not overly done) design language and class-leading performance, to the multitude of settings and tweaks at your disposable. An ecosystem of clever add-ons (like the clip to use the phone with a standard controller) adds to an already attractive package, and its the varied amenities like this that makes this the gaming phone to beat currently. That's right, we are declaring this the all-around best gaming phone we have ever tested. It's that good.
ASUS has managed to deftly take features that are at risk of being gimmicky, and make them actually useful. For example, if you are a hardcore mobile gamer, you will want to spend some time playing with the extensive controls here, whether that means creating macros for your favorite titles, or adjusting the awesome ultrasonic AirTriggers to your liking. And even if you consider yourself a casual gamer, you may still find yourself tempted to play around with settings that quite simply do not exist outside of the ASUS ROG Phone family.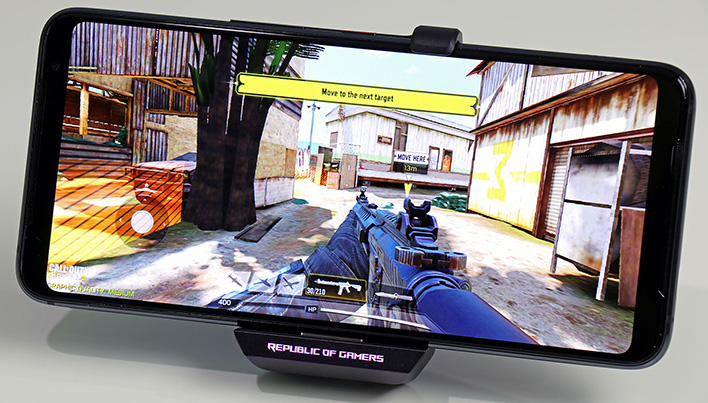 ASUS ROG Phone 3 -- Find It On Amazon
We are also impressed that ASUS has found ways to improve upon the overall experience, beyond just upgrading the hardware. Those AirTriggers we talked about? We were already fans, and this time around, the ability to partition them into four ultrasonic buttons is a welcome addition, as is the ability to swipe. It shows that ASUS is taking this category seriously, and not merely trying to cash in on a gaming label.
Of course, there is always room for improvement. In this case, the lack of IP-rated water and dust resistance is a drag. And while it might be asking a lot, we'd love it if ASUS could engineer a way to make the overall frame slightly smaller and lighter, without sacrificing battery life. Fortunately for ASUS, even though the ROG Phone 3 is bigger and heavier than most flagship phones, it is not unwieldy in and of itself. That is the result of the pace of progress, as phones in general have continually gotten thinner and lighter.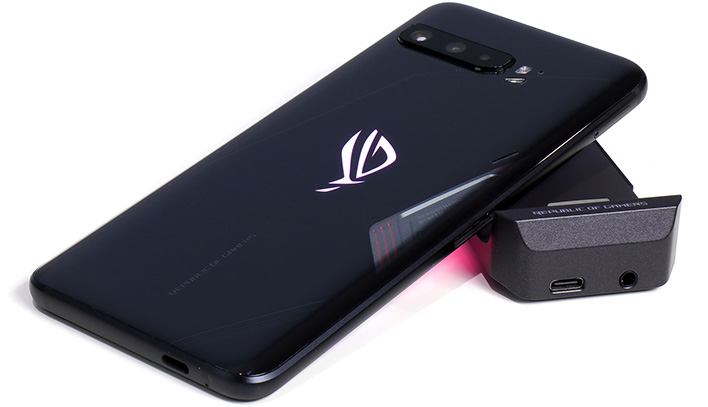 The big question here is, how much will the ROG Phone 3 cost? Pricing in the US has not been revealed yet, but it's a safe assumption it will be right up there with other flagships. As in, probably $999 and up. The ROG Phone 3 Strix Edition will be lighter on the wallet, for those who are willing to dial back the hardware a bit.
Bottom line? If you're interested in a gaming phone, the ROG Phone 3 is probably the one to get. And even if you are not a hardcore gamer, its superior battery life, blazing fast performance, burly specifications, and acceptable camera performance make this worth considering in light of other expensive flagships. Look for the ROG Phone 3 arriving to retailers sometime in September.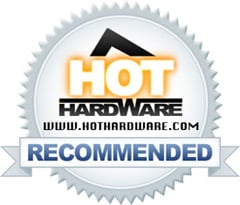 Fastest Android phone on the planet


Fantastic 144Hz AMOLED display


More RAM and storage than some gaming PCs


Lots of controls for gaming


Ultrasonic AirTriggers are game-changers

Fleshed-out ecosystem of gaming add-ons


Bigger and heavier than most


No 3.5mm headphone jack with dongle or fan attachment
No microSD card slot
Lacks IP-rated water and dust resistance

Related content
Comments