Steam Deck OLED Is Cool But What About Steam Deck 2? Here's What We Know
Yesterday's reveal of the Steam Deck OLED was rather exciting for some folks. If you haven't heard of or seen it yet,
head over to yesterday's coverage
to check it out, because the revised Steam Deck looks like a significant upgrade over the original model. It isn't a true second-generation system, though; the SoC inside, while benefiting from process optimizations, is fundamentally unchanged, and the chassis of the machine is identical to the previous version.
A true second-generation Steam Deck is coming, though; we were already told as much by Valve
way back in February
of last year. The only question is "when," and the answer seems to be "no time soon." We sort-of already knew that because Valve's Pierre-Loup Griffais said as much in a statement
back in September
. The Deck is a fixed performance target, and Valve isn't keen on muddying the waters with a new hardware revision just yet.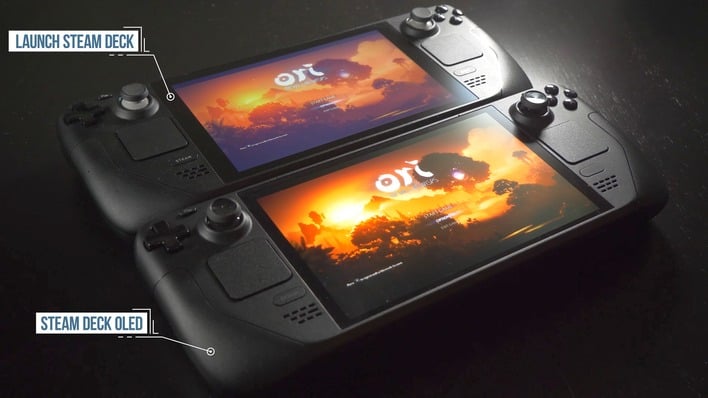 A second Valve employee—Lawrence Yang, a designer for the system—has confirmed that it'll be awhile before we see another revision to
the Steam Deck
. In a statement to Bloomberg's Jason Schreier, he said "it'll be quite a while," and that the company doesn't have "any kind of set date." Echoing Pierre-Loup Griffais' remarks, he went on to say that Valve is waiting for technology to advance enough that a Steam Deck 2 really presents a major leap in performance or capabilities without making sacrifices in terms of battery life or portability.
"I don't know. It'll be a while. I think it'll be quite a while. We don't have any kind of set date. I think we're going to wait for the technology to present itself in a way that we find interesting and for the team to really want to make that leap. We're very, very, very proud of this version of the Steam Deck and this is it. This is the one that we're most happy with and we think customers will be too. [...] So we're thinking about Steam Deck 2 at all times, but I think we're so satisfied here that this is really the kind of high end of what we wanted to do."
He emphasized that Valve is understandably very satisfied with the
Steam Deck OLED
, and that it represents the apex of what Valve had originally envisioned for the device. In other words, it's likely that we won't see another Steam Deck before a hypothetical "Steam Deck 2," and while that hardware is definitely coming—Yang says that Valve is "thinking about Steam Deck 2 at all times"—it won't be anytime soon. Pierre-Loup gave a time window of "after the next couple of years." [paraphrased]
If this news disappoints you, well, that's understandable. The hardware in the Steam Deck isn't cutting-edge, and there's faster chips available in newer handhelds like the
ASUS ROG Ally
,
Lenovo Legion Go
, or the various devices from Hong Kong and China. That includes companies like
AYANEO
,
AYN
,
AOKZOE
,
OneXPlayer
,
GPD
, and doubtless many others.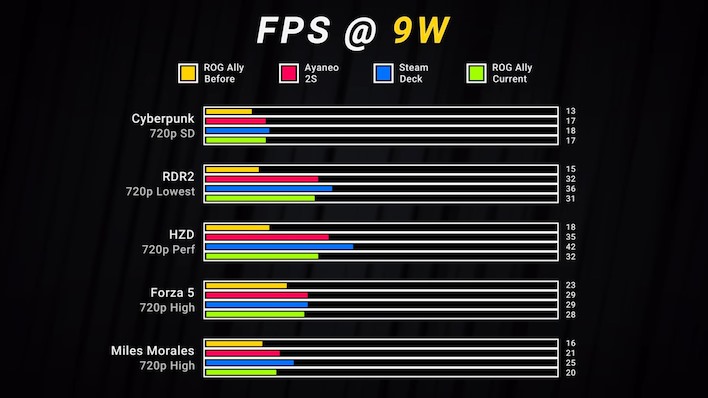 However, we have to note that none of these devices really seem to get that much benefit from their speedier silicon. The ROG Ally can outpace the Steam Deck if you raise the power limit above the Deck's 15W max, but it can also
chew through its battery
in barely 40 minutes on those settings. You can plug it in, but then it's basically a weak gaming PC. Whether it's because they run Windows or because the newer AMD silicon simply doesn't scale down in power as well as the Deck's custom SoC, Valve's machine reigns as the real portable gaming champion.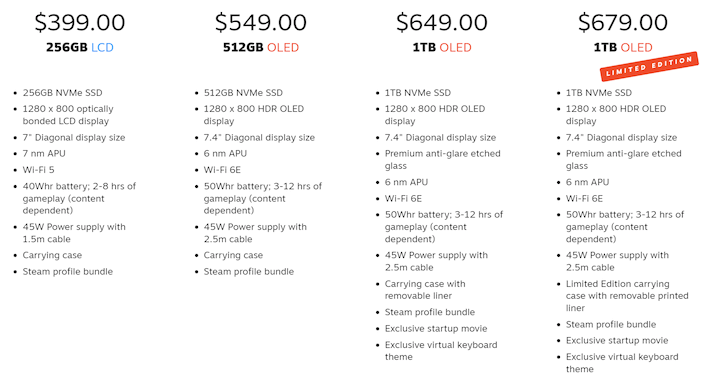 Folks who are looking for a portable game system to play on the go with real battery life should definitely take a look at the Steam Deck OLED. Valve claims "30 to 50% longer" battery life on the new model, thanks to the power-sipping OLED screen, the die-shrunk SoC, and the battery, which increased in capacity by 25%. Best of all, it's the same price as the old model. Head over to
the official Steam Deck site
to learn more.