Xbox Series X Review: Microsoft's Hybrid Console HTPC Rocks
Microsoft Xbox Series X: UI, Games And A Wonderfully Polished, Responsive UI
The Xbox Series X dashboard should be familiar for Xbox owners, as the latest version recently rolled out to the Xbox One and One X as well. We appreciate how user friendly the latest revision to the Xbox dashboard is because the previous iteration had a less than optimal layout that was rough to navigate at time. User interface aside, the biggest difference with the Xbox Series X is how responsive it is. Even with the Xbox One X, the user interface would regularly lag while the system does simple tasks, like updating or downloading a game. The Xbox Series X experience, on the other hand, is much more responsive and fluid, even when downloading a bunch of games. This responsiveness alone is likely worth the upgrade from an Xbox One or One X, for some gamers.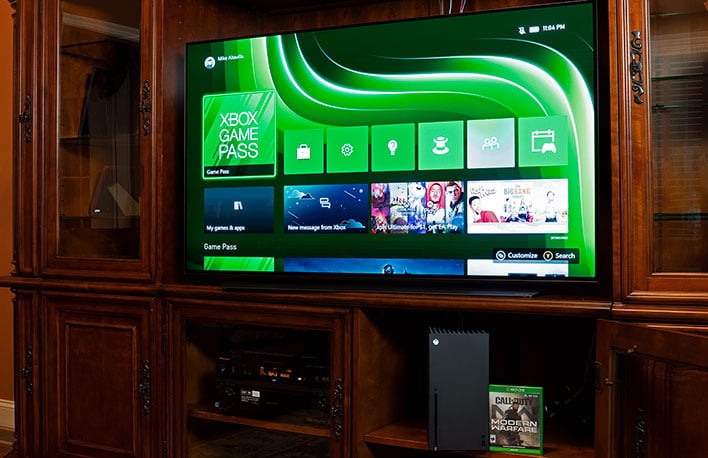 Gaming on the Xbox Series X is as expected – games look better with higher image quality, run smoother and have quick load times. Many games let the user choose between image quality or performance in the game options, which caters to differing user priorities. We personally preferred to play games with a focus on image quality because it is a beautiful sight to game on a large TV at 4K resolution with HDR.
Digging Into Some Gaming And The Simple Joy Of Quick Resume
A lot of time was spent playing Yakuza: Like a Dragon, because I am a big fan of the series. The game looks better than ever, but it also supports Quick Resume, which we found very convenient. Quick resume lets you jump right back into where you left off in the game without going through the game start screens, after you play other games, for up to 6 games at a time.
Forza Horizon 4 now runs at a smooth 4K60 with higher quality visuals and quicker load times with Quick Resume support, too. The Touryst and Ori and the Will of the Wisps are both gorgeous games with dynamic lighting and a visual treat. We played through Day of the Tentacle via remote play pushed to a Pixel 2 XL with a Razer Kishi controller with positive results, too. So Microsoft's new Xbox Series X also delivers on cross-platform integration, which is pretty great.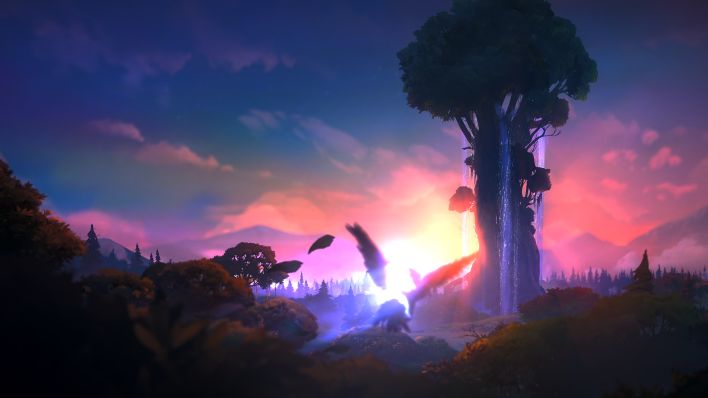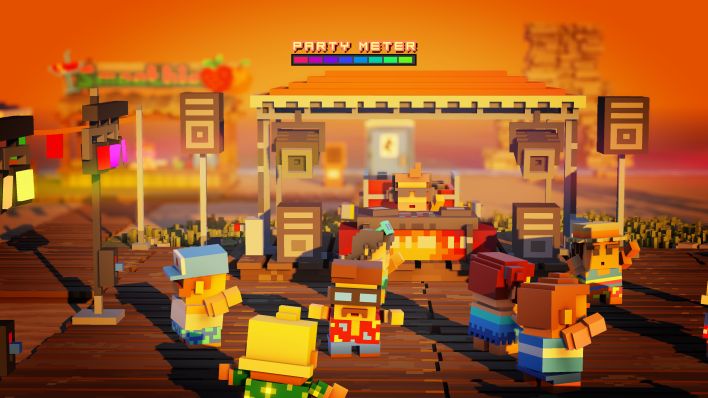 Xbox Series X Backwards Compatibility Is A Strong Suit
Microsoft has done an excellent job maintaining backwards compatibility with all four generations of Xbox consoles, bringing thousands of games to the Xbox Series X on day one. The old games are enhanced with HDR effects, higher resolution rendering and can run at 60fps. If you have an old Xbox 360 game save that was synced to Xbox Live, the Xbox Series X automatically downloads it, and you can continue legacy games where you left off. We couldn't test every game for backwards compatibility, but a quick test of Crazy Taxi and Halo: Combat Evolved (remake) showed cleaner visuals and smooth frame rates – though its been over a decade since we experienced the games on an Xbox 360. Not all games are backwards compatible, however. We're still waiting for the day The Simpsons Hit & Run gains backwards compatibility, because we're big fans of the TV series, even if the game was mediocre.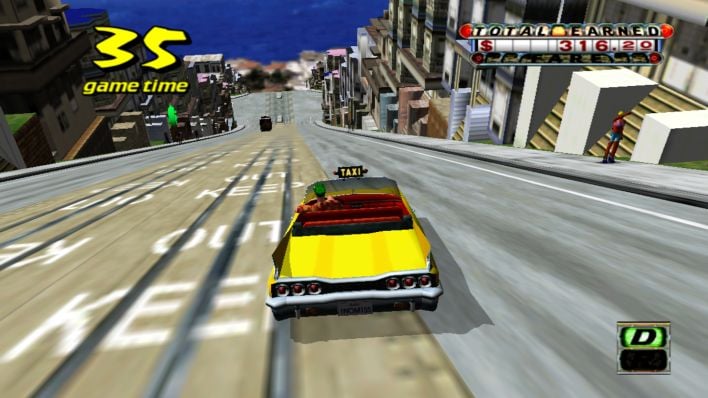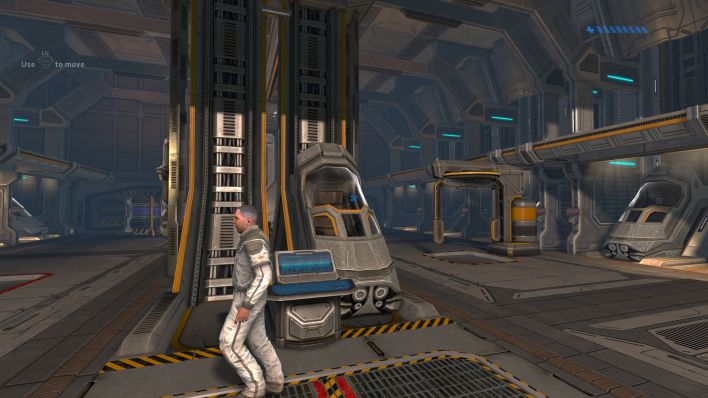 On the other hand, we wanted to retire an original NVIDIA
SHIELD TV
from media playback duty and consolidate to the Xbox Series X, but that did not work out. The Xbox Series X is a hit or miss as a media player, depending on your needs. If you only watch streaming services, it supports most of your typical streaming services, like Disney Plus, Hulu,
Netflix
and Amazon Prime Video. It is not the best Plex client, however, and required constant buffering. It also would not playback H.265 files, which the SHIELD TV had zero issues with.
Xbox Series X Review Summary, Key Take-Aways And Verdict
The Xbox Series X encompasses everything that makes a good gaming PC and packages it into a living-room friendly package at a price of $499.99. The hardware improvements of the Xbox Series X do not bring anything new to the table versus a modern PC if you are hardware geeks, like us. It all works though -- games look good and load fast, while the system is incredibly quiet. It is a console that can coexist with PC gaming. Some games support cross-platform cloud saves, too.
Microsoft has done an excellent job with the design and execution of the Xbox Series X. This hardware generation feels more like a PC upgrade with its outstanding backwards compatibility. The Xbox Series X does not feel revolutionary by any means, but it elevates the games you have enjoyed for nearly two decades, while also providing the latest 4K, HDR and ray tracing eye candy for new, cutting-edge game titles.
While you can build a better living room gaming HTPC with unlimited funds, if you're new to consoles as a PC gamer, the Xbox Series X delivers solid gaming hardware that does not leave you missing the inherent benefits of a PC. It's most things we have always wanted in a gaming HTPC – a TV-optimized user interface, support for streaming media services, support for a standard remote controls, and it will play all the latest console games with strong performance. It would be the perfect HTPC if Microsoft can improve Plex support and support for our H.265 4K video files.
Add an Xbox Game Pass subscription to the mix and you have an overwhelming amount of new and old game content to play. Game Pass has also led us to discovering games we otherwise would not have played, like Ori and the Will of the Wisps, Tell Me Why, Life is Strange, Tetris Connected and many others. Heck, we did not even know there was a remaster of Day of the Tentacle, until we saw it on Game Pass.
Overall, if you've fully embraced a 4K HDR TV experience and have $500 to spend on gaming (if you can find one currently), the Xbox Series X is a very worthy upgrade from the Xbox One. For gamers of all walks of life, this console complements a gaming PC quite well. We plan on gaming through the pandemic with the endless amount of games available (Yakuza: Like a Dragon, Watchdogs: Legions, Assassin's Creed: Valhalla and Fuser), and the Xbox Series X is a great mental escape that you can enjoy in the comfort of your PJs.





Powerful AMD RDNA2 + Zen2 architecture
Excellent backwards compatibility
Quiet operation
Supports HDMI 2.1 and VRR
4K 120 Hz HDR capable
New Xbox controllers are awesome
Non-existent game load times
New and old games look gorgeous

Proprietary Seagate storage expansion card
Availability issues
HDMI compatibility issues
Iffy Plex support
Related content