Dell OptiPlex 7070 Ultra Review: The New Disappearing Desktop PC
Dell OptiPlex 7070 Ultra Review: Final Thoughts And Conclusion
We've seen enthusiast-level PCs get bigger and faster with everything lit up in RGB while mainstream and business-class PCs for the masses go the mobile, all-in-one or cheap tower route. While some may see the
Dell
OptiPlex 7070 Ultra as a business-class PC for those more interested in web browsing and office productivity tasks, it is the revolutionary small form factor we didn't know we were missing, but we're thoroughly impressed by it.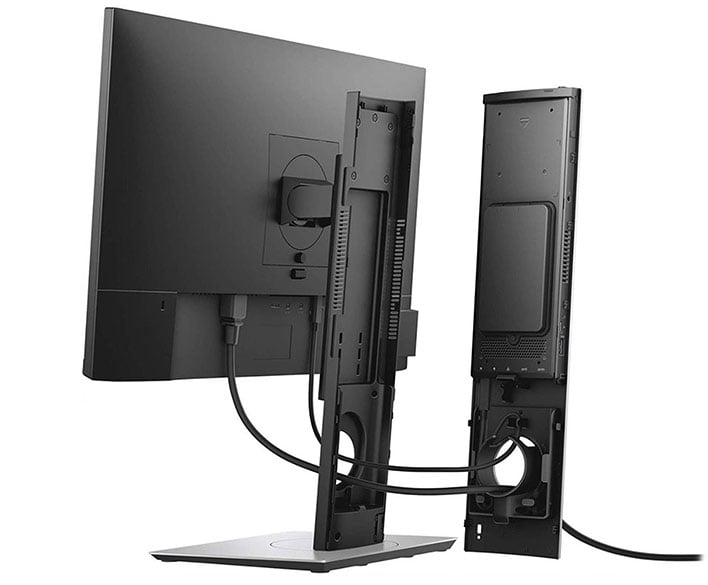 Dell managed to combine the best of AIO and small form factor PCs, like the ZOTAC ZBOX and
Intel NUC
, into a slim and stealthy PC that stays out of sight and out of mind. The best part is since it also can attach to a standard monitor, you can use it with your existing display or not have to toss out a perfectly working display when its upgrade time, like with other traditional all-in-ones. And of course Dell
OptiPlex
Ultra compatible stands offer a sleek level of integration and cable management not previously seen in the AIO space until now.
Find The OptiPlex 7070 Ultra @ Dell.com
There's no loss in upgradability with Dell's slim and sleek form factor versus the Intel NUC either – the RAM, SSD, hard drive and Wi-Fi card are extremely easy to access and service. We were a little disappointed the
OptiPlex 7070 Ultra
didn't get the Intel Ice Lake treatment, but its understandable for Dell to opt for Whiskey Lake, since
vPro
Ice Lake processors aren't available in its required TDP currently.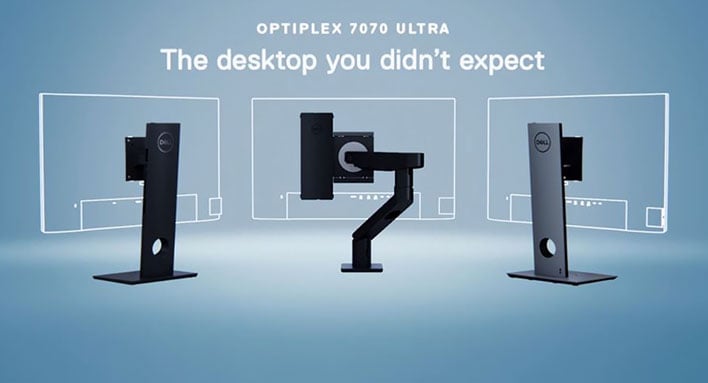 In addition, the height-adjustable stand that came with our review unit nicely accommodates higher-end monitors with height, tilt and orientation adjustments. You can opt for a cheaper fixed height stand, but we prefer the added adjustability for sure. And if you prefer the floating look of VESA arm desk clamp mounts, Dell even offers an offset VESA mount to cover all potential installation scenarios.
Ultimately, the
Dell OptiPlex 7070 Ultra
is the most exciting evolution of the all-in-one and small form factor PC we've seen since systems like this came to market. It combines the simplicity of an all-in-one with the hardware of a more modular small form factor PC, in an easy to service and manage package. The system has everything you need for typical productivity use, but it obviously won't do much for gaming, unless you're into older or indie titles. This of course is not the OptiPlex 7070 Ultra's forte. Rather, where the 7070 Ultra excels is bringing a highly integrated, but still highly serviceable platform to modern office and enterprise environments looking to minimize clutter, improve compute footprint efficiency and manageability.





Sleek and slim chassis
Excellent design concept and execution
Easy upgrade and serviceability
Intel vPro management options IT admins
Single- USB-C cable for power and display

m.2 2230 SSD limits storage options

No built-in audio
Previous Gen Whiskey Lake platform
Related content
Comments