AMD Radeon RX 6500 XT Review: Budget RDNA 2-Powered Gaming
AMD Radeon RX 6500 XT: Game Performance And Benchmarks
Marvel's Guardians of the Galaxy is an action-adventure game, where you play as Star-Lord and lead the rest of the Guardians from mission to mission. The game's minimum requirements call for a Radeon RX 570 or GeForce GTX 1060-class GPU and the game also supports some of the latest graphics technologies, including DXR and
DLSS
.
Marvel's Guardians Of The Galaxy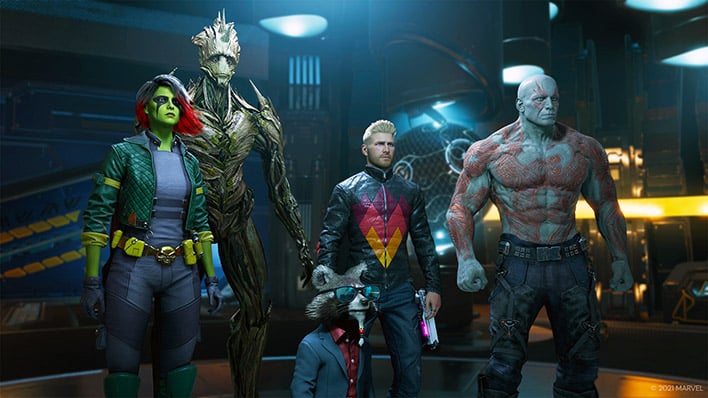 Marvel's Guardians Of The Galaxy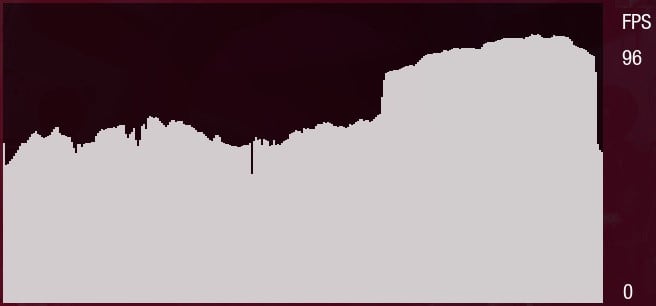 Radeon RX 6500 XT Details @ 1080p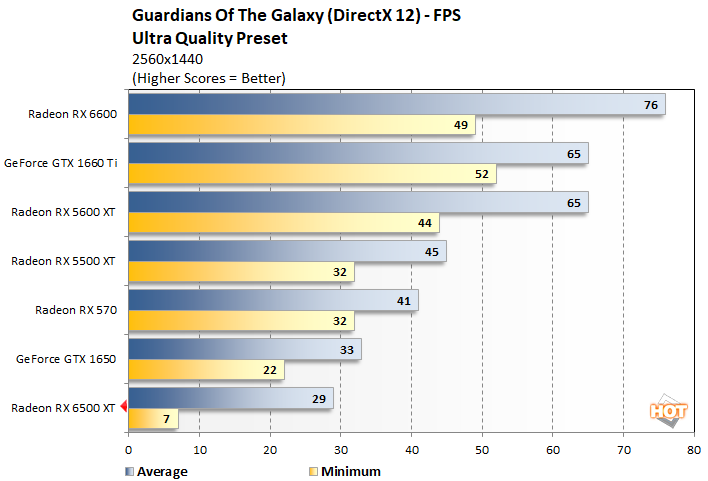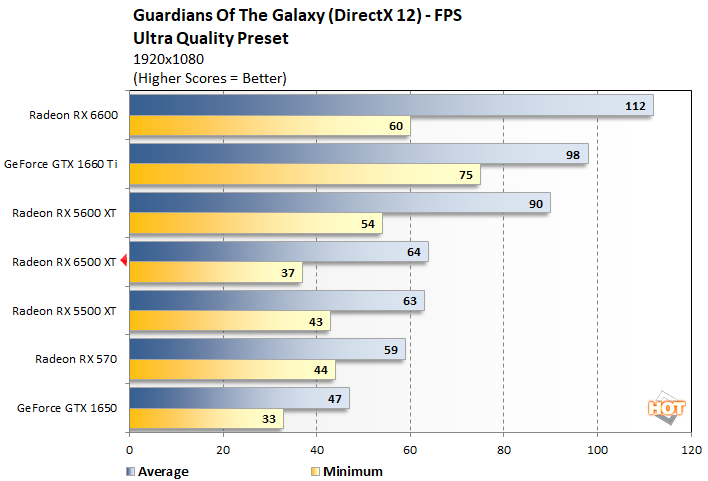 With the resolution set to 1440p in this game, using high-quality graphics modes, a 4GB frame buffer and 64-bit memory interface doesn't cut it and the Radeon RX 6500 XT drops to the bottom of the charts. At 1080p, however, the RX 6500 XT nudges past the 5500 XT and outruns the lower-end cards.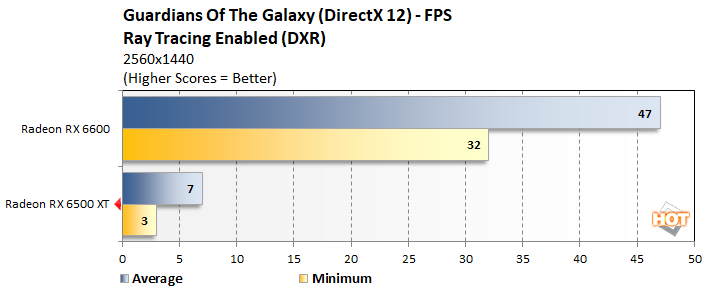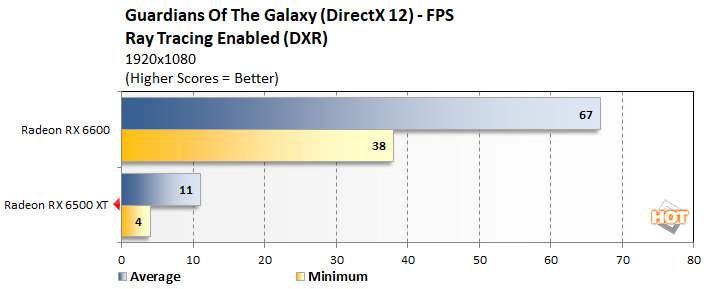 Guardians Of The Galaxy also offers support for some DXR ray tracing effects. With those effects enabled, however, the Radeon RX 6500 XT just isn't up to snuff. You could drop the resolution and detail level in the game to get performance higher, but that sort of negates the enhanced visuals offered by
ray tracing
in the first place.
Final Fantasy XIV Endwalker Benchmarks
Final Fantasy XIV: Endwalker is due launch at the end of November, for a variety of platforms. The free benchmark utility that is available checks is approximately a 2.21GB download. It will test your PC's ability to run the game at various settings, and presents a final result with an overall rating upon its conclusion. We tested Final Fantasy XIV: Endwalker at 1080p and 1440p, with maximum image quality settings.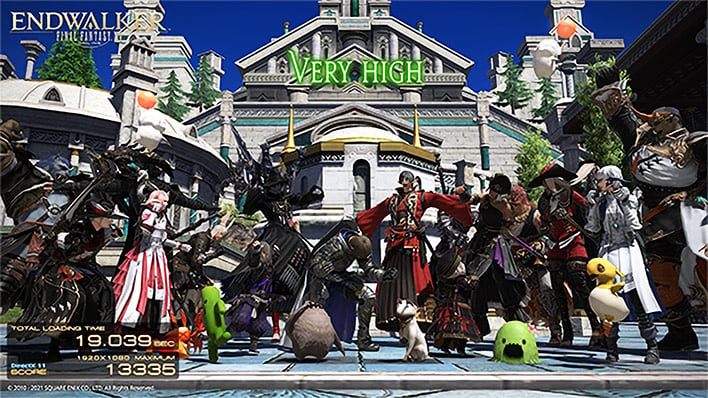 Final Fantasy Endwalker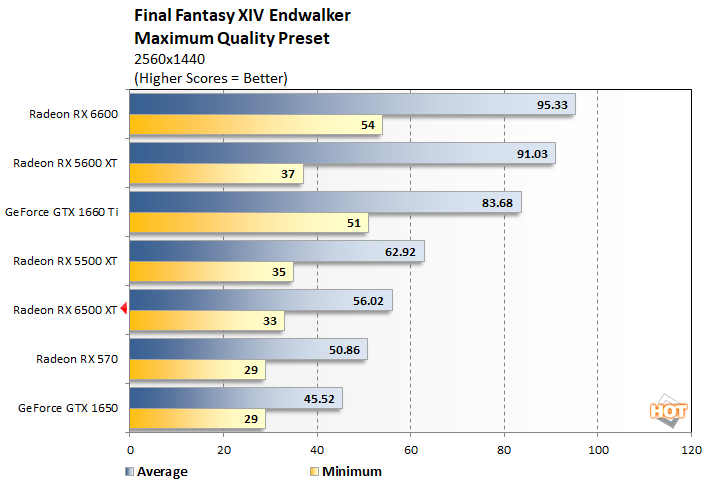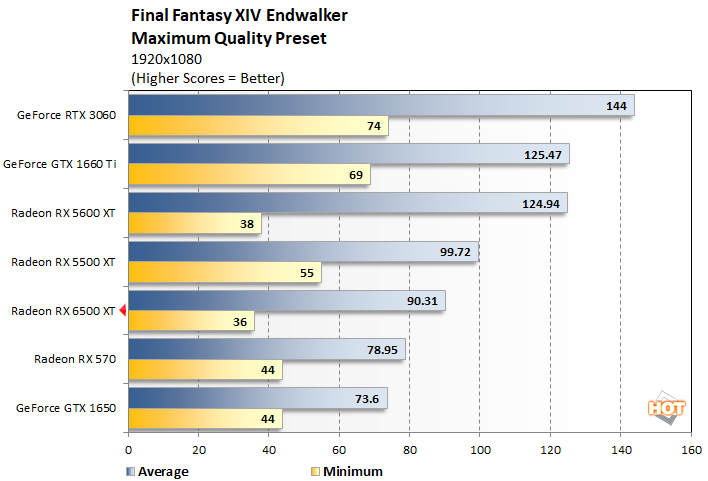 The Radeon RX 6500 XT slots in well ahead of the previous gen Radeon RX 570 and GeForce GTX 1650 in Final Fantasy XIV Endwalker, but the older Radeon RX 5500 XT finishes out in front, not to mention the higher end cards.
Gears 5 Benchmarks
The Coalition's newest Gears title, Gears 5, brings with it a whole host of new graphical effects and HDR lighting to both the console and PC alike, thanks to the latest iteration of Epic's Unreal Engine 4. We tested the game at a couple of resolutions, with its Ultra quality preset.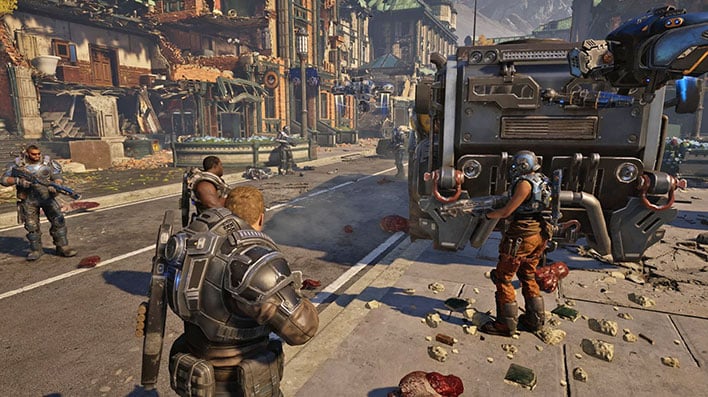 Gears 5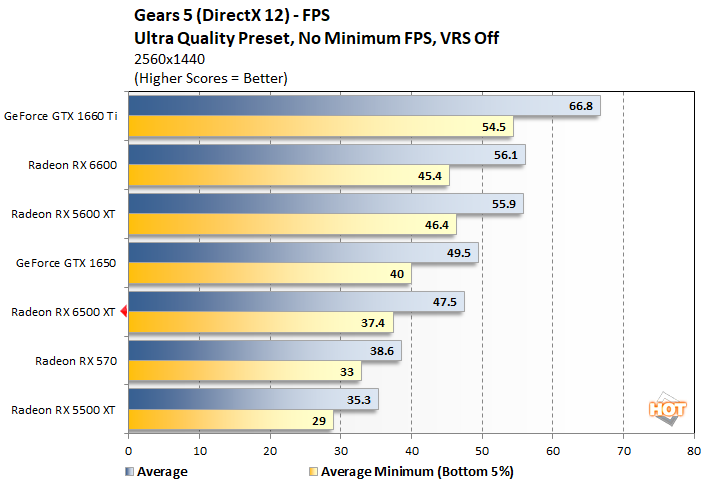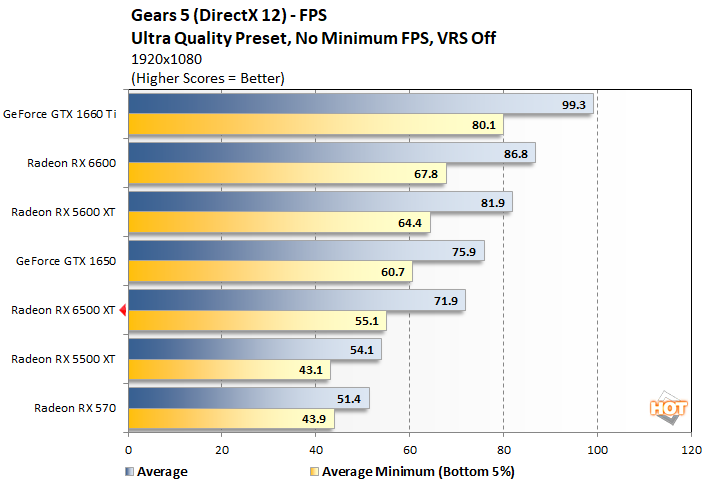 The Radeon RX 5500 XT and Radeon RX 570 take a backseat to the Radeon RX 6500 XT in Gears 5, but the GeForce GTX 1650 is able to pull ahead at both resolutions.
Far Cry 6 Benchmarks
Next up, we've got some benchmark scores from Far Cry 6, the latest installment in the storied franchise. Like its predecessors, Far Cry New Dawn is a fast-action shooter set in an open world environment with lush visuals and high graphics fidelity. The game is set on the fictional Caribbean island of Yara, ruled by Giancarlo Esposito's dictator "El Presidente" Antón Castillo. We tested all of the graphics cards here at multiple resolutions using Ultra Quality settings to see how they handled this recently-released AAA title.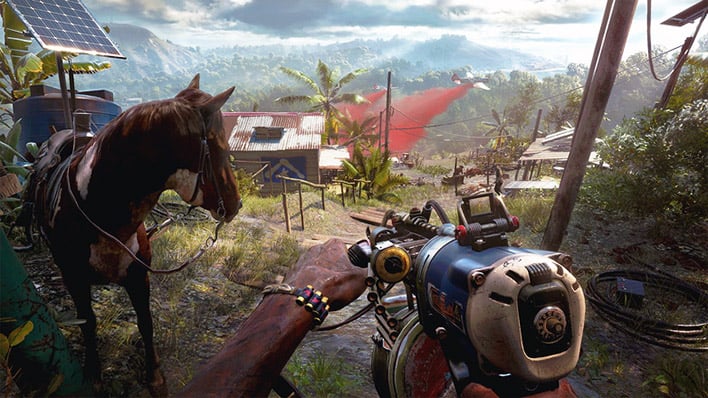 FarCry 6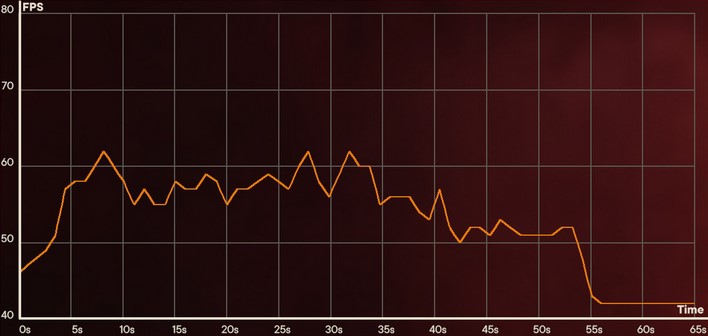 Radeon RX 6500 XT Details @ 1080p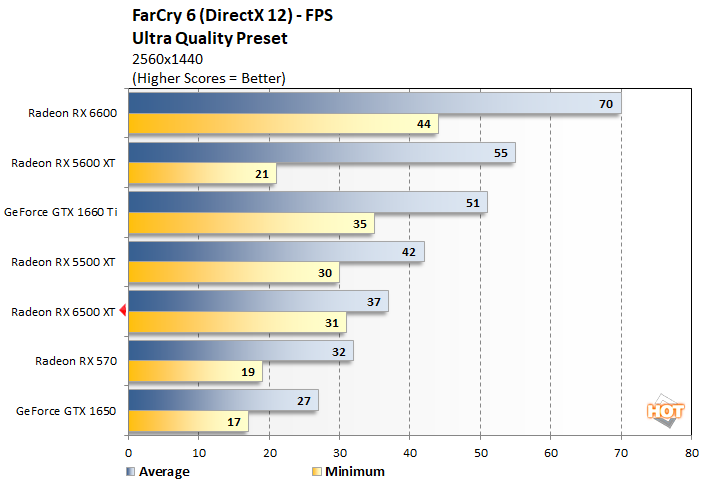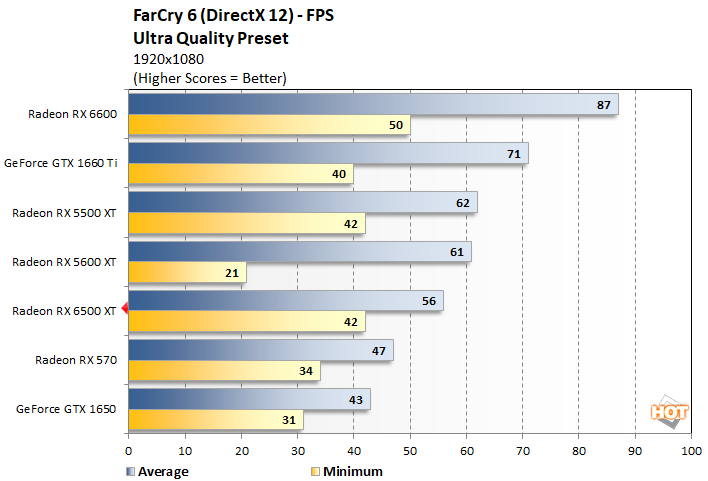 The Radeon RX 6500 XT offered higher minimum framerates than the Radeon RX 5500 XT here, but the older card put up better average scores at both resolutions. The Radeon RX 6500 XT was a significant step up over the Radeon RX 570 and GTX 1650, however.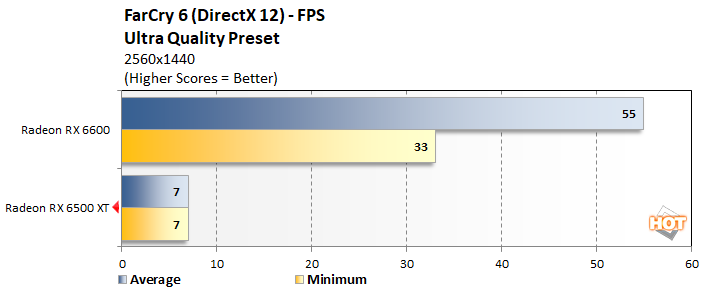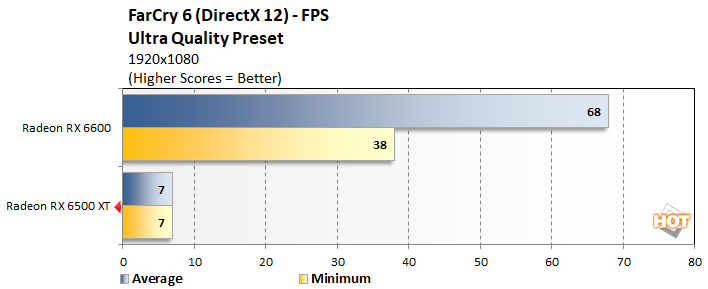 FarCry 6 also offers some DXR ray tracing effects, so we flipped them on for some additional testing. Just like Port Royal and Guardians, the 6500 XT's 4GB of memory just wasn't enough to handle the additional resources DXR requires.
F1 2021 Benchmarks
F1 2021 is Codemaster's latest Formula One racing simulation, and like previous version of the game, it sports impressive visuals. This latest addition to the franchise supports DirectX 11 or DirectX 12, and it incorporates support for a number of AMD's FidelityFX and NVIDIA technologies (like DLSS), though we didn't enable any of them to keep the playing field level. We tested the game with its Ultra High graphics preset, but with Ray Tracing disabled and TAA enabled at a couple of resolutions to see what the graphics cards could do.

F1 2021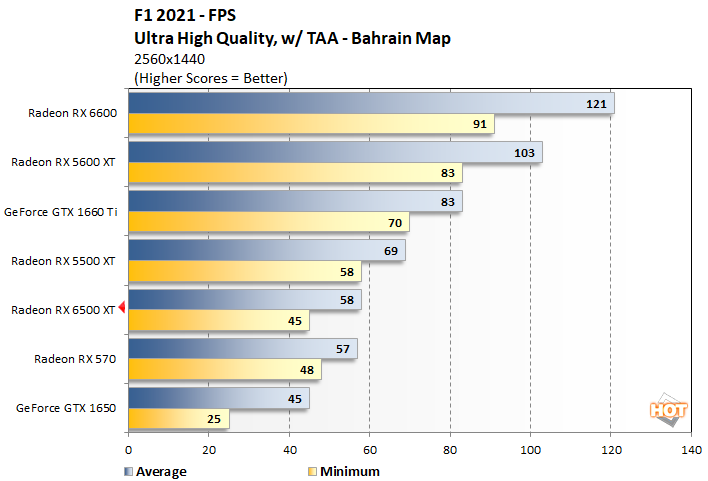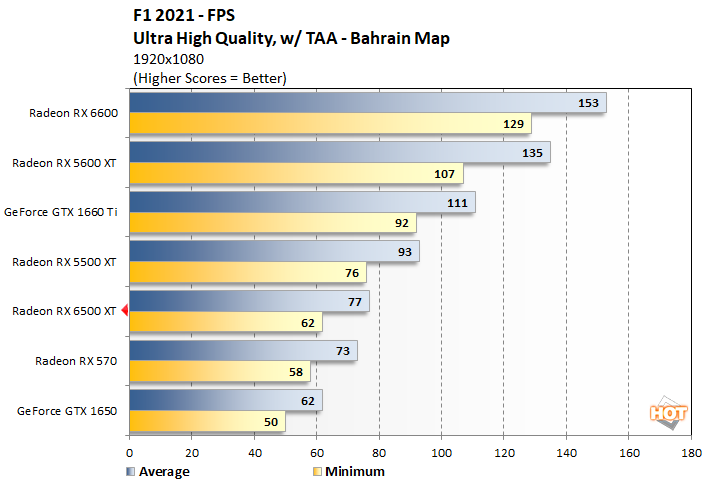 Once again we see the
Radeon
RX 6500 XT falling in behind the Radeon RX 5500 XT, but well ahead of the GeForce GTX 1650.
Related content