AMD Radeon RX 5500 XT Review: Navi Targets 1080P Gamers
AMD Radeon RX 5500 XT - Our Summary And Conclusion
Performance Summary: The new Radeon RX 5500 XT is capable of achieving playable framerates at the 1080P resolution AMD is targeting, with high image quality settings in most titles. Jumping up to 1440P with similar image quality settings is hit or miss, but for less demanding titles (or with image quality settings toned down somewhat), things should be playable as well. Versus competing GPUs, the Radeon RX 5500 XT trades blows with the Radeon RX 590, though the 590 is faster more often than not. The Radeon RX 5500 XT outruns the GeForce GTX 1650 across the board and hangs with the vanilla GeForce GTX 1660, but the higher-end Tis and Supers offer markedly more performance overall.

At 1080P, the 4GB Radeon RX 5500 XT performs similarly to the 8GB variant for the most part, but we'd caution against buying a GPU with only 4GB of memory at this time. As games get more complex, that 4GB of memory is going to be a hindrance, so save up the extra coin or shift your budget around a bit to accommodate an 8GB-equipped GPU if you're building a PC gaming system anytime soon.
AMD's suggested pricing for the Radeon RX 5500 XT 4GB is $169 USD and the Radeon RX 5500 XT 8GB $199 USD. At those prices the cards compete with GeForce GTX 1650 Supers and the standard GeForce GTX 1660. Custom cards like the Sapphire Pulse models featured in this article will be priced somewhat higher though and land in the $219 to $239 range for 8GB models. That puts pricing within reach of cards like the previous-gen Radeon RX Vega 56, which you can find for about $269 (some even have active rebates at the moment,
bringing the price down to $239
). In other words, there is a LOT of additional performance available for a relatively small additional investment, in the current GPU landscape at least. As availability for older cards fade, this may not always be the case, so do your homework before finalizing any upcoming builds, or making any upgrade decisions.
The Radeon RX 5500 XT targets 1080P, mainstream gamers at an affordable price point, and it does so with a much more power-friendly
GPU
, that's relatively tiny (and more economical to produce) than previous-gen offerings. If you'd like to take advantage of AMD's latest GPU architecture for a mainstream gaming PC, and the cards fall within your budget, they are worthy of consideration. Just keep an eye out for deals on higher-end cards if you'd like to future-proof your build a bit more.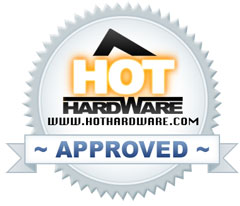 Smooth, High-Quality 1080P Gaming

Runs Cool and Quiet
Relatively Low Power
Affordable Prices

Don't Buy A 4GB GPU In 2020

Not Quite As Fast As RX 590 Overall

Much More Performance Available For Small Additional Fee
Related content