Game Over For $1 Xbox Game Pass Trial Offer, Here's What Microsoft Had To Say
If you're trying to game on a budget, Microsoft's Game Pass is a
pretty decent deal
. As long as you stay subscribed at $10 a month, you get to play quite a few PC games to your heart's content, and they're
not just Microsoft's own games
, either. The company has been running a promotion for years that would let prospective subscribers try out the service for just a dollar, but it looks like that promotion is finally ending.
This news comes by way of
The Verge
, who reports that the deal has officially been pulled, and that Microsoft is "considering new promotions instead." This
comes as a bummer
to both cheapskates as well as clever people fallen on hard times where the deal was available, because it was entirely possible to keep making new Microsoft accounts to abuse the promotion, and that may be why it was ended.
Microsoft gave a statement to the site, which simply says that the company has ended the "previous introductory offer" for Game Pass on both Xbox and PC as well as the merged "Ultimate" pass. The statement goes on to say that Microsoft is "evaluating different marketing promotions for new members in the future." It's difficult to imagine a better promotion than "try it for a dollar," but we're curious to see what Microsoft comes up with.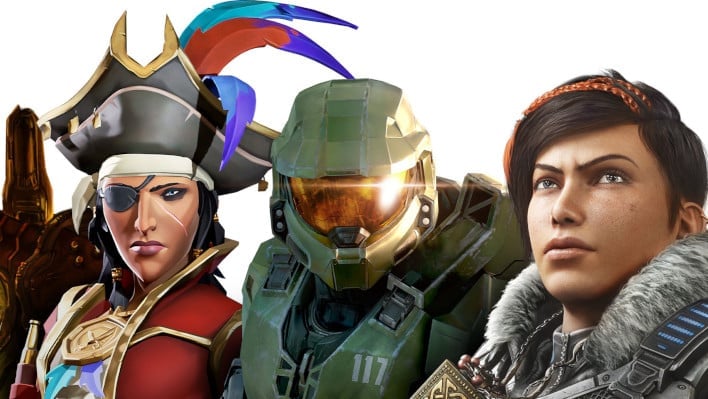 The Verge notes
that Microsoft has a "
Friends & Family
" plan available in a few select countries that allows a user to pay a higher monthly price—around $24/month—to share Game Pass with up to four other users. However, that deal isn't available yet in the US or UK, or indeed most of the world. The countries that can make use of the family plan include Colombia, Chile, Hungary, Ireland, Israel, New Zealand, South Africa, and Sweden.
It's possible that the end of this trial could signal the expansion of that plan; Microsoft's been expanding access to its Game Pass services to many other countries, too. The tech giant is
quite enthusiastic about Game Pass
, and understandably so—folks aren't quick to cancel monthly subscriptions, even when they aren't using them, which means it's basically free money for Microsoft. Even when you do use Game Pass, you're just downloading a digital copy of the games; it ultimately costs Microsoft very little to deploy.
Of course, the downside of Game Pass on the user side of things is that you don't get to keep the titles once you end your subscription. If you want to keep playing, you've got to keep paying into perpetuity. That's an acceptable compromise for some folks—a low monthly price for access to
loads of AAA and indie games
—but your author is going to keep buying physical games, thanks.