2.5 Geeks: Ryzen 4000, AMD Earnings, OnePlus Nord And Buds, Tiger Lake Benchmarks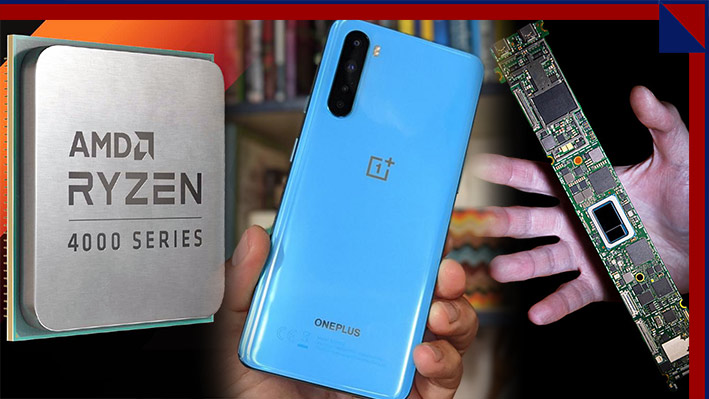 In this episode of HotHardware's Two And A Half Geeks podcast, we'll be talking about the AMD from Ryzen 4000 series, AMD's stellar earnings, and how fast DDR4 RAM affects Ryzen performance. We'll also be chatting up the fabulous OnePlus Nord and Buds, impressive Intel Tiger Lake benchmarks and lots more...

Audio Kicks In @ 3:40!
Show Notes:
05:49 -
AMD Brings Power And Performance Of Ryzen 4000 Renoir Processors To Desktop PCs

09:29 -
AMD Crushes Q2 Earnings, Setting Records As Ryzen And EPYC Sales Surge
17:03 -
Intel Tiger Lake Benchmark Leak Shows Massive Performance Gains
19:23 -
Intel Beats Earnings But Discloses 7nm Process Delay With 3rd Party Fab Contingency Plan
21:10 -
OnePlus Nord Review: Excellent 5G Android Phone, Great Value
33:29 -
OnePlus Buds Review: Great Sound, Battery Life And Price
37:49 -
XPG Spectrix D60G Review: How Fast DDR4 RAM Affects Ryzen
40:29 -
HotHardware's Ryzen And Radeon Giveaway With Asetek And AMD Winners!