OnePlus Keyboard 81 Pro Review: Customizable Mechanical Marvel
OnePlus Keyboard 81 Pro: The Gateway To A Customizable Mechanical Keyboard Obsession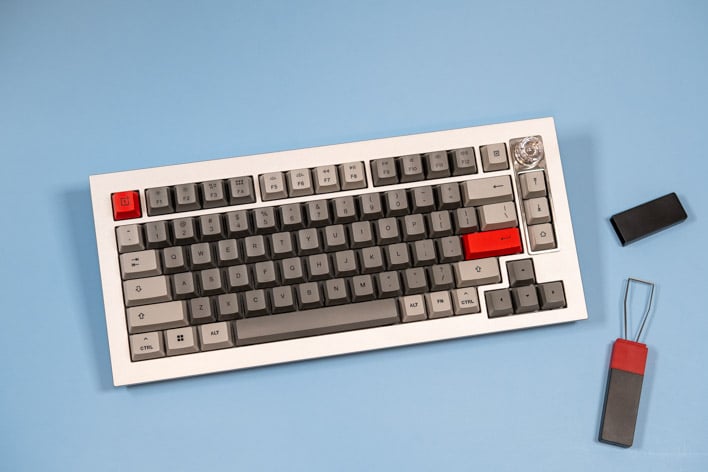 OnePlus Keyboard 81 Pro: Starting at $219.99


OnePlus and Keychron deliver enthusiast features and a compact design in a reasonably priced package with the OnePlus Keyboard 81 Pro.






Attractive Design
Good value with many advanced features
Open source, customizable firmware
Hotswappable switches
Excellent compact layout

Included keycap set is just okay

Custom "Marble-mallow" caps cost extra
Only comes in silver
Slightly mushy feel and more key sink at the edges

$220 for a keyboard is objectively a lot of money




---
OnePlus is known almost exclusively for its Android smartphones, which it began releasing in 2014. Since then, however, OnePlus has branched out into a few other product categories like
TVs
and
tablets
. Now, OnePlus has worked with Keychron to produce its first mechanical keyboard, and you know what? It's surprisingly good.
Pricing is a bit high at $219, but the OnePlus Keyboard 81 Pro comes with everything you need and then some. You can get cheap keyboards for next to nothing, but the Keyboard 81 Pro isn't going after that market—it's for people who demand more from their typing experience. It might not serve the needs of some picky keyboard snob like myself, but it has all the features you could ever need, and it's much better than the offerings from a number of well-known, mainstream peripheral makers.
OnePlus Keyboard 81 Pro Design and Features
For its first board,
OnePlus decided
to go with a trendy compact layout. While the board is called the Keyboard 81 Pro, this layout is what we keyboard nerds refer to as a 75%. That means it has about 75% of the keys from the standard ANSI layout, including the alphas, modifiers, number row, arrows, F-row, and an additional column of keys on the right side.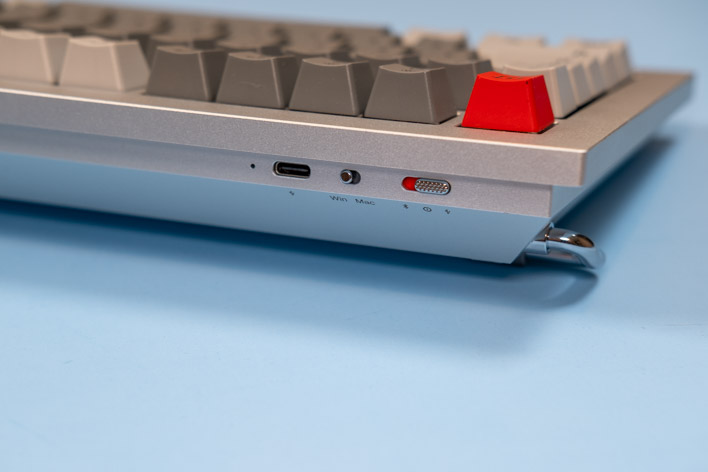 The Keyboard 81 Pro has a large, flat bezel surrounding the keys. This sits on a smaller base that tapers inward on all sides. It looks clean enough, but thin objects like mouse pads and wrist rests can get stuck under the tapered section.
We're a big fan of compact layouts like 75% and 65% because they don't take up as much desk space, and you can keep your mouse closer for better ergonomics. And who needs a number pad anyway? There's a number row, which is fine unless you're an accountant or are constantly working with numbers. OnePlus makes up for that with a rotary encoder knob, which is mapped to volume control by default. This is a nice extra that high-end custom keyboards started incorporating a few years ago. Our only objection is the clear knob looks a bit like an 1980s dimmer switch.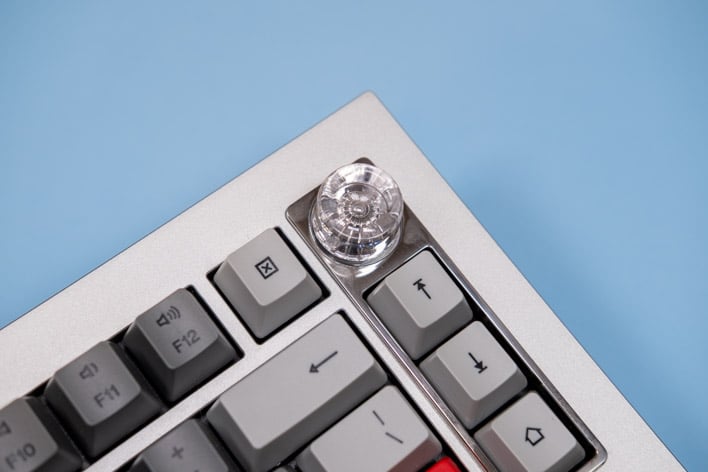 The Keyboard 81 Pro has a gasketed internal design, which means the plate (where the switches plug in) is held between rubberized seals. This isolates it and reduces the clicking and rattling that lesser keyboards experience. However, there are only five gaskets inside to support the plate. Plus, one of them is small enough it almost doesn't count, and there are no gaskets on the left and right sides. This leads to some mushiness that will be apparent to heavy typists, but the majority of people won't be bothered, even toward the edge where the soft foam compresses more. It doesn't help that the plate is plastic instead of aluminum.
It's the same thing when pressing the knob—you can see the plate and PCB flexing quite a bit, and there's a slight crinkling noise from the bottom case foam, which appears to be made of a different material than the gaskets. We are, however, surprised and delighted that the included stabilizers (the wires running on longer keys like space and enter) are very quiet and consistent. Too many retail mechanical keyboards skimp on these parts, causing the board to sound like a rattly mess.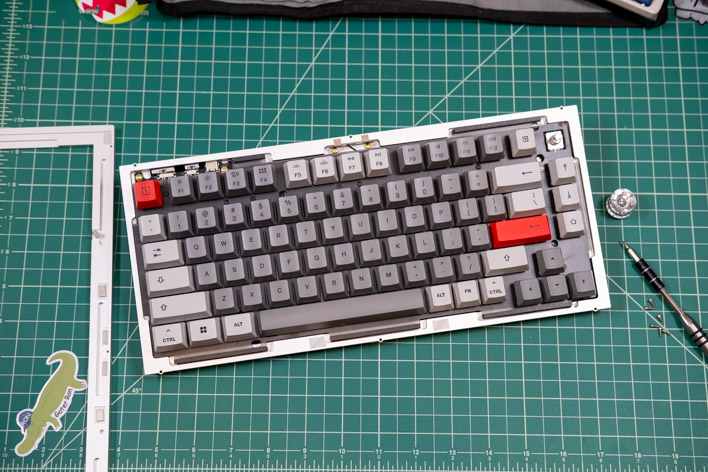 With the top case removed, you can see the gaskets around the periphery, but there aren't enough of them.
The Keyboard 81 Pro comes with a set of OEM-profile keycaps, and they get the job done. OnePlus says it developed a material called "Marble-mallow" for the keycaps, but couldn't offer much additional detail. Strangely, you only get Marble-mallow with the linear blue switch board (which costs $20 extra). The other one (which we tested) comes with good old-fashioned PBT caps. The thin walls of these caps make them sound a bit hollow, but we can't complain too much when they're included.
There is a slight issue with the OP's keycaps, though. On the plus side, they're doubleshot, so the legend and surrounding cap are molded in two steps for added durability. That means the legends won't fade, but they don't look as good as they could. The alpha legends are centered, while the mods are split between left and right justified (save for right shift, which is centered), but then the bottom row switches are centered again. It just looks awkward.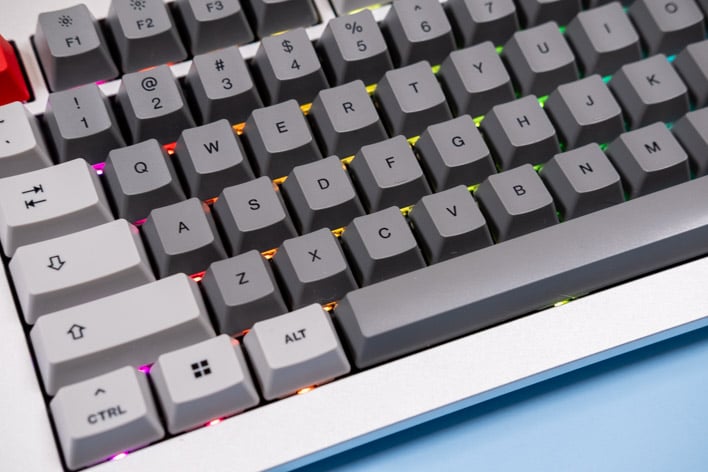 OnePlus Keyboard 81 Pro Specifications
The
OnePlus Keyboard 81 Pro
supports wired mode over USB-C and Bluetooth. We've tested both and found the Bluetooth connection to be reliable and the battery life to be more than enough even with RGB on. There's a switch that changes modes, and right next to it is the system mode switch. Our board shipped with Mac mode enabled, but it was just a quick flip (and a keycap swap) to make the keyboard work with the standard Windows layout.
Form factor

75% (81 keys)

Switches

Summer Breeze linear or Winter Bonfire tactile, hotswap sockets

Battery

4000mAh, 100 hours at minimum RGB brightness


Measurements

33.83 x 15.05 x 4.73 cm, 1.87 kg (4.12 lbs)


Connectivity

USB-C, Bluetooth 5.1,

Lighting
South-facing per-key RGB


Included accessories

USB cable, Windows layout keycaps, keycap/switch puller
OnePlus Keyboard 81 Pro Customization
OnePlus has two switch options for the Keyboard 81 Pro: the tactile Winter Bonfire (red stem) and linear Summer Breeze (blue stem). We tested the tactile version of the board for this review. The switches have a bottom-out force of 45g, which is about the same as common switches like the Cherry MX Brown and Gateron Brown. However, the OnePlus switches have more tactility than Brown switches, which makes for a nicely tactile experience even if you really pound the keys.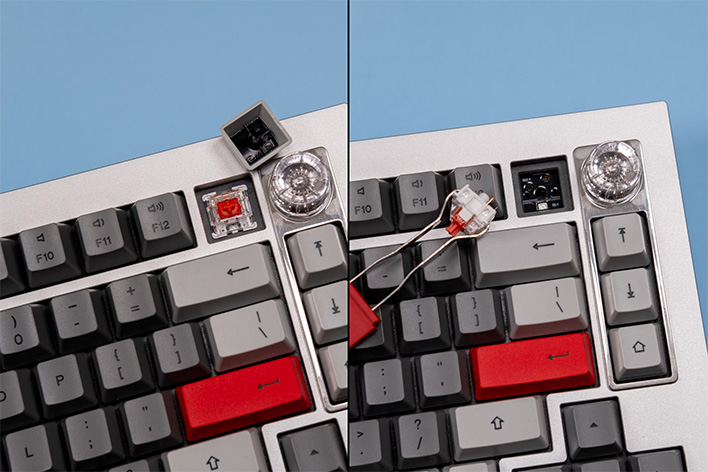 That said, high-end tactile switches like
Zealios
and
Bobas
are superior, with more weight options, smoother operation, and greater tactility. If you don't love the OnePlus switches, that's no problem. This board has hot-swap sockets, so you can use the included tool to pull out the switches and plug in any MX-style switch. We plugged in a few others, and they all fired as expected. Swapping the switches will totally change the feel of the keyboard, giving you the opportunity to tune it to your preferences. But the aforementioned "better" switches are also much more expensive—you'll spend almost $100 to get enough Zealios to outfit the Keyboard 81 Pro. Naturally, you can also replace the stock keycaps, and we appreciate the (mostly) standard layout of this board. Any enthusiast keycap set should have the necessary keys.
One of the best things about this board (
and other designs from Keychron
) is that it runs the open source QMK firmware and works with the free VIA programming interface. Just zip over to the VIA site in Chrome, and authorize access to your keyboard. There, you can change any key function on the main or function layer. The per-key RGB lights are also fully configurable in VIA.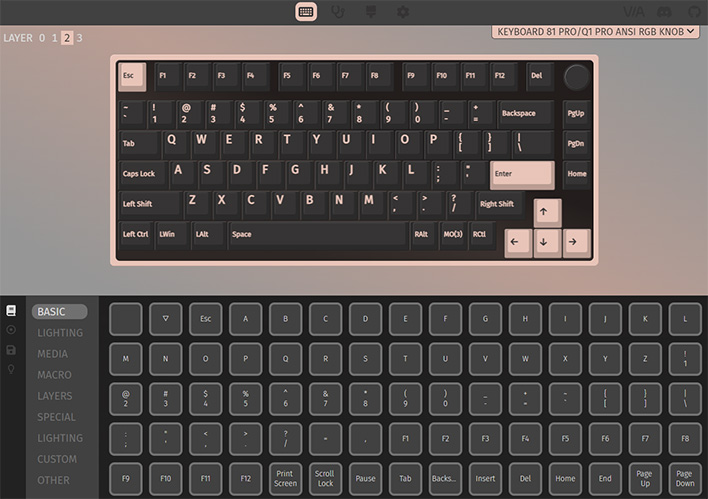 Since this keyboard has most Mac and Windows modes, the VIA layers are split up a bit. Mac is 1 and 2, while Windows is 3 and 4. Make sure you change the right layer, and your board will instantly update with the new mapping. Even better: QMK runs entirely on the board, giving you advanced features without needing a clunky PC client running in the background.
OnePlus Keyboard 81 Pro Conclusion
There are some minor issues with the first
OnePlus keyboard
—the keycaps could be better, the gasket feel is a bit inconsistent, and it only comes in silver. However, most of that won't matter to people who just want a reliable, high-quality, customizable mechanical keyboard.
The Keyboard 81 Pro looks great, with its smooth silver anodized finish and prominent foot. There is an obvious price premium, but you get a lot for you money, including RGB lighting, swappable switches, and Bluetooth. The cost is in-line with similar boards sold under the Keychron brand, too.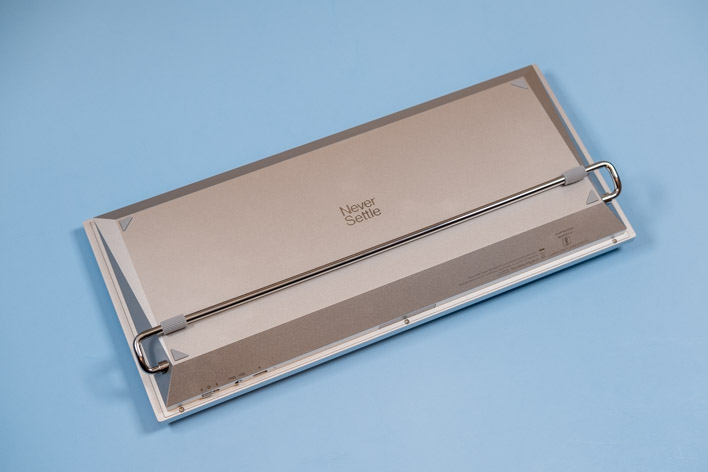 We wish OnePlus would sell a barebones version of this board without the keycaps or switches, because the bones really are solid. With a little bit of customization in the hardware and software department, you could make the OnePlus Keyboard 81 Pro a fantastic daily driver keyboard. It will also give you a good handle on the features of more expensive keyboard kits, which will make it easier to configure one of those if you decide to step up.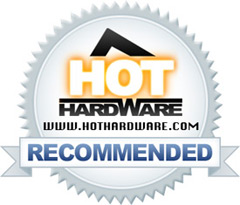 Related content