OnePlus Keyboard Poses For A Close-Up Photo Shoot Ahead Of February Launch
Late last year,
OnePlus teased
that it was preparing a "new and exciting" entry into the PC mechanical keyboard market. We shared some brief details of the project, but what we had was big on designer discussion yet small on details and images. Now, thanks to a new
official video
teaser, we have a much better idea of how the finished product will look. Moreover, some reliable sources suggest that the keyboard will be launched in February.
OnePlus has
irrefutable skills
in the mobile device space, but for its first venture into PC (and Mac) input peripherals it has wisely taken a partner. Together with Keychron, OnePlus is preparing a keyboard which is described as offering the following features:
High quality build
TKL layout with multi-purpose dial
Hot-swappable standard keyswitches
Open-source firmware
Mac and PC compatibility at the flick of a switch
Dual mode connectivity – Bluetooth or wired
RGB lighting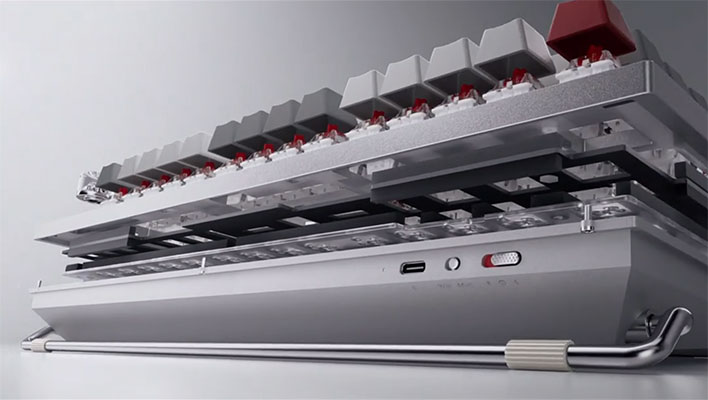 When it talks about build quality, OnePlus offers some specifics. For example, the chassis of the keyboard is described as a "meticulously crafted Aluminum body," which has been precisely CNC machined. Under the keys you will also find that the deck has multiple layers of dampening, with its "double gasket design." Another big claim for this OnePlus keyboard is that it offers advanced customization. The hardware is easy to modify thanks to the use of
hot swappable switches
and the use of standard keycaps. Additionally, open-source firmware like QMK and VIA allows for real-time control of RGB lighting, key remapping and more. If we are lucky, OnePlus will also have kept back some surprises for the release date.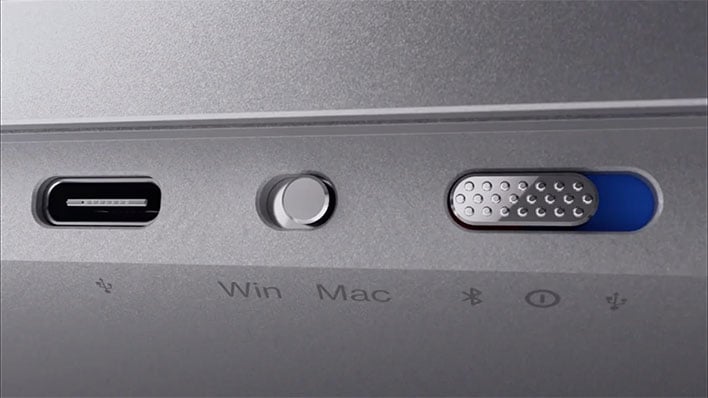 Some sneaky leaking from
91 mobiles
, means we have an alternative picture of the upper right of the OnePlus Keyboard deck. Here you can see that a red knob is equipped, providing a small hint that OnePlus will be offering or bundling a variety of keycaps or special control and modifier keys with this product. A dial/wheel or knob is certainly a great extra to a traditional keyboard, for fast and intuitive control of audio volume. Other keyboards with dials usually allow them to be switched to control other things like RGB brightness, switch tasks, or even scroll the screen view.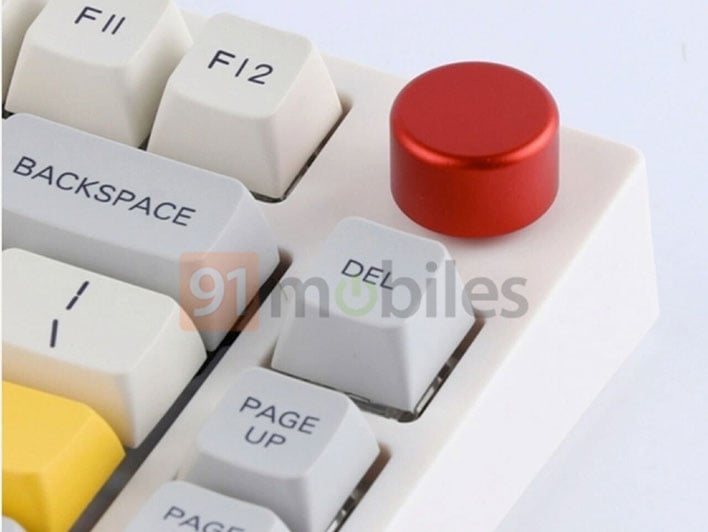 91 mobiles is usually a great source of smartphone leaks, and its contact at OnePlus indicates that the upcoming keyboard will launch very soon. According to their report the OnePlus Keyboard will launch in India alongside the
OnePlus 11 smart phone
on February 7. It adds that the keyboards will appear even earlier in February in China, but doesn't mention a specific date. However, the keyboard launch sounds like a 'paper launch' as later on the report says that OnePlus will put the input peripheral into mass production sometime in March.