Google Pixel Watch 2 Review: An Impressive Sequel
Pixel Watch 2: Google's Sleek Watch Brings Big Improvements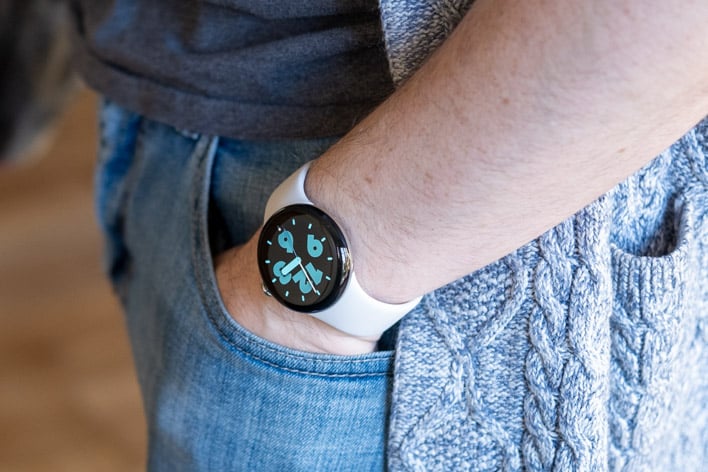 Google Pixel Watch 2: Starting at $349.99


The Google Watch 2 builds on the success of the original with better performance, battery life, and fitness tracking, but its starting price is still relatively high.






Bright, sharp display
A solid day of battery life
Extremely comfortable on the wrist
Stylish design

Uses proprietary band connector
Only available in one size (41mm)
No repair options
High starting price






---
Google's history with Android-powered wearables stretches back almost a decade, but it wasn't until 2022 that Google finally released a smartwatch of its own. The Pixel Watch debuted in a market dominated by Apple, which is still
earning praise
for its improved software and sleek industrial design. However, the second-generation Pixel Watch is
now available
, and it builds on the successes of the original while addressing many of its shortcomings. That said, there are a couple of caveats to be aware of here, with the new
Made by Google
Pixel Watch 2.
Google Pixel Watch 2: Industrial Design And Hardware Platform
The Pixel Watch 2 looks identical to the first-gen unit, from the recessed band connector to its pill-shaped case, it's a dead ringer. You'd have to flip the device over and read the tiny text on the underside to tell the devices apart. That's not a bad thing, though, because the Pixel Watch design aesthetic works. It's like a round version of the Apple Watch, with a curved glass screen that merges into the metal body of the watch.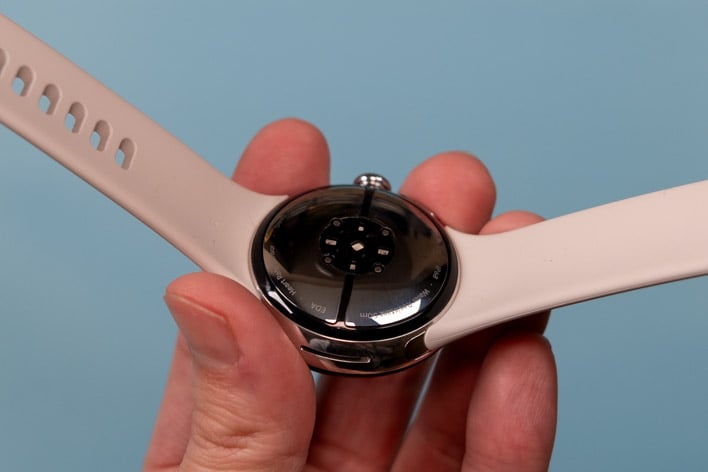 There are two buttons on the watch: the crown and the recent apps button. Both have good tactility when pressed, and the crown rotates smoothly to scroll through lists and menus. We've found ourselves occasionally fiddling with the crown simply because the watch's haptics are so good. The vibration motor is strong enough that you'll never miss a notification.
If you're intimately familiar with the Pixel Watch, you might notice one small external hardware change. There are four tiny metal contacts on the underside, which connect the watch to the charger. Last year's watch charged wirelessly, but this one relies on pogo pins. Lining up these pin contacts is an additional step, but the magnetic charger holds it securely in place.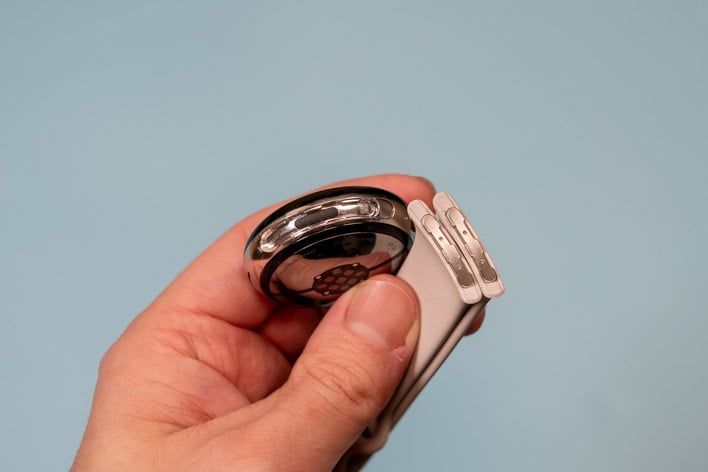 There are no protruding lugs to hold the watch band like most Android wearables. Instead, Google stuck with its proprietary solution. It's fast to swap the bands if, for example, you want to wear a cozy fabric band to bed and a silicone one for working out. Just press the button, slide the band to the side, and then slide a new one into place. Not being able to purchase cheap standard bands is a bummer, but Google's watch band selection has expanded this year. There are various silicone styles, some sporty and other understated. There are also metal link and mesh options. We've tested a variety of Pixel Watch bands and found them to be high-quality, but the pricing is up there. You're looking at $50 for a basic silicone band, $80 for leather, and a whopping $200 for metal links. On the plus side, any bands purchased for the first-gen watch will work with the Pixel Watch 2.
Processor

Snapdragon Wear W5 Gen 1


Display

1.2-inch 450 x 450 OLED

Memory

2GB

Storage

32GB

Battery

306mAh

OS

Wear OS 4


Dimensions

41 x 41 x 12.3 mm

Weight

31 g (1.09 oz)

Connectivity

Wi-Fi (802.11n), Bluetooth 5.0, NFC, LTE, LTE (optional), UWB


Colors

Polished Silver, Matte Black, Champagne Gold


Pricing

Pixel Watch 2 Wi-Fi / Bluetooth: $349.99
Pixel Watch 2 LTE: $399.99

The combination of the rounded case and recessed connector makes the Pixel Watch 2 one of the most comfortable smartwatches on the market. There are no unnecessary design embellishments to make the device look more like a traditional watch, which helps keep its weight down. It also won't get snagged on blankets if you wear it for sleep tracking. In fact, if you find yourself fussing with uncomfortable smartwatches throughout the day, the Pixel Watch could be for you.
The Pixel Watch 2's display is a little on the small side at 1.2 inches, the same as the first-gen watch. However, you'd never know at a glance. Google uses a low-density UI in its software with lots of padding so things don't seem cramped. This allows the OLED panel to blend seamlessly into the curved bezel. It's the same trick the Apple Watch uses to hide the screen borders. It does look nice, but you might ocassionally struggle to get things done on the watch with that tiny OLED display. The screen itself is great, though. Its 450 x 450 resolution is sharp, and the 1,000 nits of brightness ensures it's readable outdoors.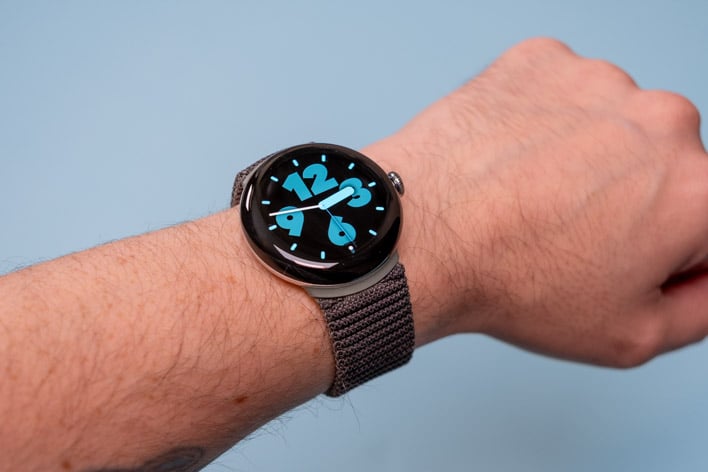 The Pixel Watch looks nice, but that domed glass cover is very exposed. If you get a scratch, or, heaven forbid, a crack, you might be out of luck. Like the first-gen watch, there are currently no repair options because not even Google has spare parts. It is not a great look when Google goes out of its way to point out how much of its hardware is produced with recycled materials. Smartwatches are hanging out on your wrist all day, so there's a lot of opportunity for accidental damage. One hard bump should not turn your expensive wearable into e-waste.
Pixel Watch 2 Review: Software, Performance And Battery Life
The Pixel Watch 2 version of Wear OS is clean and elegant compared to other takes on the platform. It's the same as last year, with a predominantly black UI that takes advantage of the OLED panel to blend in with the bezel. The watch faces are attractive and highly customizable, and we prefer Google's UI
organization to the Wear OS
you'd get on Samsung, Fossil, or Mobvoi watches. From the watch face, you can swipe up, down, left, and right to access different features. The tiles are in a looping list to the left and right, your notifications are below, and the quick settings are above. Pressing the crown opens your app list, and you can switch right to spinning the crown to find what you want.
Unlike Samsung, Google doesn't bundle notifications from the same app together on the Pixel Watch 2. That can mean a lot of scrolling if you get a ton of emails or messages, but it's also quicker to manage a small number of pings as you don't have to expand lists to find what you need. It's a toss up which you'll prefer, but health and fitness tracking is a definite win for Google with the Pixel Watch 2.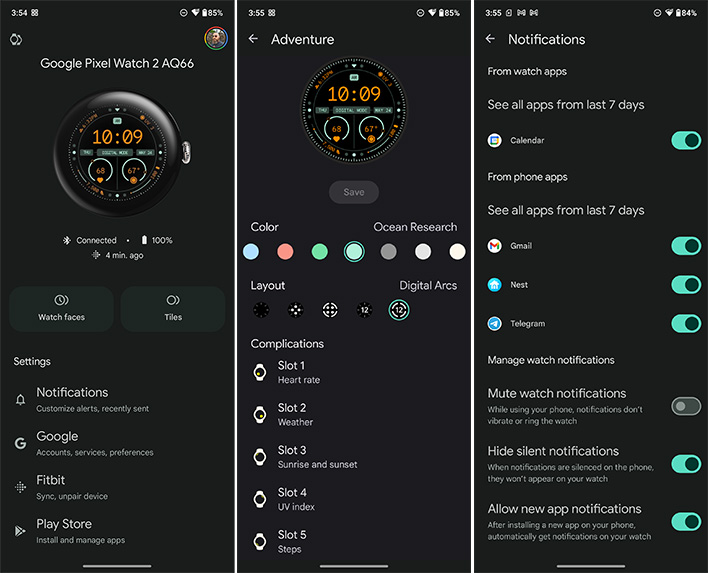 The Pixel Watch 2 plugs into Fitbit for fitness tracking, and the watch has a few new sensors to support additional health metrics. You can see your skin temperature variation, and the ECG sensor can monitor for irregular heart rhythms. However, the latter is not supported in all countries. Google also claims its heart rate sensor has been upgraded to make it as accurate as advanced medical devices. We can't verify that, but the data does seem consistent and plausible. The rest of the features are controlled via the Pixel Watch app, which has the same low-density dark vibe as the watch itself. It's got options for watch faces, tiles, notifications, and more. It stays connected to the watch reliably, too.
Last year's watch could only log generic workouts automatically, but the Pixel Watch 2 detects a handful of exercises and prompts you to save them. We found this feature to be reliable, and the data syncs immediately to Fitbit. Linking the watch to Fitbit is an extra step, but we never had to fiddle with it again to get health data to sync. It's also a snap to move your watch to another phone. Finally, gone are the days of resetting your watch just to pair a different phone. There's now a menu option to transfer the watch, which works with any Android phone running version 8 or higher.
There was a great deal of consternation about the ancient Exynos 9110 processor in the first Pixel Watch, but it was
mostly
fine. The watch felt snappy enough at launch, but it did slow down with updates. The Pixel Watch 2 doesn't mess around with old hardware—this device sports the latest
Snapdragon Wear W5 Gen 1
chip. This quad-core wearable chip is much faster and more efficient than the previous gen's chipset.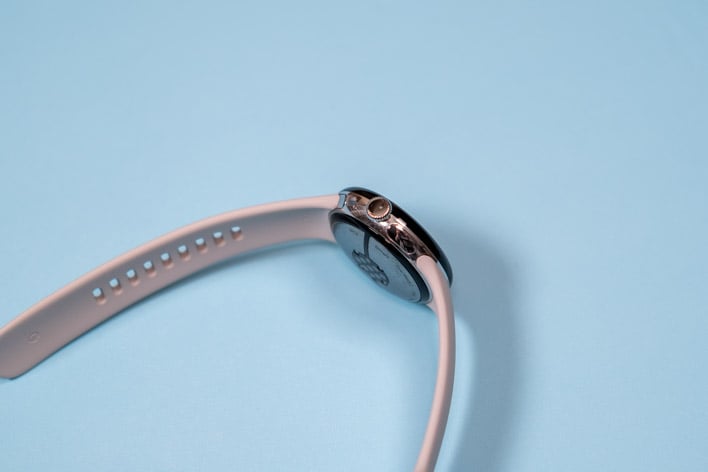 We've been impressed with the speed of Google's new watch. Not only are animations buttery smooth, but the watch wakes up without fail when notifications arrive or you lift your wrist. The watch's information tiles update reliably, and launching apps is noticeably faster than the original watch. It's easily as fast as
Samsung's latest watches
.
The main benefit of the chipset update is that you don't have to fret over the watch's battery life nearly as much. The first-gen watch usually made it through a single day, but it was close, and heavy use could kill the battery by mid-afternoon. Google claims the new Pixel Watch 2's 306mAh battery will last 24 hours per charge with always-on display, and we've actually been exceeding that by a couple of hours.
Pixel Watch 2 Review Conclusion: Almost There
Google has clearly listened to previous generation customer concerns, and as such this update brings refinement in many places. We no longer need to complain about a pokey processor, lackluster battery life, or lacking fitness sensors—the Pixel Watch 2 has addressed all those concerns. At the same time, Google kept what worked, like the slick design and (grudgingly for some) its band connector.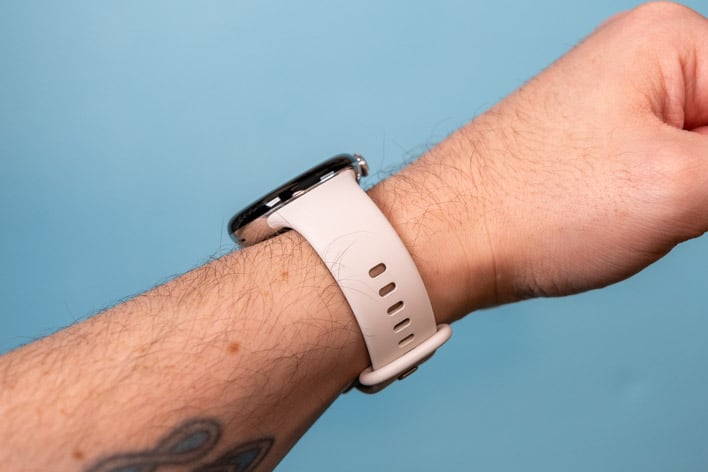 Further, we really cannot overstate how comfortable this watch is. I consider myself particularly sensitive to clunky watches on my wrist, but I genuinely forget I'm wearing the Pixel Watch sometimes. It might be nice to have standard band support, but the way bands connect to the compact body contribute to this supreme level of comfort. We can't fault Google for sticking with something that works. However, more band styles to choose from and lower prices might be nice.
There are two notable, interconnected issues that hold the Pixel Watch 2 back a bit. First, this watch cannot be repaired—not by Google and not by third parties. There are no replacement parts available, just like the first-gen watch. That's an issue when that smooth domed glass is just begging to get wrecked on your wrist. A minor instance of damage should not completely ruin your expensive smartwatch, and that's the other drawback. This watch is relatively expensive. It starts at $350, which is even more than Samsung's latest wearables. It would be easier to justify that price if there were more accessory or repair options.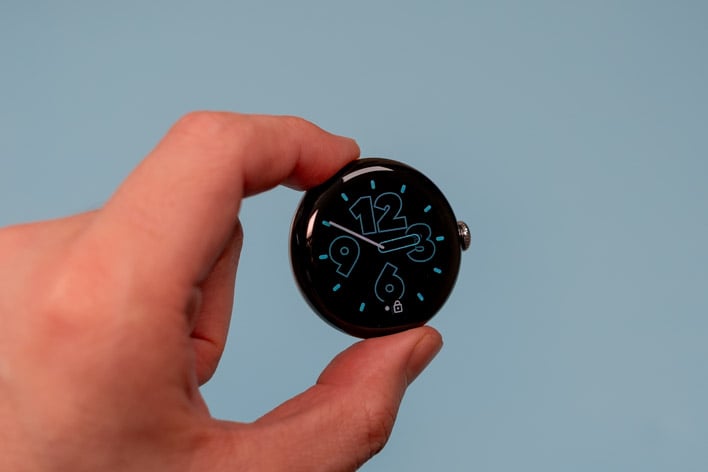 This might be the best Wear OS device money can buy currently, at least in initial quality. The Pixel Watch 2 may not tempt enough people away from the Apple Watch, but it's still a step in the right direction for Google's latest attempt at a quality wearable. The Pixel Watch 2 is easily Recommended
HotHardware
.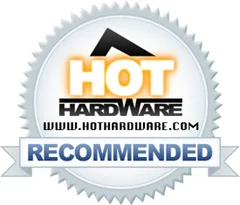 Related content