Alienware Aurora Ryzen Edition R10 Review: All-AMD Gaming Value
Alienware Aurora Ryzen Edition R10: Final Thoughts & Conclusion
Our experiences with the
Alienware Aurora
line of gaming desktops have varied somewhat over the years. The issue has not been consistency, as you might expect, but perhaps its wide range of configuration options. Aurora desktops have an incredibly wide range of configuration options which makes it difficult to ascribe an absolute value assessment across the lineup. Each time one enters our lab, we assess it on its own merits as a standalone solution. Nevertheless, the Aurora Ryzen Edition R10 we have in the lab today, as configured, likely represents the strongest
value
proposition of any Aurora machine we have tested to date.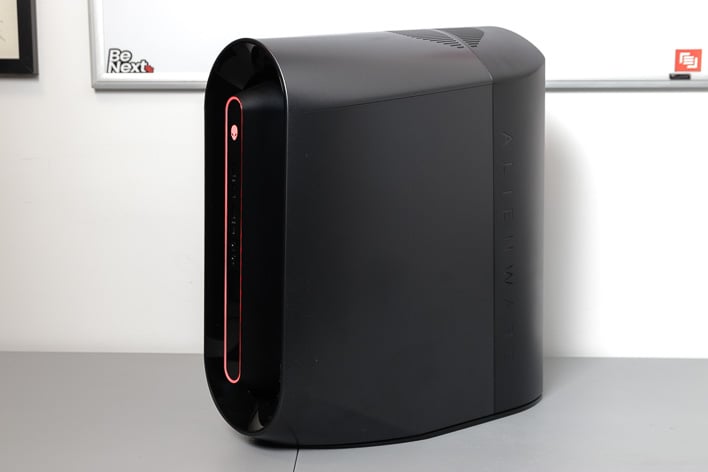 In this configuration, the Aurora R10 Ryzen Edition's performance is competitive with systems that are far more expensive in some cases. It is able to punch above its weight class because its components are very well balanced. As it was sent to us, this machine has a well-rounded CPU in the
Ryzen
7 5800X that is matched with the right amount of RAM (2GB per thread is a great rule of thumb), and a GPU that only seems stressed at the some of the highest resolutions and detail settings.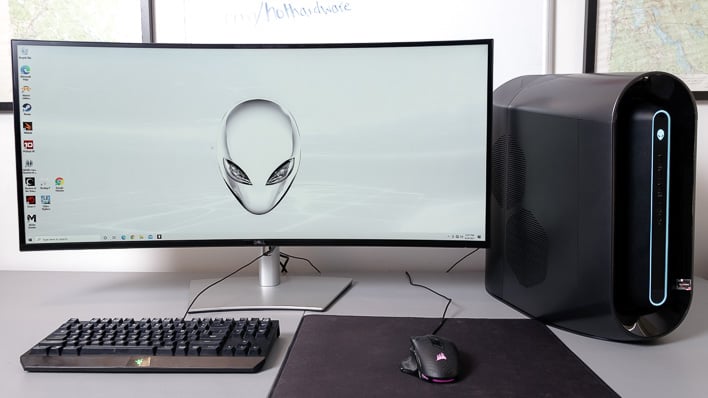 The experience delivered by this setup will be much more balanced than, say, the experience we found with the flashier
Aurora R11 we looked at
recently. The R11 as configured with a GeForce RTX 3090 was a great gaming combination with its Core i9-10900K CPU, though some power users might want a few more cores in a machine at that price point, for content creation tasks, game streaming and the like.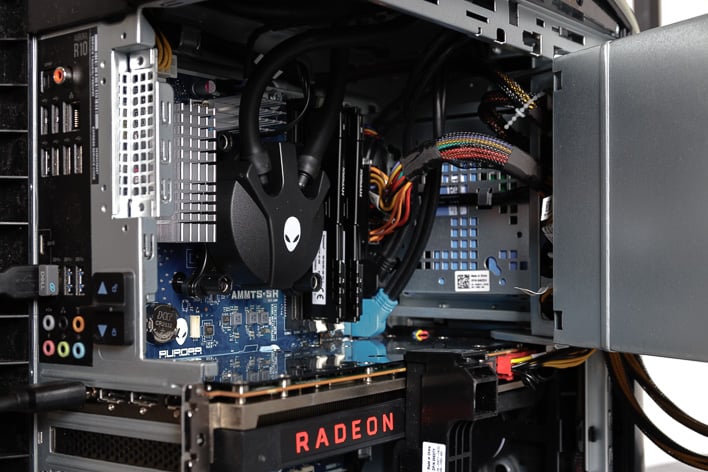 Still, the Aurora lineup isn't without fault. Dell needs to do some re-engineering of the thermal solution, which will impact the system's acoustic characteristics. Namely, some higher-end processors cannot be adequately cooled during long, sustained multi-threaded workloads, by a single 120mm radiator, or at least not with the airflow their smaller fans provide. The Aurora R10's fans can also get loud under heavier loads.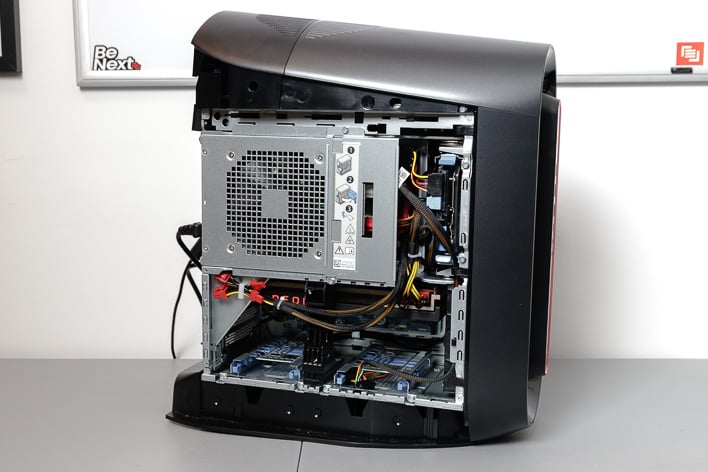 All of that said, the
Alienware
Aurora family is a platform with a lot of potential and capability. Just like planning a DIY build, it pays to research a configuration that is well balanced for your use case. This is also the part of the review where some readers might chime in that a DIY build can deliver better value, but current component asking prices will push you several hundred dollars over budget, clearly. In short, the value of a quality prebuilt system like this is even more pronounced with the current market conditions.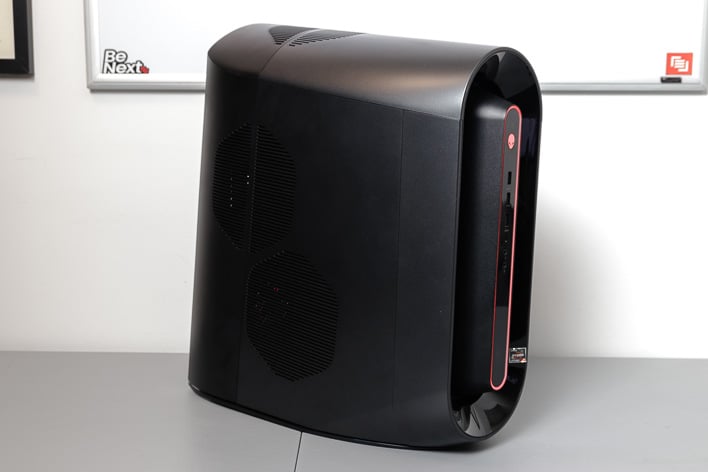 If you are currently shopping for a new gaming PC and are seeking respite from scalpers, the
Alienware Aurora R10 Ryzen Edition
may just be the safe harbor you need to weather the storm. In the configuration we tested, it's a well-balanced machine that currently delivers on a price-performance ratio that many gamers might not otherwise be able to enjoy.
Well-balanced configuration

Strong performance per dollar

AIO liquid cooled CPU

1000W PSU to feed the beast

Easily accessible component upgrades

Can get loud and thermally saturated
Plastic shell over unfinished steel interior
May arrive with memory profile disabled
Related content