Alienware Aurora R11 Review: Savage RTX 3090 Infused Lifeform
Alienware Aurora R11: Final Thoughts And Review Conclusion
Looking back through our results, the
Alienware Aurora R11
configuration we have here is indeed a veritable Benchmark Bruiser. In virtually every benchmark, this system either claimed the top spot (and often by a wide margin) or finished near the top of the charts. The only test we can say the Aurora actually
loses
in is the Cinebench R20 multithreaded workload. This is completely expected, however, as it only falls behind systems with higher core-count processors, and this isn't reflective of gaming capabilities.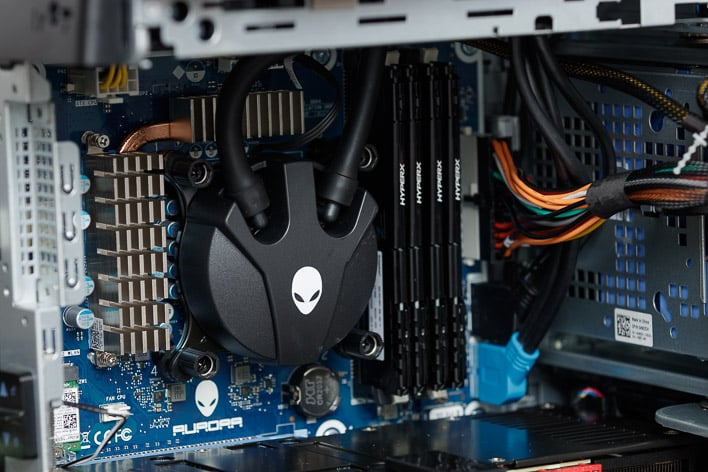 The Alienware Aurora R11 we tested owes much of its performance to the Nvidia GeForce RTX 3090 under its hood. What is impressive about this particular graphics card is its size. Unlike the massive
Founder's Edition GeForce RTX 3090
, Dell's customized RTX 3090 is almost dainty. At just 10.5-inches long, it's also not taller than the PCI-e IO bracket itself and consumes a 2.5 slot width. This card could be swapped into most systems without issue, power budget permitting. It might be an interesting move for Dell to add an RGB alien head logo and sell these cards standalone as an "Alienware Edition" for buyers seeking the more compact form-factor. Wishful thinking? Perhaps...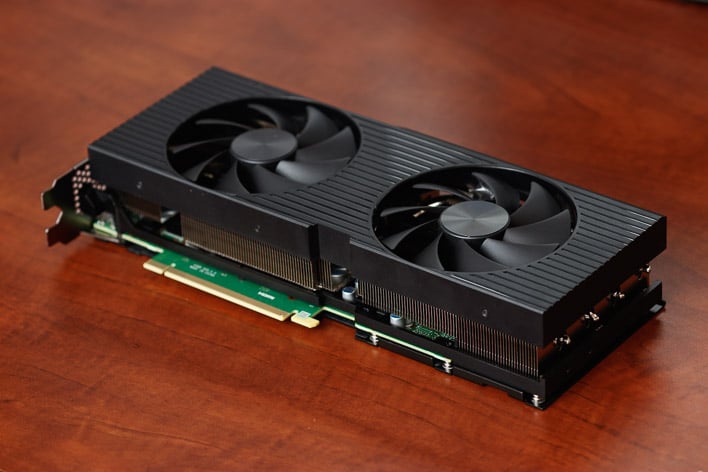 In the end, the Alienware Aurora R11 config we tested brings undisputable power, but with the design and build quality of a higher-volume production pre-built. It's really well engineered, but finish-wise just not at the same level of some high-end boutique builds.
This machine is priced north of $4,000
as configured. We have a lot of expectations in that ballpark, which include having a chassis that features less plastic and doesn't appear to have a business-class PC interior. A simple powder-coating, or perhaps a higher quality skin material could go a long way towards improving the aesthetic of the Aurora, even if its shell design remains largely unchanged. The Aurora's Legend design signature is still eye-catching, attractive and futuristic, and it offers excellent airflow, however. The R11's chassis is also well-engineered and its swing-out power supply door allows the system to maintain a small footprint for a mid-tower while keeping all components easily accessible for upgradeability.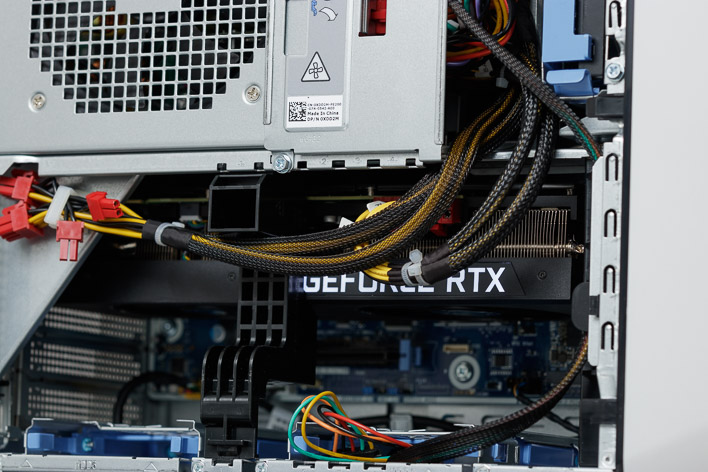 This Alienware system does not need to be expensive, however. The configuration can be stepped down to a Core i7-10700F with just 8GB of DDR4 memory and a 1TB 7200RPM HDD, while retaining the GeForce RTX 3090 and 1000W PSU for a much more reasonable $2759.99. Okay, maybe we use the term "reasonable" loosely as there is still a $1,500 GPU at the system's heart, which of course is out of Dell's control. Stepping down to a
GeForce RTX 3080
can net another $800 in savings as well. Even more basic configurations of the Aurora R11 can be had for as little as $889.99, while still retaining respectable performance for 1080p gaming. Further down the road, the system is accessible enough and designed around standard components, such that user-serviceable upgrades and expansion will be a snap.
The
Alienware Aurora
R11 is a very interesting package. Sure, its design aesthetic is futuristic and perhaps a bit polarizing. Beauty is in the eye, as they say, but regardless, this machine as configured will definitely render beautiful in-game scenery at blistering performance levels. We will leave you to be the judge, but we certainly recommend considering the Dell Alienware Aurora R11 if you're looking for a powerful, well-engineered pre-built gaming rig.
Can pack the BFGPU, GeForce RTX 3090

AIO liquid-cooled CPU


Crushes benchmarks at all resolutions and settings

Compact and mostly quiet chassis

1000W PSU to feed the beast

Easily accessible component upgrades

Cable routing could be a touch cleaner in spots
Plastic shell over unfinished steel interior could be nicer
System may arrive with XMP disabled
Related content
Comments