Samsung 990 Pro 2TB SSD Is $70 Off And Other Banging Black Friday SSD Deals
Have you seen how much space some AAA games take up these days? There are several that approach and even exceed 100GB install sizes (
Starfield
takes up around 140GB), and that's before any DLC and/or mods—
ARK: Survival Evolved
, for example, can tip the storage scale at 400GB. Fortunately, Black Friday deals on storage have arrived with some stellar discounts on SSDs.
For those of you who crave super-fast storage for gaming,
Samsung's 990 Pro
fits the bill. It's also on sale—you can snag the 2TB model for
$119.99 at Samsung
(save $70). This is one of the speediest drives on the market with sequential reads rated to hit 7,450MB/s and sequential writes scaling to 6,900MB/s. And in our testing, it excels where it matters most—at lower queue depths and in real-world trace-based tests.
Also notable is that the 990 Pro is fully compatible with the PlayStation 5. If that's of interest, check out our guide on
how to upgrade your PS5
with fast storage.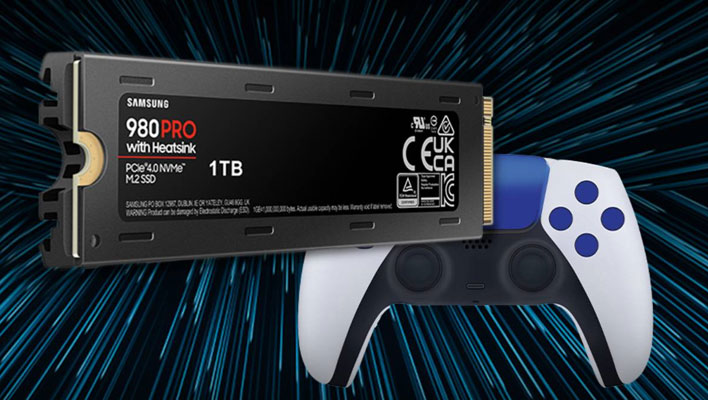 Also excellent is the
Samsung 980 Pro (with heatsink)
, and you can score the 1TB model for
$79.99 at Samsung
(save $40). We
reviewed the 980 Pro
too and and while it's no longer Samsung's flagship SSD, it's still plenty fast for gaming, productivity, and everything else—sequential read and write speeds check in at up to 7,000MB/s and 5,000MB/s, respectively.
In our hands-on testing, the 980 pro demonstrated excellent latency characteristics, strong low queue depth 4K reads, and fast sequential transfer speeds. And in case you're wondering, the answer is 'Yes', this one is also compatible with PS5 consoles. It also comes standard with a heatsink. to keep temps at bay.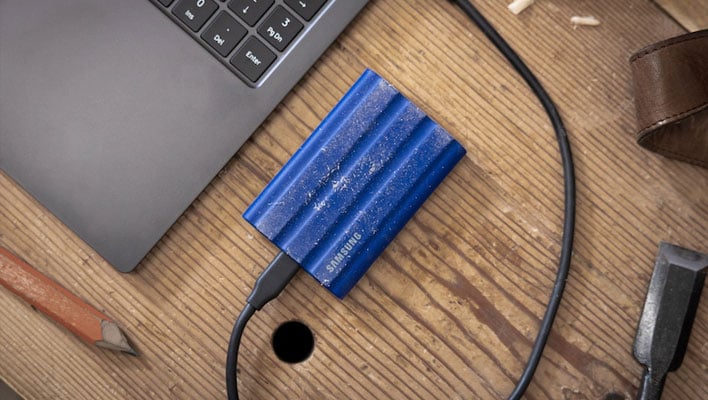 Looking for portable storage? You can bring home the
Samsung Portable T7 Shield SSD in 4TB
form for
$199.99 (save $90)
. And yes, we've also
reviewed the T7 Shield
and can speak to its characteristics. The highlights are that it's a small form factor drive that you can easily slip into your pocket, it's rugged with an IP68 rating, it offers a lot of storage in a such a small profile, and it delivers consistent performance.
It's not the fastest or most compact portable drive on the market, but consistency is key, as is compatibility—we've found that compatibility with some enclosures can be hit or miss on some motherboards and/or USB controllers, whereas the T7 Shield simply worked everywhere we tried it.
Samsung drives are not the only ones on sale. Check out these other SSD and storage deals...