Preorder Final Fantasy VII Rebirth, Score Great Monitor Deals, 30% Off Odyssey G9
Fans of the immensely popular Final Fantasy franchise are anxiously anticipating the release of the next epic saga from Square Enix,
Final Fantasy VII Rebirth
. In order to prepare for the upcoming release, many may want to upgrade their battle station with a new monitor. Luckily, we have put together a list of some incredible
deals
for doing just that.
Final Fantasy VII Rebirth
Final Fantasy VII Rebirth
will debut on the
PlayStation 5
console on February 29, 2024. The news of the release came shortly after Square Enix announced that its
Final Fantasy VII Remake
had surpassed seven million shipments and digital sales worldwide.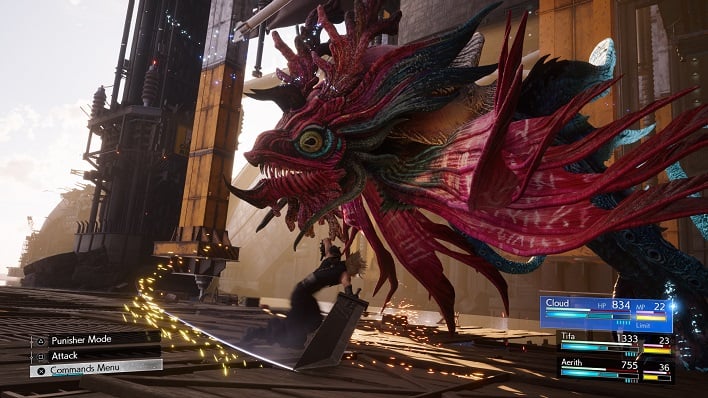 Square Enix and Sony shared a breathtaking trailer earlier this year, showcasing a few iconic players such as Cloud, Aerith, Barret, and Tifa making their way through a sci-fi and fantasy-inspired world that has deadly foes around every corner.
It is not too early to go ahead and pre-order a copy of
Final Fantasy VII Rebirth
. The Standard Edition costs $69.99, with the Deluxe Edition coming in currently at 16% for just $83.99.
Samsung Odyssey QLED 49" Monitor
Samsung
always produces excellent gaming monitors, and its 49" Odyssey QLED is no different. This mammoth display comes with Samsung's Infinity Core Lighting which allows gamers to match their monitor's lighting to the rest of their gaming setup.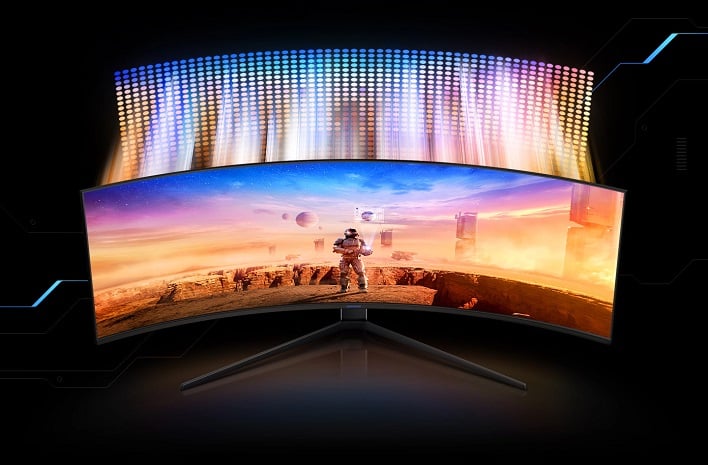 The 49" curved screen will immerse users in any game being played with its 32:9 aspect ratio. The Gaming Hub also allows for instant access to top streaming services in case someone wants to take advantage of a cloud gaming service.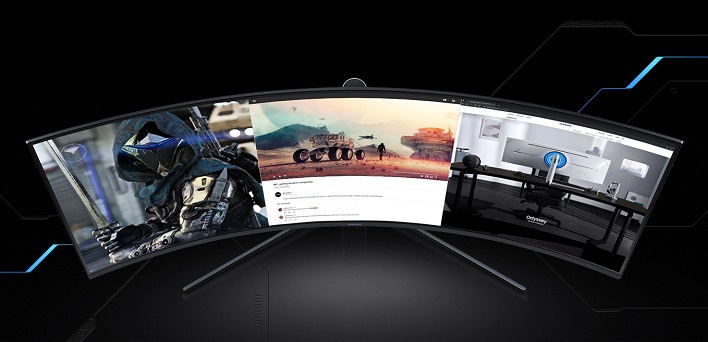 The G9's Dual QLED screen is as wide as two 27" monitors, delivering maximum space to enjoy all those pixels of detail. The 1000R curvature adds to the immersion by giving gamers the feeling of being right in the action.
The Samsung 49" Odyssey G9 Gaming Monitor, 1000R Curved Screen, QLED, Dual QHD Display, 240Hz, is on sale for 29% off
for $999.99
.
Sceptre 34" Ultrawide WQHD Monitor
When it comes to
gaming monitors
, Sceptre is no slouch. Its 34-inch curved ultrawide WQHD monitor is a prime example of what the company offers. With a 165Hz refresh rate and 1ms response time, ghosting is eliminated during action-packed scenes and games.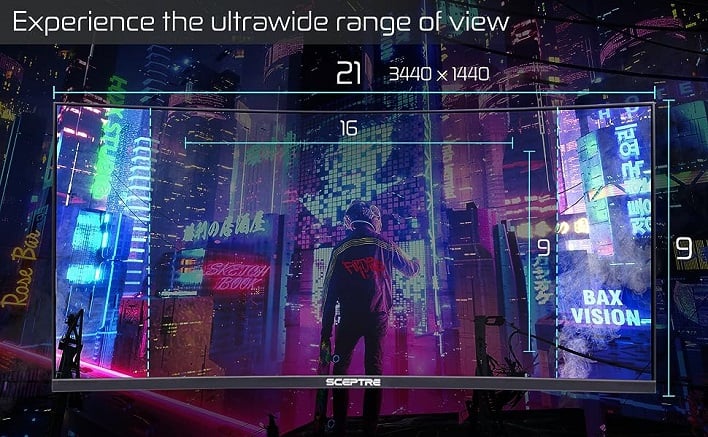 The LED light illuminates the back cover of the monitor, producing a modern feel to any setup. The WQHD resolution provides 5 million pixels for a wide quad HD resolution of 3440 x 1440. Its 21:9 aspect ratio furthers the experience by giving 30% more screen space versus a conventional monitor.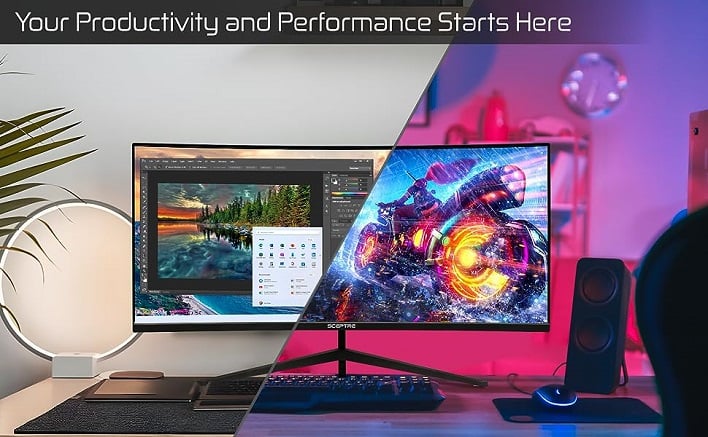 This monitor will also work well for any workstation. Sceptre describes it as where a user's productivity and performance begin.
The Sceptre 34-inch Curved Ultrawide WQHD Monitor is on sale for 7% off for
just $279.97
.
Another great deal on a Scepter monitor is the company's IPS 27" LED Gaming Monitor 1920 x 1080p 75Hz on sale for 29% off for
only $99.97
.
Z-Edge 30" 144Hz/200Hz Curved Gaming Monitor
Z-Edge may not be a household name when it comes to gaming monitors, but the company's 30" curved gaming monitor has garnered quite a few good reviews on Amazon. It offers up to a 200Hz refresh rate and 1ms response time that will keep gamers right in the action without missing a shot.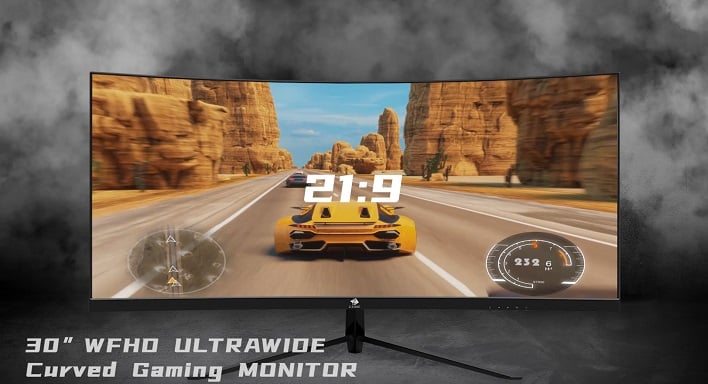 The monitor's ultra-wide WFHD 2560 x 1080p display delivers crisp and razor-sharp images. Couple that with its 1500R curvature that matches the human eye's visual field, and depth perception is enhanced, making gamers feel completely immersed in each and every game.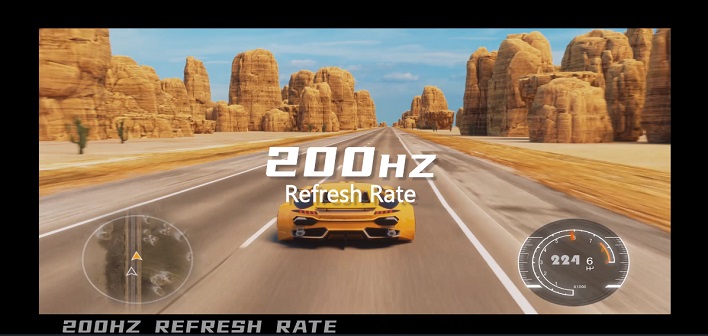 The monitor features a three-sided frameless design that provides the ability to expand one's setup with multiple monitors without being distracted by borders.
The Z-Edge 30-inch 144Hz/200Hz Curved 1080p Gaming Monitor at a
low price of $224.95
.
More Great Monitor Deals
A few other great deals on monitors are: