PlayStation Portal Remote Play PS5 Game Streaming Console Specs And Pricing Revealed
People sometimes think of local game streaming as a relatively novel idea, but Sony's been
offering this feature since 2008
with the PlayStation Portable. That machine could link up wirelessly to a PlayStation 3 after its 2.80 firmware update and as long as the game was playable with the inputs offered on the PSP—notably missing the right analog stick and both triggers—you could play PS3 games on your PSP over Wi-Fi.
Sony
offers an app these days
that you can use on a any Windows, Android, or iOS device to accomplish the same thing, but there
can be all kinds of caveats
to that experience. If you're really dedicated to the bespoke experience of console gaming and want a device specifically for Remote Play, that's kind of weird, but Sony's got you covered with the new PlayStation Portal.
If you're thinking that you've heard about this thing before, you probably have.
It was widely leaked
under its codename Project Q, and Sony teased the device
during its showcase
back at Summer Game Fest. Now the company has officially announced that it is called the PlayStation Portal, and also revealed a few key details about it including the most important: the price.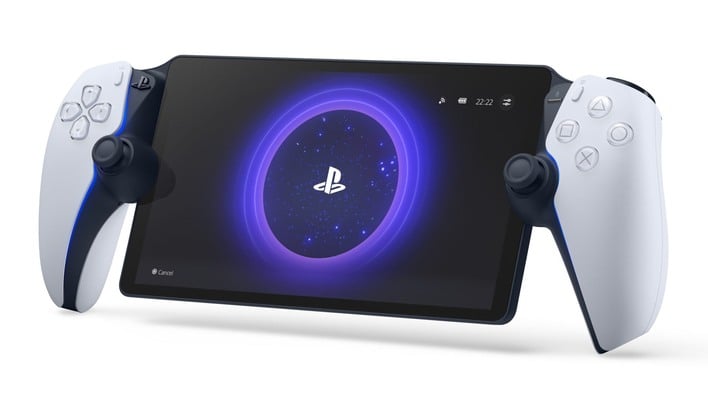 So what is the PlayStation Portal? It's a "remote player," according to Sony. Put simply, it's an 8" 1080p 60-Hz LCD with one-half of a PS5 DualSense controller stapled onto either side. The Portal supports most of the functions of the DualSense controller, including the precise haptic feedback and adaptive triggers, although we don't see any room for the controller's touchpad.
Sony didn't talk at all about it, but the hardware inside the machine is likely extremely minimal. It can't play any games on its own, and it has little or no storage; doing really anything at all with the PlayStation Portal requires connecting it to a PlayStation 5 system, whether over Wi-Fi or the open Internet. In that sense, this machine has little in common with older Sony handhelds like the PlayStation Portable or PS Vita.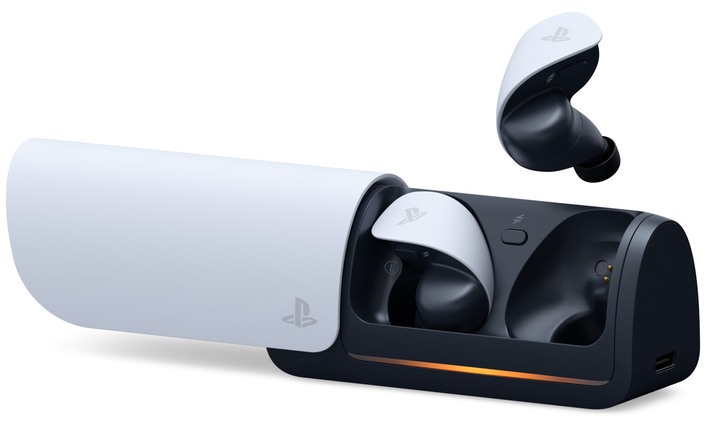 If you want to use headphones with the PlayStation Portal, you have two options: either connect a wired headset to the 3.5-mm jack, or buy one of Sony's new audio peripherals. That's right: there's no Bluetooth support on the Portal. Instead, you'll have to use Sony's new proprietary audio protocol known as PlayStation Link. Sony promises that PlayStation Link offers "low-latency lossless audio", and we don't doubt that this is true.
It's still kinda frustrating that if you want to use wireless earbuds with your PlayStation Portal, you've got to pony up for Sony's own Pulse Explore buds. Those will run you $199.99 USD when they launch. If that's too rich for your blood, or if you prefer over-ear headphones, you can instead purchase the Pulse Elite headset for $149.99. Sony says that the Elite headset and the Explore earbuds have "AI-enhanced noise rejection" to filter background audio, and both come with charging docks: a hanger for the Elite, and a case for the Explore.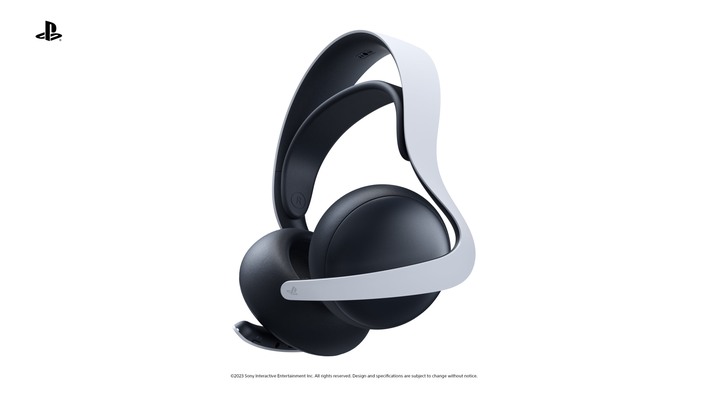 Notably, the PlayStation 5 itself doesn't support PlayStation Link, but both sets of listening devices include a USB dongle that you can plug into your PS5. They also support Bluetooth, so you can connect them to your phone or whatever other device, so at least there's that. Sony specifies that you can connect a device using PlayStation Link and a Bluetooth device at the same time, and use them seamlessly. We expect that
whatever revised PlayStation 5
Sony eventually launches will probably come with Link support.
Going back to the Portal, we have to admit that the idea of having a dedicated device to play PlayStation 5 games from anywhere is attractive, but our interest wanes a bit at the price: $199.99. That's just $50 less than the original introductory price of the PSP and PS Vita, and while dollars aren't worth what they used to be, it has to be stressed that this is not a handheld gaming system—it's just a PS5 accessory. You can't use it without one. You'll also need a pretty solid network connection for the Portal to do its thing.
We also have to note that the choice of Portal as a name is particularly perplexing considering that there is already a gaming handheld called the Portal:
the Pimax Portal
. That device starts at $299 and is a proper gaming handheld built around a reasonably-powerful
Snapdragon XR2 processor
. It uses Android, so you could even use the Sony Remote Play app on it. This is by no means an endorsement of the Pimax Portal; we haven't used one. It's odd for Sony to snake the name, though.
Hard-core PlayStation gamers chomping at the bit for the Portal remote player or either of the Explore and Elite audio devices will have to wait a bit longer.
Sony hasn't announced when
the devices will come out, nor when pre-orders will start, but we expect that they should be available later this year.