Weekend Mini PC Deals: Great Discounts Up To 33% Off Pint-Sizes Desktops
Mini PC has gotten increasingly more powerful, popular, and affordable in recent years, and have gotten to the point that some of the lowest cost models offer plenty of performance and connectivity for daily computing tasks. And thanks to Amazon, many of the hottest mini PCs are up to 33% off.
Leading off the lineup today, we have the
Kamrui AM08 Pro
, an AMD Ryzen 7 7735HS powered little beast priced at $599.94 after a coupon for $100 off.
We recently took a look
at this mini-PC, saying it has "enough performance under the hood for most people, and it does a good job playing popular e-sports titles." In addition to its multi-core Ryzen processor, with integrated Radeon graphics, this tiny titan also includes 32GB of RAM, an M.2 SSD, and a Windows 11 license.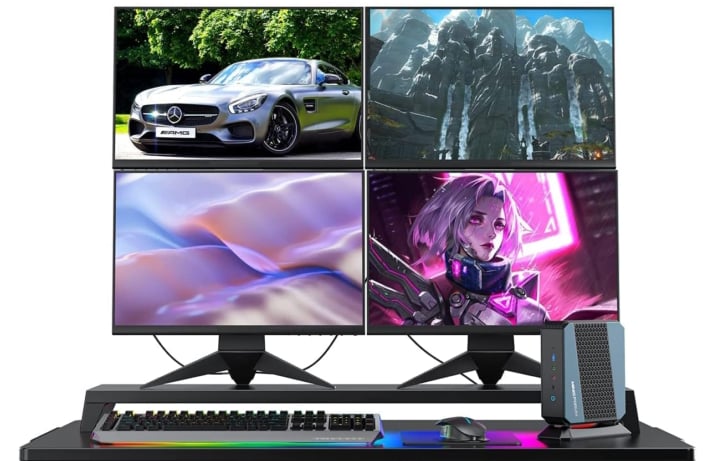 On deck is the
MINISFORUM Mini PC EliteMini HX90
, an AMD Ryzen 9 5900HX minicomputer coming in at $519.20, which is 24% off the regular price. The beastly processor under the hood is also paired to 32GB of RAM and a 512GB PCIe SSD, which makes this a good all-arounder like the Kamrui AM08 Pro, but at a lower price point.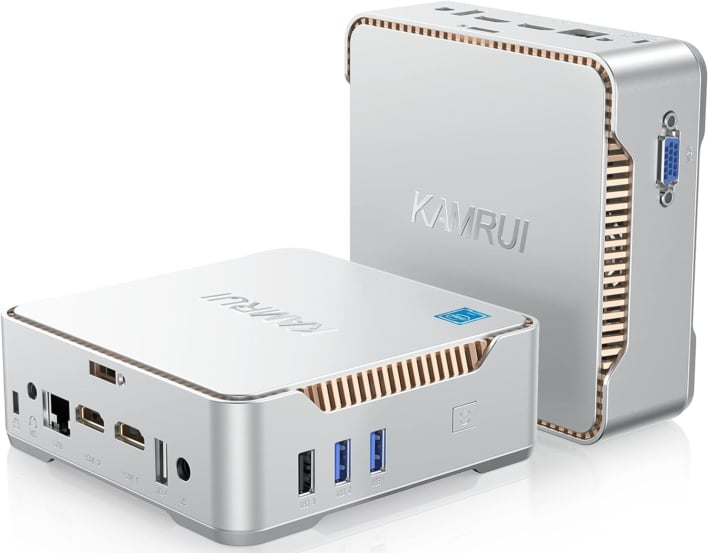 Up next is the
KAMRUI GK3 Plus Mini PC
, which appears to be the cheapest full-featured system in the compay's lineup at $179.95, or 20% off the regular price and with a $60 coupon. This little guy is powered by an Intel 12th Gen Alder Lake N95 and is paired to 16GB of RAM, in a tiny 5.1 in * 5.1 in * 1.96 in package. While you might not be gaming on this box, it will certainly be solid for streaming and other lightweight tasks, making it great for a living room set-top.
Closing out today's lineup is the
Sceptre 27-inch IPS 2K Gaming Monitor
at $179.97, or 22% off the regular price. This 2560x1440p display would pair quite nicely with any of the mini-PCs, given its specs. Movies will look solid with the HD400 rating and 1440p resolution, and games will run smoothly at 165Hz with minimal ghosting, thanks to its 1ms response time.
Between mini-PC deals and a solid monitor sale, there is bound to be something that will work within the confines of your setup. If you snag anything listed here or see another great deal in the same vein, let us know in the comments below.