Microsoft Xbox Boss Talks Layoffs, Halo And The Future Of Console Gaming
Phil Spencer opened up about a disappointing 2022, recent layoffs, the future of
Halo
, and more in a recent interview. The Xbox CEO admitted the company fell short in terms of steadily releasing "great games" to its players last year.
Microsoft has been under the gun in recent months for a number of reasons. One of the most talked about has been its attempted acquisition of
Activision-Blizzard
and the blockades that the deal is consistently facing. But there is much more to discuss when it comes to Xbox, and Spencer opened up about a few of those things in a recent interview with
IGN
.
When asked to elaborate on the recent
layoffs
at Xbox, Spencer stated, "As somebody who's been on Xbox for an awful long time, it's always a challenge whenever a coworker...a team member is not going to be on the journey with us going forward." He continued to say, "Right now, there's some business that we're having to work through, and part of that is making sure that we have the right resources in the right places to do the right work. Sometimes, that means we have to make some allocations, in this case, some reductions, and I don't take that lightly, because the impact on the individuals is real."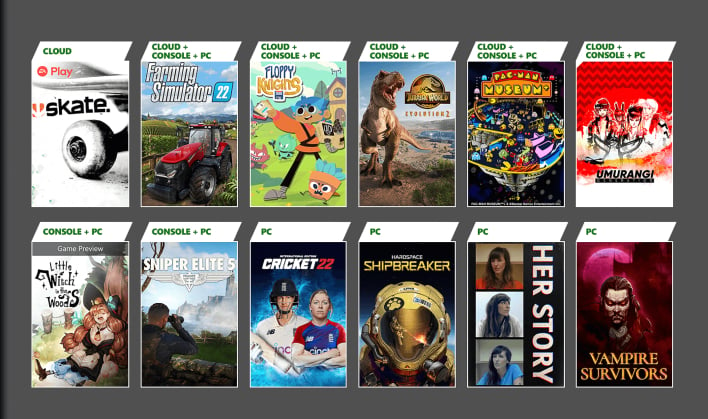 As the conversation with Spencer turned to
Halo
, the CEO said he knew they did not make "some of the commitments to people about the content updates and our timing on those and the quality." Spencer said he has complete confidence in the 343 Industries team moving forward and that 343 is "critically important" to the success of
Halo
. When asked about the plan moving forward for 343 and
Halo
, he said that he would "let 343 talk about the plans that they may have right now."
With a less-than-stellar year for game releases for the company in 2022, Spencer is expecting a better 2023. With
Hi-Fi Rush
's release in November of last year, Spencer hopes to continue the hype for games being added to Game Pass this year. A few of the most anticipated games are
Redfall
,
Starfield
, and
Forza Motorsport
.
When it comes to the Activision-Blizzard deal,
Spencer
says his confidence remains high that the deal will be completed. He remarked, "We're actively working with the regulatory boards around the world that need to approve for this, and it's been a learning experience for me." He added, "I think the more regulators are informed about what gaming is, how the business runs, who the players are, and what our aspiration is as Team Xbox is just a good thing for the industry itself."