Microsoft is Counting Down To 2020 With Deals Available On Games And Hardware
Christmas has come and gone, but Microsoft still has some excellent deals that gamers can take advantage of via the Microsoft Store. There are big savings on Xbox and PC digital games, movies, and more. Microsoft says this is the biggest Xbox sale of the holiday season, with up to 67% off digital games for the Xbox One.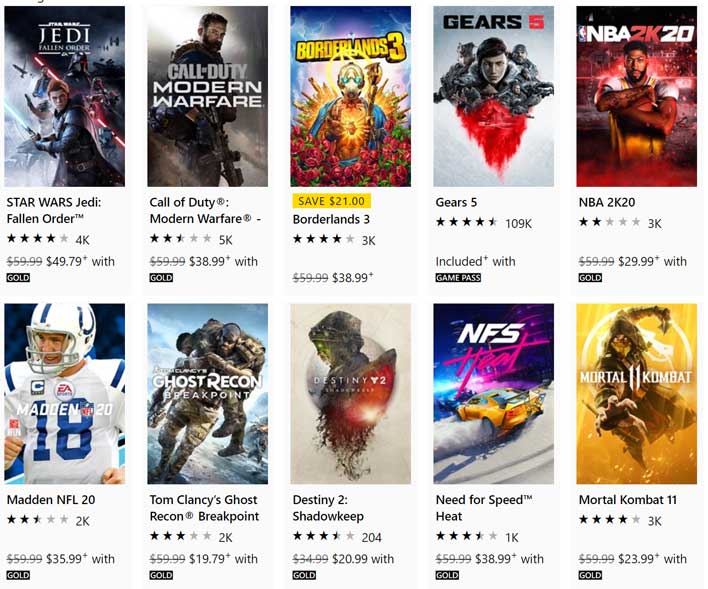 Discounts are offered on some of the most popular games out there and are good through January 2. A few of the deals can be seen below, and gamers can go here to see them all.
There are also discounts on the Xbox One X game console that run through December 31. There are multiple bundles to choose from that are all on sale for $150 off the regular price, making them $349.
Another deal allows users to join Xbox Game Pass Ultimate for $1 for the first three months.
PC gamers can get discounts of up to 50% on popular games; all the deals are available here:
Deals on movies include some great bundles; all can be seen here:
Anyone wanting to check out more deals should give GameStop a look.