Samsung Galaxy XCover Pro Review: Rugged With Push To Talk
Samsung Galaxy XCover Pro: Camera Performance, Software And UI
For work or play, camera performance is an important consideration on a smartphone. On the Galaxy XCover Pro,
Samsung
opted for a 13-megapixel sensor (f/2.0 aperture) for the front, and a dual-camera arrangement on the back consisting of a 25-megapixel main sensor (f/1.7 aperture) and an 8-megapixel ultra-wide shooter (f/2.2 aperture, 123-degrees), with dual LED flash.
Samsung Galaxy XCover Pro Selfie Performance
Let's kick things off by looking at how the Galaxy XCover Pro handles selfies.
As always, lighting plays a crucial role in how images turn out. In direct sunlight, the skin tone in our selfie shot is a little washed out, though the background scenery is bright and vibrant. Outside of direct sunlight, the skin tone in our sample is more true to life, as seen when sitting in a car.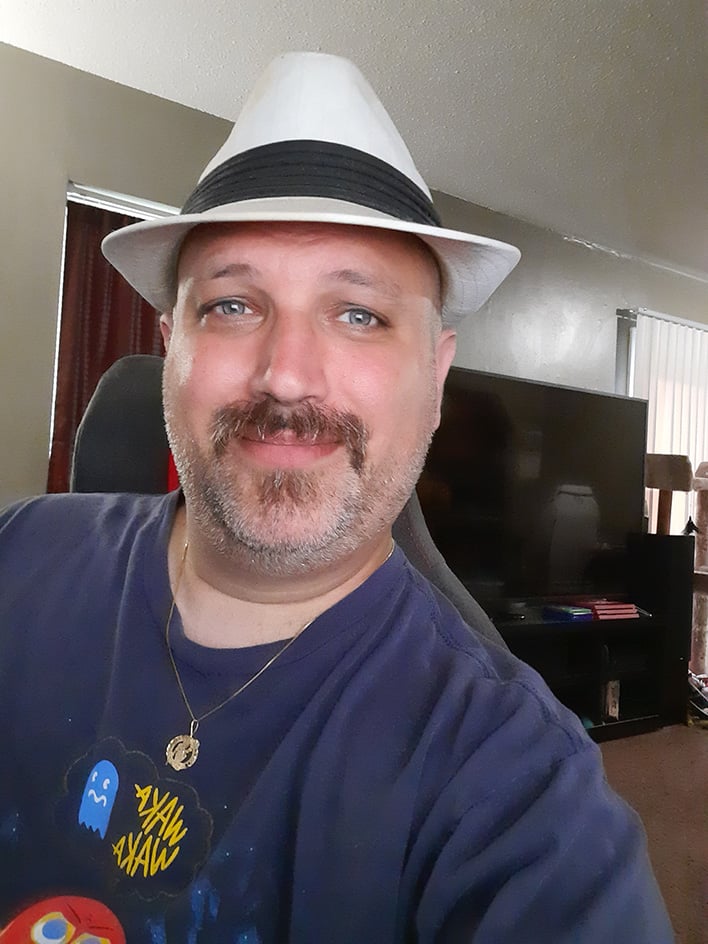 The front camera does a good job of brightening up images taken in less-than-ideal lighting, at the expense of some detail and clarity. Though it was able to pick up on all those gray and white hairs in the beard just fine (grrr!...).
Samsung Galaxy XCover Pro Rear Camera Performance
Switching over to the rear camera arrangement, we see right away that the Galaxy XCover Pro is capable of taking clear and sharp photos. The shot above is more challenging than it might appear, as the camera has to deal with the room's light source, the light emanating from the PC monitor, and the light coming in from the window. It takes some trial and error, but it is certainly possible to snap detailed pics in this type of situation.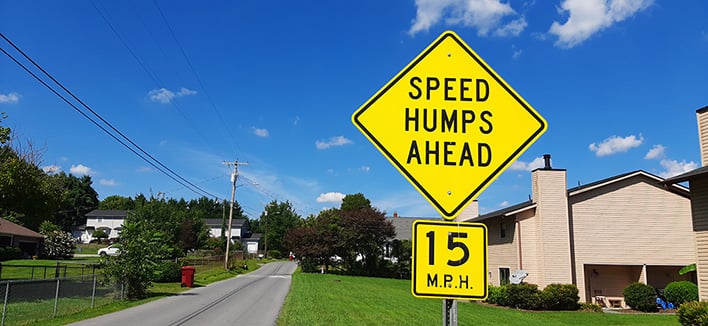 The cameras also do well in bright sunlight. While the colors are bit exaggerated and over-saturated, the yellow speed hump sign pops against the blue sky above and green foliage in the background.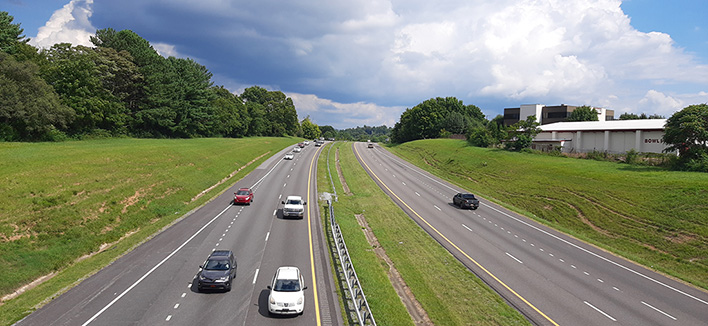 We were also pleased with how the Galaxy XCover Pro is able to capture clear stills when objects are moving at a high rate of speed. This is demonstrated above. The photo was taken atop a bridge that crosses over a highway, where most motorists treat the speed limit as a suggestion rather than a hard and fast rule.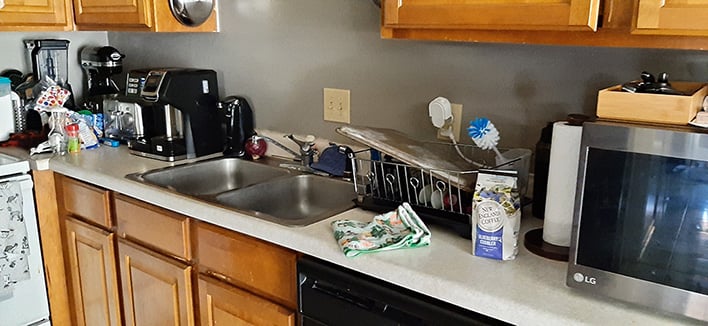 Our kitchen test also went well. We like this setting because it is tucked away from any windows, where lighting is not all that great. The Galaxy XCover Pro did a fine job of capturing the scene anyway, though if you zoom in, you can see the loss of detail.
Overall, the Galaxy XCover Pro is capable of taking good photos. It's not going to rival the best of the bunch, but you can certainly extract serviceable shots from this handset.
Samsung Galaxy XCover Pro Software And User Interface
Android 10
, on top of which sits Samsung's custom One UI skin. It is basically the same blueprint from Samsung's other Galaxy handsets, like the
Galaxy S20 Ultra 5G
. Having a skin obviously removes the phone from a stock Android experience, but the One UI is generally good, with some handy features. One of them is ability to create create
secure folders
(
Settings > Biometrics and security > Secure Folder
). This is a particularly noteworthy element of One UI on a phone designed for work use.
Samsung also preloads a few Microsoft apps on the Galaxy XCover Pro, including LinkedIn, Office, OneDrive, and Office. To that end, remember the push-to-talk (PTT) feature we covered earlier? Samsung says Microsoft Teams will have walkie-talkie functionality soon (It is in preview form at the moment). As implemented, it will be VOIP enabled and carrier-agnostic.
The only thing we're not real jazzed about is how to turn off the phone. This is not unique to the Galaxy XCover Pro in the Galaxy series, but your main options are to pull down the quick menu and tap the power button, press and hold the side and volume-down keys, or invoke
Bixby
to do it for you. While you can program the top button to open an app, you can't make it power off the handset. It's a small annoyance, but something you'll get used to (or not).
Let's dive into the performance benchmarks...

Related content
Comments