Samsung Galaxy S22 Ultra And S22+ Review: Ultimate Android Flagships
Samsung Galaxy S22 Ultra And S22+ Software Experience, Pricing And Review Verdict
Samsung Galaxy S22 Ultra and S22+ Software And User Experience
The Galaxy S22 series runs Samsung's One UI 4 skin on top of Android 12. While we generally prefer the cleaner, leaner Android experience found on Google, OnePlus, and Moto's phones, One UI 4 provides a rich set of features that will suit a wide range of users. The only significant issue we really have with Samsung's skin is that you have to scroll horizontally to navigate the app tray, which is counter-intuitive.

Samsung's keyboard is also a bit of an acquired taste. Then again, those niggles are easily remedied by installing a third-party launcher and keyboard, like our go-tos Nova and Gboard (the Google keyboard). Anyway, we invite you to read more about One UI 4 in our
Galaxy S21 FE review
. Let's focus instead on the S22 Ultra's S-Pen. It inherits all of the Note 20 Ultra's features, but latency's been lowered from 9ms to a mere 2.9ms.
Finally, we're happy to report that our unlocked review units didn't suffer from any significant bloatware. Besides Google and Samsung's familiar apps, our S22+ was untarnished, and our S22 Ultra came with a few Microsoft apps (Office, OneDrive, and Outlook) preinstalled, plus LinkedIn and Spotify – all of which we successfully removed. Also, Samsung now offers 4 years of OS updates and 5 years of security updates. That's great news.
Samsung Galaxy S22 Ultra and S22+ Pricing And Competition
Here in the US, all three Galaxy S22 models are available for pre-orders today and ship on Feb 25. You can purchase them from Samsung, Best Buy, and Amazon, plus all three carriers (AT&T, T-Mobile, and Verizon). Pricing is $799 for the S22, $999 for the S22+, and $1,199 for the S22 Ultra. But between the launch deals, trade-in offers, bring-one-get-one sales, and installment plans, it's unlikely you'll pay full price.
As for the competition, there aren't any other Snapdragon 8 Gen 1 phones available in the US yet besides the S22 series. This leaves you with last year's Android flagships – like
Google's Pixel 6 and 6 Pro
($599 and $899), and the
OnePlus 9 and 9 Pro
(currently $599 and $799) – or
Apple's iPhone 13 series
($729 to $1099). But if you live abroad, you already have brand new flagships from Moto, Xiaomi, and Oppo/Realme to choose from.
Samsung Galaxy S22 Ultra and S22+ Final Verdict
It's easy to be cynical and dismiss the Galaxy S22 series as the logical (and inevitable) evolution of the S21 series. After all, the S22 Ultra essentially merges a Galaxy Note 20 Ultra with the S21 Ultra's camera system, while the S22 and S22+ only provide minor cosmetic tweaks and upgraded shooters. But that would be a short-sighted view, because ultimately, these are fantastic handsets.
Simply put, the Galaxy S22 Ultra and S22+ deliver a robust flagship experience, with premium designs, beautiful displays, superb cameras, broad
5G
support, quality audio, solid performance, and amazing battery life. We still find Samsung's software a little too heavy handed for our tastes, but that's pretty much the only reservation we have.
And with prices starting at
$999 for the Galaxy S22+
and
$1,199 for the Galaxy S22 Ultra
, these are expensive phones. But when you consider all the launch deals, trade-in offers, bring-one-get-one sales, and installment plans available, buying one of these becomes a no-brainer.

But there's something else the Galaxy S22 series is revealing. For US consumers, the gap between Samsung and the Android competition is now even wider. As such, more than ever before, the US smartphone market is a two-horse race – Apple vs Samsung. Honestly, that's kind of a bummer. So let's hope OnePlus and Google step up their game later this year. Until then, the S22 Ultra and S22+ are the ultimate Android flagships, and deserve our Editor's Choice award.

Samsung Galaxy S22 Ultra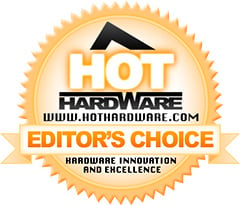 It's a refined Galaxy Note

Amazing battery life


Slightly heavy One UI Skin

No charger in the box

Samsung Galaxy S22+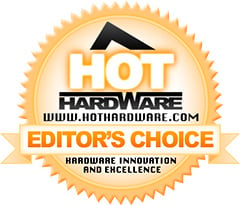 Amazing battery life


Last year's industrial design

Slightly heavy One UI Skin

No charger in the box


Related content
Comments