NVIDIA GeForce RTX 3060 Ti Review: Breakout Speed At $399
NVIDIA GeForce RTX 3060 Ti Review: Ampere Gets More Affordable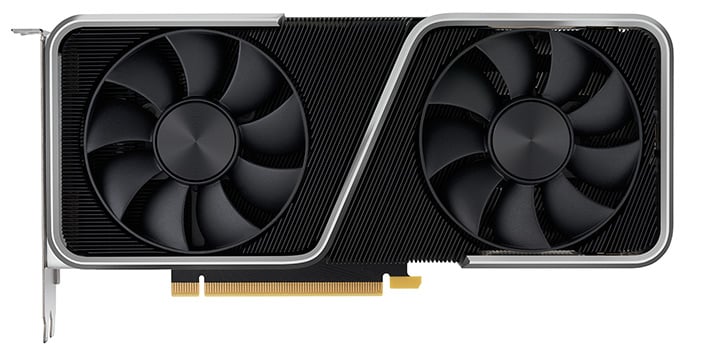 NVIDIA is bolstering its line-up of
Ampere
-based GPUs today with a new addition to the GeForce RTX 30 series, the GeForce RTX 3060 Ti. As its name suggests, the new GeForce RTX 3060 Ti supplants the previous-gen, Turing-based GeForce RTX 2060 / RTX 2060 Super and slots in just behind the recently-released GeForce RTX 3070, which we recently considered an Editor's Choice winner at its introductory MSRP.
For today's launch, we got our hands on a pair of GeForce RTX 3060 Ti cards, NVIDIA's own Founders Edition and MSI's GeForce RTX 3060 Ti Gaming X Trio. Although these two cards are built around the same GPU, physically and aesthetically they are quite different. You'll see what we mean a little further down the page. Up first, lets get some high-level features and specifications out of the way and then we'll dig in further, compare and contrast the GeForce RTX 3060 Ti FE and Gaming X Trio, and – of course – check out an array of benchmarks...
NVIDIA GeForce RTX 3060 Ti

Specifications & Features
---
The GeForce RTX 3060 Ti leverages the same architecture as the other Ampere-based cards in the GeForce RTX 30 series line-up. As such, we're not going to cover some of the new features and capabilities inherent to Ampere, because we've already done so in the past, specifically in our
GeForce RTX 3080
Founder Edition review, our NVIDIA GeForce RTX 30-Series:
Under The Hood Of Ampere
coverage, and GeForce RTX 3090,
RTX 3080 And RTX 3070 Debut
articles.
The GA104-Powered GeForce RTX 3060 Ti, Powered By NVIDIA's GA104
Although all of the GeForce RTX 30 series cards we've previously checked out are more powerful, the GeForce RTX 3060 Ti has all of the same features and support for the same technologies -- its GPU has simply been scaled back, which reduces performance, and allows NVIDIA to address more affordable price points.
2
. Although the GPU in its full configuration has 48 Streaming Multiprocessors (SM), 38 are enabled on the GeForce RTX 3060 Ti, a further reduction on the RTX 3070's 46 SMs.
There are 128 CUDA cores per SM, for a total of 4,864, 4 Third-Gen Tensor cores per SM (152 total), 38 Second-Gen RT cores, and 4,864K of L1 cache / shared memory, and 4,096K of L2 cache. Complementing all of those cores are 80 ROPs and 152 Texture Units. The
GPU
has a typical Boost clock of 1,665MHz and it is linked to 8GB of standard
GDDR6
memory (not the GDDR6X of the RTX 3080/3090) via a 256-bit memory interface, which offers up to 448GB/s of peak bandwidth.
Ampere
architecture allow the GA104 GPU at the heart of the RTX 3060 Ti to make better use of that bandwidth, however.
the 3080
are on opposing sides of the card. One end of the heatsink is attached to a vapor chamber, that's mounted directly to the GPU and memory. The fan above that section directs air through the heatsink and immediately funnels it out of the chassis through large vents in the case bracket. The heatsink on the back half of the card allows air from the second fan to pass through, where it is rises to the top of the chassis and is eventually exhausted from a system, assuming it has decent ventilation.
The GeForce RTX 3060 Ti -- which has a 200W TDP (600W PSU recommended) -- also has short PCB that sports a miniaturized 12-pin power connector, like the GeForce RTX 3070 Founders Edition. NVIDIA includes an adapter with the cards that converts a single 8-pin PCIe connectors to the new mini-12-pin design, should you need one.
MSI's Oversized Gaming X Trio
G-Sync
on some of the latest OLED TVs and displays, as well as 8K resolution with a single cable.
Now, what do you say we see how these puppies perform?
Related content