Roku Introduces New Express Streaming Stick, Wireless Bass, And Handy Roku OS Upgrades
Roku
has just announced a variety of improvements for its media streaming ecosystem. The company has released a new revision of its low-cost streaming device, the Roku Express, as well as a new Wireless Bass which can pair with Roku's existing audio devices. In addition, its software is receiving several new improvements including an enhanced home screen, better content discovery, and expanded Private Listening to support Bluetooth headphones.
The new
Roku
Express streaming player is designed to make streaming affordable for first time users and those looking to expand their coverage to more devices. The Express is targeted at 1080p FHD quality with very simple setup. Users just need to plug the device in and complete a quick guided setup to connect to the Internet, and then they are ready to begin streaming. This new model upgrades connectivity to dual-band Wi-Fi which should help with range and signal reliability across more of the home. The new Roku Express also upgrades its storage which is said to help improve channel start times.

As with any Roku streaming device, the Roku Express provides access to a wide range of free, live, and premium TV which includes Roku Originals and over 300 live TV channels. It includes a simplified remote which covers all the necessary controls for streaming. The new version will also debut at a lower price point,
starting at $29.99
, and will be shipping from Roku.com and other retailers starting mid-October.
To round out your experience, Roku is also introducing a new Wireless Bass. This is designed to work in tandem with either a Roku
Streambar
, Wireless Speakers, or TV Wireless Soundbar to enhance low-end frequencies. As a wireless device, the new Wireless Bass helps avoid running cables all over the room. It also features Roku's easy setup process for rapid pairing to an existing system.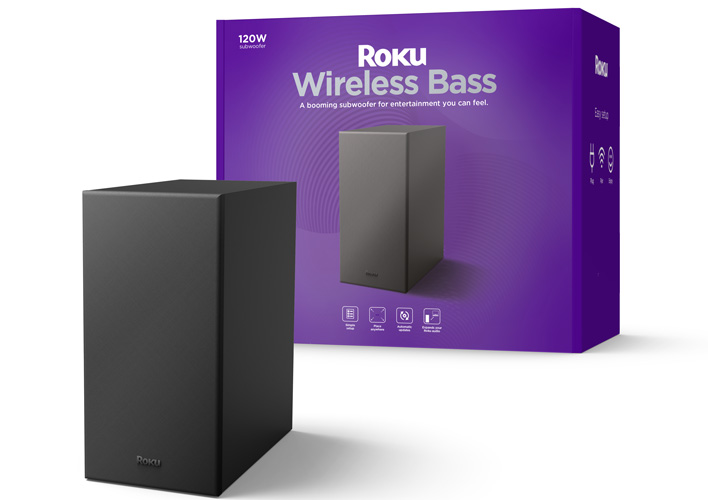 Roku says the Wireless Bass will help "Movies and TVs come to life with deep, dynamic bass for a theater-like experience." The Wireless Bass is available for pre-order at Roku.com and
Amazon.com
now, with general availability arriving November 7th
for $129.99
. The Wireless Bass is also available as a bundle with the Roku Streambar with the same availability dates
for $249.99
. The Wireless Bass Pro doubles peak power from 120W (60W RMS) to 250W (125W RMS)
for $179.99
.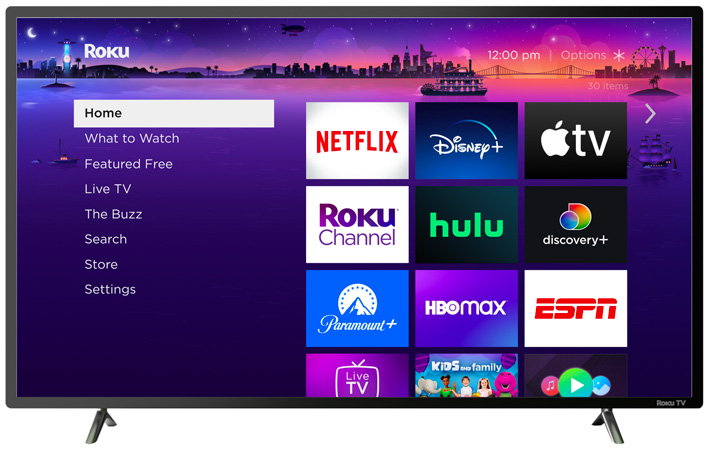 Roku's announcements do not end with hardware. The company is also making improvements to its software interface across the lineup. The new Home Screen Menu adds an option called The Buzz. This is a curated and revolving collection of content from various streaming services and entertainment brands. Users can interact with the posts via liking, saving, and watching to help build recommendation profiles to make future suggestions more relevant.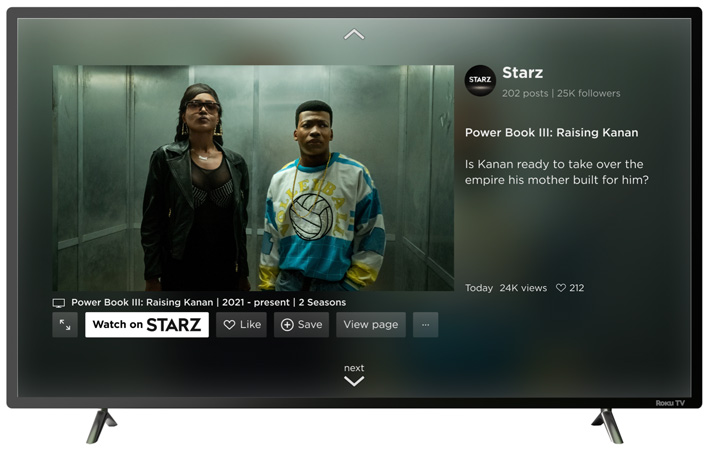 The updated menu also provides users with a Continue Watching option to resume watching TV shows and movies more easily. This option is made to work with various streaming channels including
HBO Max
,
Netflix
, Paramount+, and The
Roku Channel
. In addition, users can manage their own Save List to queue up content to watch later. This Save List can come from browsing posts on The Buzz or anywhere else, serving as an expansion to the existing feature which worked with The Roku Channel and Roku Mobile App.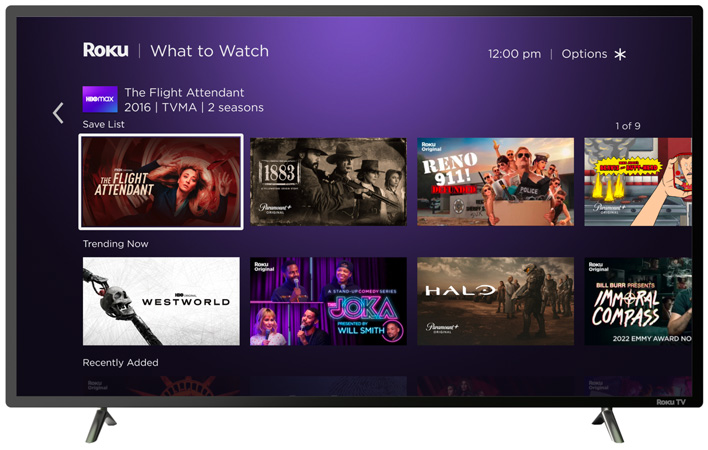 The team has also improved the Roku Voice feature. Roku Voice will now display relevant channel options onscreen during a search and accept voice responses to dive into the content the user desires more easily. Roku is also making it easier to find desired content through its new Content Discovery functions. In addition to The Buzz, Roku now categorizes its Live TV Channel Guide. This includes various genres—e.g. Sports, News, Movies, Kids— along with personalized categories that include: Recents, Favorites, and Subscribed.
Finally, Roku is expanding its Private Listening feature which lets users watch media using headphones without disturbing others in the room. Private Listening has previously allowed a user to connect wired headphones to the company's premium remotes or paired through the Mobile App. The new update allows users to pair wireless Bluetooth headphones to the Roku Ultra, Streambar, or Streambar Pro directly. Setup is completed in the Sound Setting menu.
Roku OS
11.5 which includes these software upgrades will begin rolling out to supported devices in the coming months.