Sony Teases Project Q, A Mobile PS5 Streaming Game Console With An 8-Inch Display
PlayStation Showcase was slammed full of news about new games, upcoming content, and even a sneak peek at the company's new gaming handheld device, Project Q. The new handheld will launch later this year with a stunning 8-inch LCD screen capable of up to 1080p resolution at 60fps.
The landscape of gaming handhelds is quickly becoming crowded, causing the Nintendo Switch to no longer be the obvious choice for many gamers. ASUS recently launched its new handheld device, the
ROG Ally
, to compete with Valve's Steam Deck. Razer has even gotten into the fray with its own device for mobile gaming with its
Razer Edge
. Now, Sony is looking to get its piece of the mobile gaming pie with its upcoming Project Q.
There wasn't a whole lot revealed, outside of the shared images and the fact it will come with an 8-inch 1080p LCD screen. However, the new images probably made fans of Sony controllers very happy. Project Q was shown sporting controls that mirrored the
DualSense wireless controller
, including adaptive triggers and haptic feedback.
The device will be able to play any compatible game installed on a PlayStation 5 console using Remote Play over Wi-Fi. It wasn't made known how much the device might cost, or exactly when gamers will be able to get their hands on one.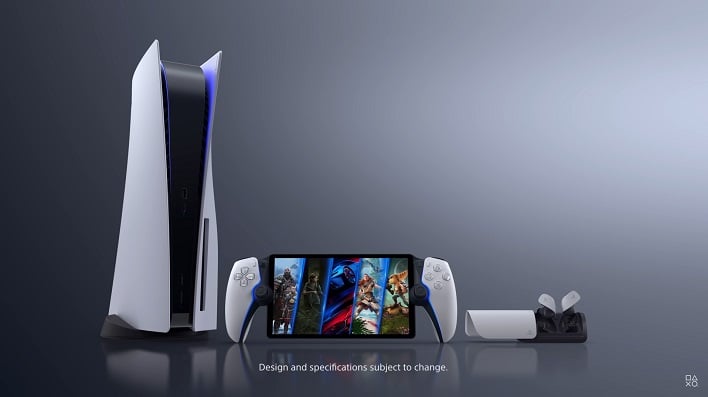 Sony also announced the company's first-ever wireless earbuds. The next-generation earbuds will deliver an immersive audio experience to gamers playing on a PS5 or a PC. It will also include Bluetooth connectivity, so gamers will be able to transition from playing games to answering a call from their buddy who is calling to say his wife won't let him play tonight. The earbuds are expected to launch later this year, with additional information being shared in the coming months.
"Our fans expect and deserve a steady cadence of amazing content," remarked Jim Ryan, President and CEO of SIE. "We're investing heavily in the future with innovative best-in-class hardware like PlayStation VR2 and the newly revealed
Project Q
, and our expansion into PC, Mobile, and Live Service gaming is transforming how and where our content can be enjoyed."