Minisforum Teases Zen 4 Mini PCs With Ryzen CPUs Clocked At Up To 5.2GHz
Minisforum's mini-PC ambitions mean that it never seems to take its foot off the gas. It feels like the firm launches devices every other week, but the latest one has really caught our attention.
Minisforum
is teasing a mini PC packing AMD's most highly anticipated processors, plucked from the top of the
Ryzen 7040 Phoenix HS
family tree.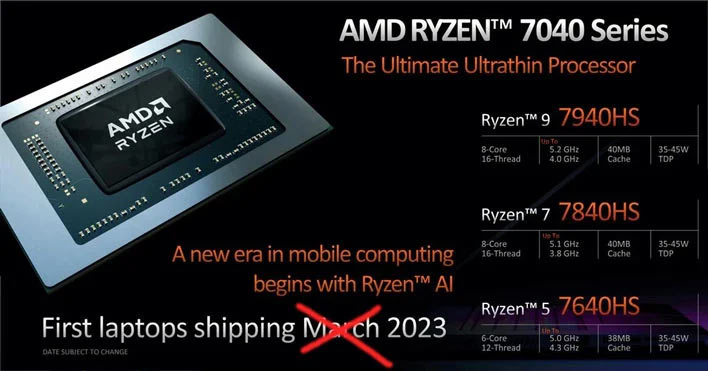 These AMD Phoenix HS chips are
designed for
"elite ultrathin" laptops, but they are also being snapped up by
handheld gaming PC
makers, and (as we expected) mini-PC specialists like Minisforum are purposing these powerful APUs for extremely compact consumer desktop solutions. The reason these are perhaps the best new Ryzen mobile chips are that they mix the newest CPU and GPU cores that AMD has made available to consumers:
Zen 4 CPU cores
in an up to 8C/16T configuration, and
RDNA 3 graphics
in up to a 12CUs configuration. They also support modern niceties like (LP)DDR5, USB 4, and AMD's AI Engine.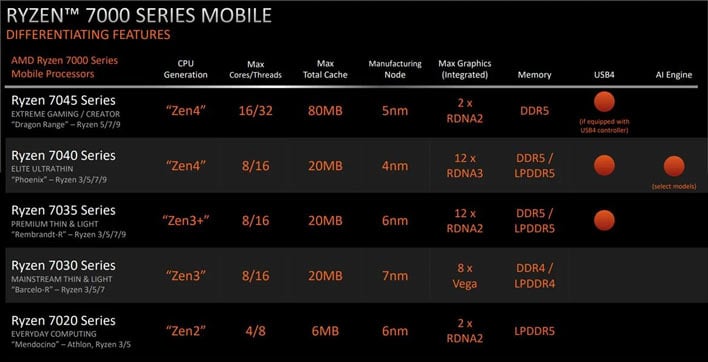 From Minisforum's
teaser Tweet
, and a report from Chinese language
IT Home
, the new Venus Series UM780 / 790 mini-PCs are expected to be configured with AMD Ryzen R7 7840HS and R9 7940HS processors, respectively. These are AMD's top Phoenix HS chips, and it looks like Minisforum has ignored the weaker Ryzen 5 7640HS with its 6C/12T CPU and 8CUs GPU. It has also shied away from using the low-power Phoenix U series, as it should in a desktop form factor, however compact.
R9 7940HS: Zen 4 8C / 16T CPU running at a base / boost of 4.0 / 5.2GHz, Radeon 780M RDNA 3 GPU with 12CUs and running at up to 2.8GHz
R7 7840HS: Zen 4 8C / 16T CPU running at a base / boost of 3.8 / 5.1GHz, Radeon 780M RDNA 3 GPU with 12CUs and running at up to 2.7GHz
So, what will the new Minisforum Venus Series UM780 / 790 mini-PCs look like? Apparently, they are very much like their ancestors, so expect some not hugely exciting looking
NUC-alike designs
. From the teaser image, the closest relation in the existing Minisforum lineup looks like the
Venus Series NPB7
or
Venus Series NAB6
(Intel) which sports an easy access touch-open lid, but finished in black for this new AMD machine.
At the time of writing, with so few official details, we don't have any pricing or availability information to share.