Intel's Arc A770, A750 And A380 GPU Prices Fall To Lowest Prices Since Launch
Intel's Arc GPUs launched in a bit of a rough state, and
early reviews were critical
of both the cards' inconsistent performance and relatively high power consumption. However, Intel's been working hard to reverse those fortunes in its driver—both the performance and the power concerns. On top of that, the company has now apparently dropped prices on three of its four models of Arc graphics card. Indeed, ASRock's versions of the Arc A380, Arc A750, and the 8GB model of the Arc A770 are all at their lowest prices ever.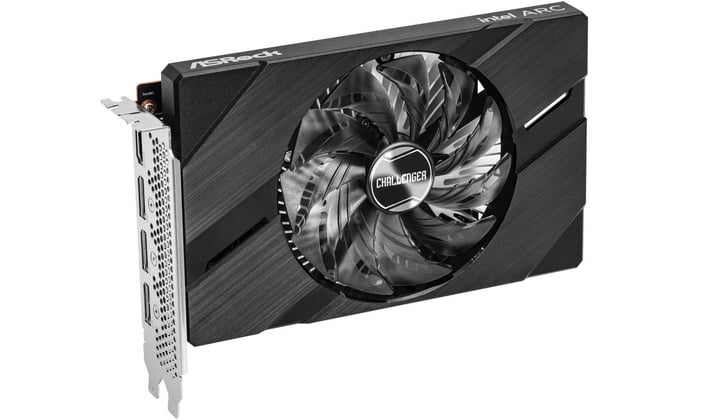 Over at Newegg, you can pick up the entry-level card for just $119.99. Sure, the Arc A380 isn't a super-fast gaming GPU. It's
more than capable
of running your typical eSports and indie titles, though, and it's a $120 graphics card with 6GB of memory, DirectX 12 Ultimate support, and four display connections—not to mention full AV1 codec support, unheard-of at this price point until now. For
unimaginable reasons
(considering the 75W TDP of the A380 chip) it does require an 8-pin power connector, though.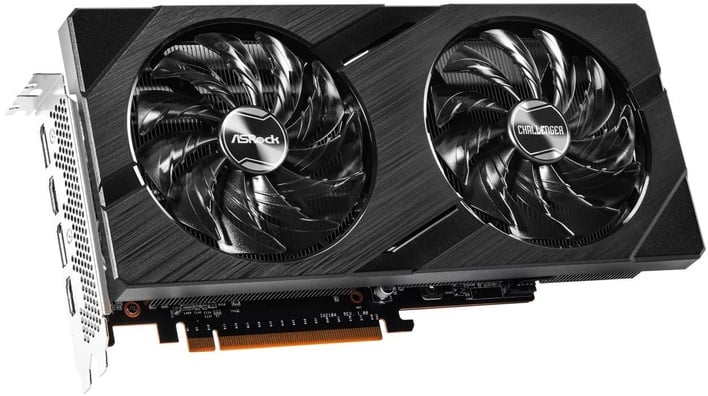 Moving into the realm of more serious gaming GPUs, the Arc A750 is down to the ridiculously-low price of just $239.99. That gets you an 8GB GPU with a pair of DisplayPort connections and a pair of HDMI ports, one of which supports HDMI 2.1. This card is generally faster than the Radeon RX 6600 and GeForce RTX 3060 in current titles, and especially in ray-traced games, where Arc really excels. Thanks to
recent driver updates
, it's even competitive in some older titles, like
CS:GO
.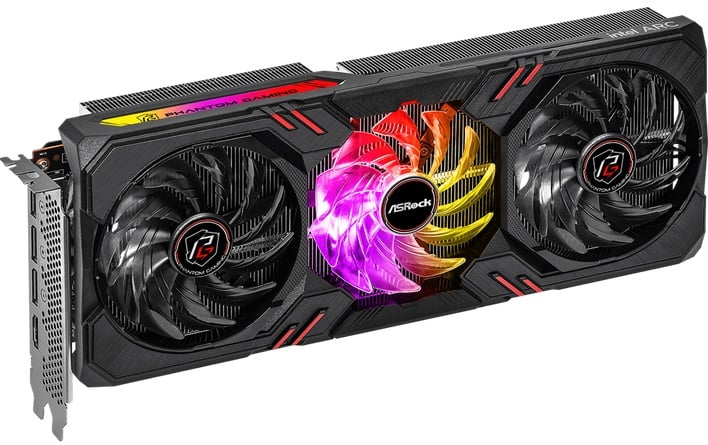 Finally, the Arc A770, which is Intel's top-end GPU for the time being. Well, technically that would be the Arc A770 LE with 16GB of memory onboard, but that model is still running at its original $349.99 price—not a bad value for a 16GB card, mind you. Instead, we're talking about the much-overlooked 8GB model of the Arc A770, a card that is still competitive with the
Geforce RTX 3060 Ti
and the Radeon RX 6600 XT in most games and moves within striking distance of the GeForce RTX 3070 when we start talking about ray-traced games.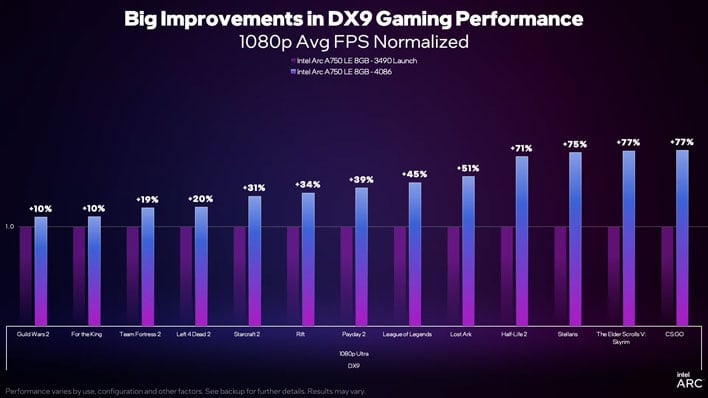 Image: Intel

Many companies blow a lot of smoke about their software updates, but Intel's not kidding around with Arc. It's true that we haven't gotten around to re-testing Intel's GPUs yet, but a lot of other outlets have, and
the driver updates are real
—older titles like
CS:GO, Warframe
, and
Stellaris
are seeing absolutely massive performance uplifts, to the tune of 70% or more.
You may still have to deal with a broken game now and again, but you aren't going to see this kind of performance at this kind of price point much longer. XeSS is showing up in more games—it's in
Hogwarts Legacy
,
Call of Duty Warzone 2.0
, and
Returnal
, for a few examples—and Intel even added a regular desktop mode instead of the overlay mode to its Arc Control software. If you need a GPU upgrade and you can't afford to spend a bundle, it might be high time to take a look at Intel's GPUs.