AMD's Ryzen 7040 Phoenix Zen 4 CPUs Rise In Modular Framework Laptop
In March, modular laptop specialist Framework announced its intention to add AMD Ryzen 7040 Phoenix processors as
an option
for its refreshed 13-inch models. Now it has revealed the two Phoenix choices which will be made available to those configuring a Framework Laptop 13 to purchase. Your choice will be between the AMD Ryzen 5 7640U and Ryzen 7 7840U.
We now understand Framework's reluctance to specify Ryzen chip choices a few weeks ago. The
AMD Ryzen 7040U Phoenix
CPUs were only launched yesterday, bringing lower power options (15-30W TDP) to the Phoenix lineup. Before that announcement, we only knew about the Ryzen 7040HS series with 35-54W TDPs – which have much higher base clocks than the new U series.

Above, you can see Framework's choice of processors within a family context. The cheaper option is going to be the Ryzen 5 7640U processor with 6C / 12T and a base / boost frequency of 3.5GHz / 4.9GHz. The 7640U also has Radeon 760M graphics with 8 CUs. Those with the need for speed and deeper pockets may opt for the Ryzen 7 7840U with 8C / 16T, and a base / boost of 3.3GHz / 5.1GHz. The
Radeon 780M iGPU
in this SoC has 12 CUs.
AMD's new Phoenix chips are undoubtedly attractive due to their melding of the firm's newest CPU and GPU architectures. Framework highlights that they are also "extremely efficient," as they are built on TSMC's 4nm process. They should never have to throttle within Framework's laptop designs, which are designed to dissipate a 28W continuous load.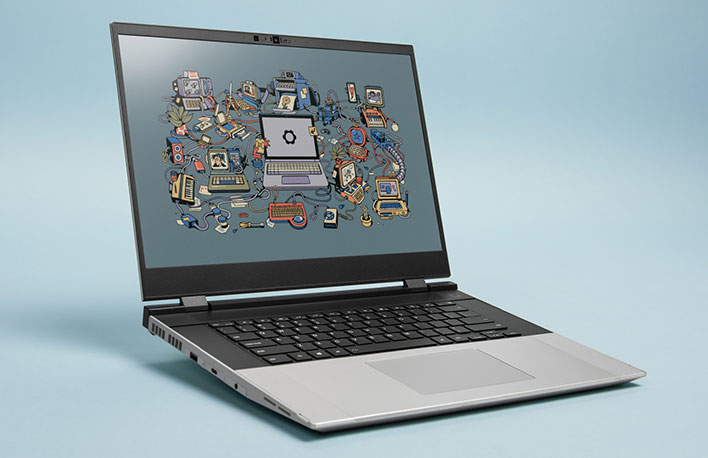 The modular laptop maker was also keen to stress that the RDNA 3 iGPU packed into the AMD Phoenix series delivers enough 3D grunt to handle a range of old and new PC titles. Remember, the gaming performance claims of the
ASUS ROG Ally
handheld are based on the
Radeon 780M iGPU
, so it should be quite potent with carefully selected graphics settings.
The latest AMD architecture also supports niceties like USB 4 ports, and USB 3.2 ports with DisplayPort Alt Mode. Of course, one of the beauties of the Framework designs are you can choose a plug-in module configuration with the ports you want, and change your mind later.
This new AMD Phoenix option isn't going to be for new owners only. Framework
has committed
to its own philosophy regarding flexibility and compatibility. Thus, users with existing 11th Gen or 12th Gen Intel Core Framework Laptops could switch to AMD Ryzen Phoenix, or use a new mainboard in the Cooler Master Mainboard Case, or just make your own (3D printing, metalwork, woodwork). Just remember, the new Ryzen platform uses DDR5 and must be matched up with a Ryzen-compatible RZ616 or similar Wi-Fi card.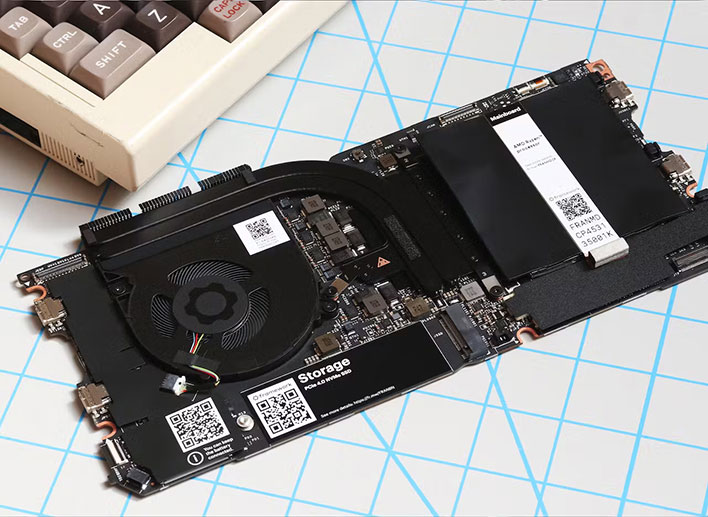 Pre-orders are already open for the new Framework Laptop 13 machines, and the AMD Ryzen Phoenix options start at $1,049, or you can save $200 if you opt to DIY assemble one. The Ryzen 5 and Ryzen 7 Phoenix mainboards are pre-orderable at $449 and $699, respectively.