Framework Laptop Refresh Adds AMD Ryzen, 13th Gen Intel CPUs And A Cooler Master Surprise
Modular laptop trailblazer
Framework
has made some big new product announcements at the GDC 2023. Where previously the DIY-friendly laptop maker had one
Intel-based 13-inch model
, it has now launched a 16-inch device – and thrown the option of AMD Ryzen processors into the mix. One more surprise announcement, was of the Cooler Master mainboard case – handy for turning a motherboard you might have as a spare from an upgrade into a compact desktop unit.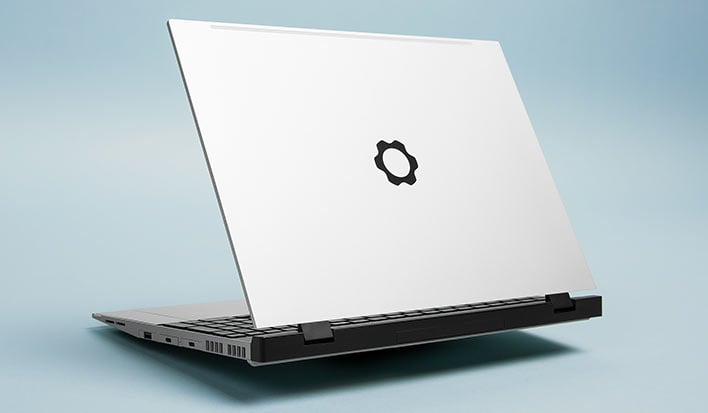 Framework Laptop 16: Larger Format Design, Swappable GPUs
The new Framework Laptop 16 is undoubtedly the biggest news revealed by the firm, giving a very meaningful step up from the original 13-inch design. In its blog about this larger Framework Laptop, the modular device maker is curiously mute about the screen specs, so we hope that simply means there will be lots of options – resolutions, matte/gloss, touch, etc.

Some of the first images of the Framework Laptop 16 we saw included a keyboard with a numpad. However, the design is eminently flexible, and you can omit the numpad if you wish. For example, you could use the extra space flanking the central QWERTY keyboard with input modules like an LED matrix or haptic slider. Also, keyboards can have mono backlighting, RGB, and will be made available in multiple languages.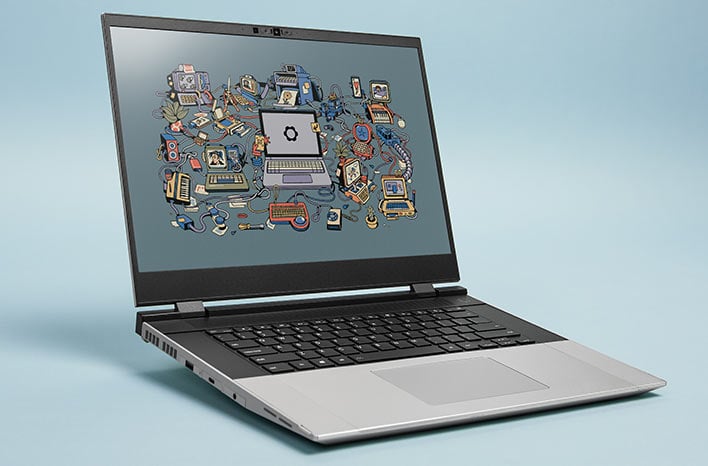 With the physically larger design, expansion possibilities face fewer restraints, and the Framework Laptop 16 will thus debut the Expansion Bay system. This innovation is touted to allow users to upgrade discrete graphics chips. Moreover, the PCIe x8 interface, which would be used for discrete GPUs, can alternatively enable a range of non-graphics use cases. One alternative put forward by Framework was a dual M.2 SSD card for up to 16TB of additional fast storage. As it is an open source design, we might also see things like video capture devices or AI accelerators utilizing this interface. Though it has the new Expansion Bay system available, the Framework Laptop 16 retains the expansion card system fr the Framework Laptop 13 for more mundane peripheral connectivity

It is promised that we will get more details and specifications for the Framework Laptop 16 this spring. The first shipments should be made before 2023 is out.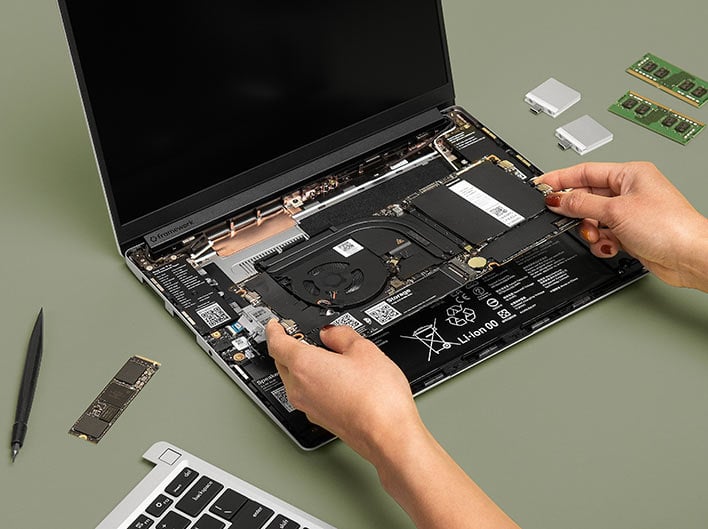 Framework Laptop 13: Choice Between Intel And AMD
The Framework Laptop, has been renamed the Framework Laptop 13, to avoid confusion between it and its new bigger brother. Framework has announced that there will be AMD processor options delivered with this refresh.
AMD Ryzen 7040 Series
processors may be a popular choice for enthusiasts, and if not, the latest
13th Gen Intel Core laptop
processors will also be available. The AMD/Intel versions share the same great chassis and modules. Existing Framework laptop owners will naturally be able to upgrade using the new mainboards, as detailed in the table below. You will notice that the AMD boards include DDR5 RAM.
All these
new Framework Laptop 13 devices
and mainboards are available to order now in US, Canada, UK, Germany, France, Netherlands, Austria, Ireland, and Australia. Products will debut in Belgium, Italy, Spain and Taiwan later this year. Pre-built configurations start at $1,049 with Windows 11 installed and ready, and the Framework Laptop DIY Edition starts at $849.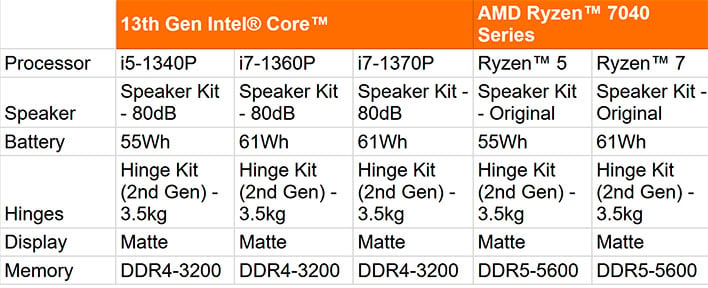 Upgraders: Repurpose Your Old Mainboard
Lastly, upgraders are asked – why don't you re-use your old mainboard in the new Cooler Master Mainboard Case? This $39 case will become available in the spring with freestanding or VESA mount options for a compact 297 x 133 x 14.9mm PC.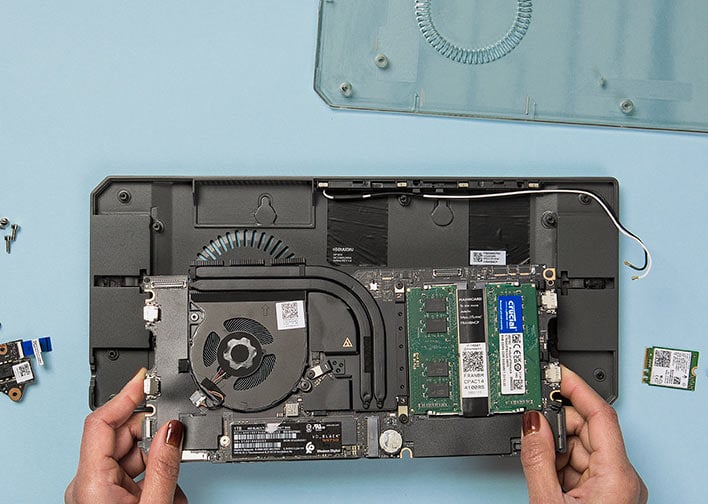 There is no pressure to buy the Cooler Master case, as Framework provides a free open source 3D printer case design on Github. Whatever case you opt for, you will probably need to buy a couple of extra modules to make your slim desktop useful (e.g. HDMI, USB-A, Ethernet), and these are available via Framework's
online marketplace
.