Apple Reality Pro VR Headset Could Be 50X Brighter Than The Quest 2 And Support HDR
As Apple's
WWDC23 event
inches closer, some juicy specifications for its highly anticipated AR / VR headset have emerged. On Tuesday, a very credible source provided some in-depth specs for the
Apple Reality Pro
headset's displays.
In a series of Tweets, Ross Young, the CEO of Display Supply Chain Consultants (DSCC), sketched out several key details of the Apple headset's displays. Young
asserted
the following:
Apple Reality Pro display specifications
Display panel technology: Micro OLED
Display size: 1.41-inch diagonal (per eye)
Pixel density: 4,000 pixels per eye
Maximum brightness: greater than 5,000nits
Each of the tiny near-eye OLED displays pushes the same amount of pixels as your 4K TV, and it can do so with superlative contrast and brightness levels.
Headset making rivals like Meta and Sony aren't totally transparent with their technical specifications. Thus, we don't have definitive comparisons for some of the above bullet points. Meta's latest available headsets, the
Quest Pro
and Quest 2 offer 1,920 x 1,800 pixels per eye, and 1,920 by 1,832 pixels per eye, respectively. Any 4K display is thus going to be far sharper.
The peak 5,000nits of brightness emanating from the Apple Reality Pro displays, might make you worried about being blinded. For some perspective, the Meta Quest 2 is said to offer just 100nits of brightness, and the
Sony PSVR 2
up to 265nits. Looking further afield, a cheap laptop might have a screen with 250nits, and a contemporary gaming monitor offer over 500nits if you are lucky. However, we remember Meta CEO Mark Zuckerberg once showcased a
Starburst headset prototype
which used a display which could reach 20,000nits. Moreover, some TV makers advertise sets with max brightness levels up to 5,000nits. Combined with the deep blacks of OLED technology, Apple's headset display should be incredibly rich and vibrant with the best HDR standards supported.
We previously saw indications that a significant proportion of the Apple Reality Pro's bill of materials (BOM) is due to the display choice. Apple has decided to 'go big or go home' with respect to its screen choice, as they appear to be the
most expensive component
at $280 to $350 each, depending on source.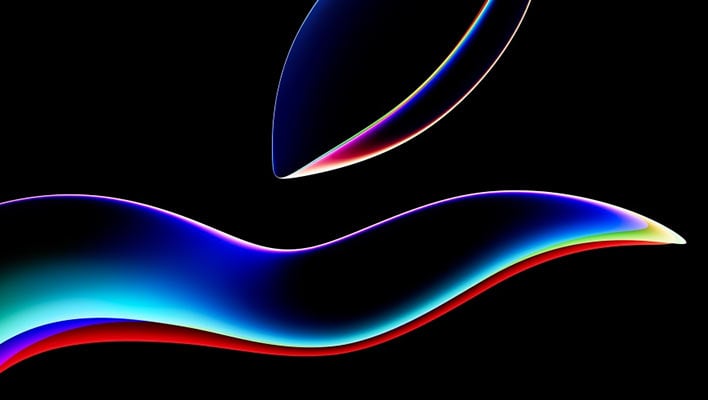 While many CR / AR headset makers tiptoe nervously toward the $1,000 mark for their best devices, Apple is purportedly aiming at $3,000. Whatever the specs, price and availability, it all should become a lot clearer next week with the WWDC23 kicking off on June 5.